RALPH NADER RADIO HOUR EPISODE 113: Mickey Huff; David Freeman; Dr. Gordon Douglas
May 15, 2016
In a fast paced and lively hour, Ralph interviews media critic, Mickey Huff, of Project Censored, eco-pioneer, David Freeman, who is trying to shut down the last nuclear power plant in California at Diablo Canyon, and food and nutrition expert, Dr. Gordon Douglas. Plus listener questions!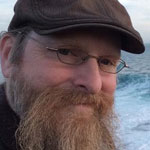 Mickey Huff is the director of Project Censored, which is a book that comes out every year that reports the top-25 independent news stories, which corporate media have ignored, misrepresented, or censored. He is currently professor of social science and history at Diablo Valley College in the San Francisco Bay area, where he is co-chair of the history department. Mr. Huff is also co-host of the Project Censored Show (
http://projectcensored.org/category/radio/
), which airs weekly on Pacifica's KPFA and thirty-five others stations.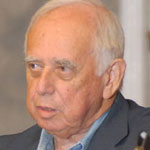 David Freeman is an engineer, an attorney, and an author, who has been called an "eco-pioneer," for his environmentally conscious leadership of both the Tennessee Valley Authority and the Sacramento Municipal Utility District. He is also a noted anti-nuclear activist, currently working hard to shut down the Diablo Canyon nuclear power plant in Central California. He is the author of a number of books on energy policy, including Winning Our Energy Independence.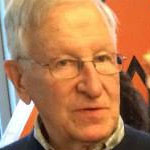 Dr. Gordon Douglas is a physician who specialized in infectious diseases during a distinguished career that included teaching, research, and administration, as well as clinical medicine. Dr. Douglas was the founding president of Merck's Vaccine Division and along with his wife Sheila Mahoney created the program "Princeton Studies Food" a coalition of faculty, researchers, students, alumni, staff, and community members tackling the challenge of feeding the world's people while preserving the Earth and its resources.
TRANSCRIPT:
Steve Skrovan: From the KPFK Studios in Southern California it's the Ralph Nader Radio Hour
[Music Plays]
Steve Skrovan: Welcome to the Ralph Nader Radio Hour. My name is Steve Skrovan along with the man of the hour, Ralph Nader, gearing up for the big "Breaking Through Power" conference, which is coming up in about a week or so now, Ralph. How's the plans?
Ralph Nader: We're doing a lot of media, and we had a fullpage ad in New York Times on May 7th. It laid out the whole four days for people who want to learn in a compressed encouraging, exciting way how citizen groups are making real change in this country, even though they don't get that much press. Second, whether you want to get involved and engaged with these citizen groups we're going to talk about this hour.
Steve Skrovan: Very good. We have another jam packed show for you today. In the second half of the show we're going to talk about food, health, nutrition and sustainability with Dr. Gordon Douglas of the Princeton Studies Food Program. We're going to talk more about energy with long time energy expert David Freeman, who also will be a speaker at the "Breaking Through Power" conference. Per usual, we will check in with our Corporate Crime Reporter, Russell Mokhiber, the Nero Wolfe of the Corporate Crime Beat. But our first guest will also be at the "Breaking Through Power" conference. Mickey Huff is the director of Project Censored, which is a book that comes out every year and reports the top 25 independent news stories, which corporate media had ignored, misrepresented, or censored. He is currently professor of Social Science and History at Diablo Valley College in the San Francisco Bay Area where he is also the cochair of the History Department. Mr. Huff is also a cohost of the Project Censored Show, which airs weekly as we do now on Pacific's KPFA and 35 other stations. Welcome back to the Ralph Nader Radio Hour Mickey Huff.
Mickey Huff: Hi Steve. It's good to be here.
Ralph Nader: Good to have you on the show, Mickey. Why don't you tell people how Project Censored got underway, the role of students, then give a few examples in your latest volume on Project Censored about what kind of stories were suppressed, distorted, censored by the commercial media?
Mickey Huff: Yeah. Absolutely Ralph. Thank so much for having me back on your program. It's also an honor to be invited to this wonderful 50th Anniversary of Unsafe At Any Speed "Breaking Through Power." Project Censored was founded forty years ago. It's our 40th anniversary this year. We were founded in 1976 by Carl Jensen, former newsman and professor at Sonoma State University, who was going back and looking at the problems of the corporate media coverage in terms of the Watergate scandal and discovered that a lot of the alternative independent press were talking about the problems, the myriad problems of the Nixon Administration. But he was wondering how they swept through and won so decisively in reelection, particularly regarding the Watergate Scandal. And that led him to start looking at what else the corporate news media missed that the alternative news media were actually covering. That's how the project was born. And he turned it into a project where the students would actually go through hundreds of alternative news sources. They would choose stories, and then they would look and see if corporate news back then it was just the network news and the newspaper, major newspapers they didn't have cable and Internet 24/7 news and so forth yet but that's how it started. It started really as a critical media literacy education program to train the next generation of critical thinkers, people that could do construct corporate media and deep state media propaganda and also be citizen journalists. That's what Project Censored continues to do forty years later.
Ralph Nader: Mickey, give some example say, seven, eight, nine examples of stories in your most recent annual book that is published every year by Seven Stories Press in New York City. Give the title of the book, how they can get that, and then give some examples, so people will get an idea of just how important these stories are that they don't see covered in the commercial media.
Mickey Huff: Yeah, absolutely Ralph, definitely. Special thanks to Seven Stories Press for being our long time publisher. And Andy Lee Roth my associate director and I are turning around these books in a few months. We work all year, and then the last few months here basically from now through July we work steadily with Seven Stories Press, and they turn around this volume three, 400 page, book that's full of media analysis and the top stories. For example, in our Censored 2016 book Media Freedom on the Line, our top story was one on global wealth. It was based on Oxfam report that got very little corporate news media coverage that half the global wealth was owned by the 1% and what the consequences of that happened to be in terms of global poverty and suffering and so forth and inequality. We also covered the oil industry dumping frack water into aquifers in the state of California. Something that got some local coverage when we'd think it would get far more coverage on the dangers of fracking everywhere, not just earthquakes but massive pollution. This is for a dying energy source. And it's going in the exact opposite direction as we approach four hundred parts per million, sort of a points of no return here in some cases at least for generations. There are very significant stories about how we're committing ecocide. Several islands in the Pacific were basically just buried by the Pacific Ocean from rising sea levels. The coral reef is being bleached from rising sea temperatures. These are all connected stories. Part of what we do as a project is we try to connect the dots in those stories, because we believe that that's what journalists are supposed to do. We also celebrate the fact that independent journalists do these things. They just tend to not get a lot of attention. We covered the methane and Arctic warming stories. We covered the ongoing disaster at Fukushima. But we don't just cover negative stories. One of the stories we covered was on the popular resistance to corporate water grabbing. From Bolivia to Costa Rica through other countries and particularly Latin America, Southern American countries, there are movements of popular movement, citizen movement where people are rising up, grassroots fashion and taking back the rights to the resources that belong to the people, not private corporations per profit. Those are the kind of stories that we think that the news media are supposed to cover; and we celebrate those intrepid journalists that have the integrity and courage to cover them.
Ralph Nader: Mickey, how about the Israeli/Palestinians story? The daily life of Palestinians in the West Bank and Gaza that have been called world's largest gulag. You've had stories on that have been demonstrative of your point in these books that they've been censored by even places like the New York Times or the national news TV networks. You want to describe that briefly?
Mickey Huff: Absolutely. We've long covered Israeli apartheid in Palestine. And we've covered the boycott/divestment/sanctions movement. We've covered the massive discrepancy in terms of the numbers of people killed by Israel and Israeli Defense Force, including large numbers of children in Gaza. Not only have we covered these kinds of stories, whether they come from electronic intifada, Nora BarrowsFriedman and Ali Abunimah and other great reporters out west. But we've had entire chapters in our book that focused and highlight on that. And including on our latest book, we had an entire chapter that was both highlighting a problem and looking at solutions where we talked about the importance of women and women's movements for social justice causes in both places like Palestine and Kashmir. Susan Rahman, Tara Dorabji wrote a fantastic expose of this. These are the kind of stories that we strongly believe are supposed to be in The New York Times and the Washington Post because of the powers that be, because of their ownership, the advertising and the reliance on significant official government top down sources that are strongly influence by AIPAC and others in the press and particularly the military industrial complex is the number one recipient of USAID, the military aid in the world. We think those definitely skew the interest and skew the coverage. We try to highlight the independent journalists that want to go and tell the truth about that. There's a series of authors that have just recently visited Palestine and the West Bank, really well known bestselling authors, including Michael Chabon, that are seeing the carnage and the inhumanity and the war crimes that are being committed there. And our hope is they'll spread this message far and wide to other people so that folks like Hillary Clinton can't possibly stand up in front of a microphone and denounce a boycott/divestment/sanctions movement without acknowledging that apartheid exists in Israel, Palestine.
Ralph Nader: Yeah. That story is actually covered just recently in the Washington Post, very nicely: the trip to the West Bank and Gaza by these wellknown authors.
Mickey Huff: The authors, right? They're bringing attention to it …
Ralph Nader: And they're going to put out a book.
Mickey Huff: That's what we hope.
Ralph Nader: Yeah and a lot of them are …
Mickey Huff: Yes. We hope so. That's right. And we certainly hope they do.
Ralph Nader: Yeah. Let me ask you this: as I go through your annual book, it occurs to me that the reasons why these stories are either censored or deferred. Some of these stories are reported but pretty late, eight, nine, ten years late before they appear in your book Project Censored for example or in the independent media. Of course, advertising pressure leads to restriction of reporting. The reduction of the number of reporters has to have an effect. Investigative teams are restricted in number or actually eliminated in order to cut cost. What are your top three or four reasons why the press either doesn't cover something when it should be covered timely, or waits until something disastrous erupts years later to cover it, or grotesquely distorts the coverage?
Mickey Huff: Well, a key thing that we deal with with our definition of censorship at Project Censored is that censorship is, according to us, it's anything that interferes with the free flow of information in a society that purports to have free press principles. In fact, our founder Carl Jensen in with that had said he's concerned about where censorship takes place, but he's more concerned about the impact or effect it has in the population where the information isn't reaching "we the people" so that we can act upon it intelligently to try to transform and change our systems of government, which are oligarchic and plutocratic. They are not democratic or republican in their form. And even the elite universities of Princeton and Northwestern published a study on that three years ago. Again, we think propaganda is one of the worst forms of censorship the halftruths, the slighting of content, the attacking and labeling or dismissal of ideas that don't jibe with the status quo or establishment interests. Propaganda is absolutely rampant in places like the United States. And it's able to do so because it masquerades under principles of the free press that the public in many cases don't question enough. Between the advertising and ownership of the media by six corporations that run 90% of it, which is down from 50 thirtyfive odd years ago when Ben Bagdikian the recently late Ben Bagdikian was blowing the whistle on it. Now we have six. And these are incredible pressures. And so too are the deep state interests. The interest of the Defense Department, the Orwellian Defense Department, the Pentagon, the CIA, they also have a hand in how stories are written. They also have a hand in determining what stories are published, which ones are ignored, which ones are buried. That's a classic tactic for a newspaper to cover a story but bury in a local or state section. And then they can say "Oh, but we covered that." And again, those are the many tactics that are used and unfortunately there are many more. This is a very sophisticated process the process of censorship and propaganda that began way back with Eddie Bernays in World War I and others and it's been honed to a fine craft. And I have to say that it's one of the most undemocratic and vicious challenges to befall the American population.
Ralph Nader: Mickey, the students who do so much of this work and selection, do they get course credit for this work?
Mickey Huff: Absolutely. I teach critical reasoning in history. Peter Phillips teaches the former director teaches sociology and censorship, sociology of power. Andy Roth teaches courses on these. We work with at least twenty different professors around the country, several hundred students and we belong to a group of not only are we part of National Coalition against Censorship but we belong more specifically to a cohort of media literacy organizations. We work with both junior college, four year colleges, the ACME group on Action Coalition for Media Literacy. Now, we're working with graduate program in Connecticut, your home state. Believe it or not Sacred Heart University has a graduate program in media literacy digital culture. We're crafting a media literacy education that we're not waiting for Common Core. We're not waiting for the colleges to say this is a project. We're doing it ourselves. And with forty years experience in service learning, that's what we're doing. And we think education is the antidote to this top down propaganda.
Ralph Nader: Yeah. We've been talking to Mickey Huff, head of Project Censored. By the way, the listeners must be saying to themselves, you know, "I didn't read about this." This whole effort by the students and professors itself is almost censored and not given the adequate treatment that it deserves, especially since it relates to the very media that disregards it as a newsworthy subject to report. How do people get this book? And what kind of people have been buying this book? Is it for journalism classes, citizen groups? Very quickly as we wrap up. We're way out of time, Mickey.
Mickey Huff: It's all the above. Unfortunately, not enough journalism people, I think, pick up our book, because they think we're critics of them. And we are. We're constructive critics. We're not trying to tear down the good work that some people do inside the corporate media. We're trying to spread that kind of ethos of truthtelling and reporting the facts and letting people actually decide what's going on. You're right. Projectcensored.org, projectcensored.org is a place where people can learn about that. Our show, like yours, is on Pacifica, thirtyfive stations, "Project Censored Show." And also check out or global critical media literacy website at gcml.org. And I hope that being part of the Breaking Through Power Conference, Ralph, you're putting on is another way for Project Censored to be on the radar for people to find out that we're still around, we're still doing these things, and we look more and more for collaboration on how to spread the word and educate the public about the importance of media literacy.
Ralph Nader: Indeed. We've been talking with Mickey Huff, who is going to be at Constitution Hall on Tuesday, May 23rd. All day the subjects are going to be Breaking Through the Commercial Media and the cable monopolies for more serious content, more uplifting stories about what people are doing to improve the function of our democracy, for peace and justice and wellbeing. Thank you very much, Mickey. We'll see you there. And I hope a lot of people will see you there. For those of you who want to get tickets, they are very available. Go to Breaking through Power, THROUGH, breakingthroughpower.org. A dazzling display, we call it. Those four days are called the Super Bowl of citizen action. Thank you, Mickey Huff.
Mickey Huff: Thank you Ralph Nader.
Steve Skrovan: We've been speaking to the director of Project Censored, Mickey Huff who you can see in person critiquing the media at Breaking Through Power at May 24th at Constitution Hall in Washington D.C. Go to breakingthroughpower.org for details. And go to project censored.org for more details for Mickey Huff. Now, we're going to keep moving along here and bring you another participant in the upcoming Breaking Through Power Conference. This next distinguished gentleman was actually our very first guest on the Ralph Nader Radio Hour over a year and a half ago. And we're privileged to have him back. David Freeman is an engineer, an attorney and an author who's been called an EcoPioneer for he's environmentally conscious leadership of both the Tennessee Valley Authority and the Sacramento Municipal Utility District. He's also a noted antinuclear activist, currently working hard to shutdown the Diablo Canyon nuclear power plant in Central California. He's the author of a number of books on energy policy, including Winning Our Energy Independence. Welcome to the Ralph Nader Radio Hour, David Freeman.
David Freeman: I'm glad to be here again. Nice to be invited back.
Ralph Nader: Thank you very much, David. Let's get right to it here. You're about to hear arguably the greatest energy expert in the United States. He not only has the academic background as a lawyer and engineer, he's run at least four giant utilities, including two in California. He's been the advisor to several Presidents. He has advised the first Governor Cuomo as well as the present governor Jerry Brown of California. And I don't know anybody who's had the hands on experience. He also shutdown a nuclear plant in Sacramento, one of the first nuclear plants to be shutdown, and as Steve Skrovan mentioned is in the process of making California nuclear power free. Let's ask this question. I see these full page ads, David Freeman, by the Nuclear Energy Institute in the Washington Post, New York Times, basically saying, "Nuclear power is the way to go for clean air and for climate change safety." What is your answer to that?
David Freeman: Well, the interesting thing is that even the utilities in this country are not paying attention to that ancient religion. The largest source of new energy now are solar and wind. The revolution is underway, and the real question is whether it will accelerate fast enough and save us from the catastrophe of climate change. We are in a race to see whether we can replace the fossil fuel plants and then the nuclear plants fast enough to avoid what the "family doctor," namely the scientists, are telling us will be the end of life as we know it on this planet. The bad news is the dire predictions about climate. The good news is that the modern day Edisons have learned to harness the sun and the wind and to do it economically. And the fact that no one seems to be willing to accept is that the clean stuff over the life of the planet is cheaper cheaper than any of the fossil fuels or the nukes, which are the most expensive of all.
Ralph Nader: David, layout your energy plan over the next thirty, forty years, eminently practical. Lay it out for our listeners.
David Freeman: The first thing we got to do is to just pass a one sentence that says, "All new power plants have to be renewable." Back in Jimmy Carter's day, we outlawed gasfired power plants for a different reason then. This country has forgotten that the way a civilization that asserts itself on things that individuals can't do is through laws. I'm speaking to a man that put seatbelts in the cars through a law. I don't understand. The energy debate has got to move into real action. And the action is very simple. We outlaw any new power plant other than renewables. And that's just part of it. Then we have to use that renewable electricity to replace heating and transportation. And the emissions are there. We just have to mandate that the cars that are sold, the green house gases have to go down 3% a year. In another words you pass a law that says the green house gases have to be reduced 3% a year. And you put a tax on the amount by which they fail to do it. If you just pass a carbon tax, you might collect some money, but you're not going to really to electrify the railroads, you're not going to have electric cars dominate us in the future. And so we have to pass a mandate. Namely, we tell the railroads you got ten years in which to go electric. And we provide a green bank to finance. How the hell do you think we got electricity in rural America? It was with a program with 2% loans and cooperatives that made it happen. This country knows how to do things. We just have to remind ourselves that we can get things done. But it requires laws. The marketplace will never get it done fast enough. In a hundred years we're going to have all electric, all renewable. But if we wait a hundred years, we all be living on the North Pole or not living at all.
Ralph Nader: Yeah. We've been talking to David Freeman the eminent energy expert. And he's going to be at Constitutional Hall, the Super Bowl of citizen action over four days May 23rd, 24th, 25th and 26th of this year. Coming up fast. The first day is Breaking Through Power: "How It's Done" with eighteen groups demonstrating it over the years. The second is Breaking Through The Media, so you can get more serious content on the public airways that you own, along with other Americans. The third day is Breaking Through War. Waging peace over waging war and some really great former military intelligence people are going to connect that day with traditional peace advocacy groups. Phil Donahue is going to show part of his film "Body of War. " And the day that David Freeman is going to be speaking is called Breaking Through Congress. And you've heard him mention that we've got to get back to you using the law, using law enforcement against those who would expose the planet and our communities to pollution, to gouging prices, and to devastating climate norms. David, what is the future of nuclear power?
David Freeman: I wouldn't use the word "dead." I would say, "It's dying." And the interesting thing is that even the utilities are not going for new nuclear power plants. The real issue we have is can we put to rest about a hundred reactors that still are operating in this country and "retire them" before – to pardon my putting it – they "retire us" with Fukushimatype accidents. There are two existential threats to mankind. And we talk a lot about climate, which is one of them. But the other one is nuclear proliferation and nuclear accidents. And the interesting thing is that here in California, we're talking about a double header. We're going to not just shut down Diablo Canyon, but we're going to replace it with renewable energy. One of the problems with the Beyond Coal and "beyond stuff" campaigns is we didn't say what we're going to do, what "the beyond" was going to be. And we've gone around replacing coal plants with natural gas. And natural gas, if you add the methane that's emitted, is just as bad as coal. We got to go directly to renewable energy, not just for our electricity but then use that electricity in electric cars and electric trains and to heat pumps to heat with. We have the technology for an all electric completely allrenewable energy supply that will be cheaper. Let me tell you, what is the cheap power in America today? It's the dams that Franklin Roosevelt built thirty, forty years ago. That was the first green power. We got to understand that if you have free fuel over the life of the power plant it's going to be cheaper than coal, nuclear or anything else. So, we got a double header here, except that we're up against most of the money in this country, the oil and gas industry and those guys. But unfortunately the environmental leadership of this country has not told the exciting, straight story that I'm going to be telling on Thursday, which is that we got a better mousetrap. We have a better product in terms of cost as well in terms of environment. If we don't get this part straight, the first three days of your meeting, Ralph, isn't going to really matter.
Ralph Nader: Ha…
David Freeman: If we don't solve this climate problem and keep nuclear proliferation from blowing us to hell in a hand basket, then everything else really isn't going to make much difference.
Ralph Nader: Yeah. We've talked about this. David Freeman hardly gets any mass media attention. The people who don't know chatter away on national television about energy. And the people who do know so much, like David Freeman get marginalized. That's one reason why day two May 24th is Breaking Through the Media. This is nonsense that the people who know about how to solve problems in our country, who have done it in small ways or pilot projects don't get much attention. Steve Skrovan, do you have any comment or question you might want to ask David Freeman before we close?
Steve Skrovan: Sure. There are certain people, who are pushing for nuclear power, who I would call sort of technology mavens, like Bill Gates. What is their argument? What is your argument against them?
David Freeman: Well, my point is that these statements in favor of nuclear power are at least fifty or sixty years old. I've heard this song before. The plain truth of the matter is that the people that really believe in nuclear power, believe in a religion. It's a religious belief that factually there is nothing that's been a bigger failure in the whole energy field than nuclear power. It's failed on the issue of cost. They have tried for fifty years to find a place to put the waste, and there is no safe place for it. The only answer is birth control. We got to stop making more nuclear waste, because we don't know what to do with it. And then they said it was safe but thus far about every twenty years we wiped out a good chunk of Mother Earth, first over in the Ukraine then in Japan. We had a near miss at Three Mile Island. The plain truth of the matter is that nuclear power has failed on economics, it's failed on safety. And we generate radioactive waste that are going to last for thousands of years. And nobody knew how much it's going to cost to keep that stuff from contaminating us over the years. The interesting thing is that there are certain people that want to believe in "the coming," and maybe someday from heaven above somebody will come down with this nuclear power plant that he's talking about. All I know is that for sixty years, I've heard this song. And even hardnosed utility executives are quoted nowadays as saying that nuclear power is not a religion. It is a form of energy that has failed. And the interesting thing is the American people: they've got common sense. If you go ask a hundred people, "Would rather live next to nuclear power plant or next to a solar panel," you're going to get a hundred people that choose solar panels.
Ralph Nader: Indeed.
David Freeman: Indeed, not about only because it's safer, because it's cheaper.
Ralph Nader: And more job intensive. By the way, nuclear power is the ultimate crony capitalism for the conservatives listening to this program without 100% government taxpayer guarantee Wall Street would never finance a nuclear plant. Not only that, but the insurance is basically government subsidized as well. Nuclear power is not insurable in the private market.
David Freeman: But the interesting thing is: it takes nearly a police state. Do you know how many security guards that are around a nuclear plant? We don't even talk about the fact that if you want to put a radioactive Trojan horse into your country, you put a nuclear power plant. I mean, we are living in the Age of Terror, where no one in their right mind would build a radioactive facility in your own midst if you were starting from scratch, which requires hundreds of people to guard in which Lord only knows what's going to happen. I don't even like to talk about that. But that's of course all that needs to happen is for ISIS to find a little bit of plutonium somewhere in the world and God knows what's going to happen. God bless Obama if he's going to Hiroshima to try to persuade the world to get rid of nuclear power altogether. But the first thing you got to do is to stop this promotion of civilian nuclear power, because there is no such thing as a peaceful atom. The road to the bomb is the nuclear power plant. And we've got to stop it. Otherwise, God knows what's going to happen in the next ten, twenty, thirty in this country.
Ralph Nader: David Freeman, how do people get in touch with you? And give them the title of your new book.
David Freeman: It's All Electric America, and you can get it in Amazon or places like that. And my email is
greencowboysdf@gmail.com
.
Ralph Nader: Is that S as in Sam?
David Freeman: Right. As in "Stupid."
Ralph Nader: D as in dog and f as is Friend?
David Freeman: Right.
Ralph Nader: Okay. We'll see you on May 26th Thursday at Constitution Hall. Folks, you want to attend there are scholarships if you can't afford it. Go to breakingthroughpower.org and see this dazzling Super Bowl of citizen action. And it's about time we highlighted all the citizen groups that make life so much safer and healthful and stand up to tyranny, whether corporate or government. I might add that we've got a set of presidential elections these days that appear to be off limits to democracy. Here comes democracy in action at Constitution Hall between May 23rd and May 26th of this month. Thank you very much, David. We'll see you there.
David Freeman: Looking forward to it. Bye, bye.
Steve Skrovan: We've been talking to David Freeman former head of the Tennessee Valley Authority and long time opponent of nuclear power. He also will be participating in the Breaking Through Power conference this May 23rd to May 26th. Go to breakingthroughpower.org. We will link to all of this on the Ralph Nader Radio website. But right now, let's take a short break and find out what our corporate crime reporter Russell Mohkiber is doing over at the National Press Building. Russell?
Russell Mohkiber: From the National Press Building in Washington DC, this your corporate crime reporter morning minute for Friday May 13, 2016. I'm Russell Mohkiber. The Grand Canyon, sponsored by Budweiser. Yosemite, sponsored by Starbucks. According to a recent report in the Washington Post, corporate naming rights may be coming to a National Park near you. A Coca Cola Visitor Center will be off limits but an auditorium at Yosemite named after Coke will now will permitted. Naming rights to the roads are not up for grabs, but visitors could tour Bryce Canyon in a bus wrapped in the Michelin Man. And park goers could sit on a bench named for Humana Health Insurance and store their food in a bearproof locker emblazoned with the Nike swoosh. The National Park system, created a century in order preserve the countries natural treasures for the public, has long been avower against commercialization. But now the National Park service is making a more aggressive appeal for corporate donors. For the corporate crime reporter, I'm Russell Mohkiber.
Steve Skrovan: Thank you, Russell. Our next guess is a physician who's specialized in infectious diseases during a distinguished career that included teaching, research and administration as well as clinical medicine. His name is Doctor Gordon Douglas. Doctor Douglas was the founding President of Merck's Vaccine Division and along with his wife Sheila Mahoney created the program Princeton Studies Food, a coalition of faculty, researchers, students, alumni, staff and community members tackling the challenge of feeding the world's people while preserving the earth and its resources. Welcome to the Ralph Nader Radio Hour, Doctor Gordon Douglas.
Gordon Douglas: Thank you.
Ralph Nader: Yeah. Gordy and I were classmates at Princeton in the class of 1955, which established the leading alumni group to place Princeton undergraduates and graduates in civic action groups all over the country. It's now called Princeton Alumni Core. Gordy, as we call Gordon Douglas, I'm going to ask you a little bit about the Zika virus near the end of our discussion, because you are one of the world's leading experts on infectious diseases. But, you wrote me a letter recently in response to a communication I sent to you about your food project at Princeton University, and you said quote "The food you and I ate sixtyfive years ago was truly terrible. The good news is that it has changed." Can you tell our listeners what we suffered at Holder Hall in the early '50s in the cafeteria there, and how things have changed in terms nutrition and wholesome food?
Gordon Douglas: Right. Well, we had one place to eat, which was a big long dining room which was like the Harry Potter dining room in the movies. The food was served to you on the plate, and you had eight minutes to eat it. And it was repetitive. There is a lot of what we used to call "mystery meat." And sometimes it was too hot. Sometimes it was too cold. It was not very tasty and there were no options. There was no variation in the food. There was no ability to order something else. Today there's just a marvelous shift on the campus, and I assume on a lot of other college campuses, too, where there many different places where a student can eat and a student get a meal ticket. And they can eat wherever they want that night. They don't have to eat in a particular dining room, and the diet is quite varied. They're lots of choices. And actually, there are some students who run a service where they say, "Well, this is the best meal for at noon on Wednesday. This is what you should go and eat on Thursday night. You should go eat go taste this." It's really quite extraordinary I think.
Ralph Nader: There's vegetarian options?
Gordon Douglas: There are definitely vegetarian options. But they don't force that on the student. The student has free choice to pick whatever they like. But they certainly have both vegan and vegetarian options. There is seafood. And there are meat. And the other thing that they've done, which is kind of interesting, Ralph to what we're going to be getting into. They have begun to make what we are calling "transition burgers," so that a hamburger, a traditional hamburger will not be 100% beef. It will be may be be 40% beef and mixed in with a lot of plantbased food but retaining the taste and texture of a traditional beef burger, which is a very, very interesting development, I think.
Ralph Nader: Indeed, when we were students, we were given regularly something we called "the green death," which is kind of creamy mush, maybe of spinach. I don't know what it was. But just on a nutritional basis quite apart from the horrid taste we were not given the respect we deserved in terms of learning about the food we should be eating and upgrading the food that we were given. Well now, you held aconference, you held the conference on February 19th of this called Food Entrepreneurship, which will result of a lot of work by you. And you want to discuss that as a way to get into how you effect doing a pilot project at Princeton University but something that can spread all over the country.
Gordon Douglas: Yes, we started this program about two years ago. We've actually a two annual conferences. But the most recent one in February was called Entrepreneurship, Food Entrepreneurship, how we emphasize Princeton Entrepreneurs, because we coupled it with the career services event for students. We're trying to get students to not just go into the financial industry or law, medicine, the traditional trajectory, but get some of them who will be interested in doing things to help solve this incredible world problem. And it was very, very successful in that regard. We had number of panels four, five panels, each of which has four or five participants, who only spoke for maybe five minutes a piece and then there was plenty of time for discussion from the floor and amongst the panelists. But we had people who were inventors of things or a processes. We did have one about actually people trying to change and improve food on the plate, as it where. But we had other people talking about how particular foods are grown, how to make things better. And a number of people had started companies that we're working in this area. So it was a really very exciting event, a lot of student participation and student excitement over the event. We plan to continue.
Ralph Nader: Well, we have a day on Breaking Through Power called breaking through the media. We want the kind of media that has much more time and space for serious content like Dr. Douglas has just described. That kind of conference that you had at the Woodrow Wilson School at Princeton University would have been televised all over the country. And all kinds of people would pick it up at other schools and say, "Hey look! Why can't we do this at Cumberland School? Why can't we do this at Ohio State or San Diego State or Berkeley?" One thing that interested me about your project, Gordon, is that there were different parts of Princeton University's Departments, who were working on some aspect of food, and they really didn't even know each other. You helped bring them together. This is a real problem around the country, the kind of micro silos of people who are right next to each other but really don't even know it and don't collaborate so there's an aggregation. The whole is greater than the parts. You want to describe a problem that's very wide spread in Washington and around the country?
Gordon Douglas: Yes. No, I agree with you 100%. I think that there's no question that when we started this program two years ago my wife and I we were told that there's nobody on the Princeton campus working on food, that it's a very basic scienceoriented, basic research kinds of questions of the faculty oriented in that direction and not towards more practical questions surrounding food. Well of course, there's some really basic science questions pertaining to food that are terribly important. But, we began to talk to people, and we found out there were lots of people working on food. They didn't know each other. One of the interesting things is, there's no Department of Food in a college or university. There are Departments of Chemistry and Biology and Molecular Biology and Engineering and English and so on and so forth, traditional departments. We found that there are people in many of these different departments, for instance, one of the professors comes from civil environmental engineering. And he's is really interested in the growth of food in Sub Saharan Africa where water is scarce and what plants do you grow as crops and so on and so forth, and how do you irrigate them, and that kind of thing. There's another famous behavioral psychologist, who is interested in why people become obese, what drives their behavior in overeating, and how can you change that from the behavioral psychology point of view. They're people coming a it, again, from different points of view. So, we coalesced people together. I'm not sure we everybody together yet. But we've done pretty good job of it.
Ralph Nader: I got to tell you a story if indulge me, Gordon. When I was a law student at Harvard Law School, it didn't take me long in my first year to realize that there was no course or seminar on food and the law. So, I'm walking out of a classroom with a professor and I say, "Professor, could you please tell me why isn't there a course on food and the law?" He sort of looked at me and said, "Food?!" Then I said I was perplexed, you know you had awe of law professors. I said it, "Yeah, you know, what we eat every day." He is stroked his chin and he looked up at the sky and he said, "Well, maybe it's because it hasn't reached a level of legal development sufficient to provide a adequate, intellectual challenge to our students." And so I wanted a comparison, "So what do you think has?" He said, "Tax law." The Food and Drug Administration was operating then. There was some food safety regulation. There were law school cases. But the real reason we didn't have a seminar or course on food and the law is because there weren't corporate law firm jobs on it. It was not a very good prospect for getting a career underway. But now at Harvard Law School as you well know there is a small center on food and the law and has put us some very good materials. So you can see there's real progress. But here's what I want to put before you quickly is, in the Wall Street Journal very recently, there was an oped by a man who said that the problem in the United States is not hunger, it's obesity. And I read that and I said, "Why is it either/or?" There's clearly hunger based on poverty. Millions of children go to a bed at night hungry. There is this euphemism called "food insecurity," affecting many, many families in our country. And of course, there is obesity among people of all economic status. But, can you clarify for a listeners, Gordon, there's really no contradiction here, is there?
Gordon Douglas: No, I don't think so. I mean it's actually a worldwide problem too, as well as United States problem. And the proportions of people that are malnourished and the proportions of people little overweight shift a little bit from country to country, but they're both worldwide problems. It's estimated today that there about eight hundred million people worldwide, who are malnourished to some extent that's insufficient calorie intake or insufficient nutrients of some kind or another or both but there are about two and a half times that number worldwide, who are obese. And of course obesity leads to TypeTwo Diabetes and other issues and certainly increases healthcare costs. So it's interesting that you can say I mean, there's a very direct corelation between food and health. And this is sort of two ends of the spectrum. One end is malnutrition. The other end is overweight. But in addition to overweight, we know that the over consumption of animalbased protein and the saturated fats that necessarily go with it leads to heart disease, cancer, stroke and other maladies, and perhaps even some of those central nervous system diseases.
Ralph Nader: What is the proportion of the American population who is obese and then if you add overweight, what is it total in terms of percentage?
Gordon Douglas: Yeah. Well, worldwide about that's estimated today that 30% one third the world population is overweight. Now of course that's more highly distributed in the United States, Canada, Western Europe, and Brazil. It's occurring now in China. In the United States, estimates for obesity, bonafide obesity in adults is now 30%.
Ralph Nader: Staggering. What was that 40 years ago?
Gordon Douglas: It was down around 5%. It's an enormous change. And it has to do with increased calorie consumption, which is probably something we can thank the food industry for.
Ralph Nader: The fast food industry like McDonald's and Burger King and the huge portions now that are offered: heavy salt, heavy fat, heavy bad things. Salt, fat and sugar.
Gordon Douglas: Yeah, salt, fat and sugar, you're right. The food industry discovered that adding sugar or adding salt, adding animal fat, saturated fat to something made it taste better and overwhelmed… These foods are not satiating. You don't get satiated with them, so you over eat. And then that's the problem there. But it's not simply just sugary beverages and fast food; it's that people eat too many calories in this country. And they eat too much animal protein. And so changing these things is what's going to have to happen.
Ralph Nader: We've been talking to Dr. Gordon Douglas. Gordon, tell people how they can reach you. Do you have a website or an email? And by the way, hats off to your wife Sheila, who was one of the prime inspirers and participants in this project of food studies at Princeton University.
Gordon Douglas: Yes well, thanks. And she has been an enormous and certainly a coequal partner in this, no question about it. We have a website for our program which is called, it's princetonstudiesfood.princeton.edu. And if somebody wanted to contact me directly I have an email which is
rgdouglasjr@gmail.com
.
Ralph Nader: Okay. Can you repeat both of those Dr. Douglas?
Gordon Douglas: Sure. Okay. The website is princetonstudiesfood.princeton.edu. And the email address is
rgdouglasjr@gmail.com
.
Ralph Nader: For the listeners who want to start something at their local high school, community college or university, that's a very valuable website to get you started. In the last couple minutes, Gordon, the Zika virus is now becoming a headline story. Congress doesn't seem to know how to move on this. It's apparently going to affect more than just pregnant women and microcephaly. Could you give our listeners a reply to the question: what should we do in the coming summer in mosquitoes to prevent our exposure to the Zika virus?
Gordon Douglas: Right, right. Of course, a lot of that depends on where you live. But certainly if you live in the Southern Gulf Coast States, Southern California, Florida, you're going to be exposed to Aedes Aegypti mosquitoes that potentially carry the Zika Virus. Well, there are several things and several advantages, I think we have in this country as supposed to some of the less developed countries, and that is living in a house with screened windows, where you do not have mosquitoes inside. That's a very important characteristic. The other thing is, you can protect yourself against mosquito bites. There are pretty good mosquito repellants out there, particularly those that contained DEET. But long sleeves, long sleeve trousers and just not having exposed areas, and those areas that have to be exposed, like your face and ears and neck, you can put the mosquito repellant on. The trickier question, of course, is whether someone should become pregnant during the summer season when the virus is prevalent. And that's going to be a personal decision, I think. But I think information should be out there, and people should be aware of the risks and take appropriate action. But again, prevention I think is the best thing you can do.
Ralph Nader: And watch the puddles of water around your house, right, or apartment building?
Gordon Douglas: Right. Yeah. Everybody should make sure that they don't have puddles of fresh water. Mosquitoes breed in fresh water. It doesn't take much. It can be the top of the garbage lid that happened to fill up with water from a rainstorm. Or it could – you know the old classic is tires. I don't think too many people have old tires hanging around their backyard, but some people might. Almost anything where fresh water can puddle is an issue.
Ralph Nader: What do you think Congress should do?
Gordon Douglas: Well, Congress should appropriate the problem they have of course they haven't followed the President's request and appropriated the money. But the CDC and the NIH and the public health service people have put together plans for a pretty good study of the problem, monitoring of the problem, surveillance of the problem, so people will know where it is. And also, preventive measures: some Mosquito Spring campaigns and that kind of thing.
Ralph Nader: We've been speaking with Dr. Gordon Douglas who together with his wife, Sheila, started this program called Princeton Studies Food. It's a great model for you around the country in terms of applying this kind of initiative and energy to get more students to go into food and nutrition careers, as well as to get better food at college campuses, and as well as just spreading the whole idea of nutritious and safe food, preferably without chemical inputs, and preferably without the three scourges of excessive fat, salt, and sugar. Thank you very much, Gordy, to be continued. Good luck on your project. And we'll try to spread it around.
Gordon Douglas: Okay. Well, thank you, Ralph.
Ralph Nader: You're welcome.
Steve Skrovan: As Ralph said, we've been speaking with Dr. Gordon Douglas, who along with this both Sheila Mahoney, is the driving force behind the program Princeton Studies Food. We will link to that program on the Ralph Nader Radio Hour website. And guess what Ralph? We've got some time left after three guests, believe or not, to take some listener questions. So, why don't we jump right in? This first question comes from a listener named Craig Bickle. He is a long time listener to the podcast and here's what he says. He says, "I keep hearing that banks who were bailed out with federal funds in 2008 to keep them from taking down the global economy have since 'paid us back.'" He says there is something about this talking point that seems fishy to him. He says, "Could you please either disabuse me of my skepticism, or explain how those who make this claim are misleading us?"
Ralph Nader: They are misleading. This is so the called TARP rescue package. The US government treated the banks and other failing financial institutions in 2008, 2009. And they did it in two major ways. One is, just cash bailouts. And the second is that they absorbed or guaranteed the toxic depth. Now, those were paid back over time. What wasn't paid back were all kinds of extraneous bail out programs that we're not part of the TARP program. But far larger, what wasn't paid back was the damage to workers, to pension funds, to the economy caused by these giant banks, broker houses, and some giant insurance companies like AIG. That was never paid back. And that was by far the greatest damage, trillions of dollars in contrast to the tarp bail out of hundreds of billions of dollars. So Craig, you're right in terms of saying that the whole idea that, "Oh, the government was paid back, made a little profit" is indeed quite fishy.
Steve Skrovan: So, they paid back the money that was given to them to bail them out but nothing about the consequences of their action?
Ralph Nader: Yeah. Not only that, but where did these banks get the money to pay it back? Well, they gouged consumers. They overcharged people.
Steve Skrovan: Right.
Ralph Nader: There's no such thing as a corporate bailout where the tax payer is made whole even directly never mind the indirect damage collapsing the whole economy into a giant recession with eight million workers unemployed, trillions of dollars of pension and mutual funds dissipated, not to mention the burden on the tax payers.
Steve Skrovan: How would they've been able to pay that back? If people actually paid fines, went to jail, how would they paid that back to your satisfaction?
Ralph Nader: The government could have been given large shares, so when the banks recovered as they are slowly recovering Citibank, Bank of America, Wells Fargo and other financial institutions the government would be the beneficiary of the appreciation of value of the stock plus the dividends over time. But the US government didn't want to do that. And they were very wary of being accused of socialist takeover. Well, as we rallied on Wall Street in 2008, I had a huge banner called "Socialism Bailing Out Capitalism." And that's the system we have in this country that the taxpayer, i.e. socialistic bailouts of corporate crime, recklessness, mismanagement is the way our political economy works. That if you're a big enough corporation, Too Big To Fail, you go to Washington instead of going bankrupt, as a small business has every right to do.
Steve Skrovan: Ralph, would you call yourself a socialist?
Ralph Nader: No. I don't like government ownership to the means of production because we wouldn't have a democracy able to make it accountable. We wouldn't have the market place of free speech to be sufficiently innovative and to make these government economic institutions vulnerable to competition and displacement.
Steve Skrovan: All right.
Ralph Nader: That doesn't mean we have giant corporations that are essentially government funded and protected like the defense industry. These companies like Lockheed Martin, they have the best of all worlds. They can pay their executives top dollar. They got stock on the stock exchange. They pay dividends to shareholders. On the other hand over 90% of their business comes from the taxpayer, building weapons systems, like submarines and F35s under very little cost restraint. And if they get in trouble; they are continually bailed out, by inflating the contracts or actually bailing out these corporations directly. That's what's called the Military Industrial Complex that President Eisenhower warned about in his farewell address in 1961.
Steve Skrovan: Well thank you for that question Craig. That's our show. Remember, to go to breakingthroughpower.org. To get tickets and information on this civic summit meeting taking place on May 23rd through the 26th with an allstar line of civic activists that really Ralph I think only you could pull together there. So join us next week on the Ralph Nader Radio Hour for more incisive and provocative talk you won't find anywhere in commercial media. Meet you back here next week Ralph.
Ralph Nader: Thank you very much, Steve. Thank you, Jimmy. And thank you listeners. Just go to breakingthroughpower.org and see how exciting, encouraging, enabling, empowering it is, not to mention inspiring, to see this Super Bowl of civic action recounted to you over the decades, what it meant to you and your family in terms of safer products, healthier environment, and more accountable large institutions. And they did it on a very small budget. And we're going to show how one CEO of a corporation made in one year more that eighteen of these national citizen groups in terms of their cumulative budget. So, I want to get people saying, "Wow, imagine if there were more budgets for citizen action, more people working in citizen action, think what would happen in terms of a better country and better world.