RALPH NADER RADIO HOUR EPISODE 127:
Cuddling/Triumph Goes to the RNC & DNC
August 20, 2016
"Loneliness is a very serious problem in a modern industrial society ... it has serious physical consequences, mental health consequences, civic consequences, and at the extreme it may have stability consequences."

-- Ralph Nader, introducing Adam Lippin of Cuddlist.com

"What cuddling offers -- what safe, non-sexual touch with a professional, who knows how to keep boundaries and be there for the client and help them discern what they need and what they're looking for in the context of the rules -- offers an incredibly intimate way to communicate with each other that goes beyond words. And through that form of communication, a lot of healing can take place."

-- Adam Lippin, CEO of cuddlist.com
Ralph talks about the importance of human touch in our industrial and virtual society with entrepreneur, Adam Lippin, CEO of the cuddling service Cuddlist.com. Plus, David comes back to report on his foray into both the Democratic and Republican National Conventions with Triumph the Insult Comic Dog.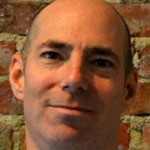 Adam Lippin is an entrepreneur and the co-founder and CEO of Cuddlist.com as well as Cuddlist Training Academy. That's Cuddlist as in the word "cuddle." At Cuddlist, his mission is to offer a safe way to engage the healing power of intimate, non-sexual touch in a touch-isolated society. Mr. Lippin has also been featured in the New York Times, the Washington Post, and the Chicago Tribune. He is also a Cuddle Party Facilitator and holds monthly Cuddle Parties in NYC. Prior to Cuddlist, Mr. Lippin has been the Founder and CEO of a successful chain of restaurants called "Atomic Wings."