RALPH NADER RADIO HOUR EPISODE 125:
Rebroadcast: Jonathan Martin, David Cay Johnston
August 6, 2016
"Donald (Trump) is one of the biggest welfare kings in the history of America. And whatever his fortune is -- a lot of it derives from that."

-- David Cay Johnston, author of "Perfectly Legal: The Covert Campaign to Rig our Tax System to Benefit the Super Rich -- and Cheat Everybody Else

"The abolition of child labor, limitation of work hours, establishment of minimum wages, graduated income taxes, broadcasting of access to public education, expansion of suffrage to groups that had been excluded, institution of direct election of U.S. Senators ..."

-- Jonathan Martin on some of the reforms wrought by third parties in American history.
Ralph talks to professor Jonathan Martin about the role of third parties in America and how they can be empowered. Then Pulitzer Prize winner, David Cay Johnston, tells us what we are likely to see in Donald Trump's tax returns.
Due to technical difficulties we had recording this week's show, we are unable to bring you a new episode of the Radio Hour. So instead we present an encore edition of a show we recorded in April, which seems even more relevant today. It features third party advocate Jonathan Martin and Pulitzer Prize winning author and tax expert David Cay Johnston. This week, Warren Buffet called upon Donald Trump to release his tax returns, and David Cay Johnston will tell us why that is not likely and even if Trump did what we would expect to see. And now that both the Democratic and Republican national conventions are over, some disaffected people are turning to third party candidates like Jill Stein of the Green Party and Gary Johnson of the Libertarian party. Professor Jonathan Martin will tell us the important role of third parties in American politics over the years. We will be back next week with a brand new episode of the Ralph Nader Radio Hour. In the meantime enjoy this encore presentation.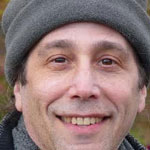 Jonathan Martin is Professor of Sociology at Framingham State University and a longtime progressive third party activist. His teaching focuses on the role of power and inequality in social problems and their solution. Professor Martin's articles on progressive politics and political consciousness in the U.S. have appeared in "Humanity and Society," "Equity and Excellence in Education," "New Political Science," and other academic journals. In recent decades, he has assisted Green and left-independent candidates at the local, state, and national level. His latest project is entitled Empowering Progressive Third Parties in the United States, which is a collection of writings that explores which electoral conditions and strategies are truly capable of sparking critical breakthroughs by minor parties on the U.S. left.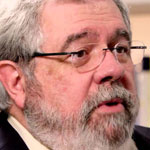 David Cay Johnston is an investigative reporter who won a Pulitzer Prize while at The New York Times for his work reporting on the US tax code. He teaches Business, Tax and Property Law of the Ancient World at the Syracuse University College of Law. Mr. Johnston is also the best-selling author of Perfectly Legal, which prompted the only major policy change by President Bush, who dropped a stealth plan to give a quarter trillion dollar tax cut to the richest Americans. Mr. Johnston also revealed how the very highest income Americans received a much bigger tax cut under President Clinton than from all of the other Bush tax cuts combined. Today, he is going to talk to us about what Donald Trump's income taxes are likely to reveal about him.