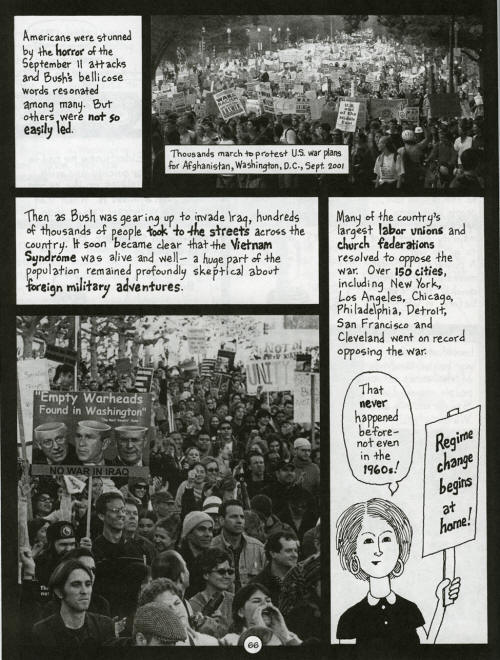 Americans were stunned by the horror of the September 11 attacks and Bush's bellicose words resonated among many. But others were not so easily led.
Thousands march to protest U.S. war plans for Afghanistan, Washington, D.C., Sept. 2001.
Then as Bush was gearing up to invade Iraq, hundreds of thousands of people took to the streets across the country. It soon became clear that the Vietnam Syndrome was alive and well -- a huge part of the population remained profoundly skeptical about foreign military adventures.
"EMPTY WARHEADS FOUND IN WASHINGTON" -- NO WAR IN IRAQ
Many of the country's largest labor unions and church federations resolved to oppose the war. Over 150 cities, including New York, Los Angeles, Chicago, Philadelphia, Detroit, San Francisco and Cleveland went on record opposing the war.
That never happened before -- not even in the 1960s!
Regime change begins at home!