Hillary Clinton Beyond Sociopathy!
by Dr. Steve R. Pieczenik, MD, PhD
September 8, 2016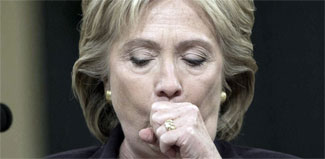 Hillary Clinton Beyond Sociopathy!
The rise of left-wing fascism starts with one of her lies then another lie. Compounded! lie after lie, until the entire narrative is so false that neither the storyteller nor the words appear real. Hillary Clinton and her entourage have entered the zone of fascism where the lie is the truth and the truth, be it medical or otherwise, is completely suppressed by the state, media and political operatives identified as 'liberals'.
In the early 1970's, I had to study the works of Jurgen Habermas, a neo-Marxist philosopher of the Frankfurt School. He termed the rise of suppression of free speech by the state and it's ancillary branches within the collective media as 'left-wing fascism'.
Recently, Dr. Drew Pinsky MD confirmed what I had said on a radio show: Hillary Clinton was sick, both physically/mentally. Her constant chronic coughing spasms, falling episodes as well as seizure activities were a focus of Dr Drew's broadcast after which he was immediately taken off the FCC-controlled TV station [CNN]. I then realized that I was witnessing the rise of left wing fascism under the Obama, and his cohorts, the Clinton/Bush families.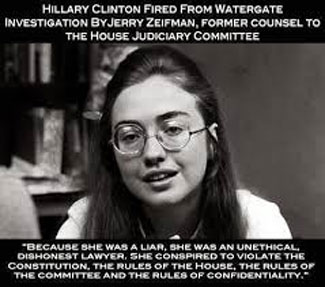 In the late 1970's and early 1980's, I had to fight/neutralize the left-wing terrorist groups like the Red Brigade, PLO, PFLP, all espousing strong elements of neo-Marxism; as well as, utilizing terrorism to destabilize the state. In the case of Hillary, the evidence was quite compelling that she would brook no element of the truth, be it throughout her experiences with the FBI, State Dept., White House, military, or any other branch of our national security apparatus.
She and her husband had co-opted any form of conventional dissent in America by labeling it falsely "the far-right conspiracy" [whatever that means]. I am not nor have I ever been a member of a far-right conspiracy, neither has Donald Trump nor his immediate advisors.
Yet, when Hillary fell into one of her chronic coughs on CSPAN, lasting for a good two minutes, I wondered how could she even conjure up the incredibly stupid/inane comment — 'she had an allergy to Trump'.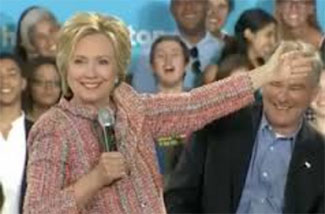 The fact that the Catholic Eunuch [Choir Boy], VP Tim Kaine, sat behind her, clapping joyously like a five year old child in a highchair, did not in any way mitigate the severity of a completely dysfunctional presidential candidate, aided and abetted by the TV media and the liberal press. Any board certified physician would have recognized Hillary's constant chronic cough as a serious condition requiring all types of medical workups, which were not even mentioned by her compliant, collusive family doctor in Mt Kisko, NY.
CNN found out that Hillary and company had lied about her Blackberry and IPad. Yet they refused to state that this is part of a pattern of deception. Honestly, such evidence points out that Hillary is not only a pathological liar; but she borders on a spectrum of borderline personality disorder [BPD] and a complete inability to reality test the truth. Remember: she originally claimed that she had only one blackberry and IPad. She actually had 13 blackberrys and 5 IPads which were completely destroyed upon her directions with a hammer.
Hillary has dug her own grave.
Nothing about her past or present can be taken for granted. She has co-opted so many people into her collusive fantasy life that they have become like Jonestown cult members ready to die upon her command. However, the rest of the country will realize that she cannot be now, or ever, a serious candidate for anything other than a physical/mental ward in some hospital that is not afraid of the Clinton machinery. Clearly, that machinery intimidated her local doctor as well as the once prestigious Columbia Physicians and Surgeons Hospital.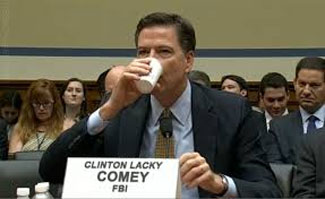 Amazing how Loretta Lynch and James Comey could be co-opted by such a pathetically low class groups of people like the Clintons and their entourage. For us Americas, it means that the civil institutions of the state including the highly compromised Supreme Court, FBI, White House, CIA, Secret Service, Homeland Security and many other have been completely eviscerated of any legitimacy and integrity by the thirty year chicanery of the Clinton/Bush family.
I know not what you all will do but as for me, I will continue to fight this rise of fascism as my father had in France against the Nazis and his father before him against the Russian Czar.
Welcome to America! Since the beginning of the Bush/Clinton administrations, we have been quietly saluting the brown/black shirts all cleverly disguised in red,white and blue colors. Hillary and her sycophants will be defeated as were the other socialist/neo-Marxist groups overseas.
It is evident to me that no one in her collusive entourage has ever encountered or fought fascism. Otherwise, she would not have such a large following.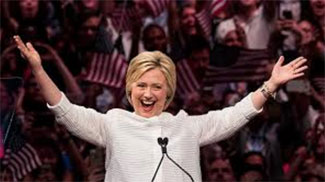 Hail to the new Hitler/Stalin/Mussolini!!
The famous French newspaper, Le Monde wrote the following:
"America has its demons [HC/BC], Europe and its ghosts."