Part 1 of 2
Chapter 14: Coal Mine Canaries
by David E. Hendrix
From
Revised and Expanded
Into the Buzzsaw: Leading Journalists Expose the Myth of a Free Press
© 2004 by Kristina Borjesson
NOTICE: THIS WORK MAY BE PROTECTED BY COPYRIGHT
YOU ARE REQUIRED TO READ

THE COPYRIGHT NOTICE AT THIS LINK

BEFORE YOU READ THE FOLLOWING WORK, THAT IS AVAILABLE SOLELY FOR PRIVATE STUDY, SCHOLARSHIP OR RESEARCH PURSUANT TO 17 U.S.C. SECTION 107 AND 108. IN THE EVENT THAT THE LIBRARY DETERMINES THAT UNLAWFUL COPYING OF THIS WORK HAS OCCURRED, THE LIBRARY HAS THE RIGHT TO BLOCK THE I.P. ADDRESS AT WHICH THE UNLAWFUL COPYING APPEARED TO HAVE OCCURRED. THANK YOU FOR RESPECTING THE RIGHTS OF COPYRIGHT OWNERS.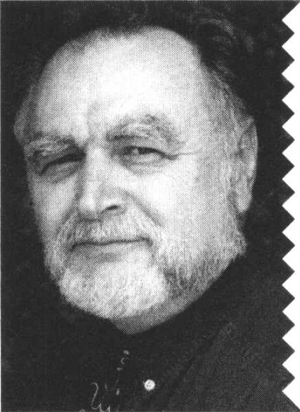 DAVID E. HENDRIX
Hendrix has been a print journalist for thirty-eight years, divided almost evenly between reporting and editing. He retired from the full-time news profession in June 2002 at The Press-Enterprise in Riverside, California, where he served in various reporting and editing position for eighteen years. "While there, he earned national and international recognition for his investigative and deadline stories about the crash of TWA Flight 800, US anti- and counterterrorism training and programs, missing Vietnam War servicemen, the illegal transfer of surplus military aircraft to private aerial firefighting contractors, and natural disasters. He also has been an expert witness in court and before the US Senate, and has provided evidence to Congress members and staff. Today, he reports and writes part time for the rural southwest Oregon newspaper the South County News and is writing novels based on historical events.
It's impossible not to get angry. At least, it's impossible for me. Nothing can excuse the scam perpetrated on the relatives and loved ones of the 230 people killed when TWA Flight 800 exploded off New York's Long Island and rained bodies and debris into the Atlantic Ocean more than two miles below.

Nor can anything excuse the deception perpetrated on the American public and world by bogus elements of the so-called investigation into the July 17, 1996, disaster.

Nor can most members of the media be excused for becoming blind, unthinking guardians of untruth and deception dished out by some US officials and agents involved in the "investigation" of the Boeing 747 jumbo jet's breakup and its cause.
We journalists are not supposed to get angry. We get trained to not let our emotions get in the way of our alleged unquenchable search for the truth. But, despite our illusions about ourselves and Hollywood's major misrepresentations about us, we are human.
Maybe we need to be more conscious of our humanity.
But this essay isn't about my feelings. It's about a disaster that remains unsolved and continues to haunt people.
The essay also is about good journalists and investigators who were fired or prosecuted because they did not submit to official pronouncements and editorial decisions based on bias rather than fact.
This essay also is about what journalists can do when goaded by gutsy editors more interested in evidence than spin.
It's also a case study of what people can get away with when the guard dog becomes a lap dog. Everybody is victimized when that happens.
I'll start at the beginning.
The trail is littered with heartache, lies, presidential politics, timidity, and heroics.
You judge the evidence.
Not all news organizations are created equal. I was fortunate to work for The Press-Enterprise in Riverside, California. East of Los Angeles and Orange counties, Riverside County is a long, narrow strip of Southern California that begins about fourteen miles from the Pacific Ocean and extends to the Colorado River. Most of the county is desert, but it is home for aerospace workers, thousands of active and retired military servicemen and women, and Hollywood's elite who enjoy life in Palm Springs.
At the time Flight 800's deadly fireball lit up the night sky in mid-1996, the P-E was an aggressively independent, family-owned newspaper with a daily circulation of about 160,000 homes and businesses.
When the news and pictures of Flight 800's dead passengers and debris filled TV screens, we, like others, assumed the explosion could well be terrorist based. After all, the 1996 Olympics were only a week away in Atlanta, Georgia, terrorists had a habit of blowing up and shooting down airliners, a radical Islamic group had used a huge truck bomb to try to topple one of the World Trade Center towers three years earlier, and Ramzi Yousef was standing trial in New York City for a plot to blow up about a dozen airliners at the same time over the Pacific. And a lot of people in the Mideast didn't like us because of America's support of Israel and because of the 1991 Gulf War.
No wonder the Joint Terrorism Task Force, a special mix of FBI and New York City police, immediately began investigating Flight 800's destruction.
Coincidentally, the morning after the aerial explosion I met with Jim Sanders in rural Riverside County. His wife, Liz, was a TWA training supervisor, and she and Jim knew many of the fifty-two TWA people killed in the crash. Liz had worked the Paris flight many times.

A friend, ex-cop, and freelance investigative journalist Jim Sanders and I were keeping a long-standing appointment with an intelligence source to discuss secret US-Vietnam negotiations in 1985 for live American servicemen still being held prisoner of war in Southeast Asia.
Sanders and I had worked the POW issue independently for more than a decade, and our pursuits frequently crossed paths. He and another journalist colleague, Mark Sauter, wrote two scholarly books about
US POWs missing from all American wars
in the twentieth century, and I had written dozens of stories about the same subject.
The Senate Select Committee on POW/MIA Affairs subpoenaed each of us in 1993 to be expert witnesses about POW issues.
Jim and I did our interview, but the Flight 800 issue promptly took over Jim's and Liz's lives. TWA officials called Liz that morning and told her to return to St. Louis and New York to deal with the disaster's aftermath. We parted, believing it would be no time until investigators determined the cause of Flight 800's crash.
None of us had the slightest idea we would be involved in that investigation. In my case, the crash was three thousand miles away and didn't affect Riverside County. I was working on stories about the illegal transfer of US military aircraft to private aerial-firefighting contractors and wanted to get
into the middle of the Gulf War Syndrome issue
; Jim was working on an explosive POW-related book.
But this business is like the food chain: small fish lead to bigger ones, which lead to even bigger. Good cop reporters eventually run across corruption involving people bigger than the corner drug dealer. Maybe it's the dealer's law enforcement suppliers.
Years of chasing POW and other military-related stories had led me through many corridors and uncovered legal and illegal activity connected to US defense agencies, contractors, and intelligence organizations. Along the way, I picked up good inside sources who fought the illegal activities.
If you do a good job, they remember. They sometimes call when least expected.
One such source had helped me immeasurably in the series about the illegal transfer of the military cargo aircraft. I had never quoted him in a story. Until his call about three weeks after the Flight 800 crash, his role simply was as a trusted, proven guide.
"You need to look into the TWA Flight 800 crash," he told me. "You'll find that it was a case of friendly fire."
If I hadn't known him, I would have thought him delusional. There had been some speculation about such a thing, much of it unsubstantiated on the Internet, but most people still believed a terrorist bomb or missile brought down the jumbo jet. Actually, some of my other aviation sources and I thought Flight 800 might have been the victim of metal fatigue catching up with an aging Boeing 747-100. I had considered doing a story about that possibility.
I really didn't want this call. I was in the midst of a rare extra day off and halfway through mowing my lawn on a hot August afternoon.
And after thirty years in the business, I knew these types of allegations never end in a nice, neat package. I didn't need another years-long story with no discernable ending.
I asked him how he knew Flight 800 was a friendly fire casualty.
He said some navy colleagues, men who supervised and monitored military and civilian air communications along the East Coast, told him. They were on duty the night of July 17 and heard the military communications on the "FOX Trot line," as it was called. My source said it was a training exercise gone awry. The scenario included a drug plane being shot down, but somebody accidentally launched a missile and Flight 800 became an actual target. They heard somebody say, "Get the ships out of here."
"How trustworthy are these people?" I asked.
"Very," he said. He had worked with them when he used to supervise the scheduling of the military operating areas, or MOAs as the training zones are known. I hadn't known that much about his navy career and knew nothing about the MOAs. He gave me some more details, and we ended the phone conversation.
Damn! This wasn't my expertise, and I was almost sure we wouldn't get into TWA 800. The incident had happened on the other side of the continent, and the FBI had the case well in hand, or so it appeared from news accounts. Besides, it was my day off. I stood at my kitchen counter and pondered calling my boss or pretending the phone exchange hadn't happened.
But this source had never been wrong before. He sometimes tipped me to government decisions two weeks before they were announced. And he knew the gigantic nature of what he had told me now.
I could envision the story about the exercises breaking three or four weeks downstream and me telling my editors that I had known the story a month earlier but hadn't told them.
So I called my boss, Metro Editor Norm Bell, just to be on the record, and told him who called. To my surprise, Norm told me to come in and work the story for a couple of hours and see where it led. I reminded him I would be on overtime. He told me the company could afford it, especially if it turned out to be good.
I spent a couple of hours and then a couple of days. And then a couple of months and then several years. We found two major problems: outright deception within the investigation and a seeming predisposition by national media to accept whatever top officials "leaked" out. As a doctor friend of mine says, it sounds like journalism by urology: the biggest leaker wins.
I've had reporters tell me that they had no choice but to accept what they were handed: they could not educate themselves about the intricacies of fuel volatility, aerodynamics, military exercises, or the difference between rocket fuel and glue. That's not true. It just takes time and resources.
Actually, I had no idea where to begin. No other major stories or series we had done matched this. And the bodies, wreckage, and evidence were three thousand miles away.
The first thing I did was perform what I call the" Chicken Little" test. If somebody says the sky is falling, the first thing I must do is determine if a sky exists. No sky? Then it can't be falling. There is a sky? Has it the properties to fall, or has it ever fallen before? If so, where, when, and under what circumstances? And so on, step by step.

I had to find out first about those military operating areas. Where were they?

My source told me to go to the local airport to buy East Coast aviation maps, on which I would find the military operating areas outlined. Their number and proximity to shore amazed my editors and me. Flight 800, and all other aircraft headed up the East Coast or to and from Europe, had only about a twelve-mile corridor in which to operate. It certainly created a narrow target zone for potential terrorists. Flight 800's wreckage and the bodies inside rained down on the outskirts of Military Operating Area W-106.

The "W" stands for "Warning." The aviation maps admonish pilots: "Warning: National Defense Operating Area. Operations hazardous to the flight of aircraft conducted within this area."

OK, so there was a sky. But that still didn't prove a chunk of it had fallen.
No matter how good my source was previously, this was a new subject, and his information had to be proved or disproved. Other than him, I had no real contacts.
His people didn't want to talk, afraid they might jeopardize their jobs. Ninety-one percent of the world's whistle-blowers face immediate job security problems.
So I read everything I could find about the crash and began calling official agencies. I anticipated ridicule and didn't expect anybody to say, "Oh, yeah, we shot the plane down." I wasn't disappointed.
I called more than a dozen official agencies, told them the story about the alleged exercise and accident, and asked them what they knew. Nada. Nothing. Zilch. Additionally, navy, FBI, coast guard, New York Air National Guard, and Federal Aviation Administration representatives said that no military or any other type of operations or training exercises were scheduled or unscheduled near where Flight 800 went down or in the area the night of July 17, 1996.
These are what I call "on-the-record" statements. The public information officers, the type I usually got passed to because I wasn't with the New York Times or Washington Post, usually know only what they're told. They take my questions, ask others who are authorized to speak, and then pass the responses back to me. I know this. But it's important to build this official record. Sometimes they're told the truth. Many times they're not.
"No friendly fire. No exercises, so how could there be?" everybody responded. My source was outnumbered 13-1.
I was ready to tell my bosses "no story" when an unrelated call from Jim Sanders, my POW-hunting colleague, changed that. Jim was following up on a story each of us was pursuing about the secret postwar return of some of the American POWs.
Jim and I hadn't talked since the day after Flight 800's crash, when his wife was recalled to St. Louis, so I told him I was working the disaster story. That's odd, he said, because he was, too. Some TWA employees, aware that he was an investigative journalist and ex-cop, asked if he would look into the crash.

Several TWA employees were part of the National Transportation Safety Board's (NTSB) investigative teams and were sharing some of their intimate information. Some of the TWA investigators had even worked on or flown the specific Boeing 747 that exploded. Jim told me that friendly fire was among the possibilities being discussed. I told him about the call from my source. Jim's source was totally different, so I called his, who told me about the friendly fire rumors.
My original source's information was better than rumor but hadn't been proved. The TWA rumors were connected to people inside the accident investigation but unsubstantiated. Rumors by definition are general talk not based on definite knowledge. Gossip. That doesn't mean the information is true, false, or unfounded; it means that the speaker is spreading someone else's information.
My boss told me to put everything into story form and see what it looked like. I did. It looked like a story that reported interesting rumors surrounding a major investigation. Nothing substantiated. No first-person account.
One of my cardinal rules is to try to keep my sources separated if they don't know each other. Source A's confirmation of source B's information is not confirmation if A got it from B. If A and B both got it from C, it certainly is not independent confirmation.
I know of one intelligence agency in which a person at one desk would call a specific reporter, "leak" information to her, and a person at the next desk would "verify" or "confirm" the information when she called him. That's not confirmation -- that's manipulation of a naive reporter.
Anyway, my boss, Norm Bell, passed the completed story to our managing editor, Mel Opotowsky, a journalist of great integrity and national standing who has no fear of man, God, or beast. Mel looked at the piece, thought it interesting, but without a hook for us to use to run it. Bank it in the computer, he said. Something might come along for us to use the information.
A story did break that said faint traces of explosives found on Flight 800 cabin debris, thought initially to point to a bomb or missile, could be residue left on the plane from a June 10, 1996, exercise for a bomb-detection dog in St. Louis. That disclosure seemed to take a lot of punch out of national reporting that looked at a bomb or missile as a possible cause of the deaths of 230 people.

Nobody examined the bomb-sniffing exercise to see if it were true. That proved to be a grievous error for everybody -- victims' families, investigators, journalists, and the nation.
I'll discuss that later.
I continued poking for some authentication that military-style exercises near Long Island had occurred the night Flight 800 went down.
My original source told me to push the FAA for its July 17, 1996, flight controller logs, which would tell the status of the northeastern MOAs.

On Sunday, August 25, 1996, Mel called me at home. He said that a New York Times story for Monday might be the piece in which to sandwich my reporting about the friendly fire rumor. The Times story was about Long Island photographer Linda Kabot, whose July 17 snapshot at a political fundraiser returned with a strange object in the background sky. The cigar-shaped object looked like it might have something fiery coming out of one end. Was it a missile? A drone? The FBI had taken the negatives and photos, except for one held by the photo lab, and hadn't returned them or disclosed test results.
Could an abbreviated version of my piece insert into the Times story? Sure. "Beyond Linda Kabot's photo, a related rumor about the TWA crash keeps making the rounds," our insert began. "It does not involve terrorists, but a supposed exercise that went awry involving units of the coast guard, Customs, Drug Enforcement Agency, and Air National Guard operating in the vast restricted military practice area off the Long Island shore."
The insert included additional information, and concluded:
"But according to federal officials, there are some major holes in the story:
• There was no exercise that night.
• The air space was available for civilian use.
• The nonmilitary agencies don't even have anti-aircraft guns, let alone missiles.
•
And there is no national plan to shoot down drug smugglers' planes."

(Actually, I didn't find out until much later that a quick-response multination NATO naval flotilla had just returned to the East Coast in July 1996 after spending time off South America helping track suspected drug-smuggling aircraft with the ships' radar. And on April 20, 2001, a Peruvian air force pilot shot down a civilian airplane being tracked by a CIA-sponsored surveillance aircraft. The downed plane, suspected of being a drug flight, turned out to be a US missionary and his family. The incidents do not prove Flight 800 was a victim of friendly fire; they do, however, prove that US assets help track suspected drug aircraft and include the use of deadly force.)
I read the rumor story in Monday morning's paper with everybody else and figured that was the end of The Press-Enterprise's involvement in the Flight 800 case.
I was so wrong.
The next day, an FAA source faxed me the flight controllers' logs I had sought for weeks. They proved to the world that I had been lied to, often and frequently.

A large area within twelve miles of where Flight 800 exploded not only was active, off-limits to nonmilitary aircraft, and considered dangerous to civilian air traffic, but another large area normally off-limits to the military had been reserved for navy operations. The navy P-3 Orion antisubmarine aircraft that was almost over Flight 800 at the time the jetliner exploded was headed for the special zone for a hide-and-seek game with the nuclear submarine USS Trepang.
I showed the logs and map to my editors. I can still see us, checking the FAA documents against the aviation maps. We kept asking the same question, over and over:
Why were we lied to?
The three FAA pages did not, and still don't, prove a missile shot down Flight 800 or that US equipment was involved in the disaster. But it answered one of my Chicken Little questions:
Were military operating areas near TWA 800 "hot" at the time it exploded, and were there exercises scheduled in them? Yes.
The flow of information accelerated for several weeks.
We learned that at least one US sub, and maybe two, was relatively close to the disaster site. I say "relatively" because the FBI and navy said the two navy assets closest to Flight 800 were the nonlethal P-3 and the guided missile cruiser USS Normandy 185 miles south.

Well, that was patently false. It took almost two years, but we proved through the navy's own information that, minimally, three or more subs, a patrol plane, and aircraft carrier exercises were between Flight 800 and the Normandy.

And the Normandy, according to official navy records and statements, was in four different places at the time of the crash, ranging from 185 miles to 290 miles south. The southernmost site adds more subs, a guided missile frigate, aircraft carrier, and carrier jets to the pool of military units operating in the area that US investigators proclaimed to be in the "vicinity of the crash" and void of exercises.
(Many people argue that if a US military asset launched a missile that struck Flight 800, men and women serving aboard the plane or ship would blow the whistle. As a reminder,
thousands of American servicemen fought in or bombed Laos without disclosing the secret war in that nation between 1965 and 1975
. As for Flight 800,
no news organization was permitted to interview crewmembers of the P-3, Normandy, the submarines operating in the area, or other ships the navy and FBI refused to identify.
Navy officials continually rebuffed attempts to interview crewmembers, even to have them say they were not involved. Many navy officials told me the FBI would not permit any such interviews.
One ship's weapons crewmember recently contacted said he reported detecting a radar "lock-on," such as that created by a missile launcher, from an unidentified source about the time Flight 800 went down. He said he was told by his superior not to tell crash investigators.)

Radar data the NTSB released for its December 1997 hearings, almost eighteen months after the Flight 800 incident and our story, revealed four other mystery tracks "consistent with the speed of a boat" within three to six miles of the jumbo jet's course at the time of its midair breakup. None returned to offer any assistance.

The names of the four vessels remain undisclosed to this day.
The FBI says it has no idea what the closest vessel was.
A memo released under our Freedom of Information Act (FOIA) request quotes a navy captain at the Pentagon as telling an Atlantic Fleet officer to keep the names of three merchant ships that could have been close to Flight 800 "in-house Navy for the time being."
The ships were never publicly identified, nor were many others that were ultimately disclosed as being near the crash.
The question is whether they could have been a platform off which a missile was fired.
But we didn't know in September 1996 to what extent the official record had been falsified, only that it had.
If there were nothing to cover up, why was there a cover-up?
I called the FBI's New York office, which was handling the investigation, and asked if the bureau wanted a copy of the FAA documents that contradicted agency and navy statements about no nearby military exercises. "No," I was told. "We have all the information we need." I called the navy and then the Department of Defense to ask about the discrepancies. Their representatives said the FBI had forbidden them to say anything about Flight 800-related issues.

I beg your pardon? The FBI had forbidden the navy and Department of Defense?
In thirty years of covering military issues, some even more significant than this, I had never heard such a thing. Defense agencies always bristled at the suggestion that they couldn't handle their own issues. In this case, they appeared eager to hide behind the FBI.
One navy spokesman finally told me he was forbidden to answer questions on the phone about anything related to Flight 800 issues. But, he said, if the same questions were submitted as part of a FOIA request, I could get the answers. I recognized the officer's response for the gift it was and immediately submitted a request with thirty-seven questions. It took months to get the invaluable documents in response.
Because we had no sources inside the Pentagon, Mel turned to one of his former reporters, Knut Royce of Newsday. We fed Knut the FAA documents, and he got some responses, which he fed us. They were very different from what was being printed elsewhere, and
one navy official confirmed a P-3 versus sub operation.
"This had to be a command-and-control exercise or exercise to qualify somebody to do something or whatever," a retired senior Pentagon officer said. The "whatever" could range from missions with the army's Special Forces to exercises with a foreign navy's submarine.
Said one Navy official:
Keep this on background. Submariners get freaked out when you talk about what they're doing.

We have no subs with surface-to-air missiles. But there's nothing to say that if you're on a littoral [shoreline] operation with Special Forces you couldn't put Stingers [shoulder-launched missiles] on them.

The Russians had worked with a rocket system on their subs because one of the things that scared them to death was our anti-submarine helos [helicopters]. They always wanted a way of last resort to fire back.
We ran our story Friday, October 4, complete with a map-graphic and the responses Knut got for us. Our lead:
On the night TWA Flight 800 exploded in midair, nearby military training areas covering thousands of square miles were assigned to exercises deemed potentially dangerous to civilian aircraft, Navy and federal aviation records reveal.

Solid clues as to what caused the July 17 disaster continue to elude investigators. Officials say a missile, bomb, or mechanical failure probably caused the crash. And unsubstantiated rumors persist that the plane was brought down by "friendly fire."

Details of what was happening in the active military training areas remain an official secret more than two months after the nation's second worst air crash killed 230 people.

But government records contradict weeks of official denials that any significant amount of military activity was scheduled the night of July 17.
A sidebar described the narrow corridor Flight 800's crew had to use because of the scheduled exercises.
The stories were to be transmitted to the Associated Press for worldwide distribution Thursday night, but our computer link didn't work. Therefore, the stories didn't get the attention they deserved.
Some of our readers, however, contacted other publications, and our information began circulating. The chief US correspondent for the French magazine Paris Match called, and I sent him the FAA documents and a copy of our map-graphic. Paris Match printed their version and credited The Press-Enterprise.
Almost simultaneously, I was invited to fly to Washington, DC. Remember, it was a presidential election year.
An ex-CIA agent, a World Health Organization official, and others told my editor and me that important congressmen "from both sides of the aisle" felt that US officials were covering up something about the crash but didn't know what and didn't know which questions to ask.
Could I quickly come to Washington, at their expense, and tell the congressmen or their staff members the questions they needed to ask crash investigators? They, then, would make the inquiries and give the answers to us first.
It wouldn't be my first trip to DC as an expert witness or to respond to a request to discuss with congressional investigators what wasn't being asked in major inquiries. Our stories about American servicemen still missing from the Vietnam War, alleged drug trafficking by US officials, and illegal use of surplus military aircraft had resulted in trips to the capital or investigators making trips to my Riverside home.
As in the other issues, our stories in The Press-Enterprise turned up information that other media had missed or appeared to be uninterested in pursuing. Our editors had proved themselves before by printing stories other newspapers sometimes ran from and then sniped at.
I sometimes felt like a coal mine canary, the bird that miners use to detect poisonous gas. If the bird suddenly quits chirping and drops dead, the miners know they have to get out fast. Singing solo in such conditions can be lonely and frightening, but singing is preferable to silence. Miners learn to listen for the canary -- or its silence.
My editors and I decided to accept the invitation to DC. What could we lose? The upside was better than the downside. On October 24, 1996, I flew to Washington.
As soon as I met my escort at Ronald Reagan National Airport, I knew we had been used. The young man meeting me at the gate introduced himself as a driver for the Bob Dole for President organization. It was just past midnight, eleven days before the 1996 presidential election. The polls showed Dole faring badly.
I was not there to be somebody's eleventh-hour bid to win a presidential election, and I doubted the driver was taking me to Clinton Reelection Committee headquarters for a joint conference.
It was about 1:00 AM when I was checked into the Hyatt Regency Washington, room 716. I didn't care about the hour. Somebody was going to be awakened. I called the go-betweens and told them that if the meeting were taking place at Dole campaign headquarters I wouldn't attend and I would write a story about the one-sided rendezvous. The meeting was switched to a law firm's conference room, where, at about 10:00 AM, I met the ex-CIA Mideast station agent and Bob Dole's chief of policy, Richard Fore. My chauffeur was the wife of an aide to Sen. Bob Smith of New Hampshire.
So much for "both sides of the aisle." I decided to give them a copy of our October 4 story, the list of questions I asked the navy to respond to, and left.
Fore said it was too late to affect the election anyway.
The trip to Washington produced nothing tangible.
In November 1996, days after Clinton defeated Dole for the presidency, ex-Kennedy White House press chief Pierre Salinger entered the Flight 800 mix. He cited the Paris Match story about the military activity and said a document that intelligence agents gave him stated Flight 800 was the victim of friendly fire. The "document" turned out to be a copy of an Internet-distributed assertion that a US ship accidentally downed Flight 800. I had seen the Internet printout weeks earlier and determined it to be unreliable.
In response, navy spokesman Rear Adm. Edward Kristensen, who was directing salvage operations, said in a national press conference that the P-3 and the Normandy 185 miles south were "the only two assets that the Navy had operating off the East Coast ... in the vicinity of the TWA 800 crash site."
How many times would that response go unchallenged?
I persuaded my editors that we should not get involved in Salinger's allegations but should stick with our own investigating. I have nothing against Mr. Salinger; I just felt he might not be receiving the best advice.
Within the investigation, officials were shifting toward pinning the explosion on some type of undiscovered mechanical failure. Only 15,000 to 20,000 pounds of the approximately 370,000-pound airplane remained on the Atlantic Ocean's floor.
No other major media seemed to have picked up on or to have been investigating the misstatements about military activity.
And quite honestly, just because the government was prevaricating about that issue did not prove "friendly fire."
But it did keep us searching. If I find my dog dead of gunshot wounds at my neighbor's fence, that doesn't prove he killed it. However, if my neighbor said he was gone that weekend but really was home with his gun club, it makes me wonder.
At times, I felt our voice to be the only one challenging the official chorus. The only canary in the coal mine. Thankfully, I found others. Several paid a dear price for their independence.
Kristina Borjesson, then an independent producer with CBS Reports, also was developing stories for 60 Minutes. She called me from New York.
She got my number from Paris Match. She had won an Emmy for investigative reporting that she'd done for Legacy of Shame, a CBS documentary about migrant farm workers.
Borjesson said she was concerned about the general media's seemingly blind acceptance of the government's take on Flight 800. Her law enforcement sources were providing different views from inside the investigation, talking about missile and explosives evidence that wasn't getting proper consideration and about the FBI's inordinate grip on other agencies.
She said her executive producer had assigned her to look into the crash and share anything she uncovered with CBS Nightly News first and then any other CBS show that might be interested. Borjesson said she was concerned that her reporting was not going to go anywhere at CBS Nightly News because it contradicted the information a Washington correspondent was getting from Pentagon sources, who were saying the crash was caused by a mechanical failure.
I was alternately pleased and concerned: pleased that a journalist at the national level was critically reviewing the investigative process but concerned that people in a major news outlet seemed worried about upsetting the establishment.
Whom were we trying to keep honest?
I also connected with reporters or publishers of newsmagazines and aviation industry publications who were concerned about government misstatements or pieces that didn't fit mechanical failure as a cause.
In early 1997, I got another call from Jim Sanders. A major source within the investigation had supplied him with documents showing how Flight 800 debris landed in the ocean. Officials had said for months that the debris pattern would point to the cause of the crash.
Jim used a computer spreadsheet program to collate the information and found the plane had unraveled right to left just behind the wing front.
An NTSB metallurgy study suggested that the plane was falling apart before the center fuel tank exploded. Critical pieces inside the tank seemed to be burned after the plane began disintegrating, not before.

I sent a copy of the metallurgy study, with its graphics, to a longtime source who is an aviation expert and crash investigator. I asked him to read the report and tell me what he thought, without my influencing him. He said that the information told him that the plane was falling apart before the fuel tank exploded. He especially was interested in drawings that showed unexplained gouges on the plane's exterior, at just about the right wing front. The gouges were covered with soot deposited after the gouges were made. The aluminum skin, which began peeling when the aircraft was breached, also stressed inward at this point. All this led the expert to conclude that something bumped into the aircraft before it began falling apart. (The gouges also were in the area where traces of explosive chemicals were found on the aircraft's exterior, but the metallurgy report did not deal with such issues.) The FAA had told the White House hours after the explosion that radar seemed to indicate a high-speed object was closing in on Flight 800 seconds before the disaster; NTSB officials wanted the FAA to recant, but FAA officials refused.
And then there was the red residue.
After the computer work revealed a clear, narrow path of initial destruction through the plane, with three consecutive rows of seats among the first debris streaming out of the crippled airplane, Jim's source looked at the debris and said the recovered seatbacks for all those rows had a red substance on them. The source removed two small pieces of the substance-laden fabric and mailed them to Jim, who had one tested for contents. Meanwhile, alerted by Jim that he had this material, I scouted for people who could tell me what solid fuel for rockets might contain. Clanging inside my brain was what my original retired navy source had told me just before my trip to Washington: Have somebody check debris for evidence of solid fuel for rockets; if an inert missile passed through the fuselage, it would leave a chemical trail of fuel exhaust.
I learned from experts that solid fuel for missiles is a rather basic recipe of explosive ingredients mixed in differing proportions, depending on the speed and distance you want the object propelled, as well as its size and weight.
A rubber-based bonding agent keeps the fuel components from separating.
Solid fuel for rockets, when ignited, generates a continuing, controlled explosion. Cars are moved by the energy from controlled explosions inside the engine block.
Until Jim got the pieces of red-encrusted fabric, four media outlets, all bigger than The Press-Enterprise, were interested in presenting his information. Two bailed after he got the material. They expressed concern about the legality of his having the fabric. I was afraid that Kristina Borjesson and CBS would present vital information before I could, but the ball bounced into my court; Jim contacted me, asked if we could present his evidence, and I talked to my editors.