EXCUSE ME, "DRAWDOWN" MEANS WHAT?, by Charles Carreon
12/16/06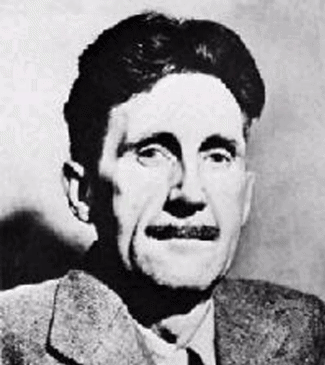 As Orwell Said
As George Orwell explained in "
Politics and the English Language
," we can't understand our own thoughts if we use phony language. We communicate, and think, within the limits of our active vocabulary. Prior to the Iraq war, I think I had heard the word "drawdown" maybe once or twice outside the context of gunplay. For example, a cop might say, "I thought he was going to draw down on me," to explain why he repeatedly fired dozens of bullets into the body of a homeless man, "in accordance with Department policy on use of force." Aside from that context, "drawdown" was a term used by bean-counters and silo-operators, who might draw on their reserves of cash or agricultural foodstuffs using a vertical dispenser. Otherwise, it just didn't come up much.
A New Word for A New World Order
"Drawdown" is now used all the time to describe troop movements, but it has not been used in consistently the same way. Early in the war, like in 2002-2004, it was used to describe troop transfers from one area of the globe to another, as from Europe to Iraq. Nowadays, the military impresarios have started using their favorite term "theater" to describe war zones. (I guess that leaves the civilian population in the lobby somewhere, while the soldiers put on the real show.) In any event, staying on point here — this means that "drawdown" was essentially being used in the sense of increasing our troop commitments in Iraq (and simultaneously decreasing troop force in Europe). Now, the same term is being used to describe decreasing our troop commitments in Iraq. The government is using the same word to describe two different things. In the first case, we are moving troops into the war zone, and in the second case moving them out of the war zone, so of course we use the same word for both types of troop movements. By this means, you will note, that the rhetoric of war remains the same, while its meaning changes to suit the needs of the day.
A Visit to Merriam-Webster Discloses Institutionalized Lexicographical Self-Contradiction and No Spanish Equivalent In The Entries for "Drawdown"
I got curious, and looked up "drawdown" in the thesaurus, to see if any other word equates to it. The answer? No. "Drawdown" is sui generis, which is Latin for one of a kind. Check it out:
Merriam-Webster's Online Thesaurus
drawdown
No entries found that match drawdown.
If you run drawdown through the Merriam-Webster Spanish/English dictionary, you get no entries.
The Dictionary gives you two choices, a one-word noun, and a two-word verb:
1. drawdown, noun: 1: a lowering of a water lever (as in a reservoir) or 2a: the process of depleting, or 2b: reduction.
2. draw down, verb: to deplete by using or spending
Thus we see that the dictionary definition itself incorporates two different words with two different meanings that sound the same. That is to say, they are homonyms that can work as antonyms. These are very dangerous words that can be used as weapons, in the wrong hands.
Remembering Alexander (Haig, that is)
In military parlance, nouns often get "verbed" as in the famous "Haigisms" of Alexander Haig, who turned the noun "impact" into the verb of the same name. It used to be that a meteor would crash into the earth at its "point of impact." Now, thanks to Al, the earth gets "impacted." One wag said that Haig had "discovered a new way to vocabulary his thoughts." I think he was just using an established way of screwing with our heads — making the same word mean two things. This served his further agenda of obfuscating the matters under his command, by for example denying that he had lied, insisting he'd only engaged in a "terminological inexactitude" and a "tactical misrepresentation."
Returning to the use of "drawdown" or "draw down" and/or both, what are we to make of the sudden popularity of this term that is both verb and noun. It was first used as a verb -- "to deplete" as in "use or spend" soldiers as a resource by moving them from safety in Germany to danger in Iraq. Now it is being used as a noun, "a reduction," as in our commitment of troops, in order to save them from the risks of combat. By "drawing down" our soldiers we may either be sending them into harm's way or pulling them out of the line of fire. Who's to know?
Let Us Pass Through The Looking Glass To Explore The Theory of Inconsistent Meanings With The Master
The master of these linguistic debates was Lewis Carroll, whose Alice had an exchange with Humpty Dumpty in
Through The Looking Glass
, Chapter 6, that explains the entire matter of ambiguous language — it leaves the interpretation to the person who created the confusion. It makes them, in the words of Humpty Dumpty, "the Master."
[quote]"...There's glory for you!"
"I don't know what you mean by 'glory,'" Alice said.
Humpty Dumpty smiled contemptuously. "Of course you don't — till I tell you. I meant 'there's a nice knock-down argument for you!"'
"But 'glory' doesn't mean 'a nice knock-down argument,'" Alice objected.
"When I use a word," Humpty Dumpty said, in rather a scornful tone, "it means just what I choose it to mean — neither more nor less."
"The question is," said Alice, "whether you can make words mean so many different things."
"The question is," said Humpty Dumpty, "which is to be master — that's all."