THE DEMOCRATIC DUNKIRK -- ALL HANDS ON DECK!, by Charles Carreon
02/09/07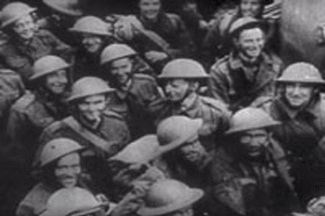 It is a novel way of doing battle the Democrats have given us — storm the beach, then fall to squabbling among yourselves. There is always some shibboleth than no one dares to criticize. Today it is the fear that Congress will "cut off funds for the troops," and National Guards -- people will have to hitchhike home. Will be left to fend for themselves without cell phones, MREs, body armor, or Evian. Will run out of gas at a lonely oasis and be shot up by "insurgents." While all the guys from Blackwater pull out of the Sheraton just ahead of the final blast in black SUVs stuffed with duffel bags full of hundred dollar bills. Well actually it might be that way, if we let the Bush administration handle it.
Dunkirk was the major battle of World War II, where "over 338,000 Allied troops were cut off in northern France by a German armoured advance." (Wikipedia) The shores of Calais were teaming with the cream of British manhood, all shot to bits, looking for a lift across the pond. The people of England famously rose to the occasion, as every skiff capable of making the crossing headed out across the English Channel to rescue the boys.
We need to mobilize in the same spontaneous way now. There are hundreds of thousands of Americans "in harm's way" in Iraq. They are also in the way of harming others, and of irritating an open wound much like the bouncing banderillas that madden a fighting bull into a rage. No one can complain of a rattlesnake's bite who has thrust his hand into its den. The proper response is to extract the injured limb promptly and repair to the medical precincts.
No need to get angry with Congress. They are dumb animals easily controlled with electrodes to the genitals or bottles of Johnny Walker. Simply stick with the program of bombarding them with your contemptuous disapproval, and when their pitchmen call, tell them "Tell Nancy and Harry there's no money until you bring my brothers and sisters home." They like it when you get right to the point.