The Mariel Boat-Lift, by Charles Carreon
07/15/07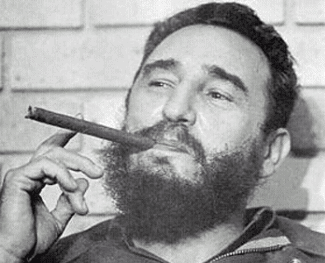 The Mariel Boat-lift
was perhaps Fidel Castro's cleverest exploit in the service of the revolution. Taking Uncle Sam up on his offer to allow some Cubans to leave for Miami, he simultaneously emptied the Mariel mental asylum for the criminally insane of its burgeoning masses, leaving it to our generous nation to attend to their welfare. Hunter Thompson recorded the stateside consequences of Fidel's strategic end-run of our immigration policy in a paragraph that showcases Hunter's fanatical dedication to the economical use of periods, which after all, only stop the action:
Hunter S. Thompson wrote:

The raw elements of the story are (in no special order): sex, violence, greed, treachery, big money, fast boats, blue water, Cuba, CIA politics, Fidel Castro's sense of humor, one murder, several rapes, heavy gambling, massive drug smuggling, naked women, mean dogs, total breakdown of law and order, huge public cash transactions, the Iran Hostage Crisis, overloaded boats catching fire and sinking at night in the Gulf Stream, the nervous breakdown of a U.S. Coast Guard commander, fast cars running roadblocks on Highway AIA, savage brawls in Key West bars, Boog Powell, sunken treasure, wild runs on the ocean at night, personality disintegration, desperate wagering on NBA playoff (TV) games and 1980 presidential primaries, a grim and violent look at American politics in the eighties, dangerously tangled love affairs, warm nights and full moons, one hurricane, stolen credit cards, false passports, deep-cover CIA agents, the U.S. Marines, a jailbreak in Key West at the peak of the refugee invasion, political corruption in South Florida, the emergence of Miami as the Hong Kong of the Western World, Colombian coke dealers, crooked shrimp-fishermen, scuba diving with shotguns (powerheads, mounted on spears) ... and all the other aspects of high crime, bad craziness, and human degradation that emerged from that strange and shameful episode in our history.