KARL ROVE RETURNS TO OZ, by Charles Carreon
08/15/07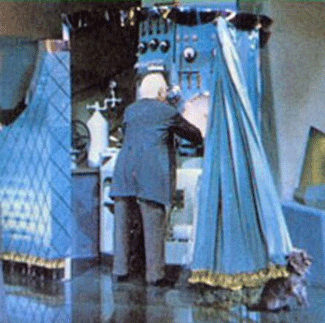 An Untimely Exit
Well tune up the exit chorus, Karl Rove is leaving the White House, having cleansed it of every last piece of the damning evidence that once littered the place. The fixer has done his job, and now, the media is parroting, Karl Rove is going to spend more time with "his family." Rove's cover story is that he is withdrawing from active politics. He will be spending time tending apple trees. You are thinking, like I am, this seems a very different type of Karl Rove than the one we know — who is not know for taking a back seat in anything involving his sphere of concern.
Flying Ahead of The Storm
Then there is the small matter of the subpoena from Congress over the US Attorney-gate scandal. The storm has arrived on his doorstep. He can barely be said to be leaving ahead of it, and some might say it's suspicious, his withdrawing from the President's side just as the all-but toothless Congress masses its courage for a pitiful attempt to gum Bush to death. A cowardly charge, Karl would admit, by cowardly people, but a charge nonetheless. Rove is sure he will prevail, but the rest of us would not be too surprised to discover that Rove had just begun the last political battle of his life.
A Strategic Retreat
Rove wants all his time to strategize and plan. He will assert maximum control over his records, and will be better able to resist disclosing evidence of White House involvement in the now widely-condemned plot to purge US Attorneys from their positions in preparation for rigging the vote in various states. US Attorneys were fired who refused to pursue phoney "voter fraud" cases — a code-word for suppressing the vote among minority and lower-income voters by threatening prosecution. Republicans have used this tactic to discourage minority voting for years, being great fans of anything that keeps ordinary people from participating in the political life of the nation where they live and pay taxes.
Return to Oz
Karl has been successful in part because he tries not to lie when he might get caught. Remember he remained upright where Scooter Libby fell - he knows where to draw the line. So maybe he was being secretly candid when he announced his destination, and meant he was going to spend time with "The Family." It's a fine old Family he's part of, the kind that is run by deep thinkers like him, who need time to think and strategize, especially when their strength is on the wane. So now it's back behind the curtain with him, where he can pull the levers of power in secret. It's another fine day in the Land of Oz.