A LIST OF LIBERTIES WE'VE LOST, by Charles Carreon
04/05/08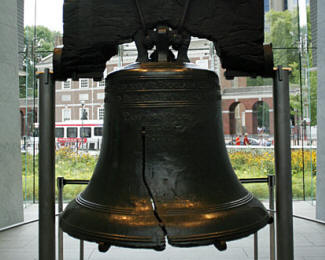 I ran across an Amazon discussion group thread entitled "What really happened on 9/11?"
One of the first responses was this one:
"We became a fearfull nation that has since lost many of its core liberties." (sic)
A skeptic replied:
Please provide a list of "hard core" liberties that we've "lost". Thanks.
I was then moved to create a list with references to the Bill of Rights, a source of some pretty "hard core liberties," and an indicator of who has been doing the winning while the American people took care of the losing:
First Amendment Losses: Power to the Media Poodles!
While it was a big First Amendment loss when the big cities began confining anti-administration protesters to "free speech zones" where marchers could curb their enthusiasm,
our greatest First Amendment loss was when we discovered that the media, that enjoys freedom to print almost anything, was content to regurgitate the paranoid rantings of neocons who urged us to revenge ourselves on the poor people of Iraq for harms committed by persons still unknown, but certainly not Iraqi.
As the media fed war fever, we found an end to our post-Enron depression, and discovered as every generation seems to, that there's something about a man in uniform. And once again, for the ten-thousandth time, Johnny and this time Jane as well, marched off to make the world safe for democracy. Four-thousand families have lost their children forever, and many times that number of soldiers have returned to their homes and home towns having lost their rights to see with two eyes, to run with two good legs, to speak through an unscarred face, and to think with a mind free of painful thoughts of regret and terror. These are some hard core rights to lose.
Second Amendment Gains: Power to Munitions-Makers!
Sticking with the Bill of Rights as a border for our discussion, I'll concede the Second Amendment, because gun owners are about as happy as pigs in their own waste these days, notwithstanding the bumper crop of school shootings, and nowadays every politician wants to be in favor of gun-toting. We suspect that allowing Dick Cheney to get away scot-free with a negligent, likely drunken shooting of Dick Whittington, the Texas Funeral Commissioner, tends to encourage lawless behavior of that sort. The tendency of police officers in New York to release a hail of bullets in the direction of any suspect deemed to be so dark that they are always in the process of reaching for a gun, and the increasing number of gun-related crimes by Iraq veterans all suggest that in our new, openly armed society, owning a Kalashnikov, AK-47 or Uzi may in fact be good sense.
Fourth Amendment Losses: Power to the Snoops & Spies!
Let's check in on the Fourth Amendment, that guarantees our right to privacy. It used to guarantee some pretty hard core rights, but it took a big hit when the managers of our cell phone and Internet providers decided that committing crimes in the name of national security was a safe bet, and opened our emails to view and our phone conversations to eavesdropping by the National Security Agency. Bush's push to grant telcoms immunity leaves no question that crimes were committed by the government and the telcoms, since there's no need to seek immunity for something that isn't at risk of being prosecuted. The Fourth Amendment has about been nullified in many cases by the FBI's routine abuse of National Security Letters to compile dossiers on loyal Americans, a widespread invasion of privacy without precedent or justification.
We have also lost our Fourth Amendment right not to be subjected to unlawful arrest and secret detention. Thanks to the PATRIOT Act, in all its unread and dangerous bulk, people actually are kidnapped by government black ops squads, and they're not all Middle Easterners and people of color. A good example of how even white people can have their lives turned inside out by the terrorism-finders is the little-reported case of Brandon Mayfield, the Portland, Oregon attorney who got a settlement of $2 Million after the FBI whisked him into secret confinement and tried to finger him as a conspirator in the March 11 Madrid train bombing. (Mayfield had never been to Madrid). Mayfield's sin? He married a Muslim, and then became one. Another American Muslim, Jose Padilla, who was confined for years at Guantanamo on the grounds he planned to explode a "dirty bomb" inside the nation, was designated an enemy combatant by the president, who imprisoned him, subjected him to sensory deprivation and solitary confinement for years, then ran him through a federal court trial in Florida where he was convicted of a thought-crime of training and thinking jihadically. The Statements Padilla made while being illegally deprived of an attorney and subjected to years of deprivation and coercion were used against him at trial, while the disappearance of the government's dirty bomb story was the untold story of the trial. I would definitely say that when our federal courts are being used to functionally ignore the rights of the "enemy combatants," dealing with every appeal so slowly that any real judicial oversight over the lives of hundreds of people currently imprisoned for an indefinite term, we have definitely lost some "hardcore rights."
While it is true that Japanese Americans suffered a more expansive race-based insult from our nation when they were interned in rural camps for the duration of World War Two, the current degrading of human rights is intended to subject us all to lowered standards, from sea to shining sea. We Americans are all, in a way, "Good Germans" tolerating the totalitarian warm-up of a junta that has taken over the White House and has not yet given up the dream of absolute power over its citizens. We all hope it won't happen to us, but the official policy, and one that has been used against many unfortunates, is that with the right set of lies on a sworn affidavit, any human being can be put into a forgotten place even less subject to humane oversight than Guantanamo.
Fifth Amendment Losses: Power to the Torturers!
We have lost many rights under the Fifth Amendment, such as the right to an attorney if you are charged with terrorism, and the right not to be compelled to provide testimony against yourself. We are all imperiled by laws immunizing interrogators from criminal liability for torture or whatever dumbed-down term you want to impose on it. This officially pursued and officially denied pro-torture policy might make some people wonder why Bush, Cheney, Gonzales, and their pet intellectual monster, John Yoo, would want the right to torture, seek immunity for war crimes, and set out to destroy the Geneva Convention? This is a "sovereign power" that even FDR didn't ask for, that Churchill didn't want, that Stalin of course took and without apologies, but then, our president is not supposed to emulate a totalitarian murderer.
The neocon argument that this has been "a war against a new type of enemy" is utter nonsense, a militaristic misrepresentation of the highest order. Bush needs to torture in this day and age because without torture, he would have no evidence that there is any type of terrorist threat to justify his gigantic power grab. Sure, the dramatic Collapse of the Three WTC Towers (1, 2 and 7) got people riled up for a while, but when no one besides a single lone madman ever is tried for the crime, and apparently the bin Laden family has brokered an immunity deal for Osama, then ultimately the Bush junta would like to seal its claim that "Al Qaeda" destroyed three buildings in New York in one day with some convictions. So the nation's brave interrogators confine people like Osama's chauffeurs and butlers, interrogating them, torturing them, and extracting false evidence. Just as in the cases of the witches who confessed to the Jesuit Inquisitors hundreds of years ago, it is all false evidence, but necessary. Just as the Holy Inquisition fed itself, confiscating properties and lives for profit, and using false confessions extracted under torment as counterfeit evidence to procure false judgments of guilt against the innocent. So yes, when that sort of thing happens, and we pay for it with endless tax dollars, I'd say we've lost some rights.
Fourteenth Amendment Losses: Power to The Unhuman
The Fourteenth Amendment, that guarantees all "persons" the right to receive "due process of law" before being deprived of life, liberty or property, has been snuffed out for many unfortunate people. But flesh and blood people are barely persons to government officials and elected representatives, because flesh and blood people hardly contribute at all to political campaigns, and have no tasty consulting contracts and perks to hand out. Government officials today know that caring about people marks you as a fool, while having a soft spot for corporations will open doors to power. The Fourteenth Amendment gives a powerful, virtually eternal, and financially enormous identity to un-human corporations, that are encouraged to devour our environment in exchange for a trickle of jobs, and for whom all manner of excuses are made when they corrupt our government, export our jobs, steal our money, and use offshore shells to avoid paying taxes. By making the Fourteenth Amendment useful primarily to these unhumans, we have trampled on our very identity as citizens while making obeisance to the corporate masters.
Fifteenth Amendment Losses: Power to the Vote-Riggers!
Black people and other minorities have lost the right to vote, granted to them under the Fifteenth Amendment, and the Voting Rights Act, as laws interfering with voting have been adopted under the guise of "national security" and high-tech ID schemes. We have lost the power to control our nation through the ballot box, as two presidential elections have been decided under a shadow of controversy that causes many people to claim that Jeb Bush, Katharine Harris, and the Supreme Court chose Bush to rule the first time, and the second time, it was Harry Blackwell, the Secretary of State of Ohio, who cast the deciding vote. Schemes to make the vote more secure have only resulted in wasting lots of money on paperless systems that many states are choosing not to use after having blown all the federal money on the equivalent of electronic game machines that can be hacked, flipped, and anything but reliably tracked.
That the current administration fears voters more than terrorists is clear from their domestic agenda. While many have heard that Alberto Gonzales was run out of office for lying too many times about why he fired eight United States Attorneys in a political purge, few have understood why he fired them. He fired them because he wanted to install Federal prosecutors who would help the Republicans to steal the next election in their jurisdiction. How would they do that? By prosecuting Democratic candidates to defame them in the eyes of the voters, by using phony "voting fraud" prosecutions to keep easily intimidated voters from even trying to vote, and by never prosecuting Republican operatives for actual vote rigging, campaign finance violations, and the usual dirty tricks fomented by Karl Rove and his dirty-tricksters.
The Imperial Presidency: Power to the Powerful!
Since the president was twice elected without true popular support, he knows he owes his powerful position to his powerful friends. Thus, he ignores the voters and does what he is told, which is, right now, to veto anything Dick Cheney tells him to, and simply to bar the door against any impulse to alter the course of the ship of state, currently on course to spill many, many billions of dollars of stolen taxpayer loot on all the right sort of people. The president, comfortable with being out of the country pretty much full-time, now wanders the world flinging self-congratulatory rhetoric into the faces of world leaders who know he is a failed, pathetic ignoramus whose feeble-mindedness makes intelligent people want to retch. Congress cannot even find the "off switch" that would bring our rogue president to heel. He veils his ignoring act with the claim, often voiced by his dark alter ego, Dick Cheney, that when public opinion turns against one, that is a time to stick with principle. Change the spelling of the word to "P-R-I-N-C-I-P-A-L" and I would have to agree with that characterization. Most would agree having a president answerable, or at least heedful, of the people's voice, is a fairly hard core right. But we know that the president is answerable only to Dick Cheney, Karl Rove, and his mom, none of whom have the least concern for the health of our nation.
Our representatives, their ethics mined out by ceaseless lobbying efforts and floods of corporate money, fearful of the verbal scourges of right wing pundits, devoted themselves for years almost exclusively to displays of patriotism, gave a foolish "Commander in Chief" the power to launch a pre-emptive war based on concocted evidence to justify attacking an oil rich nation that had not engaged us in any hostilities. Then they sat silent while the Decider abrogated the Geneva Conventions with pro-torture policies supported by spurious legal justifications, and accelerated the delivery of torture subjects to foreign nations for "interrogation." They voted billions upon billions of dollars to continue the war even after the 2004 elections should have given them a mandate to end it.
Governmental Secrecy: Power to Those Who Need to Know!
The saddest part of the destruction of our hard core rights is that we don't even have the full tally of our losses. The truth is said to be the first casualty in war, and it certainly was with the war on terror. Secrecy protects corruption, and corruption has been the plan at every stage since the Bush opportunists began exploiting the nation's trauma and the world's sympathy in the way of 9/11. We have become utterly used to the classification of documents for reasons having no justification in national security, and do not expect administration officials to respond honestly to questions or produce documents to Congress. Government contracting, hidden under veils of wartime secrecy, conceal nothing but oceans of graft. In Iraq, Billions of dollars have simply gone missing, literally, carted away with forklifts in the Baghdad airport, where the US plan for controlling the Iraqis has all been implemented through bribery and threats.
The New Financial Order: Power to the Super-Rich!
In talking about Iraq, lots of people these days talk about "blood and treasure." Cut the Bogart language and let's be real. We have no treasure. We have lost control of our Treasury, with rampant looting by government contractors being the signature crime of opportunity of a two-term administration that has bathed in corruption. Now, as the Federal Reserve Bank takes over control of our economy, deciding in one big stroke after the next just how high we're going to charge up the credit cards, all financially minded people are watching in awe as our financial edifice is stripped, as the dollar plunges in value, and the price of oil flees in the opposite direction, as interest rates spiral toward zero for the rich and up and out of sight for the poor, whose payday loans make any payday in this economy a faraway day indeed. So if you're a pragmatic person, and you consider it a "hardcore right" to be able to eat dinner in your own kitchen, and not under a bridge, or in a car in the parking lot of a WalMart, then yeah, we lost a lot of those, too.