MOTHER'S DAY -- A NATIONAL DAY OF PROTEST, by Charles Carreon
05/11/08
Moms Are Hot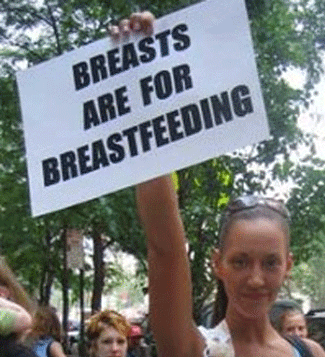 I just read that a recently conducted study measured the "attractiveness" of the voice of a sampling of undergraduate women during four times during their reproductive cycle, and found that their voices were most attractive during ovulation. Yes, when they were at risk of becoming Mothers. Oedipus was, of course, onto something. As was Sigmund Freud and Jim Morrison. Moms are hot!
You're probably all squirming in your chairs already, which just goes to show that the whole issue of Mother is filled with cross-currents of biological craziness and emotional dynamite. Which is as it should be, since the difference between having a mother and not having one is the difference between existing and not existing.
Moms Are Cosmic
Mother is the portal between nonexistence and life. Mother is the home where life can develop inside a tiny replica of the ocean, nourished by the food mother eats and the air she breathes, growing through all the evolutionary ages of our species' development, until a new human being is ready to breathe the air of Planet Earth. And then there's Birth.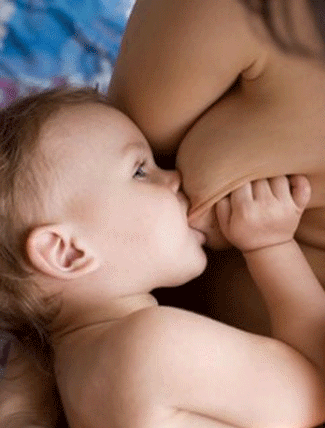 Driving back from Starbucks through the winding streets of our working class subdivision this morning, I saw a bumpersticker on a van that said "Born OK the First Time!" What a straightforward refutation of the doctrine of Original Sin! St. Ignatius Loyola would be dumbfounded at the utter audacity of such a declaration, and the Inquisition wouldn't even bother to torture someone so obviously born of the Evil One. The man-made religions have been in the business of condemning motherhood and slandering women for millennia, since that whole Garden of Eden myth got ported over from the Middle Eastern herders, through the Romans to Europe, and by the slaveholders and colonizers to the New World, where it spread like an infection of bad architecture all over the continent, causing cross-topped steeples to speckle the land.
Moms Are Slandered
If, after all, a Christian birth is just birth into a state of inherited guilt, that needs to be washed off with a "Baptism," then motherhood is actually a net negative. I've studied Eastern religions, from Tao to Vedanta to Buddhism, and I don't agree with the way Buddhism is usually taught, because it defines birth as a spiritual blunder, a screwup caused by failing to recognize our own own "Divine" identity. It might be an acceptable metaphor for some people, but to me, it seems like one more slander of Mom.
Small wonder, then, when we look at Mother's Day, we see a celebration of the conventional mother role, in which she serves 364 days a year to be honored like a beloved cow in its stall for the one remaining day. On that day, a good Mom will serve one more purpose, assuaging everyone's guilt over having failed to consider Mom's needs for much of the previous year, kindly forgiving all of her children and trying to enjoy a meal she did not cook. I am not saying that Mothers Day produces no genuine expressions of love – that's ridiculous – I'm just saying that there is a great deal more that we could do to help mothers.
Moms Get Little Help
Mothers, nature has ordained, will care for their offspring. But as is typical of nature, it often infects us with impulses that we cannot fulfill. The inability to fulfill our impulses is frustrating, causes unhappiness and pain. So mothers who cannot care for their children as well as they wish usually suffer even more than their deprived children. It takes so little to become a mother. Oftentimes just the voice that says "I'm ovulating" in some mysterious fashion, is all it takes to provoke a man to make his contribution. And today, many men provide little or nothing more.
As a result, statistically, being a mother in this country means being poor, and saddled with the responsibility to care for your children. Not to mention, continuing to be "sexy," which means spending more on clothes, makeup and body care than men. Heck, some women might think it prudent to set aside for a pair of new tits and some nips and tucks to rejuvenant their economic viability whenever the biological time bomb of sag and "cellulite" kicks in. And a young mother with nothing more than a high school education, in a society where she can collect tips for dancing without clothes in a local bar, may be inclined to think about that kind of career move.
We Need To Change The Agenda for Mothers
What sordid tales I bring to you! Hallmark Cards will never hire me to spin a ditty, for fear my greetings might rhyme with titty! Well, Lord have pity, I'll just have to post to my blog, because the truth ails me children, that it does. The low-down cotton-pickin' truth is Mothers don't get spit for being Mothers in this society. Here's a non-Hallmark list of questions to focus your attention on the problem:
Do Mothers get free pre-natal care? No.
Do Mothers get free medical care at birth? No.
Do Mothers get free child-care when they go to school or work? No.
Do Mothers get enough in food stamps to feed all their children? No.
Do Mothers get housing subsidies to house all their children? No.
A National Day of Protest
While I understand that our nations leads the world in hypocrisy, I think we're ready to take some steps in the opposite direction. I suggest that until we change the answers to those five questions to "YES," we should make Mother's Day a national day of protest. No greeting cards, no dinners out, just armies of mothers, out in the streets, demanding their rights. Hallmark and The Olive Garden would have their lobbyists working on it in a heartbeat.