DIGITAL ALIBI SPRINGS PAIR HELD SINCE MAY ON DEATH-PENALTY CHARGES, by Charles Carreon
11/19/08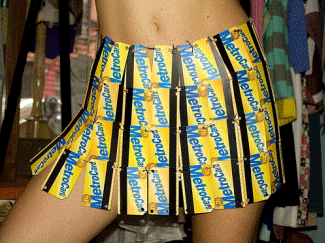 One day you're a free man, cashing your paycheck and going to see your girlfriend on the subway. The next day you're judicial roadkill, hauled in front of a Federal judge on death-penalty charges of killing a man you had no idea existed — a witness in a Federal drug trial. The prosecutors say you did it. The judge says he has probable cause to believe you did. Your brother has been dragged into this thing with you. Lucky thing you have your get out of jail card right in your wallet — a digital witness with no motive to lie — your New York City Metrocard. God bless public transportation — and a little surveillance video at the check-cashing facility where you traded in your check for a few dead Presidents.
For Jason Jones and his brother Corey, all of the above came true in a nightmare that began in May of 2008, when a still-unnamed Federal witness was gunned down. Amazingly, the prosecutors who agreed to grant Jason bail balked at granting it to his brother Corey, claiming their "eyewitness" had him cold, and he still had no alibi. Judge Marrero gave the ixnay to that argument, quoting Heraclitus in his written opinion: "The river now flowing by is not the same river that passed by yesterday."
Time enough tomorrow to worry about the dark side of this story — What incentives was this "eyewitness" given by prosecutors that caused him to identify the wrong men? Was the "eyewitness" the willing accomplice of the killers, or even the killer? Why did the prosecutors shield their unreliable witness by sticking with an obviously defective theory of the case? And most ominous of all — how long before criminals hire hackers to equip the real bad guys with false digital alibis, or corrupt the digital alibis of their chosen fall guys? In the world of crime and forgery, the more things change, the more they stay the same.
Anybody interested in a 24-hour digital tracking device that will establish your whereabouts in the unlikely event the law claims you were where you know you weren't? It could run on your cellphone. Of course, you could turn it off, if you needed to. But then, would that look bad? Sure as hell would, if you needed an alibi. Oh well, no plan is foolproof.