DR. RAY BROWN BIOGRAPHY, by Charles Carreon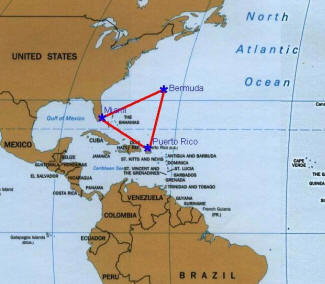 Dr. Ray Brown, who was familiar with the Berry Islands of the Bahamas, where he had previously searched for Spanish treasure galleons, returned there in 1970. He detailed his experience in an interview with the author Charles Berlitz.
When we returned to where we had been before, looking for the sunken galleons, a violent squall came up. We had to hang on to mangroves on the island, it was so violent. Six to eight foot waves broke over us and we lost most of our equipment. In the morning we saw that our compasses were spinning and our magnometers were not giving readings. We took off north- east from the island. It was murky but suddenly we could see outlines of buildings under the water. It seemed to be a large exposed area of an underwater city. We were five divers and we all jumped in and dove down, looking for anything we could find. As we swam on, the water became clear. I was close to the bottom at 135 feet and was trying to keep up with the diver ahead of me. I turned to look toward the sun through the murky water and saw a pyramid shape shinning like a mirror. Thirty-five to forty feet from the top was an opening. I was reluctant to go inside... but I swam anyway. The opening was like a shaft debouching into an inner room. I saw something shinning. It was a crystal, held by two metallic hands. I had on my gloves and I tried to loosen it. It became loose. As soon as I grabbed it I felt this was the time to get out and not come back.

I'm not the only person who has seen the ruins -- others have seen them from the air and say they are five miles wide and more than that in length.
Reports from the other divers who were with Dr. Brown at the time are unavailable since three of them have died or disappeared in the Bermuda Triangle while diving. Dr. Brown still has the crystal, which he sometimes shows to lecture audiences. Inside the round crystal can be seen a series of pyramidal forms. When one holds the crystal, a throbbing sensation is felt in the hand of the holder, whether by autosuggestion or some quality inherent in the object.
Dr. Brown did not express an opinion as to the identity of the place that he visited except to say that it was an underwater pyramid surrounded by ruined buildings. He believes that the pyramid and the other buildings extend farther down under the sea floor, with only the upper portions visible. Brown does not reveal the coordinates of the pyramid, which, if located near the Berry Islands, is definitely not one searched for by the Ari Marshal expedition.
During the mid-70's Dr. Brown practiced naturopathic medicine in a thriving office in Mesa, Arizona. His waiting room was full of people eager to receive his diagnosis and prescriptions for homeopathic medicines. Everyone had a miracle to tell. There were a couple in our family -- saving a newborn from death's door when hospital doctors had turned their hands up, and a remarkable permanent recovery from disabling pleurisy. Some of our friends had a little baby afflicted with seizures so serious he was medicated with phenobarbital around the clock. He was like a slug from the downers -- couldn't roll himself over. Dr. Brown got him off the phenobarbital, and put him on 1Million -X Homeopathic Belladonna. A few months later we got a photo in the mail from the happy parents -- the little guy was sitting up on the beach, looking at the camera and smiling. Dr. Brown's medicines were ones he personally made using special machines with ultrasound capabilities that he had designed himself. The result was, he explained, the creation of super-strength homeopathic compounds that had the vibrational imprint of the minerals and even the DNA of medicinal plants. He had an ebullient enthusiasm about his ability to cure disease, almost as if he thrived on seeing sick people, to see how many he could help as quickly as possible. And he charged next to nothing. Even the poor could pay for his medicines, and for some reason, there were a lot of us. But you can't do your job too well in the medicine business. We heard the AMA busted him and shortly thereafter he became very difficult to find. Now nobody can find him. If you're out there, Ray, drop us an email.