THE GREAT MCCLOUD WATER CAPER OF 2003, by Charles Carreon
October 17, 2005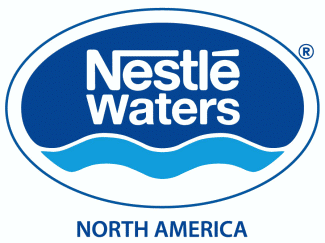 The Swiss Way: When Neutrality Works This Well, War Is Obsolete

Half A Billion Gallons of H2O Per Year Up For Grabs
The Nestle Waters North America website hasn't apparently been updated since 2003. That is probably why it says nothing about the subject of this article – Nestle's bald-faced attempt to circumvent the California Environmental Quality Act (CEQA) by ramming through a secret contract to buy 1600 acre-feet of water per year from a tiny community resource agency in Northern California – the McCloud Community Service District (MCSD). How much is an acre-foot? That's one acre, one foot deep, which is a lot of water – 325,851.427 gallons. Multiply that by 1,600 and you get 521,361,600. That's over a half-billion gallons of water each year. I bet even in McCloud a bottle of Calistoga will still cost two dollars. So, aside from the costs of pumping, bottling and transportation, Nestle, a Swiss corporation, will pull out a vast amount of nature's finest product, drawn from the watersheds and snowmelt of countless square miles, so they can sell it back to Americans. And you thought we were smart here in the USA.
The World's Largest Food Producer Is Thirsty
Nestle's website says it's the world's largest bottled water company, serving H20 under seventy-seven brands in a hundred and thirty countries world-wide. They're so proud of selling all this water, you'd think they'd invented the stuff. Or maybe it's just the money that makes them so comfy. Quoting from the company website:
"From 1998 to 2003, Nestlé Waters North America has seen its revenue increase from $1.2 billion to $2.6 billion, sustaining a volume share (all channels) of nearly 26.0 %. Nestlé Waters is, in turn, a division of Nestlé S.A., the largest food company in the world. Sales of total Nestlé S.A. increased one percent over the previous year to CHF 88 billion. Nestlé headquarters is located in Vevey, Switzerland."
The Swiss: Masters At Working All Sides Against The Middle
In summer 2002 I was in Vevey, one of the loveliest stops along our boat-trip around Lake Geneva, with a very splendid view of Mont Blanc. The Swiss have scenery to kill for. We also stopped at a dungeon on the lake that had been designed with Swiss efficiency – the icy winds off Lake Geneva served to torment with cold, and the uneven stone floors gave prisoners nowhere to rest or seek shelter. Upstairs from the dungeon, a court fit for dancing parties was devoted to displays of arms. Starting as the first European mercenaries, the Swiss were loyal so long as they were paid and not asked to fight other Swiss. They still bodyguard the Pope. They invented bank secrecy, laundered Nazi gold and immense amounts of money stolen by oligarchs from the coffers of the poorest nations. The Swiss have the largest standing army per capita in the world, and produce as hard goods some of the priciest – chemicals and drugs. The Swiss are a libertarian nation if you will, where it is explicitly not their business whether you are evading taxes in another country as long as you are paying them in Switzerland. And they don't make farmers bend over to please the tourists. One morning, we were wakened in our lovely little second floor hotel room with the lakefront view by an extremely aggressive bug-eyed crop-dusting helicopter buzzing the beachside vineyards hour after hour, spraying bio-cide. We repaired to Vevey for the day.
McCloud – Terra Incognita
Although I looked at Switzerland firsthand, I have never been to McCloud, and have driven past the McCloud exit on I-5 more times than I can count. My friend Rogelio, with whom I practiced Chinese martial arts in the late seventies, told me it had been nasty and brutish living as a short, Hispanic logger in McCloud. So I viewed McCloud, without ever seeing it, as a snowy sinkhole of poverty ensconced in useless mountain beauty. A place where pickup trucks rust next to unpainted buildings, and they probably still don't sell a lot of natural food in the stores. Perfect for Nestle to swallow whole without any hint of indigestion.
A Little Lawsuit In Shasta County
I had occasion to revisit my view of McCloud recently when I saw a young lady at the Bloomsbury coffee shop reading a big stack of typewritten papers that she was underlining in red. She said it was the record of a public meeting about a lawsuit down in McCloud where the people had to sue to get their water back from Nestle. The court order she showed me had been signed by Judge Roger Kosel of Siskiyou County Superior Court, and it did indeed invalidate a contract for the sale of water from the people of tiny McCloud to Nestle, the multibillion-Swiss-franc colossus. The text that got my attention was this:
"The agreement commits the McCloud Community Services District to an option contract with Nestle for the purchase of up to 1600 acre feet per year of District spring water for a period of 50 years with a guaranteed right to extend the term for an additional 50 years. This option is irrevocable for a period of 5 years on the District's part The potential environmental impacts to the water supply are foreseeable and obvious... The approval of the agreement amounts to the creation of an entitlement for Nestle and commits the District to a definite course of action."
The Superior Court concluded that because "the agreement creates an option for the purchase of … drinking water … potentially … out to 100 years … it is an abuse of discretion not to proceed with CEQA compliance prior to approval of the agreement." What is CEQA compliance? Just a matter of public involvement. As Judge Kosel ruled, "the purpose of CEQA is to … inform governmental decision-makers and the public about the potential, significant environmental effects of proposed activities." Therefore, it would seem obvious to all but Nestle and the MCSD, that "compliance should occur prior to the approval of the agreement." There was no environmental study, no public hearing until Nestle and the MCSD brought the matter up at a single public meeting, and of all the questions raised by the surprised public participants, none received adequate answers. Instead, the MCSD approved the contract despite having no access to legal counsel, scientific advice, or apparently anything but the pushy Nestle lawyers to advise them.
A Mighty Sweet Deal
Why was there such a hurry to rush this contract through? Well, for the same reason rape and pillage are always done in a hurry – once caught in the act, it is more difficult to complete it. According to the McCloud Watershed Council, that formed to overturn the sweetheart deal, and apparently convinced Judge Kosel of the truth of their contentions, the contract provides for:
• A 50-year term, renewable for another 50 years
• The right to take 1,250 gallons per minute of spring water
• The right to take qualified water on an interim basis from district's springs for bulk delivery to other bottling facilities located in Northern California
• The right to construct pipelines and a loading facility
• Use of an unknown quantity of well water for production purposes
• Exclusive rights to one of the Springs
• One hundred years of exclusivity, during which time no other beverage business of any type may exist in McCloud
• Use of an undisclosed, perhaps unlimited amount of ground water
• The right to take 1600 of acre feet of spring water annually
• The right, from time to time, to request purchase water in excess of the maximum take
• The right to transport bulk water from spring sources, other than the Springs, for bottling at the bottling facility (see contract details)
• The right to choose exclusive use of either Upper or Lower Elk Springs as an exclusive source for Spring Water
• The right to require the MCSD to dispose of process waste water
• The right to require the MCSD to design, construct and install one or more ground water production wells on the Bottling Facility site for Nestle's use as a supply for non-spring water purposes.
The benefits to Nestle in this agreement are outrageously imbalanced against the detriments to the community of McCloud. But we may also properly ask why McCloud should have control over so much water that they don't have any use for? If the MCSD can sell over half a billion gallons a year and not miss it, why not give McCloud other vast resource tracts to sell to the Swiss, or to the Saudis for that matter? Why not sell Lake Shasta to the Sultan of Brunei. He's really thirsty. He can ship the lake to his country in oil tankers and on the return trip, make payments in oil. The way the Swiss are pricing water, it's already twice as expensive as gas, so we should make bank!
Of course, the anti-American lawyers who get payment in Swiss francs (stronger than the dollar for three years running now) aren't going to give up. With the natives now rejecting the pittance in beads they were offered in exchange for this vast, unused natural resource, they will have to go the appellate courts to drag things out, cause more expense, and possible even reap a victory. CEQA is no doubt an endless problem for business interests, foreign and domestic. Perhaps the appellate judges will approve of circumventing its provisions. Perhaps an initiative can be floated to repeal it. Perhaps the endless flood of billions will bear Nestle along to success, and we will be free to buy back the resources we sell the Swiss at whatever price our poor, thirsty little mouths will compel us to pay.
Or maybe you have had enough. Maybe you thought Bolivia was the only country multinationals would roll over with their contracts and their big fat wallets. Maybe you want to help out the people of McCloud, and help pay for their one lawyer, Donald Mooney of Davis, California, to keep up the good fight. Maybe you want to vote with your pocketbook, by taking these Nestle water brands off your list forever:
Arrowhead
Calistoga
Deer Park
Great Bear
Ice Mountain
Ozarka
Poland Spring
Zephyr Hills
Maybe you don't want to keep quiet about it, and you'd like to send an email to the CEO at Nestle' Waters North America Inc. I thought you might, so here's his contact information.
Kim E. Jeffrey – President and CEO
777 W. Putnam Ave.
Greenwich, CT 06830-5091
Phone: 203-531-4100
Fax: 203-863-0297
email:
http://www.nestle-watersna.com/faq/submit.asp?id=1
Or email:
http://www.nestleusa.com/customerService/contact_us.asp