WORKIN' FOR THE CIA, by Charles Carreon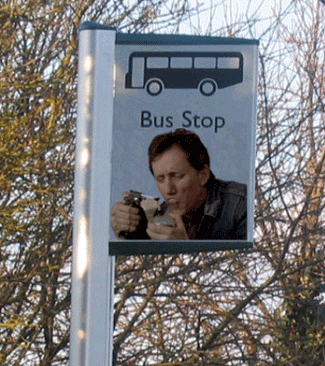 Well it's another perfect day
in the neighborhood
With perfect people everywhere
Painting picket fences
and makin' double lattes,
Workin' for the CIA.
There's not a whole lotta places a guy can go
To find employment and security.
The whole private sector is just a show,
A cover for the CIA.
We come in all shapes and sizes
Don't you know,
Mohamedan, Christian and Jew,
Buddhist and Taoist even some of us
Believe in Sai Baba, too
But under the skin
We're all blacker than sin
Workin' for the CIA.
Yeah the money's good here
And it spends real fine
Printed by the CIA,
And there's plenty of jobs
in interrogation
Workin' for the CIA,
Ya get to know your neighbors,
Ya get to know the truth
About a whole lot of things
We know about you,
Yeah there's a whole lotta perks
With a company spot,
Workin' for the CIA.
See that guy over there
In the cycle shop,
And that bum smokin' crack
at the old bus stop,
That postal employee
cleanin' out the box,
All workin' for the CIA.
It's just another perfect day
In the neighborhood,
Developed by the CIA.
And if you're not plugged in
It might not be so good,
I mean with the CIA.
So we'll be by again and see just what
you think,
And remember it's just CIA.
CIA.