CAN'T CHANGE THE CHANNEL, by Charles Carreon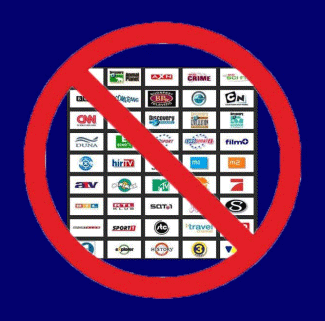 Well ya wake up in the mornin'
And ya got nothin' to do
There ain't no job to go to
And there's nothin' on the tube
But you can't change the channel
No matter how you try
Even though ya' got a hundred
They all repeat the Lie
Ya' got your blonde wearin' blue
And a guy talkin' red
Ya' got your weather and your sports
The rich and the dead
Ya' got your stocks goin' up
And your bonds goin' down
Ya' got your stars and the drugs
And your hip-hop clowns
And behind the screen ya' know
It's like the Truman Show
Some guy callin' the shots
But you will never know
Is this war for real?
Are those people really dead?
Do cops really do that?
Let's TIVO that again…
Well you can't change the channel
And you can't get a job
But you can vote with your remote
Part of the digital mob
Now politics is worthless,
It's all part of the game
If you haven't got a dollar
Nobody knows your name
Now Coke, Sprite and Pepsi
Are things I understand
They serve Kentucky Chicken
In the promised land
You don't want to change the channel
After all what would you do?
Without your guy talkin' red
And your chick wearin' blue
You'd be a rat without a maze
A cop without a gun
A politician with no bribe
And that would be no fun
Thank God we can't change the channel
No matter what we do
'Cause one's the perfect number
So who would count to two?
Ya' got your stocks goin' up
And your bonds goin' down
Ya' got your stars and the drugs
And your hip-hop clowns
And behind the screen ya' know
It's like the Truman Show
Some guy callin' the shots
But you will never know.