THE PENTAGON RECONSIDERS
by Charles Carreon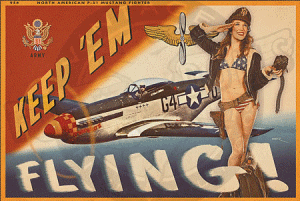 [I now look back fondly on the Reagan Era, remembering the playful character of Papa Ron. He was so fatherly, he could make sending welfare mothers out to work, leaving their kids at home to sell crack, sound like tough love. Actually, now that I think about it, there wasn't much crack then, but the CIA got busy and fixed that problem in a hurry. When I heard Reagan's rich, resonant voice booming through my cheap radio, I knew he was a President before Carter lost. And I knew I had damn well get on the right side of the fence, the educated, lawyerly side of the fence, because pickens were going to be mighty slim back on the old food stamp commune. So Reagan inspired me to be a lawyer, something I like to shove in every Republican's face. What do they call it, "the law of unintended consequences?" One more Democratic administration and I might've disappeared into the woods forever, now they can't get rid of me. Not to digress, however. There was a time when I thought badly of Ron, thinking that his humongous defense buildup would saddle us with enormous debt, and in conjunction with the S&L bailout, would leave the nation in hock for generations. That's when I penned this little humorous and nostalgic view of why all-out war and macho militarism just don't mix. As a final aside, I once believed that the word "Reagan," would someday assume the same importance as "Caesar," such that King Bush may someday crown himself Reagan The Second, but he's probably too stupid to do anything that artistic. -- CC 05/03]
Certainly we never thought the day would come when the bomb would be repudiated by the Pentagon generals themselves, and yet, reliable sources in Washington assure us that just such a development may be in the works. You may of course be sure that any such action, originating from the Citadel of Paranoia, would not be motivated by a desire to insure world peace or any other such sentimentalism. Around there, war is a pleasant business, and some of the high brass have begun to consider the drawbacks of an enterprise which might annihilate most of their clientele. A brief excerpt from a telephone conversation between G. Jim Hollowpoint and Lt. Col. Ed Witherfire may serve to illustrate the surprising dialogue which is beginning to animate that big five-angled building.
Lt. Col. Witherfire: Well, it looks as if we finally got an administration that'll hold hands with us in public. Too bad we lost the MX racetrack system out west, huh?
Gen. Hollowpoint: Maybe it's better this way. We've been tramping over the same ground so long with that damned MX anyway, it's an open secret it'll be obsolete before the overruns are tallied.
Lt. Col. W: Jim, you always were a killjoy -- I didn't even see you smile at the last budget meeting. What's bugging you these days?
Gen. H: If you want it straight I'll tell you. I'm sick of the whole ICBM system, the B-1 is boring, and I've had it with graphs, charts and computers. I didn't get into uniform to be a bookkeeper. This isn't even like war anymore!
Lt. Col. W: I see. Well how'd you start thinking like this?
Gen. H: I just got to thinking about what it'd be like if we go all-out with the Soviets. Damn, Ed, if we started at eight we'd be over by five, and after that what? Wheat thins and canned caviar for one to five years in an underground bunker. Not my idea of a soldier's life.
Lt. Col. W: You're being selfish? What about national security?
Gen. H: I tell you what, just between friends, let's cut the crap. If peace is our business then war is our life, because without war we're both useless as tits on a boar, and moreover the art of war is dying; battlefield experience is a thing of the past, and in fifteen years every general will be an armchair general. They'll replace us with a computer programmed to be aggressive and blow up the world at the stroke of twelve. Courage, strategy, risk, all gone. And where's the thrill?
Lt. Col W: So you want to go back to fighting on horseback?
Gen. H: Wrong. I just want to reintroduce the human element, the risk, the excitement that made me get into this damn business in the first place.
Lt. Col W: But Jim, the point of war is to win, not to have a good time. You know, "things got tough -- we got tougher." The H-bomb's the biggest bruiser on the block.
Gen. H: So what's to win, radioactive acreage in Siberia? That's not conquest, it's ridiculous!
Lt. Col W: OK, granted I accept your considerations, which I'm in sympathy with, but one question. What'll we do with all the hardware? Shall we use up some of it in a limited engagement somewhere, say in Europe?
Gen. H: Despite the pleasure it might give Secretary Haig, I would say no. I've just bought a small castle in Bavaria, and personal considerations aside, there's a PR problem, because once our citizens get a look at Paris after a two-hundred kiloton flash, they might not like what they see. The only way to keep their cooperation is to keep them in the dark, and once the cat's out of the bag, that's pretty hard to do.
Lt. Col W: Good point ...
Gen. H: Ed, your problem is tunnel vision. You're fixated on the idea of nuclear engagements, but there's no need for it. We've got laser tanks, supersonic warbirds, automatic and chemical weapons that do the old tricks in such fine style. But there they are, sitting on the shelf, because people are getting lazy, they just don't want to get out there and pull the trigger, do the work they're paid for. I don't think that's healthy.
Lt. Col W: I'm beginning to see your point. Perhaps we've gotten a little sentimental about the big blast.
Gen. H: Sentimental is right! It's certainly not logical. Just think, the way these peace movements are proliferating, if we sit on this thing much longer people are going to wise up, and then the game'll be over for you and me, my friend.
Lt. Col W: Well, it's certainly something to think about.
Gen H: Good. It can't hurt to stir up a little thought in that empty head of yours. And by the way, don't think I mean to say that nuclear technology is all bad. We just need more control --- particle beam weapons, say ... now then we could have a war. Tell your men, "Vaporize that," and it's done, "Raze that hill," and it's gone.
Lt. Col W: I can see you've done some original thinking.
Gen. H: Well, in an expanding field you've got to, and I tell you, these big bombs are not the way. After all, the point is to keep fighting, not to end it. If we wanted to do that we could go march in a peace parade.
Lt. Col W: You know, I think I begin to hear you! I've got an itch to fight that's about to kill me, but something keeps holding me back, and now I see what it is -- it's my conscience. I can't have my war, because it would be the last one, and that would deprive generations of soldiers still unborn of the right to taste the joy of combat. In fact, a world without people would be a world without war -- kinda makes me cold just to think about it.
Gen. H: You've got it. We have a duty to all humanity to preserve the sacred tradition of war. Nuclear war could endanger that mission.
Lt. Col W: You know, I think we've got some work to do. Let's get together at that place of yours in Bavaria and talk this through over a glass of Jack Daniels.
Gen. H: It's a date.
Lt. Col W: Good, I'll see when Emily's free next week and get back to you. Now, what were you saying about particle beam weapons ...
(March,1982, Issue 38, "More Than Food," Ashland, Oregon)