Trash, by Charles Carreon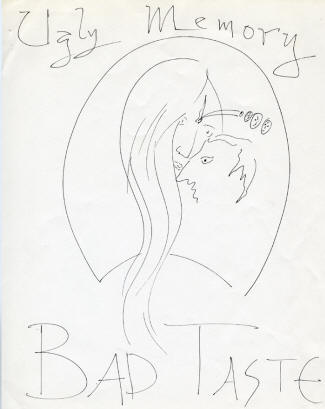 Follow her down the streets,
down the dingy sidewalks,
in her ashen footsteps -- Trash. 
She's strung out on him,
and he's nowhere to be found,
and I'm hung up on her,
just hanging around,
so we're both Trash. 
But she's the Queen of the Night
in my twisted sight,
and down the sooty streets
I follow, hypnotized,
until she wearies and her weary
steps lead up the shabby stairs to a
room with a TV desert view. 
Frizzed hair, once blonde, is now a cinder,
soft skin, once clear as diamond's
turning back to coal; all this
I see as I argue with her, at
the bus stop, by the change machine,
in the pool hall where she's looking
for her thing. 
Trash, she's turned to trash,
my emanation, on probation,
turning back toward gates of
darkness once again; they
hypnotize her, draw her back
to worthless contemplations leading in. 
This is priceless degradation, but I'm
leaving now; you won't turn to
say goodbye, just sitting on the
couch with listless eyes; you'd do
anything I'd ask you to, you're
so demoralized. 
I close the door and walk back
down the stairs, while television
voices echo in the air.
Goodbye, beloved Trash,
Your soul all turned to ash --
The television images of glamour
that once danced in your hair
Are permanently gone.