Scotts and National Wildlife Federation: Toxic Partners?
BY VINCENT VIZACHERO
© 2012, Vincent Vizachero.
NOTICE: THIS WORK MAY BE PROTECTED BY COPYRIGHT
YOU ARE REQUIRED TO READ

THE COPYRIGHT NOTICE AT THIS LINK

BEFORE YOU READ THE FOLLOWING WORK, THAT IS AVAILABLE SOLELY FOR PRIVATE STUDY, SCHOLARSHIP OR RESEARCH PURSUANT TO 17 U.S.C. SECTION 107 AND 108. IN THE EVENT THAT THE LIBRARY DETERMINES THAT UNLAWFUL COPYING OF THIS WORK HAS OCCURRED, THE LIBRARY HAS THE RIGHT TO BLOCK THE I.P. ADDRESS AT WHICH THE UNLAWFUL COPYING APPEARED TO HAVE OCCURRED. THANK YOU FOR RESPECTING THE RIGHTS OF COPYRIGHT OWNERS.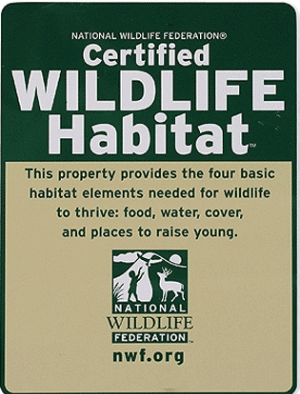 For the past few days, the National Wildlife Federation -– who describe themselves as working "to inspire Americans to protect wildlife for our children's future" -– has been weathering a firestorm of criticism for their decision to partner with Scotts Miracle-Gro -– who describe themselves as "the world's largest marketer of branded consumer lawn and garden products." This might seem like a natural fit, until you realize that
a significant portion of those branded consumer lawn and garden products are toxic environmental pollutants.
The partnership is undoubtedly a good one for Scotts: it allows them to greenwash their business is a way that no other single deal could have done. Scotts' consumer sales in the U.S. were down 7% in 2011 compared to 2010, due in part to poor weather and higher commodity costs, but also due in part to shifts in consumer demand. As a result, they plan on increasing their marketing expenditure in 2012 by up to $40 million and we can assume that at least some of that increase will be associated with their new partnership with the National Wildlife Federation. The NWF logo on bags of Scotts birdseed and organic fertilizer will undoubtedly help Scotts sell more product in this new environment of sustainability.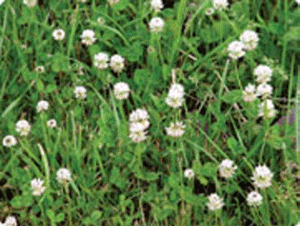 Kill Clover in the Lawn. That's the message from Scotts: "If you see little white flowers in your yard with bees active around them, chances are you have clover. Most lawns do. There are many kinds of this low–growing perennial weed that set up shop in yards across the country. The most common is white clover. Here's how you can control it."
But how about the NWF and –- more importantly –- wildlife? Is the Scotts Miracle-Gro partnership a fundamentally bad idea, or a good one?
The NWF argues that they "saw a great opportunity in reaching past our usual audience to Scotts' 30 million customers", whereas some NWF supporters are accusing the non-profit of selling out to the proverbial devil.
Oil in Their Blood

In 1962, when Prince Bernhard of the Netherlands took office as President of WWF International, he brought an old friend on board as a major sponsor: John H. Loudon, General Director of petrochemicals giant Royal Dutch Shell. That was a bonanza for the WWF, but was also the source of much friction with other nature conservancy organizations -- at the time, Shell was generating its biggest profits with patents on pesticides based on chlorinated hydrocarbons. [14]

In that same year of 1962 several scientific journals revealed that these very pesticides were extremely hazardous for wild animals. There had been repeated mass die-offs of birds that had pecked at grain and seeds treated with Shell products. Instead of a serious self-critical response to the findings, the company responded with a salvo of counter-studies from subservient scientists.

In its effort to fend off the unpleasant truth Shell could rely completely on the help of the WWF. Prince Bernhard himself distributed an argument paper from Shell boss John H. Loudon to the WWF Board of Trustees. In his paper, Loudon asked the WWF to refrain from expressing criticism about the hazardous substances. He emphasized the "humanitarian usefulness" of the pesticides, which lay in their ability to prevent famine in the world. [15]

Sir Peter Scott, the renowned British bird lover, was the only one at the meeting of WWF leadership elite to raise a voice of dissent against the audacious argumentation advanced by Shell. Sir Peter said that, in truth, "greed" and the "total disregard of the natural environment" posed the largest threat to life on earth. But he, too, failed in the end to insist on a public condemnation of WWF sponsor Shell. It was agreed that a decision on the matter be postponed -- in fact, the WWF remained silent on the subject in the years that followed. The silence lasted until the mid-1970s, when the subject of CHC pesticides conveniently took care of itself: they were finally banned in the USA and most other countries on earth.

Over the years there were repeated debates in the WWF Executive Committee about whether they should be accepting financial contributions from "irresponsible" businesses. After protracted consideration, in the early 1980s the committee finally arrived at the definitive decision: better not to be so strict. It was "difficult to impossible" to make a moral judgment about a company. According to the minutes of an Executive Committee meeting, one member even quoted the Church as a precedent: "It was observed that no church refused donations from sinners." [16]

Three years after the pesticide scandal the relationship with the oil multinational had grown even closer. In 1966 John H. Loudon, by that time no longer General Director of Shell but Chairman of its Supervisory Board, became a member of the Executive Committee of WWF International, on the recommendation of Prince Bernhard. The oil industry could now have an even more direct influence on the environmental strategy of the biggest nature conservancy organization on Earth. That would payoff just a year later.

On March 18th, 1967 the oil tanker Torrey Canyon ran aground on a reef in the English Channel. The supertanker, which was chartered by British Petroleum (BP), broke apart; 200 kilometers of British and French coastal areas were contaminated by a massive oil spill -- the first in post-war history. 15,000 seabirds died an agonizing death, and the oil industry came under massive public fire. The WWF alone showed polite restraint. The International Executive Committee decided not to join other environmental groups in their condemnation of BP and others "as this might compromise further fund-raising efforts and approaches to certain industries, particularly in the United States."' [17] The WWF top brass made only one concession, allowing the British section to launch a "seabird appeal", which went on to raise 5,000 pounds sterling. The money was used to support the de-oiling and resettlement of the birds. The WWF contented itself with cleaning up the mess made by its industrial partner. A business model with a future?

--

Panda Leaks: The Dark Side of the WWF, by Wilfried Huismann
The Scotts brand that is, more than any other, a lightning rod for criticism is RoundUp. RoundUp is a broad-spectrum herbicide owned by Monsanto (Scotts is the exclusive U.S. marketer) which is a double-whammy for Scotts: not only is RoundUp a dastardly poison on its own merits, but it also ties Scotts to Monsanto which is a global purveyor of genetically modified organisms (GMOs).
The folks at the NWF clearly anticipated some backlash from members against their partnership with Scott but underestimated the severity of the backlash that flows from this guilt-by-association with Monsanto. Associating the NWF brand with RoundUp is likely to be a toxic career move for National Wildlife Federation executives.
But I think there is a more fundamental problem with the partnership, which is that Scotts Miracle-Gro's revenues depend almost entirely on selling consumers products to kill wildlife and destroy wildlife habitat.
Some products, such as insecticides and herbicides, require no complex calculation: their sole function is to kill wildlife.

Scott's view of an ideal environment: turf grass monoculture.
Other products, like lawn fertilizers, depend on selling Americans on the concept of great lawns. While it might appear that converting those fertilizers from petroleum-based synthetic chemicals to organic ones is a step in the right direction (and, technically, I suppose it is)
the truth is lawns are anathema to wildlife. Lawns are a wasteland when it comes to wildlife, even organically maintained lawns.
And, in the biggest irony of this story, no one knows that better than NWF supporters who have converted their own lawns to Certified Wildlife Habitats.
Even Scotts' much-touted lines of designer bird seed are not so much a component of wildlife habitat as a substitute for it. If Americans stopped supporting their vast under-utilized lawns and planted native habitat gardens instead, we wouldn't need vitamin-supplemented bird seed for our songbirds. In the bird food market, Scotts Miracle-Gro is playing the role of an arsonist, who burns down my house and then kindly offers to rent me a tent. NWF members can see through the charade, apparently, but the NWF itself cannot.
Executives at the National Wildlife Federation also seem to think they can "work from within" Scotts to make their products more environmentally sound. I doubt it, and not only because the NWF has been down this road before (when the NWF partnered with BP/Amoco). Scotts already knows that it makes a lot more revenue from 1,000 square feet of lawn than it can ever make off of 1,000 square feet of Certified Wildlife Habitat. And Scotts should get no credit for reducing phosphorous in their fertilizers, or for reducing the amount of peat in their potting mix, when those reductions are government mandates that Scotts fought to begin with.
Finally, I'll come back to RoundUp. Anyone who thinks that Scotts is preparing to make a significant shift towards a wildlife-friendly business model should
read their 2011 annual report. The section on "Risk Factors" is especially helpful for framing the things that Scotts sees as dangers to their profits (e.g. "Compliance with environmental and other public health regulations")
. And the details of their marketing agreement with Monsanto is here:
If Monsanto were to terminate the Marketing Agreement for consumer Roundup® products, we would lose a substantial source of future earnings and overhead expense absorption.

If we were to commit a serious default under the Marketing Agreement with Monsanto for consumer Roundup® products, Monsanto may have the right to terminate the Marketing Agreement. If Monsanto were to terminate the Marketing Agreement for cause, we would not be entitled to any termination fee. Monsanto may also be able to terminate the Marketing Agreement within a given region, including North America, without paying us a termination fee if unit volume sales to consumers in that region decline: (i) over a cumulative three fiscal-year period; or (ii) by more than 5% for each of two consecutive years. If the Marketing Agreement was terminated for any reason, we would also lose all, or a substantial portion, of the significant source of earnings and overhead expense absorption the Marketing Agreement provides.