Lex Hixon
by Wikipedia
Accessed: 7/25/19
NOTICE: THIS WORK MAY BE PROTECTED BY COPYRIGHT
YOU ARE REQUIRED TO READ

THE COPYRIGHT NOTICE AT THIS LINK

BEFORE YOU READ THE FOLLOWING WORK, THAT IS AVAILABLE SOLELY FOR PRIVATE STUDY, SCHOLARSHIP OR RESEARCH PURSUANT TO 17 U.S.C. SECTION 107 AND 108. IN THE EVENT THAT THE LIBRARY DETERMINES THAT UNLAWFUL COPYING OF THIS WORK HAS OCCURRED, THE LIBRARY HAS THE RIGHT TO BLOCK THE I.P. ADDRESS AT WHICH THE UNLAWFUL COPYING APPEARED TO HAVE OCCURRED. THANK YOU FOR RESPECTING THE RIGHTS OF COPYRIGHT OWNERS.
Suzuki Roshi had been quite ill and jaundiced that fall, but the cause, of his symptoms had not been diagnosed. Rinpoche always wanted to have news of what was happening with Roshi. One of Rinpoche's close students at this time, Bob Halpern, had been a student at San Francisco Zen Center for a long time before he joined us in Boulder. Bob went with Rinpoche on the trip to Canada, and Fran and Kesang also traveled with him. The night that Kalu Rinpoche visited, after he left, Kesang came to Rinpoche with the news that Roshi had been diagnosed with liver cancer, which was a terminal condition.

Before she finished telling him the news, he started weeping. Later, Bob told me that Rinpoche was screaming in agony, as though he were in the midst of death throes. Bob said that his tears actually turned red with blood, which fell on Beverly's snow-white carpet. After a long time, when he finally stopped, he said to Bob, "Go out first thing in the morning. I'll be there in a few days." He had his last visit with Roshi at San Francisco Zen Center a short time before Roshi's death; Rinpoche returned there for Roshi's funeral in December. During the ceremony, he went up to offer a khata, a Tibetan ceremonial white scarf. With one hand, he unfurled the scarf and it hung in the air and then draped perfectly, beautifully, over the casket at the same time that he uttered a piercing cry. After the funeral, he was asked to give a talk to everyone assembled at the Zen center, and during his remarks, he broke down in tears. Some people said that it helped them to recognize and express their own grief.

Rinpoche was so moved by Roshi's life and example and so saddened by his death. I believe that it spurred him on to implement the plans that they had made. He pushed forward the Maitri Project, which involved starting a therapeutic community for people with mental problems. Maitri means "loving kindness" in Sanskrit.

The Maitri facility opened in Elizabethtown, New York, in the fall of I973, and moved to land in Wingdale, New York, donated by Lex and Sheila Hixon in early 1974. The Naropa Institute, based on another of their joint inspirations, was inaugurated in the summer of 1974.

-- Dragon Thunder: My Life with Chogyam Trungpa, by Diana J. Mukpo with Carolyn Rose Gimian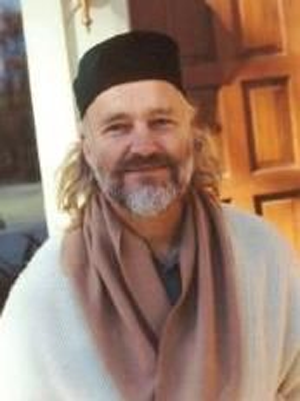 Lex Hixon
Born December 25, 1941
Pasadena, California
Died November 1, 1995
Riverdale, New York
Cause of death Cancer
Era 20th-century philosophy
Lex Hixon (1941–1995) (born Alexander Paul Hixon Junior, also known as Nur al-Anwar al-Jerrahi in the Sufi community)
was an American Sufi author, poet, and spiritual teacher. He practiced and held membership in several of the world's major great religious traditions,
and documented his spiritual explorations in nine books and many articles and teachings given to various groups.
His passionate conviction that all of the great religions are true was sparked by his study of the life and teachings of Sri Ramakrishna, and he made his life a witness to this belief by fully immersing himself in multiple religious practices and studies, not as a research project but as an act of faith.
Life and education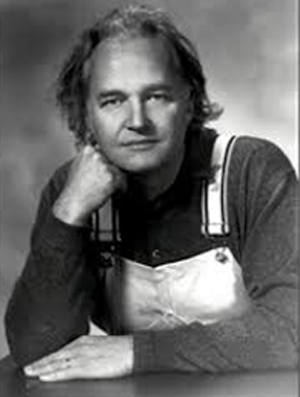 Hixon was born on December 25, 1941 in Pasadena, California, one of three sons of Alexander and Adelaide Hixon. He married his second wife, Sheila, in 1965; they had two daughters and one son: Shanti, India, and Dylan. Hixon also had a daughter, Alexandra, from a previous marriage with Margaret Taylor.
He graduated from Yale University in 1963, where he majored in philosophy, and received a PhD in comparative religion from Columbia University in 1976. His doctoral thesis was on the Gaudapada Karika, a Sanskrit scripture of the very early Advaita Vedanta school of Hindu philosophy, bringing out Buddhist influences
.
Early spiritual training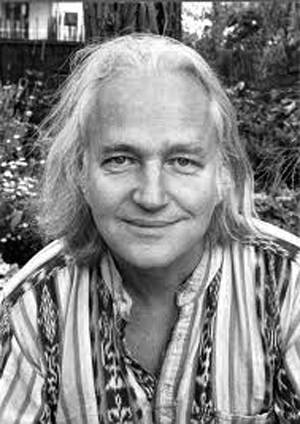 Hixon first studied prayer and meditation at the age of nineteen with Vine Deloria, Senior, a Lakota Sioux elder and Episcopal priest in Pierre, South Dakota.
In 1966 he began his discipleship with Swami Nikhilananda of the Ramakrishna Mission, who headed the Ramakrishna-Vivekananda Center of New York. The study with Swami Nikhilananda formed the basis for all of his latter spiritual quest. He simultaneously remained involved in various religions, or as he called them, "parallel sacred worlds". His experience of being "orthodox in five different spiritual traditions" produced a unique philosophy, a "theory of relativity for religions"
. He touched thousands of lives with his warm, joyful manner of teaching, celebrating, and encouraging spiritual seekers of all kinds.
Radio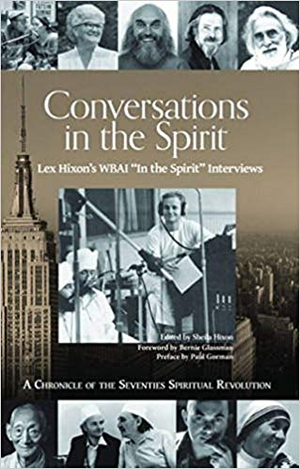 From 1971 to 1984 Lex Hixon hosted in New York City a weekly 2-hour interview show "In The Spirit". On this long running program on listener-supported WBAI radio, he interviewed hundreds of spiritual leaders and teachers from different traditions, including: Buddhism — the Dalai Lama, the 16th Karmapa, Kalu Rinpoche, Lama Ole Nydahl, Zen teacher Maezumi Roshi and Sensei Bernie Glassman; Ch'an Master, Ven. Sheng Yen; Christianity — Brother David Steindl-Rast, Father Thomas Keating, Mother Theresa of Calcutta; Hinduism —Hilda Charlton, J. Krishnamurti, Swami Satchidananda, Swami Muktananda; Islam — Sheikh Muzaffer Ozak, Pir Vilayat Inayat Khan, Bawa Muhaiyaddeen; Judaism — Rabbi Shlomo Carlebach, Rabbi Gedaliah Kenig, Rabbi Dovid Din, and Rabbi Meyer Fund.
Islam and Sufism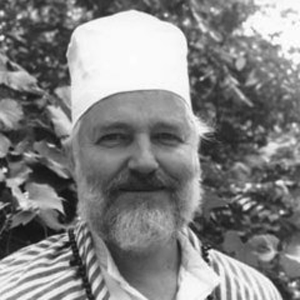 Hixon became known as Nur al-Anwar al-Jerrahi, and became a teacher in a traditional Sufi lineage, the Jerrahi Order of Dervishes.[1] He co-founded with Fariha al Jerrahi the Nur Ashki Jerrahi Sufi Order in the United States, named for his teacher Sheikh Muzaffer Ozak (Ashki).[2]
Christianity
Hixon and his wife Sheila entered the Eastern Orthodox Church, through the inspiration of Father Alexander Schmemann, and studied at St. Vladimir's Seminary in Crestwood, New York, for three years. He traveled to Mount Athos.
Buddhism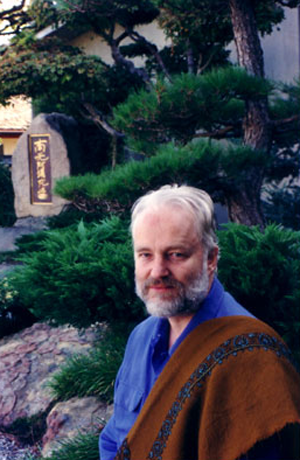 They received guidance in meditation from Venerable Lama Domo Geshe Rimpoche.
Hixon studied Zen koans with Tetsugen Bernard Glassman, and Glassman posthumously ordained him as a Zen sensei.
Hinduism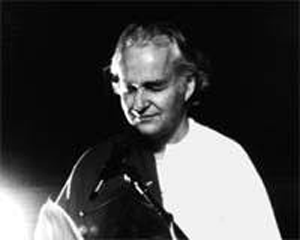 He also studied meditation with Swamis Prabhavananda and Aseshananda
Arts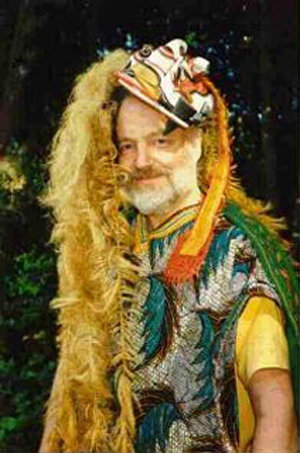 Hixon studied flamenco guitar with Carlos Montoya, and studied classical Indian music with Vasant Rai, the sarod master.
Books
Lex Hixon's literary works came about from direct experience in the field of spirituality combined with intellectual refinement and human sensitivity. Being intensely involved in both the cultures and religions of the world,
his was a view of universal acceptance honed by discrimination and dedicated to harmony based on unity.
• Coming Home: The Experience of Enlightenment in Sacred Traditions, 1978, 1989, 1995. ISBN 0-943914-74-4
• The Heart of the Qur'an: An Introduction to Islamic Spirituality, 1988, 2003. ISBN 0-8356-0822-0
• Recolección de la Miel (Gathering Honey), 1989. ISBN
• Great Swan: Meetings with Ramakrishna, 1992, 2002. ISBN 81-208-1297-2
• Atom from the Sun of Knowledge, 1993. ISBN 978-1-879708-05-1
• Illahis of Shaykh Nur al-Jerrahi, 1993. ISBN
• Mother of the Buddhas: Meditation on the Prajnaparamita Sutra, 1993. ISBN 0-8356-0689-9
• Mother of the Universe: Visions of the Goddess and Tantric Hymns of Enlightenment, 1994. ISBN 0-8356-0702-X
• Living Buddha Zen, 1995. ISBN 0-943914-75-2
• Sufi Meditation, 1997. ISBN 1-879708-10-8
• 101 Diamonds: From the Oral Tradition of the Glorious Messenger Muhammad (translator, with Fariha al-Jerrahi), 2001. ISBN 1-879708-17-5
Death
Hixon died at his home in Riverdale, New York, on November 1, 1995, age 53. He had cancer.
References
1. Corbett, Rosemary R. (2016). Making Moderate Islam: Sufism, Service, and the "Ground Zero Mosque" Controversy. Stanford University Press.
2. Sufi Review (Pir Publications, Spring 1997), p. 5–8
Sources
• New York Times obituary, November 9, 1995
• Yoga Journal Interview, Jan/Feb 1991
• Zen Peacemakers website
• Coming Home, 1989 & 1995 (2nd & 3rd Editions) biographical note (note differs in each edition).
• Free Spirit Journal, April & May 1996: Article by Cassia Berman. (reproduced online here)
External links
• Nurashkijerrahi.org
• LexScape:A cyberspace memorial to Lex Hixon
• Interviewed on public radio's Kindred Spirits