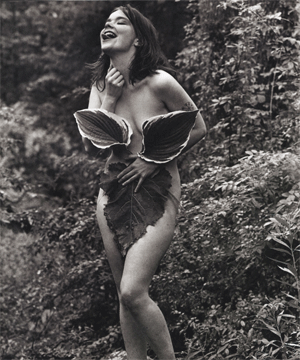 Bjork (Laura Levine, 1991)
Levine shot Bjork -- then the Sugardubes' lead singer -- when the band was recording Stick Around for Joy near Woodstock, New York. "Like a slvan sprite," Levine said, the uninhibited Icelandic chanteuse "immediately began peeling off her clothes in the summer drizzle."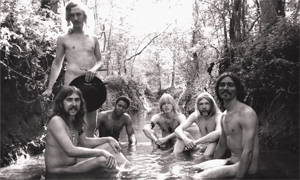 The Allman Brothers Band (Stephen Paley, 1969)
From the photo session for the cover of their debut, this outtake of (from left) Berry Oakley, Butch Trucks, Jai Johanny Johanson, Gregg Allman, Duane Allman and Dickie Betts was taken near the band's hometown, Macon, Georgia. (Michael Ochs Archives)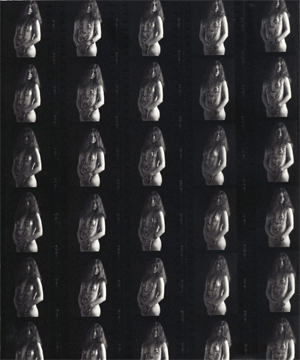 Janis Joplin (Bob Seidemann, circa 1966)
Still the lead singer for Big Brother and the Holding Company, Joplin, with her characteristic bravado masking her natural shyness and insecurity, insisted, "Take my picture naked, Seidemann, you motherfucker." One of the frames later became a poster about which Joplin raved in a letter to her family, "I'm the first hippie pinup girl. What a kick!"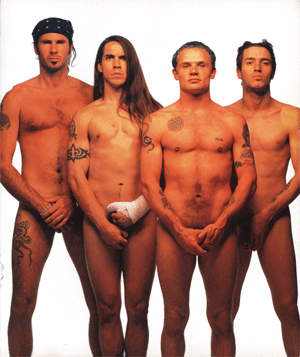 Red Hot Chili Peppers (Mark Seliger, 1992)
This portrait was originally intended for the cover of Rolling Stone. As the issue was going to press, guitarist John Frusciante (far-right) quit the band. So, using a digital process, he was removed (as was some stray pubic hair) from the picture. With Frusciante are (from left) drummer Chad Smith, vocalist Anthony Kiedis and bassist Flea (ne Michael Balzary).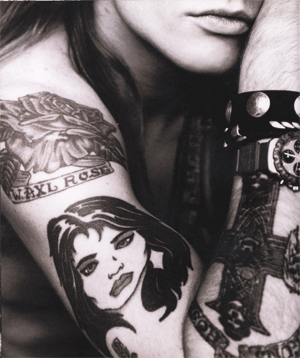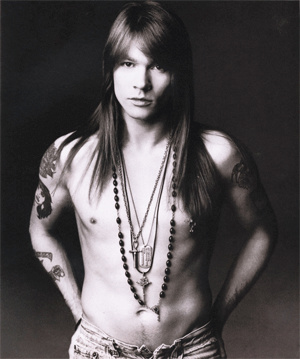 Axl Rose (Herb Ritts, 1991)
New York City: For the cover of Rolling Stone, at the time of the concurrent release of Guns n' Roses' two Use Your Illusion albums, Ritts photographed the band's twenty-nine-year-old front man in the early morning hours. Though he had anticipated a brief shoot, Ritts said, "Axl kept changing clothes on the set. You just could not resist, you know. His lips and his form, and the fact that he had those symbolic tattooes. It was pretty amazing."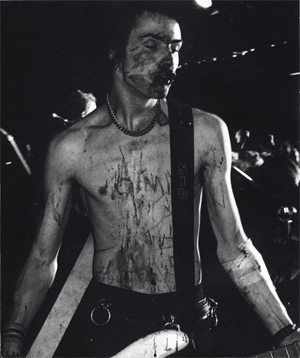 Sid Vicious (Bob Gruen, 1978)
On their very brief tour of the United States, the Sex Pistols were magnets for abuse. At this show in Dallas, Texas, a female fan gestured to Vicious to lean down for a kiss -- and then punched him in the nose, causing it to bleed profusely. Reveling in the gore, Vicious spit blood on her. Then he smashed a beer bottle on his amp, using the shards to slash his chest, tearing open a previous (self-inflicted) arm wound. Vicious later reunited with his attacker in a San Francisco love nest where he OD'd and almost died. (Star File)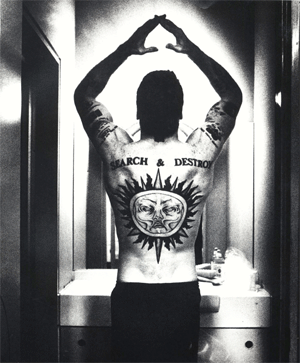 Henry Rollins (Julian Broad, 1994)
Tokyo: Broad caught the thirty-three-year-old singer and spoken-word performance artist as he prepared for a Japanese concert. Rollins, the ex-lead vocalist of Los Angeles-based hardcore band Black Flag, "goes through this yoga-est routine," said the photographer. "Then off he goes."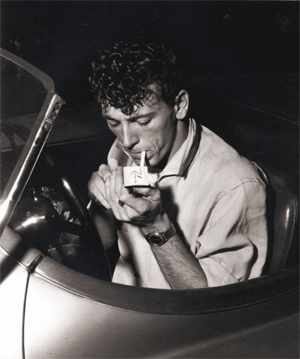 Gene Vincent (Photographer unknown, circa 1957)
Virginia-born Eugene Vincent Craddock Transformed himself into rockabilly cat Gene Vincent after leaving the Navy in 1955. His signature song, "Be-Bop-A-Lula," hit the Top Ten the next year. Touring England with fellow rocker Eddie Cochran in 1960, Vincent was severely injured in a car crash that killed Cochran. Vincent recovered, but his career never regained momentum. (Michael Ochs Archives)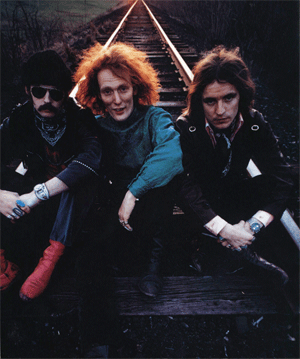 Cream (Art Kane, 1967)
Philadelphia: Kane squired the members of Cream -- guitarist Eric Clapton, drummer Ginger Baker and bassist Jack Bruce -- to the railroad tracks because he wanted to depict the "hard-travelin' blues underpinnings" of the band's sound. Due to friction among the members, the trio broke up, giving a farewell concert on November 26, 1968, at London's Royal Albert Hall.