Sex in Silicon Valley: Ellen Pao & the Kleiner Perkins Scandal
by Vixely
JUNE 14, 2012
NOTICE: THIS WORK MAY BE PROTECTED BY COPYRIGHT
YOU ARE REQUIRED TO READ

THE COPYRIGHT NOTICE AT THIS LINK

BEFORE YOU READ THE FOLLOWING WORK, THAT IS AVAILABLE SOLELY FOR PRIVATE STUDY, SCHOLARSHIP OR RESEARCH PURSUANT TO 17 U.S.C. SECTION 107 AND 108. IN THE EVENT THAT THE LIBRARY DETERMINES THAT UNLAWFUL COPYING OF THIS WORK HAS OCCURRED, THE LIBRARY HAS THE RIGHT TO BLOCK THE I.P. ADDRESS AT WHICH THE UNLAWFUL COPYING APPEARED TO HAVE OCCURRED. THANK YOU FOR RESPECTING THE RIGHTS OF COPYRIGHT OWNERS.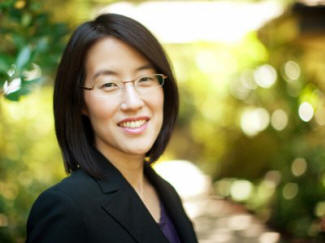 Ellen Pao
Yesterday, Kleiner Perkins Caulfield & Byers, the prominent Silicon Valley venture capital firm, filed its official legal response to the sex discrimination charges made last month by partner Ellen Pao, vigorously denying all claims. Pao's sexual discrimination allegations primarily focus on her exclusion from business opportunities based on non-performance related issues.
The lawsuit has revealed a side to the outside world of the very unique social dynamics at play in the male dominated Silicon Valley, where resentment, risk-mitigation, denial and insecurities lie carefully at balance in one of the most discreet places in the world.
There is no question that men dominate the power in the Valley, creating a tightly-knit and closely-guarded community of deep-pocketed investors and visionary entrepreneurs where billions of dollars rest in the hands of few. The individuals that run this world are, by and large, extremely well-educated and hard-working, including engineers, scientists, and all other geeks at heart.
Ellen Pao is the quintessential reflection of how the values of conservative respect, self-restraint and denial manifest as Ellen still remains working at Kleiner Perkins as the scandolous details of her public lawsuit unfold revealing accusations of her collegues. The founder of the firm, John Doerr, publicly denies and refutes her statements, and to date Pao has not quit (nor does she plan to).
Regardless of the outcome, Ellen Pao is bold for confronting one of the most powerful firms in this country. The public filing of the case, the firms handling of it and the Valley's reaction to it demonstrates that an ostensibly exclusionary culture will face tough questions if it continues to defend (or quietly deny) its actions, particularly when there is so much money and power on the line.
THE SITUATION
On May 10, 2012, Ellen Pao filed a lawsuit against Kleiner claiming she faced sexual harassment and discrimination there over a six-year period. Pao contends that beginning in 2006, she was sexually harassed by Ajit Nazre, an investment partner who left the firm last year. When she complained to senior partners and others at the firm, the suit says, they retaliated against her, limiting her career advancement and income. On June 13, 2012, Kleiner Perkins released a statement (the final day the firm could do so) denying all claims made by Pao. Pao remains employed by the firm.
THE ALLEGATIONS
Ms. Pao's suit says Kleiner Perkins investment partner Ajit Nazre began making unwanted sexual advances toward her in 2006, and that when she rebuffed him, he "engaged in offensive, obstructionist and difficult behavior" toward her. It says Ms. Pao "succumbed to Mr. Nazre's insistence on sexual relations on two or three occasions," but informed him in October 2006 that she did not want a personal relationship with him.
Pao's suit contends that although she discussed Nazre's behavior with Kleiner Perkins's human resources staff and senior partners — including John Doerr, Ray Lane and Ted Schlein — they did not follow up on her complaints. Instead, it says, the firm punished her for speaking out by removing her from the board of a start-up, asking her to transfer to the firm's offices in China and giving her less of the firm's profits. Pao's suit also contends that Randy Komisar, another investment partner with the firm, also made unwanted sexual advances toward her.
More broadly, her suit claims that there was a pattern of sexual harassment at the firm, citing at least one other investment partner and three administrative assistants, all women, complained about Mr. Nazre's behavior. That prompted an independent investigation, and Nazre left the firm, though Kleiner declined to say whether the two were related. The suit says that
on several occasions the firm's partners held events for other partners and entrepreneurs that purposely excluded women, including one dinner organized by another partner, Chi-Hua Chien. In response to a complaint about the dinner, the suit says, Mr. Chien said women were not invited because they would "kill the buzz."
Ms. Pao's digital investments with the firm include Flipboard and Jive Software, a business software maker that went public last December. Her suit says that she led Kleiner's investment in a start-up called RPX, but that Kleiner gave its seat on the company's board to Mr. Komisar, not Ms. Pao, in retaliation for her harassment claims.
THE TIMELINE
2006
• The start of Ellen Pao's alleged 6 year sexual harrassment by by Ajit Nazre, an investment partner at the firm
• Nazre starts to make unwanted sexual advances towards Pao.
• Pao rejects Nazre's advances resulting in him engaging in, what she describes as, "offensive, obstructionist and difficult behavior" toward her
• Pao "succumbs", and the pair allegedly have sex a few times (Ms. Pao "succumbed to Mr. Nazre's insistence on sexual relations on two or three occasions")
• October: she ends the affair
• Nazre retaliates against her by cutting her out of meetings and email threads
2007
• Pao complains to senior partners at Kleiner Perkins
• Pao gets married to Alphonse Fletcher Jr., a prominent Wall Street investor who has filed discrimination suits in the past
•
December: Nazre gets promoted to the head of the firm's green technology unit, making him Pao's direct boss, and he is moved to an office directly across from hers
• Pao allegedly asks to be switched to the digital investments group
2011
• Fletcher files a racial discrimination suit against the Dakota, the well-known Manhattan apartment building, after its co-op board denied his request to buy an apartment next to his to accommodate Pao and their then-2-year-old daughter
2012
• April: a judge ordered one of Fletcher's hedge funds liquidated, saying it was insolvent
• May 10: Pao files her case alleging sexual harassment against Kleiner Perkins in California Superior Court in San Francisco
•
May 30: John Doerr issues a strongly worded statement, saying the firm had conducted an internal investigation and found her charges "false"
• June 5: Ellen Pao posts on Quora she is not going to quit, with the support of commentators such as Dave McClure, a of the darling of the Valley
THE PLAYERS
Kleiner Perkins
The Harvard/ Goldman Sachs/ Chanel of Venture Capital if you will. Kleiner Perkins has been known to highlight the fact that nine of its 38 investment partners are women. But Pao's suit said that behind the scenes, women were passed over for promotions and given a smaller share of the firm's profits.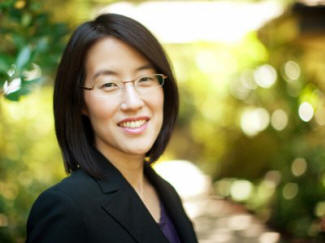 Ellen Pao
Pao, a graduate of Princeton University with a degree in electrical engineering, Harvard Business School and Harvard Law School, worked at Microsoft, Tellme Networks, Danger Research, and BEA. Before joining Kleiner, Ms. Pao served in various roles at BEA Systems, a software maker that Oracle acquired in 2008.
Pao joined Kleiner Perkins in 2005 as John Doerr's chief of staff and a junior partner with the firm.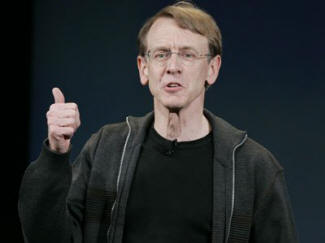 John Doerr
Kleiner Perkins' most famed investor, backed Netscape, Amazon.com, and Google.
But his push into cleantech hasn't gone nearly as well.
Nor, according to Pao's lawsuit, has his handling of her complaints. Pao, who started at Kleiner as Doerr's chief of staff, said she told Doerr about male partners' behavior on several occasions between 2007 and 2011.
After Pao's lawsuit became public, Doerr issued a strongly worded statement, saying the firm had conducted an internal investigation and found her charges "false."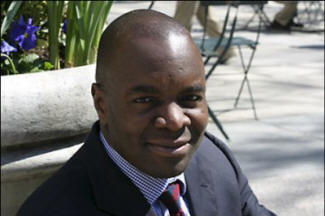 Alphonse "Buddy" Fletcher, Jr.
Pao's controversial husband and hedge-fund manager whose own legal history has fascinated followers of the case. In 1991, he sued his then-employer, Kidder, Peabody & Company, saying it was severely underpaying him because he was black. An arbitration panel awarded him $1.3 million in that suit.
Last year he filed a racial discrimination suit against the Dakota, the well-known Manhattan apartment building, after its co-op board denied his request to buy an apartment next to his to accommodate Ms. Pao and their then-2-year-old daughter.
To make things even more juicy, two men previously working for Fletcher as contractors sued Fletcher for sexual harassment. Both reached confidential settlements.
Before marrying Pao, Fletcher lived with a man and has received an award from the Harvard Gay & Lesbian Caucus in 2005 for his efforts in philanthropy and civil rights.
Fletcher and Pao are both members of the Aspen Institute's 2007 class of Crown Fellows, a prestigious business leadership award where they met. Crown Fellows spend 24 days together in seminars which stretch over two years. Pao and Fletcher married in 2007.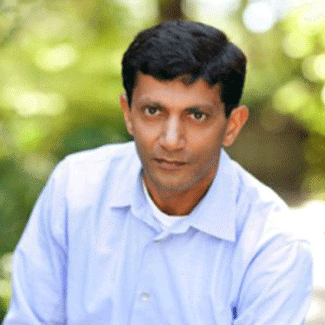 Ajit Nazre
A former SAP executive, Nazre joined Kleiner Perkins in 2003 as part of the firm's push into cleantech investing.
Pao alleged that Nazre pressured her to have sex with him beginning with a business trip they took together to Germany in February 2006. Later that year, she had a brief sexual relationship with him, then broke things off.

She alleged that Nazre subsequently retaliated by cutting her out of meetings and email discussions.
In April, VentureWire and other outlets reported Nazre's departure from Kleiner Perkins. That came after Kleiner had launched an internal investigation of Pao's complaints.
Nothing's been heard from Nazre since.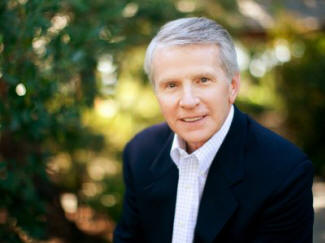 Ray Lane
Allegedly told Pao to solve her problem by marrying Nazre. Lane, the former COO of Oracle, joined Kleiner in 2000 as one of the architects of its push into green technology investing.
That hasn't gone well—notable investments include Fisker, which has proven to be an also-ran to Tesla Motors in the electric-car race.
Pao said that she took her complaints about Nazre to Lane and said that Lane didn't act on them because he was Nazre's "mentor." Lane allegedly suggested to Pao that she resolve the issue by marrying Nazre.
Lane is not involved in the $525 million fund that Kleiner Perkins raised earlier this year, and—besides dealing with this lawsuit—
he has his hands full as executive chairman of Hewlett-Packard
, the ailing tech giant which recently announced it would lay off 27,000 employees.
By the way, Lane married Stephanie Herle, then one of his administrative assistants at Oracle, in 1995, after divorcing his first wife.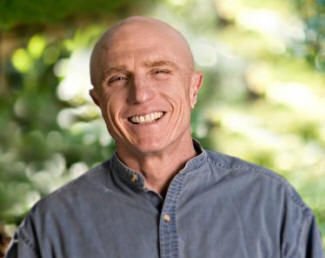 Randy Komisar
Pao says this Kleiner partner gave her a book of "playful and provocative" drawings.
A cofounder of Claris and former lawyer for Apple, joined Kleiner Perkins in 2005, the same year as Pao. On Valentine's Day in 2007, Pao alleged that Komisar gave her a copy of The Book of Longing and asked her out to dinner. According to the book's front-flap description, it features "playful and provocative" drawings. Pao's complaint says they're sexually explicit.

Here's Komisar talking about the lack of women in venture capital from a 2010 interview posted on YouTube:
There are not enough women in venture capital today. Venture capital tends to be clubby in the sense that you tend to have confidence and trust and perhaps better communication with people that you feel more like than people you feel less like. And that applies across gender as well.
Komisar went on to note that a younger generation of venture capitalists seemed more comfortable with diversity—including gender diversity.
In 2011, Pao alleged that Komisar told her that women weren't successful at Kleiner Perkins because they were "quiet."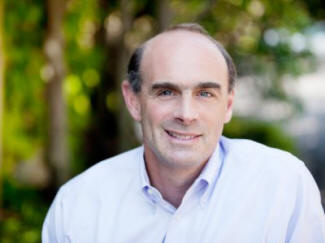 Ted Schlein
Pao says her boss, Ted Schlein, didn't bring her out to meetings on business trips.
Schlein runs Kleiner's digital investing efforts. Pao started reporting to Schlein in December 2009 after repeatedly asking to be transferred out of Kleiner's cleantech group where she worked with Nazre, according to her complaint.
In October 2011, according to Pao, Schlein and another male partner flew with Pao in Schlein's private jet to an event for CIOs in New York. On two nights, Pao said, Schlein and the other partner attended evening business events and didn't include Pao.
At a Kleiner Perkins party in Palo Alto, Calif. last month, according to Reuters reporter Sarah McBride, Schlein and other partners avoided Pao:
There, Pao held court on one side of the room, greeted with hugs and hearty handshakes by a number of start-up entrepreneurs she has worked with. Meanwhile, other Kleiner partners at the bash– including Matt Murphy and Ted Schlein– clutched their drinks and steered clear of their suddenly famous colleague.
All is as usually in Silicon Valley, awkwardness.