Ellen Pao
by Encyclopedia Dramatica
NOTICE: THIS WORK MAY BE PROTECTED BY COPYRIGHT
YOU ARE REQUIRED TO READ

THE COPYRIGHT NOTICE AT THIS LINK

BEFORE YOU READ THE FOLLOWING WORK, THAT IS AVAILABLE SOLELY FOR PRIVATE STUDY, SCHOLARSHIP OR RESEARCH PURSUANT TO 17 U.S.C. SECTION 107 AND 108. IN THE EVENT THAT THE LIBRARY DETERMINES THAT UNLAWFUL COPYING OF THIS WORK HAS OCCURRED, THE LIBRARY HAS THE RIGHT TO BLOCK THE I.P. ADDRESS AT WHICH THE UNLAWFUL COPYING APPEARED TO HAVE OCCURRED. THANK YOU FOR RESPECTING THE RIGHTS OF COPYRIGHT OWNERS.
You'll have to tear this position from my cold dead hands.

—Pao, shortly before getting fired.
Ellen Pao, Alias: April J Butler, aka "Chairwoman Pao", was the hip and happenin' new azn CEO of reddit until she "resigned" due to mutual agreement. Instead of doing something lulzy and deleting subreddits populated by atheist circlejerkers and various other subhumans, she deleted a fat shaming subreddit in addition to others containing harassment. It's been revealed that she has a long history of combating harassment herself as she was "harassed" by a former boss to the point where she absolutely had to fuck him. Being a cheating whore is not her fault. How else is a liberated azn businesswoman supposed to make her way in the white man's world anyways?
Allen's criminal gay nigger husband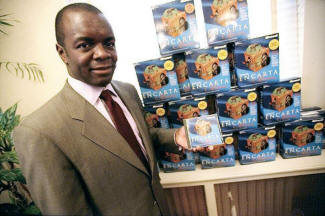 "Buddy"—getting ready to drop his mixtape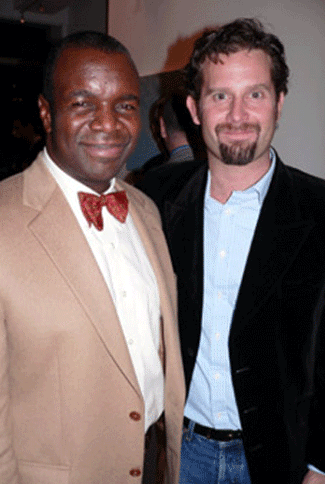 Buddy Fletcher and his (Butt) Buddy
Alphonse "Buddy" Fletcher Jr. is a gay nigger, but not the kind of gay nigger from outer space that we here at ED like.
Fletcher is known for filing frivolous discrimination lawsuits, accusing companies he worked for and buildings he lived in of being racists and demanding money. His case against the company may have been thrown out, and the building he lives in is racist because they wouldn't let him add a fourth apartment to the three he already owns using money he stole, but none of that stopped tech reporters from pretending he's the victim. After spending 10 years being in a relationship with a man, in 2007 "Buddy" decided he needs some tax breaks or something and married the manliest woman he could find, Ellen Pao. But their relationship soon faced its first obstacle when Buddy's hedge fund turned out to be a massive Ponzi scheme. Making Fletcher simultaneously a faggot, a nigger and a jew.
Ellen cheats on her gay husband, sues company for discrimination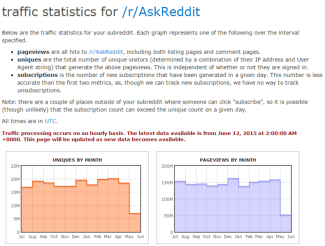 Reddit traffic takes a heavy hit following the news of Ellen Pao.
One can only stay in a sexless, sham marriage with a gay negro that you only married for his money for so long without getting horny.
Eventually, knowing that "Buddy" wouldn't care anyway since she's only his beard and doesn't have a dick, Ellen started slutting it up at the office. She started sleeping around with a married man at her firm who was one of the partners, probably hoping to get a promotion. When that didn't work, she broke off the affair and started telling everyone at the office about it, in an attempt to blackmail the guy into giving her that promotion. However, eventually word got out to the news and Ellen tried to cover it up by saying he's harassing her and she only slept with him because she thought he and his wife broke up, forgetting that refusing to sleep with a married man doesn't give you any moral high-ground when you yourself are still married.
After the realization came when she was eventually fired that she will never get that promotion now no matter how many cocks she sucks, taking a page from her "husband's" playbook of fallacious discrimination suits, Pao filed a lawsuit against "Kleiner Perkins" to the tune of about $150 million. Ellen claimed that the firm denied her a promotion and eventually fired her because she is a woman. While this is half-true (she was fired for being a cunt), a jury of six men and six women dismissed the case in less than 48 hoursArchive today-ico.png(archive) after, in the process of the trial, it was revealed that Pao was looked over for promotions and shitcanned not because she was a woman and a slut, but because she was incompetent and hated by everyone who worked there. According to testimonies, Pao threatened to fire her assistant for helping an immigrant who got injured in a car accident, bragged about making a female employee cry, and kept a grudge chart of people she needs to get revenge on.
With this glowing recommendation, reddit jumped at the opportunity to make her their new CEO, perhaps assuming she would be cheaper in her current position.
Oh, and what was the exact amount she was suing for? 144 million. Exactly as much as her husband owed the people he defrauded.
Her loving husband didn't even bother to show up to the trail.
Ellen loses again
Feeling sorry for the sad whore, the company offered to wave the legal fees and end it at that. But Pao, not knowing when to quit, decided to instead try and blackmail them. She told them she would not appeal if they pay her 2.7 million (which was like begging for change after her initial demand for 144). "Kleiner Perkins" instead took her to court for the extensive fees of their overpriced lawyer and won. So not only did Pao not win and have to pay thousands of dollar to her own lawyer, due to her own sheer stupidity, she ended up not only not making money, but losing it when she was forced to pay "Kleiner Perkins" $275,000 instead.
The subreddit ban heard 'round the world
As soon as she was made CEO, Pao got right into the thick of things with the same set of skills that made her so well liked at her previous workplace and declares war on the last few subreddits which don't have anything to do with crying about social injustice. Pao ordered her team to go on a deletion rampage and remove anyone who might oppose her. Reddit then released this statement:
Today we are announcing a change in community management on reddit. Our goal is to enable as many people as possible to have authentic conversations and share ideas and content on an open platform. We want as little involvement as possible in managing these interactions but will be involved when needed to protect privacy and free expression, and to prevent harassment.

It is not easy to balance these values, especially as the Internet evolves. We are learning and hopefully improving as we move forward. We want to be open about our involvement: We will ban subreddits that allow their communities to use the subreddit as a platform to harass individuals when moderators don't take action. We're banning behavior, not ideas.

Today we are removing five subreddits that break our reddit rules based on their harassment of individuals. If a subreddit has been banned for harassment, you will see that in the ban notice. The only banned subreddit with more than 5,000 subscribers is r/fatpeoplehate.

To report a subreddit for harassment, please email us at

contact@reddit.com

or send a modmail.

We are continuing to add to our team to manage community issues, and we are making incremental changes over time. We want to make sure that the changes are working as intended and that we are incorporating your feedback when possible. Ultimately, we hope to have less involvement, but right now, we know we need to do better and to do more.

While we do not always agree with the content and views expressed on the site, we do protect the right of people to express their views and encourage actual conversations according to the rules of reddit.

Thanks for working with us. Please keep the feedback coming.

– Jessica (/u/5days), Ellen (/u/ekjp), Alexis (/u/kn0thing) & the rest of team reddit

edit to include some faq's

The list of subreddits that were banned.

Harassment vs. brigading.

What about other subreddits?
RIP Fat People Hate
She contended that they will only be removing subreddits that are guilty of "harassment", but is actually just banning people she doesn't like while ignoring places like the feminazi shithole that is SRS, even though sending people death threats is literally the only thing they do there. The subreddits that were banned were r/FatPeopleHate, some reddits about making fun of niggers and trannys, and the fucking reddit that made fun of NeoGAF.
Other shenanigans

Pao bans talking about her fraudulent lawsuit
When the fact that Pao is a rabid feminazi became apparent to the actual users of plebbit, they began discussing it on the site and voicing their concerns that she might practice favoritism and ban lulzy reddits while protecting crybaby whores. Pao put all those concerns to rest when she began deleting any mention of her lawsuit or herself from the site and banning anyone who dares talk about it Archive today-ico.png(archive).
Ellen's new hiring policy
Pao began her restructuring of the communist republic of reddit by making a "no salary negotiation" policy. Why? because, according to her own words, women are too weak and insecure to negotiate aggressively like men and need a crutch. She continued by asking all new job applicants what they think of "diversity" in their job interviews so that she could avoid hiring anyone who isn't enough of a radfem. This way, with her salary offer being the only thing that dictates how much people get paid, and with all new employees being screened for anyone who might oppose her, she could safely overpay female employees without fear of dissent.
Ellen proves she never used reddit before
As an encore, Pao proved to everyone that (despite being the CEO of the site), she has never once used Reddit in her entire life.
Pao actually tried to link to a PM in her inbox, like your grandma trying to email you a photo of her computer screen (because she doesn't know what a screencap is) but the link she sends is to "C:\Users\Grandma\Pictures\IMG.jpg". And when everyone on the internet immediately started flooding Reddit to make fun of her for being such a noob, Pao tried to hide the evidence by deleting all of the comments anyone posted pointing out her mistake and then subsequently banning their accounts. Thus proving how much of a noob she is a second time for not knowing that the Internet never forgets.
Pao bans literal whale watching
In a followup to her brilliant FPH move, Pao then went on to show everyone her mastery of reddit by banning r/WhaleWatching, mistaking it for a reddit about making fun of fatties. However, it wasn't. It was literally just a subreddit about whale watching.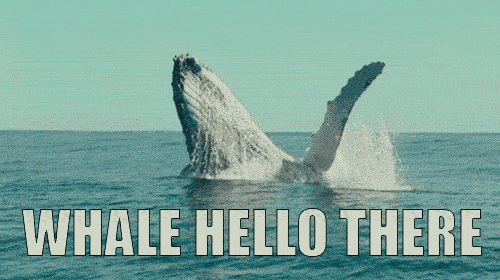 Their response
As many folks attempting to post inappropriate links and comments have noticed, and some of you here for legit business, this sub is currently heavily moderated.

Normally, we stand against such things. We were recently banned, and unbanned. A few folks decided to raid our sub and use it for something it wasn't intended for. We got caught in a crossfire, and these things happen.

Problem solved, right? We can now go on about our business as usual, right?

Sadly, wrong.

Currently, we are under fire by members who belong to the /r/shitredditsays, /r/againstmensrights, and /r/gamerghazi collective clique.

They are duty-bent on posting obscene things here in an attempt to harass the moderators of this subreddit and see it banned again. As such, for the time being all submissions (self and link) and comments require a moderator to approve before they are visible.

I do apologize that it has come to this, and we are hoping we can eventually move beyond this nonsense.

We all know how pretentious, privileged, SJWarriors on the internet are. It's the ADD Generation, they'll be on to something else.

I appreciate your time.

Edit: For Fuck's sake, learn to read, SRD. Jesus fuckin' Christ. Post is up nine minutes before getting linked.

Edit 2: And post is now removed. Thank you, SRD mods.
RedditRevolt
Being a soulless, chink businesswoman, you'd think Ellen would be driven by the bottom line, site traffic and jewgolds, making her deletion of one of the most popular subreddits plain retarded. Unsurprisingly, page views to reddit plummeted all most as fast as your sexdrive after seeing Ellen's ugly man-face. Reddit responds to this censorship by doing what Reddit does best: Copying 4chan. Users packed their bags and moved shop to a reddit clone called Voat. The result? Reddit takes a 70% hit to their traffic and Voat's $30 rent-a-server can't handle the load. Ellen has succeeded in making reddit a safe space by getting rid of all the users. However, at the same time, this means 70% of redditors are now refugees and will be spreading their cancer to all corners of the internet, particularly on 8chan, where they're making shitty copies of their deleted boards that are even overtaking the GamerGate faggots. For the next few months it is being advised to wear a hazmat suit when surfing.
TheDarkenning/AMAgeddon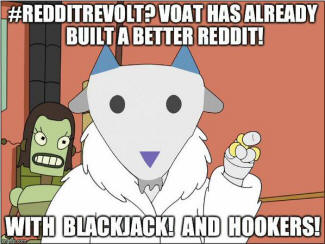 Proving the ride never ends, a few weeks later Pao made her next catastrophic mistake.
In a brilliantly retarded move, Pao fired (with no prior notice) one of Reddit's favorite admins who ran r/IAMA and was one of the only ones still remaining from the era when the reddit staff was actual tech people who interacted with the community (she also fired the admin of r/RedditGifts or r/SecretSanta or something but no one gave a fuck). There was no formal reason, but the various speculations are each worse than the other. The first theory is that she was simply the last person on staff who didn't live in San Fagcisco, which is the capitol of SJW faggots.
The second possible reason is hilariously worse. It is believed she got fired because of a disastrous AMA with Jesse Jackson!!! Apparently, Jackson did an AMA that week and utterly tanked when he was asked some hard questions and went on a rambling triad. Since Jesse is Pao and Fletcher's idol for race-bating and frivolous lawsuits (what you wanna bet he was asked to do an AMA at Pao's personal request?), the admin was blamed for not sock-puppeting enough softballs for him to answer and not being fast enough to ban people who asked hard questions and delete their posts to make Jackson look good. When everyone complained they literally can not do their jobs without this chicks running the AMAs and asked who would replace her and how will they insure reddit isn't giving/collecting bribes for AMAs, they were ignored. In response, over 100 300 1,400 (??? reports are conflicting) 1,800 subreddits made themselves privet in protest and leading to another massive drop in traffic. Even the SJW mecca r/GamerGhazi joined in for a while. Since some of the subs were some of reddit's biggest money makers, Pao went so far as to assume direct control over one of them and ban all the mods so she could re-open it. The situation got so bad that anyone could get his shit on the front page, which was soon flooded with insults to Pao, threads about how it's about to fail as bad as Digg and (for some reason) spam of pictures of cake. One of the site's old power mods even chimed in share some info from his admin friends:
Sup qg... Several of our old mutual friends have been keeping me in the loop and from what they have been saying things are not looking good at reddit HQ. The higher ups (executives and board members) at reddit are totally out of touch with the community, kn0thing included sadly. Ellen Pao barely even knows how to use reddit, let alone truly understand what makes it tick and what it needs to survive and the vast majority of the new hires rarely (if ever) interact with the community like the admins of old. And to top it off most of the current admins aren't even webdevs, software engineers or community team members hired from within the community anymore... they are outside hires, mostly marketers and middle management. Does all this sound familiar? This sort of non-core site functions staff bloat and loss of touch with the community is literally the exact same thing that happened at digg before v4. Apparently this all started with Yishan's retarded plan to close the NYC office (which may be why Victoria was fired, since she was the last remaining admin in NYC) and force all the remote working admins (other than those outside the US) to relocate to SF or be fired, which caused an exodus of talent and generated a lot of resentment even by the staff that were willing/able to move. The mood in the SF office has supposedly gotten steadily worse since then too thanks to some of Pao's bizarre decisions regarding hiring (she refused to honor several of Yishan's hires despite the fact they had already quit their jobs to join reddit), restructuring (can't say much other than she seriously fucked several long-term employees over.. don't want anyone to get in trouble) and salary negotiations (according to her, women can't negotiate as well as men so nobody is allowed to negotiate their salaries anymore). Damnit... I really wish spez would come back and sort this shit out. ...sigh...
p.s. ƃıdɹǝpıds ƃıdɹǝpıds
Soon after r/IAMA was re-opened, possibly by force, but to the detriment of our dear Ellen, more ex-employees came out against her and one of the first new AMA's to be made as soon as the subreddit was pried open was by one of them. The AMA was soon deleted by the admins, but not before the person doing it revealed that ELLEN PAO FIRED HIM FOR HAVING CANCER!!!
Less than a month later, in February of 2014, I received a call from Ellen stating that I was to be terminated in less than a week. When I asked what the specific reason was, she had roughly stated that "because of our discussion, you are too sick to properly fulfill your duties as Community Manager." (At no point during our meeting was this stated - I had raised concerns about the stress levels of Community Management, but had ultimately decided that it was something I could easily manage.)
You're FIRED!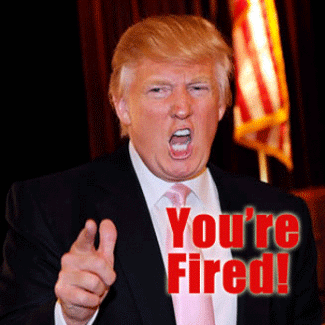 Everything quickly devolved into a downward spiral for Pao as people fled reddit and exposed the fact she committed disability discrimination (the leukemia guy). At first she tried to pun on a brave front by saying the people criticizing her are a "vocal minority" and that she doesn't care, but two days later she posted a formal apology and two days after that she was fired.
It seems Reddit's investors and senior management finally decided that they have had enough of the hug box whoring fascist feminist radical and rightly put the proverbial boot to the fat whaley ass Asian. Pao was very quick to start spinning the news and is already desperately running around like a cat trying to cover up shit on a marble floor, attempting to convince everyone that it was a "mutual decision" and that she willingly stepped down from her position of power that she so routinely abused. However no one believes her and are laughing their collective asses off at her expense.
They had a more aggressive view than I did.
—Mein Führer Pao, on why she got canned from her attempted dictatorship
Chairman Pao the musical