Ellen Pao Suit Against Kleiner Perkins Heads to Trial, With Big Potential Implications
By DAVID STREITFELD
FEB. 22, 2015
NOTICE: THIS WORK MAY BE PROTECTED BY COPYRIGHT
YOU ARE REQUIRED TO READ

THE COPYRIGHT NOTICE AT THIS LINK

BEFORE YOU READ THE FOLLOWING WORK, THAT IS AVAILABLE SOLELY FOR PRIVATE STUDY, SCHOLARSHIP OR RESEARCH PURSUANT TO 17 U.S.C. SECTION 107 AND 108. IN THE EVENT THAT THE LIBRARY DETERMINES THAT UNLAWFUL COPYING OF THIS WORK HAS OCCURRED, THE LIBRARY HAS THE RIGHT TO BLOCK THE I.P. ADDRESS AT WHICH THE UNLAWFUL COPYING APPEARED TO HAVE OCCURRED. THANK YOU FOR RESPECTING THE RIGHTS OF COPYRIGHT OWNERS.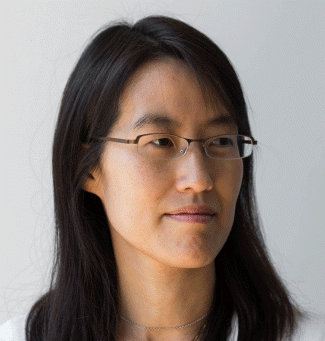 Ellen Pao, plaintiff in the suit against the prominent venture capital firm Kleiner Perkins. Credit Jason Henry for The New York Times
SAN FRANCISCO —
Many women in technology believe Silicon Valley is stuck in the past. They say they are rarely hired, promoted or taken seriously, and are confronted on a daily basis by sexism and harassment. They feel demeaned and discouraged.
Now, in a suit set to go to trial this week, a jury will pass judgment about whether one woman suffered discrimination. The proceedings could resonate widely: A finding of liability will be seen as a vindication of women's complaints about the high-tech world; failure of the suit might supply ammunition to those who feel gender issues are being overplayed.
The accuser is Ellen Pao, who worked at one of the valley's most prominent venture capital firms, Kleiner Perkins Caufield & Byers. At the center of the suit is John Doerr, a legendary investor who was Ms. Pao's boss and, according to court papers, practically a father to her. How the man with the Midas touch let his very proud, very image-conscious shop become embroiled in scandal is a question lurking behind the suit.
Ms. Pao says a married colleague pressured her into an affair and then retaliated against her when she broke it off. When she complained, she says she was discriminated against and got poor reviews, resulting ultimately in her dismissal. She accuses Kleiner of treating her "despicably, maliciously, fraudulently and oppressively" from "an improper and evil motive amounting to malice."
Kleiner fired back last week in a scorched-earth response filed in civil court here, saying the affair was consensual and there was no discrimination. Ms. Pao did not succeed at Kleiner, the firm said, because she "lacked the ability to lead others, build consensus and be a team player, which is crucial to a successful career as a venture capital senior investing partner."
No matter whose arguments prevail, the trial promises a rare unscripted peek at Silicon Valley, where every interview tends to be overseen by a publicist. Court papers show it to be a place where colleagues become intimately involved, break up messily, work incessantly and promote themselves remorselessly — a place, in short, like almost everywhere else in America, although perhaps a little more amorous. The couple first had sex "at a work event," the papers say.
Ms. Pao is seeking as much as $16 million in damages to replace the income she says she never had a chance to make at Kleiner.
Since the suit was filed three years ago, Silicon Valley's treatment of women has become a major flash point, as nearly every month brings new accusations of men behaving badly. Critics charge that start-up entrepreneurs feel entitled to act like jerks, and that the venture capitalists continue to pour money in because they are afraid of missing the next big thing.
A case in point is Snapchat, the disappearing-message service. Last spring, emails that its chief executive wrote a few years ago to his Stanford fraternity brothers surfaced. They were contemptuous of women to a degree that is unquotable in a newspaper. He apologized after the emails became public.
espiegel@stanford.edu
to le-pledgecia09
5/30/09
LUAU FUCKING RAGED.
Thanks to all of you.
Hope at least six girl sucked your dicks last night. Cuz that didn't happen for me.
Thanks again for esverything.
Champions.
Fuckbitchesgetleid
Spiegel
[le-pledgecia09] DO NOT TOUCH THE STRIPPER POLE INSIDE
Evan Thomas Spiegel <espiegel@stanford.edu>
to le-pledgecia09
6/1/09
its going to live in the house for a few days while I try to figure out how to save it.
Thanks,
Evan
[le-pledgecia09] ACTION NEEDED
Evan Thomas Spiegel <espiegel@stanford.edu>
to le-pledgecia09
9/24/09
TO GET PIPHIS FUCKED UP
Somebody needs to acquire the following within the next hour:
300 small white dixie cups (shot glass size).
2 handles of Vitali or another plastic bottle vodka around $12.
We need to put the handles in the fridge asap to make the jello shots.
The jello should be made and in the fridge by 4pm.
If you have any questions, hit me up.
Tonight is going to fucking rage.
evan
[le-pledgecia09] Last Night and This Morning
Evan Thomas Spiegel <espiegel@stanford.edu>
to le-pledgecia09
9/25/09
Last Night and This Morning
(as depicted by a series of colorful vignettes)
by Evan Spiegel
9:30 pm
Fuck, I hope we finish this keg before the PiPhis get here.
10:00 pm
PiPhis are more frigid than previously anticipated. Maybe if I get more fucked up they will stop huddling in corners.
10:30 pm
Each team completed one station. Progressive = success. Let's throw a rager.
10:35 pm
Wait, PiPhis don't rage. Bummer. At least we have another tray of rubbing alcohol/jello-flavored shots. Note to self: Thank Coggeshall and Cam.
11:00 pm
Drunk sex would be a ton of fun right now.
11:30 pm
I'm definitely too drunk to have sex.
Probably too drunk to not have sex. Let's give this a shot.
4:00 am
Did I just pee on Lily while assuming the big spoon position?
4:00:30 am
Uhoh.
4:01 am
Maybe I can blame this on her.
4:02 am
The back of her skirt is soaked. She's gonna be super irritated. This is pretty gross.
4:06 am
Walking to PiPhi sucks. Note to self: don't pee on Lily again.
4:20 am
At least this bed doesn't have pee on it. Why do girls always have their shit together?
8:10 am
Late to my first chem section. I need a bike. I wonder if my TA has ever been peed on. She's pretty hot for a TriDelt.
8:11 am
Let's throw a TriDelt progressive.
8:11:15 am
Did I really just think that?
8:12 am
I need to go to sleep.
[le-pledgecia09] because no one reads my list emails anyways
Evan Thomas Spiegel <espiegel@stanford.edu>
to le-pledgecia09
10/25/09
who gives a fuck if i send another one
THANK YOU TO EVERYONE FOR THIS WEEKEND
THE TRAIN TO RAGEDOM DIDN'T STOP FOR ANYTHING/ANYONE
our pledge class is currently dominating the fuck out of everything
and if i hear one more freshman tell me how much they love kappa sigma ill probably get so
excited ill punch them in the face
this has happened because we have all been having a fucking blast together.
so, give yourself a pat on the back or have some girl put your large kappa sigma dick down her throat
because you fucking HANDLED this weekend
cant wait to see everyone on the blackout express soon,
evan
[le-pledgecia09] Fw: More USC details. Read even if you're not in BOOSTabego
11/11/09
Forwarded Message
To: kappa-sig <kappa-sig@lists.stanford.edu>
Sent: Wed, November 11, 2009 1:06:15 AM
Subject: More USC details. Read even if you're not in BOOSTabego
Guys,
Here is some more details and stuff to think about for this weekend.
- We need a list of people going. Need to prepare popa spiegel. IF YOU DON'T RESPOND BY WEDNESDAY NIGHT, YOU WILL NOT BE LET INTO THE PARTY AND WILL NOT BE ALLOWED TO SLEEP THERE (sidenote: Spiegel says if you have hot girl friends in LA they can come over for a little bit for the party let us know they're coming so they get let in).
- be responsible at spiegels. Papa Spiegel is liable for underage drinking, he's cool with it but probably not a good idea to take handles to the face. I'm not going to say no shots past 11:30 but just be respectful. We are going to boost on the way down there, but probably not a good idea to show up blacked out on Friday night.
- People not coming in the boostabego are still expected to pay for alc if they are going to spiegels and the tailgate
- DO NOT USE THE BATHROOM in the boostabego. We have to dump the tanks; don't want to do that.
- Reminder - we are drawing straws for drivers. Only fair way to do it.
Kappa Sigma's "National Affairs"
Evan Thomas Spiegel <espiegel@stanford.edu>
to Kappa
2/11/10
In case you haven't heard/haven't seen the facebook, we're throwing down a fat party THIS SUNDAY.
In honor of Valentine's and President's Day
Celebrate the Legacies of our Two-timing Forefathers ...
Clinton and Lewinsky
Kennedy and Marilyn
... and Sally Hemmings (get some, Jefferson)
**
Get assassinated in the oval office with a shot to the face
Get high on Air Force One
Launch nuclear bombs from the Presidential Bunker
and dance at the Inaugural Ball.
SUID to run for office
Evan Thomas Spiegel <espiegel@stanford.edu>
to Kappa
6/9/10
that's right.
NOW: drinking
9:30 PM pledges arrive to set up (make them do whatever you want/need)
11:00 PM stanford friends are blacked the fuck out with us
shopping list:
3 kegs
5 plastics
plastic shot glasses
- 1 ounce of marijuana
- 1 kilo of blow
im gonna have some pledges make jello shots
ill roll a blunt for whoever sees the most tits tonight
evan
Pulse Update: Bobby is really high now.
So it appears SAE and TDX are releasing their Fall Collection of Whack Tanks for Sororisluts...
Evan Thomas Spiegel <espiegel@stanford.edu>
to Kappa
10/13/10
and considering we've already paid for these bad boys...I don't see why we shouldn't get this order in ASAP.
EMAIL ME IF YOU OBJECT.
Evan
Kappa Sigma
Beta Zeta
AEKDB
to Kappa
10/21/10
Brother Spiegel + wisdom
Original message
From Evan Spiegel
To: [DELETE]
Reply to: Evan Spiegel
Sent: Oct 21, 2010 8:31 PM
Subject: Re: Kappa brought the B squad
I mean no shit you think hot bitches like lazertag?

to Kappa
2x
10/21/10
Original message
From: Evan Spiegel
To: [DELETE]
Reply to: Evan Spiegel
Sent: Oct 21, 2010 8:32 PM
Subject: Re: Kappa brought the B squad
(I thought the whole point was to shoot lazers at fat girls..?)
GAYTITTIESGAME PLAN - MEET @ 7:30
Evan Thomas Spiegel <espiegel@stanford.edu>
to Kappa, Sean
11/17/10
MEET IN THE MID @ 7:30 TO COLLECT YOUR TICKET.
nothing like a eurotrash-themed, cal-hating, dean-julie-show-us-your-tits school play.
A few months later, Snapchat raised a new investment round valuing it at $10 billion. Among those supplying cash was Kleiner Perkins.
There is an uproar over a lack of diversity in tech, highlighted most recently by Jesse L. Jackson Sr. and his Rainbow PUSH Coalition's campaign for more inclusiveness.
But the clubby world of venture funding remains almost exclusively male.
The total number of female partners at venture capital firms has declined to 6 percent from 10 percent in 1999, according to a report last fall from the Diana Project, a research effort on female entrepreneurs. Fortune magazine, analyzing slightly different data, found the number of female V.C.s increased in 2014 by exactly one.
"Silicon Valley is far from perfect at living up to our ideals," said David A. Bell, a partner at the Fenwick & West law firm who has been measuring gender diversity in the valley for a decade. "It is clear that women are underrepresented at all levels."
Kleiner contends that Ms. Pao's suit is not only wrong in its specifics but also that the firm is being unfairly maligned. It says that over 20 percent of its partners are women, and that it backs start-ups run by women at four times the rate of the rest of the industry.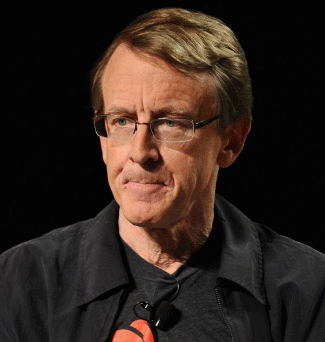 John Doerr, a successful investor, was Ms. Pao's boss. Credit Araya Diaz/Getty Images for TechCrunch
"We look forward to clearing our name in court," said Christina Lee, a Kleiner spokeswoman.
Ms. Pao did not respond to a request for comment left with her lawyer, Alan B. Exelrod.
Her original complaint, filed in May 2012, has already become part of Silicon Valley lore. It said that a Kleiner partner did not invite her or any other women to an important dinner because "women kill the buzz"; that another Kleiner partner inappropriately gave her Leonard Cohen's sex-drenched "Book of Longing"; and that this same partner told her "the personalities of women" did not lead to success at Kleiner "because women are quiet."
A Princeton-trained engineer and Harvard-trained lawyer who has deep experience in the technology field, Ms. Pao first came under media scrutiny when she married Alphonse Fletcher Jr. in 2007, after her affair with the colleague, Ajit Nazre, ended. Mr. Fletcher, a financier, has a history of both suing and being sued. His hedge fund is bankrupt and pension funds are suing to recover their investments amid accusations of fraud.
Mr. Fletcher's reversals appear in Kleiner's trial brief, presumably to imply that the couple has serious financial needs and that might be the underlying reason for her suit. The brief reprints the text messages from the breakup of her affair ("I can't believe I was so wrong about you"), cites her lackluster evaluations ("not sure I really trust her motivations") and dismisses her claims:
"Pao's complaints that she did not sit in the front row at a meeting, was not sitting at a table during an event, her office was not in 'the power corridor' (whatever that means), she was not included on someone's interview schedule, she was asked to take notes during a meeting — among many, many others — are simply not even close to being adverse employment actions sufficient to constitute retaliation."
Some things are not intended for public consumption, however. In another filing, Kleiner's lawyers said how it managed its investment funds was a trade secret, and asked that the courtroom be closed during any discussion of the details.
Ms. Pao is interim chief executive of Reddit, the news commentary website, which has also been drawn into the case. An anonymous Reddit employee sent a letter to Kleiner's legal team, asking them to subpoena Reddit employees "for information regarding conflicts with Ellen Pao." Such information could support the defense's contention that the person really undermining Ms. Pao at Kleiner was Ms. Pao.
The danger in a no-holds-barred approach, of course, is that it also serves to tarnish Kleiner, which in its dot-com glory days used discretion to help perpetuate its mystique. Kleiner made fortunes in Netscape, Genentech, Amazon and Google, but has not had a huge name-brand hit recently.
Women might not kill the buzz, as Ms. Pao says she was told, but messy court cases sure do.
"It is very rare that an individual discrimination case reaches a jury, in Silicon Valley or elsewhere," said Melinda S. Riechert, a high-tech employment lawyer with Morgan, Lewis & Bockius. "Most cases settle."
That does not seem likely to happen here. At a hearing this month, Lynne C. Hermle, a lawyer for Kleiner, said a mediation attempt accomplished little.
"To say it was unproductive would be an understatement," Ms. Hermle said.
Correction: February 24, 2015
An article on Monday about a pending sex discrimination suit against the venture capital firm Kleiner Perkins Caufield & Byers described the potential outcome of the case incorrectly. The jury will determine civil liability; it cannot deliver a "guilty verdict."