Pension Funds Sue on a Deal Gone Cold
By RACHEL ABRAMS
FEBRUARY 24, 2014
NOTICE: THIS WORK MAY BE PROTECTED BY COPYRIGHT
YOU ARE REQUIRED TO READ

THE COPYRIGHT NOTICE AT THIS LINK

BEFORE YOU READ THE FOLLOWING WORK, THAT IS AVAILABLE SOLELY FOR PRIVATE STUDY, SCHOLARSHIP OR RESEARCH PURSUANT TO 17 U.S.C. SECTION 107 AND 108. IN THE EVENT THAT THE LIBRARY DETERMINES THAT UNLAWFUL COPYING OF THIS WORK HAS OCCURRED, THE LIBRARY HAS THE RIGHT TO BLOCK THE I.P. ADDRESS AT WHICH THE UNLAWFUL COPYING APPEARED TO HAVE OCCURRED. THANK YOU FOR RESPECTING THE RIGHTS OF COPYRIGHT OWNERS.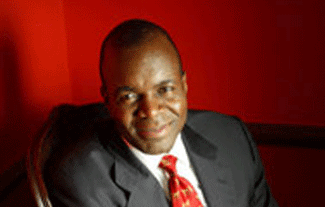 The hedge fund of Alphonse Fletcher Jr. has been described by a court-appointed bankruptcy trustee as having elements of a Ponzi scheme.Credit Fred R. Conrad/The New York Times
Sitting around a table in Baton Rouge, La., in February 2008, a handful of board members of the Firefighters' Retirement System of Louisiana heard an investment pitch that would later come back to haunt them.
Their consultant, Joe Meals, said that others had already jumped at the chance to invest with Alphonse Fletcher Jr., a flashy Wall Street financier whom Mr. Meals described as a long-established hedge fund manager, according to video recordings. The fund was offering essentially a 12 percent guaranteed return, according to Mr. Meals, secured by a third-party investor, and the opportunity was so hot the board would have to make a decision that day.
"I can tell you, it won't be on the table this time next month," Mr. Meals told the group, according to the video recordings. "It won't take 30 days for somebody else to want it."
The firefighters' system eventually said yes, and along with two other pension funds — the Municipal Employees' Retirement System and the New Orleans Firefighters' Pension and Relief Fund — invested a combined $100 million in one of Mr. Fletcher's funds, FIA Leveraged. As they understood it, the fund would invest in liquid securities that could be sold in a matter of weeks.
The details sounded, as one board member put it, "too good to be true."
In fact, they were.
Mr. Fletcher's hedge fund has since been described by a court-appointed bankruptcy trustee as having elements of a Ponzi scheme, and four retirement systems are fighting to recover their money. A federal judge is scheduled to rule in March on a plan to liquidate the fund's assets, which the trustee deemed "virtually worthless" in a report last November.
The pension funds, which handle the retirement benefits for thousands of public employees in Louisiana, can only hope to get their money back through various civil lawsuits, the most recent of which was filed in the middle of January.
The mere mention of the word Ponzi these days summons the specter of Bernard L. Madoff, but Mr. Fletcher insists that is not the case here. "I have never supervised anything even remotely resembling a Ponzi. I am not the black Madoff," Mr. Fletcher, who is African-American, said in a related bankruptcy proceeding last year.
The trustee, Richard Davis, who was appointed in 2012 after Mr. Fletcher's main fund, Fletcher International, filed for bankruptcy protection, concurs in part. "In Madoff, it was an easy lesson," he said in an interview. "It's a little more complex here."
Millions of dollars have been lost, that much is certain. The explanation of how that happened and who is responsible is still emerging, but the cast, in addition to Mr. Fletcher, includes "those we normally think of as creating a line of protection against such fraud," as Mr. Davis put it in his report. Named in various lawsuits are the consultant, Mr. Meals; the administrator of the hedge fund, Citco; and its auditor, Grant Thornton, which resigned as auditor after overstating a related fund's value by $80 million, according to court documents.
Mr. Fletcher, who did not respond to requests for comment for this article, recently described the bankruptcy estate's assets as "valuable," according to court filings, and he has disputed many of the accusations made by the retirement systems and the trustee. Warren J. Martin Jr. of the law firm Porzio, Bromberg & Newman, who is representing one of Mr. Fletcher's entities in a related bankruptcy, declined to comment.
Mr. Fletcher, who is known as Buddy, is no stranger to litigation, and the action by the Louisiana pension funds is just the latest twist in a dramatic personal narrative.
A former Wall Street whiz kid, Mr. Fletcher once produced larger-than-life profits that earned him national media attention. Magazine profiles trumpeted the reported 350 percent returns of his firm, Fletcher Asset Management.
A representative from the firm told the Firefighters' Retirement System that one Fletcher fund had not had a losing month in over a decade.
A graduate of Harvard, Mr. Fletcher worked at Bear Stearns and then Kidder, Peabody & Company before starting his own fund in the early 1990s. While at Kidder, Mr. Fletcher, then in his 20s, managed a portfolio that reported $25 million in profit. When the firm did not pay him his expected bonus, he sued, claiming discrimination.

An arbitration panel eventually awarded Mr. Fletcher $1.3 million but ruled that Kidder had not discriminated against him.

In 2012, Granville Bowie, Kidder's human resources manager during the time Mr. Fletcher was there, told Boston Magazine that the firm declined to pay the bonus because Mr. Fletcher had refused to tell anyone how he was generating his profits.
After he left Kidder, Mr. Fletcher returned to Bear Stearns, and later started Fletcher Asset Management. Things appeared to take off, and he became known as much for how he displayed his wealth as how he made it.
He bought four units in the Dakota, the Manhattan apartment building known for housing artistic icons including John Lennon, Lauren Bacall and Judy Garland. He pledged millions to charity.
But things at the Dakota turned sour in 2011, when Mr. Fletcher sued the building and accused it of discrimination, contending that the board declined to sell him a fifth apartment because he is black. The case attracted national media attention, and in some ways signaled the beginning of his firm's downfall.

News reports widely quoted the board's response, that it was his fund's "apparent lack of profitability" that swayed its decision. The board denied it was discriminatory, and the case is still pending.

Weeks later, the Firefighters' Retirement System tried to withdraw $17 million of its investment. Another pension fund made a similar request, according to a joint announcement all three pension systems that invested in FIA Leveraged made in July 2011 after a report in The Wall Street Journal raised questions about the investment.
Believing they were entitled to cash redemptions within a matter of weeks, the pension funds were dismayed to receive i.o.u.s due in two years. Over the next few months, more reports began to surface that questioned the soundness of Mr. Fletcher's investments.
The Louisiana pension systems hired auditors to look over the books, and the S.E.C., the F.B.I. and the Louisiana inspector general's office opened investigations. The S.E.C. and the F.B.I. declined to comment, but people briefed on the cases say they are continuing. Greg Phares, the administrative program director at the inspector general's office, confirmed that the agency is continuing to work with other groups that are investigating the Fletcher case, but declined to comment further.
The pension funds now say that FIA Leveraged brought in no new investors after them, an allegation that the trustee's report appears to back up.
"In many ways, the fraud here has many of the characteristics of a Ponzi scheme, where, absent new investor money coming in, the overall structure would collapse due to an inability to meet existing redemption and other obligations," the report says.
When the pension money ran out, the trustee said, "the scheme was sustained for a time by continued use of inflated valuations," resulting in a "serious loss" for the pension funds and other creditors.
"There's a lot of things I wasn't aware of until I read the trustee's report," said Robert L. Rust, the executive director of the municipal pension fund. "Like where the money went."
According to the trustee's report, $8 million went toward "Violet and Daisy," a film produced by Mr. Fletcher's brother, the screenwriter Geoffrey Fletcher. Money from FIA Leveraged was used to buy a $27 million fund-of-funds business from Citco, the fund's administrator, which the retirement systems contend was an inappropriate use of their investment.
In his report, Mr. Davis said that Mr. Fletcher's main fund was most likely insolvent as of 2008 and that it had not made a single profitable trade since before the Louisiana pension funds even decided to invest.
Further, Mr. Davis revealed that Mr. Meals's advisory firm, the Consulting Services Group, received a fee from Citco for pitching the Fletcher investment, something the pension funds say they did not know at the time. Mr. Meals, who no longer works for the firm and said he was self-employed, said the payment was returned to the retirement systems, something that Steven Stockstill, the director and legal counsel for the firefighters fund, disputes.
In the recordings, Mr. Meals is heard telling the firefighters fund that its money would be secured by $50 million from a third-party investor. If the cash returns dipped below 12 percent, that $50 million would make up the difference. As a trade-off, the pension funds agreed to forgo any return above 18 percent.
Mr. Davis highlighted the promise of guaranteed returns and the claim that one of Mr. Fletcher's funds had no down months from June 1997 through December 2007, a period that included market-shaking events like the collapse of Long-Term Capital Management, the Russian debt crisis and the Sept. 11 terrorist attacks in 2001.
"These red flags should have caused the administrators and auditors to have investigated, disclosed and stopped," the trustee stated in his report. "None did."
Citco declined to comment.
In January, the Massachusetts Bay Transportation Authority Retirement Fund, which invested $25 million with another fund of Mr. Fletcher's that is also in bankruptcy, filed its own suit against Grant Thornton in Massachusetts Superior Court, contending that the company "failed to properly audit and value the holdings of a reportedly corrupt hedge fund manager."
Representatives for the Massachusetts fund declined to comment. In an email, a spokeswoman for Grant Thornton said: "We are confident that our work complied with all professional standards and we intend to vigorously defend ourselves."
The Louisiana retirement funds say that the Fletcher investment stung but was not catastrophic. "The system is financially strong and none of our retirees or our members are in any jeopardy because of the diversification of the portfolio," Mr. Rust said. "But we have a responsibility to go after the people who took the money."