Reddit chief Ellen Pao resigns after receiving 'sickening' abuse from users
bu Martin Pengelly in New York and Kevin Rawlinson
10 July 2015
NOTICE: THIS WORK MAY BE PROTECTED BY COPYRIGHT
YOU ARE REQUIRED TO READ

THE COPYRIGHT NOTICE AT THIS LINK

BEFORE YOU READ THE FOLLOWING WORK, THAT IS AVAILABLE SOLELY FOR PRIVATE STUDY, SCHOLARSHIP OR RESEARCH PURSUANT TO 17 U.S.C. SECTION 107 AND 108. IN THE EVENT THAT THE LIBRARY DETERMINES THAT UNLAWFUL COPYING OF THIS WORK HAS OCCURRED, THE LIBRARY HAS THE RIGHT TO BLOCK THE I.P. ADDRESS AT WHICH THE UNLAWFUL COPYING APPEARED TO HAVE OCCURRED. THANK YOU FOR RESPECTING THE RIGHTS OF COPYRIGHT OWNERS.
'I'm just another human,' says outgoing boss, who was forced to quit by users angry about alleged attempts to curb the site's 'anything goes' tone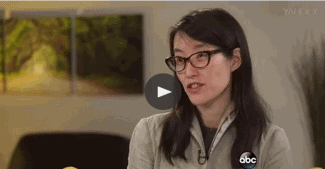 In an April interview with Katie Couric for Yahoo News, Ellen Pao says women are often undermined in the workplace in countless small ways.
Ellen Pao, the interim chief executive of Reddit, has resigned following a user backlash against the sacking of one of the company's employees.
Pao, who became an international symbol for gender imbalance in Silicon Valley when she lost a landmark discrimination lawsuit, leaves after around eight months in the job and will be replaced by the site's co-founder Steve Huffman.
Last week she apologised for letting down users after Reddit sacked its director of talent, Victoria Taylor, who was responsible for the site's Ask Me Anything forums. Taylor's dismissal led to a petition from users demanding Pao's removal that attracted more than 210,000 signatures. It also led to Pao reportedly receiving death threats from users angry at her handling of the situation.
Reddit made the announcement in a statement on Friday afternoon saying it was by "mutual agreement", even as Pao signalled "a different view" from the board.
But, in a bid to take the sting out of any acrimony, both Reddit's board member Sam Altman and Pao wrote pleas for compassion after the harassment.
Pao urged those users who attacked her to remember that she was "just another human; I have a family, and I have feelings". In a resignation statement, she wrote that she has seen "the good, the bad and the ugly on Reddit. The good has been off-the-wall inspiring, and the ugly made me doubt humanity".
She wrote: "Everyone attacked on Reddit is just another person like you and me. When people make something up to attack me or someone else, it spreads, and we eventually will see it. And we will feel bad, not just about what was said."
Altman said that it was "sickening to see some of the things" that the site's users had written about Pao.
He wrote: "The reduction in compassion that happens when we're all behind computer screens is not good for the world. People are still people even if there is internet between you."
"If the Reddit community cannot learn to balance authenticity and compassion, it may be a great website but it will never be a truly great community."
Disagreements, he said, were not a problem. But, in an apparent reference to messages sent to Pao, he wrote that death threats would not be tolerated and that users who sent them would be banned.
Pao's relationship with Reddit's users deteriorated when the site, which was known for its "anything goes" atmosphere, began an anti-harassment drive in May this year.

It caused further anger when that led to the shutting down of a handful of sections that "allow their communities to use [them] as a platform to harass individuals when moderators don't take action".

Reddit's management was accused by some of seeking to limit free speech, although the site's bosses insisted they were "banning behaviour, not ideas".
Relations soured further with the dismissal of Taylor. Many of the unpaid moderators who keep Reddit's subbranches – or subreddits – running, shut down their sections in protest.
Pao wrote that she was leaving Reddit, which attracted more than 163 million visitors last month, because the "board asked me to demonstrate higher user growth in the next six months than I believe I can deliver while maintaining Reddit's core principles".
Altman's statement said: "We are thankful for Ellen's many contributions to Reddit and the technology industry generally. She brought focus to chaos, recruited a world-class team of executives, and drove growth.
"She brought a face to Reddit that changed perceptions, and is a pioneer for women in the tech industry. She will remain as an advisor to the board through the end of 2015. I look forward to seeing the great things she does beyond that."
Regarding Huffman, the statement said: "We're very happy to have [him] back. Product and community are the two legs of Reddit, and the board was very focused on finding a candidate who excels at both (truthfully, community is harder), which Steve does.
"He has the added bonus of being a founder with 10 years of Reddit history in his head. Steve is rejoining Alexis, who will work alongside Steve with the new title of 'cofounder'."
Pao was hired by Reddit in April 2013. In November 2014 she was appointed interim chief executive after the resignation of Yishan Wong, who left after an argument with the board over the running of the company.
Pao made international headlines earlier this year when she lost a landmark sex discrimination lawsuit against a former employer, the venture capital firm Kleiner Perkins Caufield & Byers.
She was told to pay legal costs of nearly $1m (£644,000), which her former employer indicated it would waive if she agreed not to appeal the court's decision. However, it emerged last month that she had decided to go ahead with a legal challenge.
Pao's case raised issues surrounding gender inequality at elite Silicon Valley technology and venture capital firms. Pao's lawyers argued she was an accomplished junior partner passed over for promotion because the firm she worked for, Kleiner Perkins, used different standards to judge men and women. Pao claimed she was fired when she complained about discrimination.
During the case lawyers said Pao was subjected to demeaning treatment including being cut out of emails and meetings by a male colleague with whom she broke off an affair and being given a book of erotic poetry by a partner at the company.
Kleiner Perkins' attorney Lynne Hermle countered during the trial that Pao failed as an investor at the company and sued to get a big payout as she was being shown the door.
Pao lost the case, but it was seen as a watershed moment, as former employees at Twitter and Facebook launched discrimination cases in its wake.