2 Gawker Editors Resign Over Article's Removal
By JONATHAN MAHLER
JULY 20, 2015
NOTICE: THIS WORK MAY BE PROTECTED BY COPYRIGHT
YOU ARE REQUIRED TO READ

THE COPYRIGHT NOTICE AT THIS LINK

BEFORE YOU READ THE FOLLOWING WORK, THAT IS AVAILABLE SOLELY FOR PRIVATE STUDY, SCHOLARSHIP OR RESEARCH PURSUANT TO 17 U.S.C. SECTION 107 AND 108. IN THE EVENT THAT THE LIBRARY DETERMINES THAT UNLAWFUL COPYING OF THIS WORK HAS OCCURRED, THE LIBRARY HAS THE RIGHT TO BLOCK THE I.P. ADDRESS AT WHICH THE UNLAWFUL COPYING APPEARED TO HAVE OCCURRED. THANK YOU FOR RESPECTING THE RIGHTS OF COPYRIGHT OWNERS.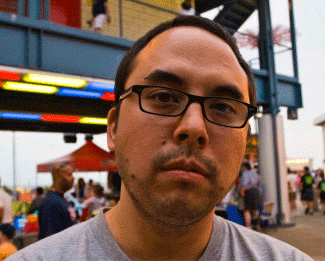 Tommy Craggs, above, executive editor of Gawker Media, and Max Read, editor of Gawker, resigned. Credit Gawker
When Gawker posted an article on Thursday night about a married male media executive's futile attempt to hire a gay escort, it was hoping to create a scandal.
But this was not the scandal it had in mind.
In the face of opprobrium across the Internet, Gawker's founder, Nick Denton, voluntarily took down the post on Friday, a highly unusual step for the 12-year-old company.
This may have helped quell one controversy, but it created another. Monday morning, the executive editor of Gawker Media, Tommy Craggs, and the editor of Gawker, Max Read, quit in protest.
The inflammatory post was now at the center of a debate over journalistic integrity, with Mr. Craggs and Mr. Read saying that the decision to delete it, against their wishes, constituted an unforgivable violation of the site's editorial independence. It made for a strange spectacle — two editors standing on principle in defense of such an unsavory article.
Gawker, which is known for nothing if not flouting the conventions of good taste, has generated plenty of controversy in the past. But this scandal seems especially ill timed.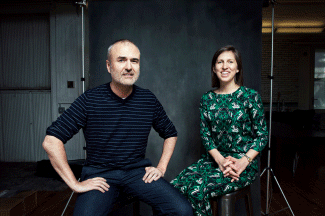 Nick Denton and Heather Dietrick, Gawker Media's managing partners Credit Jesse Dittmar for The New York Times
The company is about to move into much larger and more expensive offices in Manhattan. And Mr. Denton, who with his family owns about 68 percent of Gawker, has been hoping to sell a minority stake in the company.
Maybe most significant, Gawker faces a $100 million lawsuit brought by Hulk Hogan, claiming that the site violated his privacy by posting excerpts from a videotape of him having sex with a woman who was then the wife of a friend of Mr. Hogan's. The latest scandal may not have a material effect on the case, but
from at least a public relations standpoint, it is not going to help Gawker advance its image as torchbearer for the values of the First Amendment.
(In the midst of the controversy on Friday, Mr. Hogan sent a one-word Twitter post: "Gawker.")
Mr. Craggs first told Mr. Denton about the initial post concerning the media executive at a meeting Thursday afternoon, a few hours before it went up. Mr. Denton expressed qualms about the article at the time. "I couldn't imagine the headline and couldn't see the point," he said in an email. "What was revealed?"
Nevertheless, he did not interfere with the editorial process or ask to see a copy of the article before it was published that evening.
The next day, as criticism of the article intensified, Mr. Craggs proposed that he issue a statement. It was not exactly an apology.
In the statement, which Mr. Craggs sent to Mr. Denton but which was never published, Mr. Craggs noted that Gawker was founded as a media gossip site and had always covered the lives — "unapologetically and often mercilessly" — of the people who work in and run the industry. "We stand by the story, which meets our simple, unwavering standard of being both true and interesting," he wrote.
"But too many people whose opinions we trust were appalled by the post for us not to have a conversation about how we approach these kinds of stories going forward."
Mr. Denton never responded. Instead, he called a vote of the company's six managing partners about whether to retract the post. Mr. Craggs, the only strictly editorial employee in the group, learned about the vote while on a plane to California. He was one of two partners who opposed taking down the article. (The other was Heather Dietrick, Gawker's president and general counsel.)
"That this post was deleted at all is an absolute surrender of Gawker's claim to 'radical transparency,' " Mr. Read wrote in his letter of resignation. "That noneditorial business executives were given a vote in the decision to remove it is an unacceptable and unprecedented breach of the editorial firewall, and turns Gawker's claim to be the world's largest independent media company into, essentially, a joke."
It was the first time, Gawker said, it had ever deleted a post for anything other than factual or legal reasons.
The reversal speaks to how much both the company and the culture of the Internet have changed since Mr. Denton started Gawker from his living room in 2002. At the time, Gawker had two part-time employees and no advertisers; today, it has about 260 full-time staff members and some $50 million in advertising revenue. What is more, the rise of social media sites like Facebook and Twitter has provided a platform for people to gather and express their outrage en masse.
On Friday, Mr. Denton issued a measured statement about the decision to take down the post, noting that he considered it true and well reported. (For his part, the subject of the article disputed its accuracy.) "In light of Gawker's past rhetoric about our fearlessness and independence, this can be seen as a capitulation," Mr. Denton wrote of removing the article. "And perhaps, to some extent, it is."
On Monday, however, he struck a different tone in a long note to Gawker's editorial staff.
"I was ashamed to have my name and Gawker's associated with a story on the private life of a closeted gay man who some felt had done nothing to warrant the attention," he wrote.
Mr. Denton acknowledged that business concerns were a factor — "If the post had remained up, we probably would have triggered advertising losses this week into seven figures" — but he said that his view of the article was informed to a greater degree by his vision for the company's future.
"Some humane guidelines are needed — in writing — on the calculus of cruelty and benefit in running a story," he wrote. "We do not seem to expose every personal secret — only those that reveal something interesting."
These sentiments stand in stark contrast with many things Mr. Denton has said in the past about Gawker. He has boasted in interviews about the "shamelessness" of certain Gawker articles, and has long characterized the site's mission as one of "putting truths on the Internet" — whether or not these truths have any redeeming social value, and regardless of the damage they might cause.
"My view of the original post was that it fell solidly within the traditions and practices that Nick had established through the years at Gawker Media," said Tom Scocca, the executive features editor at Gawker.
In this sense, the decision to take down the post was less a capitulation than a repudiation of Gawker's identity.
"Nick saw this as a pretext for remaking Gawker in the way that he wanted to remake it," Mr. Craggs said in an interview. "If it cost him the core values of the company, then so be it."
For the moment, Gawker's editorial employees seem less interested in debating the merits of the initial post than in criticizing Mr. Denton's handling of it and in bemoaning the loss of two of the company's most admired editors.
"Nick has a long road ahead of him in terms of gaining back the trust of editorial employees," said Lacey Donohue, the executive managing editor of Gawker Media, "if he ever does."
Ravi Somaiya contributed reporting.