Obama Grants Immunity to CDC Whistleblower on Measles Vaccine Link to Autism
by Health Impact News Editor
February 3, 2015
NOTICE: THIS WORK MAY BE PROTECTED BY COPYRIGHT
YOU ARE REQUIRED TO READ

THE COPYRIGHT NOTICE AT THIS LINK

BEFORE YOU READ THE FOLLOWING WORK, THAT IS AVAILABLE SOLELY FOR PRIVATE STUDY, SCHOLARSHIP OR RESEARCH PURSUANT TO 17 U.S.C. SECTION 107 AND 108. IN THE EVENT THAT THE LIBRARY DETERMINES THAT UNLAWFUL COPYING OF THIS WORK HAS OCCURRED, THE LIBRARY HAS THE RIGHT TO BLOCK THE I.P. ADDRESS AT WHICH THE UNLAWFUL COPYING APPEARED TO HAVE OCCURRED. THANK YOU FOR RESPECTING THE RIGHTS OF COPYRIGHT OWNERS.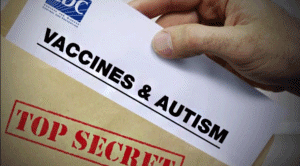 After six months and nearly one billion tweets on Twitter, it took a media frenzy over a small measles outbreak in California at the beginning of 2015 to draw the attention of some in the national media to finally start reporting on the significance of the CDC Whistleblower story from the summer of 2014.
Patrick Howley of The Daily Caller has reported that the Obama administration has granted whistleblower immunity to Dr. William Thompson, a senior epidemiologist at the CDC who co-authored and published research on the MMR vaccine for the CDC back in 2004. His decision to become a whistleblower and reveal data that was concealed by the CDC linking the MMR vaccine to autism among African American boys was revealed during the summer of 2014.
In his report, Howley links to a letter published on the Natural News website from the summer of 2014 sent by Dr. Thompson to then-CDC director Dr. Julie Gerberding in February 2004, where he expressed his concerns to Dr. Gerberding about how the CDC was concealing data linking the measles MMR vaccine to autism. (Letter here.)
February 2nd, 2004

Dear Dr. Gerberding,

We've not met yet to discuss these matters, but I'm sure you're aware of the Institute of Medicine Meeting regarding vaccines and autism that will take place on February 9th. I will be presenting the summary of our results from the Metropolitan Atlanta Autism Case-Control Study and I will have to present several problematic results relating to statistical associations between the receipt of MMR vaccine and autism.

It's my understanding that you are aware of several news articles published over the past two weeks suggesting that

Representative David Weldon is still waiting for a response from you regarding two letters he sent you

regarding issues surrounding the integrity of your scientists in the National Immunization Program. I've repeatedly asked individuals in the NIP Office of the Directors Office why you haven't responded directly to the issues raised in those letters and I'm very disappointed with the answers I've received to date. In addition, I've repeatedly told individuals in the NIP OD over the last several years that they're doing a very poor job representing immunization safety issues and that we're losing the public relations war.

On Friday afternoon, January 30th, I presented the draft slides for IOM presentation to Dr. Steve Cochi and Dr. Melinda Wharton. The first thing I stated to both of them was my sincere concern regarding presenting this work to the Institute of Medicine if you had not replied to Representative Weldon's letters. I have attached the draft slides for your review. I have been told that you have suggested that the science speak for itself. In general I agree with that statement, but as you know, the science also needs advocates who can get the real scientific message out to the public.

In contrast to NIP's failure to be proactive in addressing immunization safety issues, you have done an amazingly effective job addressing the press on a wide range of controversial public health issues including SARS, Monkey Pox and Influenza. The CDC needs your leadership here because I may very well be presenting data before a hostile crowd of parents with autistic children who have been told not to trust the CDC. I believe it is your responsibility and duty to respond in writing to Representative Weldon's letters before the Institute of Medicine meeting and make those letters public. Otherwise, you give the appearance of agreeing with what he has been suggested in those correspondences and you're putting one of your own scientists in harms way. This is not the time for our leadership to act politically. It is a time for our leadership to stand by their scientists and do the right thing. Please assist me in this matter and respond to Representative Weldon's concerns in writing prior to my presentation on February 9th.

Sincerely,

William W. Thompson, PhD

Epidemiologist

Immunization Safety Branch
Howley points out that Gerberding is now an executive vice president at Merck, the pharmaceutical giant that is currently the sole manufacturer of the measles vaccine.
Gerberding originally left the CDC to take the position of president of Merck's vaccine division.
Dr. Brian Hooker Spent 10 Years Trying to Obtain CDC Documents on Measles Vaccine Study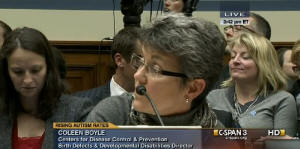 Dr. Coleen Boyle of the CDC testifies under oath before Congress in November 2012 that the body of evidence shows there is no connection between mercury in vaccines and autism. Dr. Boyle was a co-author with Dr. William Thompson on the 2004 study.
As we have previously reported, Dr. Brian Hooker spent 10 years fighting the CDC and submitting over 100 Freedom of Information Acts to obtain the raw data from studies the CDC conducted that allegedly proved there was no connection between the measles MMR vaccine and autism. It was almost exactly one year ago from now, in February of 2014, that Dr. Hooker was finally able to secure the raw data from the studies he was seeking, with the help of Congressman Bill Posey, which revealed that the CDC had data linking the measles MMR vaccine to autism for over 10 years.(Original story and press release here.)

At the time this was revealed, the mainstream media either ignored it, or vilified it as insignificant.
CDC Whistleblower Contacts Dr. Hooker
A few months later, Dr. Brian Hooker received a phone call from Dr. William Thompson of the CDC, one of the original authors of the 2004 study. A series of phone calls took place, and Dr. Hooker recorded some of them. Here is the now famous video that was released in the summer of 2014 that mainstream media basically ignored:
CDC Director of Immunization Safety Admits Bias and Withholding Data Linking Measles Vaccine to Autism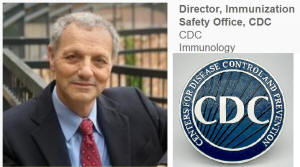 Frank DeStefano, MD, MPH.
While most of the mainstream media was ignoring this story, independent journalist and former CBS reporter Sharyl Attkisson called Dr. Frank DeStefano, the CDC Director of Immunization Safety, who was a co-author with Dr. William Thompson in the 2004 CDC study on the MMR vaccine, and asked him some questions about the concealed data Dr. Thompson had revealed.
She recorded her phone call and posted it on her website here.
Transcript:

Dr. Frank DeStefano: I think what [Thompson's] saying there was a larger, um, uh, odds ratio or association among the–the larger group and that there was not, uh, as strong an association among the birth certificate sample. And I mean, what I say to that, I think we discussed that, uh, as I recall, this was like, you know, over ten years ago, and, uh,

I think at the time we had consensus among all co-authors that the birth certificate sample provided the more valid results because it could uh, it had more complete information on, uh, on race for one, and secondly, more importantly, it had information on important factors that, uh, had to be you know controlled for particularly in studies of autism, in particular, it would be things like birth weight, the mother's age, the mother's education.

So I think for those reasons we were able to adjust for these factors and we thought, you know, we uh, our opinion was that that the results of the birth certificate sample provided the more reliable results. And I think, you know, as I recall, we all came to consensus and, uh, signed off on that, uh, in the paper.

Attkisson: Were you aware of any of his concerns of, you know, have you been aware before today of any of his concerns about this?

DeStefano: Uh, uh, yeah, I mean I've continued to see, uh, uh, see him for over the past ten years and we've interacted fairly frequently, and, uh, uh, no I wasn't aware of this.

Attkisson: So whoever he raised his concerns to, he didn't, he didn't raise it to you or anybody you knew of?

DeStefano: No, I mean the last time I saw him was probably about two months ago, and he didn't mention anything about this.

Attkisson: And at the time he didn't seem concerned when you said there was a consensus?

DeStefano: No, yeah, I mean at the time he did these analyses he did, you know, he did point out that in one group, you know in that larger group the the the measures of association [between MMR vaccine and autism] were higher than in the, uh, birth certificate group and, you know, we discussed that and for the reasons I mentioned, uh, we came to consensus that the, uh, birth certificate uh results were more valid.

Attkisson: Um,

I was looking at one of the birth certificates and it doesn't have -– maybe you could find one that has birth weight, mother's education, the one I'm looking at doesn't have any of that on there.

DeStefano: Ah, I mean I don't know what, which one you're looking at, I mean we get to these data were, uh, you know, right from the birth, birth, uh, the Georgia birth certificate files that contained those data.

Attkisson: Ok. Does is it a valid way of you know, you guys, scientists decide things before papers are published, of course, you use your own judgment on things, but isn't there a way, is there a valid way to look at it the way Thompson is, where he thinks, apparently, that the larger group without the birth certificates was reason for concern and something that should have been reported? To me, as just as a layperson, I would like to know that -– even if, even if it culled out when you, when you got the group down through the birth certificates, I would, I still think it would be pretty important to know…

DeStefano: No, I mean, I think, you know, the other, the other important consideration here is looking at what, what time period we're talking about. We're, you know,

autism, as you probably are aware, is a condition that really probably has its start while the child is still in the womb

. And, you now, it doesn't, some of the behaviors and such don't come apparent, become apparent until maybe the child is one, two, three years old. But, uh, uh what we know about autism that, uh, the, uh, characteristics or behavioral signs do become ava–, you know, apparent by 24 months of age, so. So we had different cut-offs, before 18 months of age, there was no difference in, in any group in terms of, uh, vaccination levels, between the cases and controls. At 24 months of age, when, uh, au—you know—behaviors of autism or some features of autism become apparent, there was no difference between the, uh, cases and controls in any group, it was at 36 months where there was a slight differen—and the difference was we're talking about a difference between 93% versus 91%, not a, a big difference. But, so that's at 36 months. And at 36 months, an exposure around that time period is just not biologically plausible to have a uh, uh, a causal association with autism. I mean autism would've already started by then. [I me?] I reiterate it probably starts in the womb, but even if you're saying, you wanna call it starting by the time some behavioral features become apparent, it had started before 36 months. And then, you know, we, from, so I think from a biological argument, it's implausible this was a causal association. And then I think we have, uh–pretty convince–

Attkisson: Let me just, let me just interrupt what, before I lose that thought. So you already made up your mind regardless of what the stats show that if it, certain things show that it didn't make sense, you wouldn't, you would try to find out a way to…

DeStefano: No, that's not we said, I'm just saying, you know, you interpret, you interpret findings, also, you know, there's the statistics, then you have to also interpret, bring in things like biological plausibility, how do you interpret these results?

So I think we had pretty strong evidence that these results at 36 months were primarily a reflection of requirements to attend early intervention special education programs for the for the children with autism. And why do we say that? We say that because the effect was almost all seen in children 3-5 years of age and those were the ones that early education programs and 98%, you know, 98% of that of that age group was in special education programs for which vaccination was of a requirement.

Attkisson: Is there any possibility that it is biologically plausible and you just haven't, you know, that that's, the consensus is that it's not, among you guys, but that it is and you're overlooking that?

DeStefano: I'm, I'm not aware of any data would, that would s–, you know, that would say that, uh, you would have, um, onset of autism after 36 months.
Attkisson asked the CDC director why the excluded data linking the measles vaccine to autism in African American boys would not be important enough to investigate further, since it contained such a higher rate of autism. Dr. DeStefano's reply was very typical of the bias that currently exists among CDC scientists when it comes to autism:
you know, autism, as you probably are aware, is a condition that really probably has its start while the child is still in the womb. And, you now, it doesn't, some of the behaviors and such don't come apparent, become apparent until maybe the child is one, two, three years old.
In other words, they believe autism is completely due to genetic factors, and not environmental factors. Of course, this theory of the genetic cause of autism lends itself to billions of dollars in drug research, even though it contradicts both scientific evidence, as well as the experience of many tens of thousands of parents who saw their completely normal child rapidly digress shortly after receiving vaccines.
Even the National Vaccine Injury Compensation Program has paid out damages to children with autism as a result of vaccines, including the measles MMR vaccine.
Obama Has Granted Whistleblower Immunity – What's Next?
Now, many months later after all of this information was revealed, Patrick Howley of the Daily Caller has picked up the story, and revealed that Dr. Thompson actually obtained whistleblower status from the Obama administration "months ago."
So what's next?
Howley reports that Congressman Posey staffer Anna Schartner stated:
"We're working with the Science Committee to get a hearing," Anna said. "What we're talking about is integrity within an agency. It's rightfully under the purview of the Science Committee."
In an interview with Dr. Gary Null on his national radio program last month (January 2015), Dr. Brian Hooker stated that Dr. Thompson is currently cooperating with members of a Congressional subcommittee. Also:
Thousands of American parents with vaccine damaged children, suffering from permanent neurological impairment and autism, await a trial that will finally bring to justice many of the nation's top health officials. (Source.)
The Mainstream Media is Covering the Wrong Measles Story
Yesterday, we published an article about how the mainstream media was not covering the charges of fraud against Merck regarding the measles MMR vaccine in the current measles debate. (See: Why is the Mainstream Media Ignoring Measles Vaccine Fraud Cases?)
We mentioned not only the CDC whistleblower story, but also the federal lawsuit with allegations of fraud over the mumps portion of the MMR vaccine, in a case filed back in 2010 by two virologists who worked for Merck, and became whistleblowers.
Hours later, The Daily Caller published the report by Patrick Howley. This is a positive move in the right direction that we hope other media sources will follow.
The United States does not currently have a measles epidemic. We have an autism epidemic.

The-Autism-Catastrophe
It is time to stop denying the vaccine link to autism, and work on a solution to the very obvious problems that exist in the vaccine industry. Autism is a much more serious problem than the small number of measles cases we are currently seeing. We cannot continue to deny this problem exists, if we expect to find real solutions.