Police Release Video of Traffic Stop of Princeton Professor
by Daniel Victor and Damien Cave
FEB. 11, 2016
NOTICE: THIS WORK MAY BE PROTECTED BY COPYRIGHT
YOU ARE REQUIRED TO READ

THE COPYRIGHT NOTICE AT THIS LINK

BEFORE YOU READ THE FOLLOWING WORK, THAT IS AVAILABLE SOLELY FOR PRIVATE STUDY, SCHOLARSHIP OR RESEARCH PURSUANT TO 17 U.S.C. SECTION 107 AND 108. IN THE EVENT THAT THE LIBRARY DETERMINES THAT UNLAWFUL COPYING OF THIS WORK HAS OCCURRED, THE LIBRARY HAS THE RIGHT TO BLOCK THE I.P. ADDRESS AT WHICH THE UNLAWFUL COPYING APPEARED TO HAVE OCCURRED. THANK YOU FOR RESPECTING THE RIGHTS OF COPYRIGHT OWNERS.
The Princeton Police Department released video that shows the arrest last week of Imani Perry, a professor at the university. By PRINCETON POLICE DEPARTMENT on Publish Date February 11, 2016. Watch in Times Video »
The police in Princeton, N.J., released a dashboard video of the traffic stop of a black Princeton professor that led to her being handcuffed and searched by a white male officer — an encounter that she said left her humiliated and was emblematic of officers' mistreatment of African-Americans.
The video shows what appears to be a routine traffic stop with the professor, Imani Perry, who sounds shaken but appears compliant after
two white officers, one male and one female, pulled her over last week after, they said, she had been speeding. She was then arrested and handcuffed over unpaid parking tickets.

Dr. Perry, a professor of African-American studies at the university, described her experience in posts on Facebook and Twitter, setting off a social media debate and spurring what she said was some online abuse by commenters who said she had brought on the treatment herself. She said her posts also received words of support.

In the posts, Dr. Perry said the male officer had performed a "body search" even though a female officer was present, she was not allowed to contact colleagues to inform them of her arrest before being placed in the squad car, and she was later handcuffed to a table at the police station.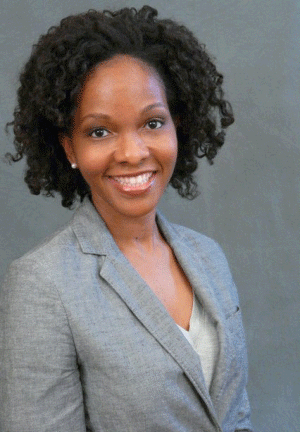 Imani Perry, a professor at Princeton. Credit Imani Perry
"The police treated me inappropriately and disproportionately," she wrote in a Facebook post on Monday. "The fact of my blackness is not incidental to this matter."
The Police Department chief, Capt. Nicholas K. Sutter, said in a telephone interview on Tuesday that officers had followed policy in arresting the professor.
But although the department released footage of the arrest, it has declined to release video of the episode from inside the police station. Responding to a public records request from The New York Times for that footage and other information, Captain Sutter said the department was "researching the legal requirements" but had "clearly demonstrated compassion to Dr. Perry's concerns, transparency and responsiveness to media and other public information requests."
Captain Sutter, who said on Tuesday that he had watched dashboard camera footage of Dr. Perry's arrest, said it did not show anything unusual.
He said the male officer had checked the "exterior portion of her clothing," meaning Dr. Perry's jacket pockets and the areas around her shoes.
He added that "we will look at the policy," which does not require female officers to search female suspects. "When we can, we should," he said.
While the 27-minute video released Thursday shows most of Dr. Perry's traffic stop, key moments of the encounter happen out of view of the camera, and the audio is party drowned out by the sound of passing vehicles.
After pulling Dr. Perry over, the male officer told her he had clocked her driving at 67 miles per hour in a 45-m.p.h. zone, according to the footage. He asked if she was in a rush, and she said she was trying to get to work. He asked where she worked, and she told him Princeton University.
"Just give me a couple minutes; let me just look over everything, just make sure everything else is valid by checking your registration and everything, and we'll get you out of here," the officer told her, going back to his squad car.
Fifteen minutes elapsed before the officer returned to her car to tell Dr. Perry that her license had been suspended, which, she said, she did not know. He said he would ask dispatch why it had been suspended.

About two minutes later, the officer returned to tell her she had a warrant out for her arrest over a parking offense from 2013.
"Oh my goodness," she responded.
Dr. Perry showed no verbal or physical resistance as she exited her car with a bag.
"Unfortunately, anytime we transport anyone, because you're under arrest because of the warrant, we have to put you in handcuffs, O.K., that's anyone," the male officer said.
"It's just a parking offense, so nobody else has to know about it," he added.
Dr. Perry asked if she was allowed to text anyone at the university to let them know about the arrest before going to the police station.
He said, "When we get there, you can call them, you can make as many phone calls and texts as you want."
Dr. Perry and the two officers, whose names were not immediately available, then walked out of view of the camera. During what sounded like the search, the male officer asked if she had anything in her pockets like keys or a cellphone.
"We just gotta be sure that you've got nothing sharp, not saying you do," the officer said.
At one point, the male officer appeared to show concern, while the female officer mostly observed.
"Are you O.K.?" he asked.

"No," Dr. Perry responded.

"No? Are you hyperventilating?" he asked. "As long as you have the money ... we're just going to process you real quick."
In 2015, black motorists were pulled over in 14.7 percent of Princeton police stops, according to data provided by the department after a public records request. The black population of Princeton in 2014 was 6.4 percent, according to the United States census.
Dr. Perry said Thursday that she was mostly relieved to learn that the Police Department had been careful with her personal information — blurring her face and her license plate in the video — because of the "hundreds upon hundreds of threats and slurs online, by email and via telephone" that she had received since telling her story online.

"I find myself saddened because I believe I offered a measured account of my experiences, not to the media but simply on my own social media accounts, and the snowball effect of that is that I have been attacked with incredible ugliness," she said.
"However, I believe the outpouring of care and support were a sign that what I shared struck a nerve with many people. And that resonance is something that we as a nation must contend with."
Christine Hauser contributed reporting.