Camp Lejeune whistle-blower fired: A psychiatrist who tried to prevent Fort Hood-style violence among Marines about to "lose it" instead loses his job
by Mark Benjamin
November 15, 2009
NOTICE: THIS WORK MAY BE PROTECTED BY COPYRIGHT
YOU ARE REQUIRED TO READ

THE COPYRIGHT NOTICE AT THIS LINK

BEFORE YOU READ THE FOLLOWING WORK, THAT IS AVAILABLE SOLELY FOR PRIVATE STUDY, SCHOLARSHIP OR RESEARCH PURSUANT TO 17 U.S.C. SECTION 107 AND 108. IN THE EVENT THAT THE LIBRARY DETERMINES THAT UNLAWFUL COPYING OF THIS WORK HAS OCCURRED, THE LIBRARY HAS THE RIGHT TO BLOCK THE I.P. ADDRESS AT WHICH THE UNLAWFUL COPYING APPEARED TO HAVE OCCURRED. THANK YOU FOR RESPECTING THE RIGHTS OF COPYRIGHT OWNERS.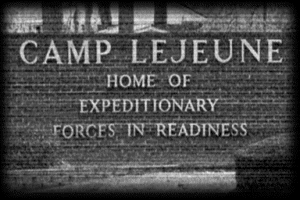 Last April, two Marines at Camp Lejeune predicted to a psychiatrist that some Marine back from war was going to "lose it." Concerned, the psychiatrist asked what that meant. One of the Marines responded, "One of these guys is liable to come back with a loaded weapon and open fire."
They weren't talking about Marines suffering from a tangle of mental and religious angst, like news reports suggest haunted the alleged Fort Hood shooter, Maj. Nidal Malik Hasan. The risk they reported at Camp Lejeune was broader and systemic. Upon returning home, troops suffering mental health problems were getting dumped into an overwhelmed healthcare system that responded ineptly to their crises, the men reported, and they also faced harassment from Marine Corps superiors ignorant of the severity of their problems and disdainful of those who sought psychiatric help.
As Dr. Kernan Manion investigated the two Marines' claims about conditions at the North Carolina military base, the largest Marine base on the East Coast, he found they were true. Manion, a psychiatrist hired last January to treat Marines coming home from war with acute mental problems, warned his superiors of looming trouble at Camp Lejeune in a series of increasingly urgent memos.
But instead of being praised for preventing what might have been another Fort Hood massacre, Manion was fired by the contractor that hired him, NiteLines Kuhana LLC. A spokeswoman for the firm says it let Manion go at the Navy's behest. The Navy declined to comment on this story.
While military officials and the media examine whether the Army missed warning signs that might have indicated an unhinged Nidal Hasan was capable of killing 13 people at Fort Hood, Manion's Camp Lejeune story is a cautionary tale of what happens to those who blow the whistle on conditions for military personnel with mental problems.
Manion says the April incident with the two Marines was just one of a series of disturbing events and serious problems with mental healthcare he saw at Camp Lejeune, a base that may be best known for a water contamination scandal that led to high rates of cancer and birth defects among Marines and their families who lived there. He was particularly concerned to see that troubled Marines were stricken with the overwhelming impulse to commit suicide or murder, telltale signs of severe combat stress.
In a telephone interview from his Surf City, N.C., home, Manion talked of overburdened staff and inadequate resources at the Naval hospital at Camp Lejeune. The psychiatrist charged that medical officials failed to study and discuss violent events among returning Marines in an effort to prevent further, similar events, and did little planning to improve handling distraught Marines who were killing themselves and others in shocking numbers. In 2008, for example, 42 Marines committed suicide and 146 attempted to do so, according to the Marine Corps.
Coincidentally or not, within 12 hours of Hasan's shooting spree, Camp Lejeune officials discovered the body of one Marine and took into custody another Marine, Pvt. Jonathan Law, who is accused of killing his colleague. Law, who had served a seven-month tour in Iraq, was suffering from self-inflicted wounds when arrested.
Mirroring reports from military installations across the country, Manion also reported harassment of Marines seeking mental help. The psychiatrist began to worry about the possibility of a major outburst of violence on the base.
"A significant number of Navy medical officials and Marine commanders do not get it," a frustrated Manion said about the situation at Camp Lejeune. "They do not understand the implications of what happens if somebody loses it," explained Manion, who has 25 years of experience as a psychiatrist and who also specializes in traumatic brain injury — exactly the kinds of skills needed so desperately at military hospitals, because mental problems and brain injuries are the signature wounds of the ongoing wars.
"People either commit suicide, commit homicide, get drunk, beat up the wife, all these things. I've seen it," he added. "That is how serious this is and they just don't get it."
Manion believes he likely prevented a "Columbine-style attack" late last April after the two Marines who warned that someone might "lose it" directed him to a third Marine who seemed on the verge of violence. Manion also provided his superiors with documentation showing troubling incidents and neglect for the needs of returning Marines that could easily precipitate violence. Maybe not on the scale of the massacre at Fort Hood, but more like the rampage by a frustrated Sgt. John Russell, who gunned down five fellow soldiers at a military mental health facility in Baghdad last May.
Manion provided to Salon a stack of correspondence with superiors, a virtual crystal ball predicting dire consequences if mental healthcare at Camp Lejeune isn't immediately improved.

In an April 24 memo to his superiors, including Cmdr. Robert O'Byrne, head of mental health for the Camp Lejeune Naval Hospital, Manion describes a frustrated Marine punching a telephone pole with his bare fists outside a treatment clinic, then storming around, cursing, with a piece of lumber with a nail in it, though nothing was done to ensure he didn't hurt himself, again, or others. In another case, a severely homicidal and suicidal Marine pounded his fists into a table and stormed out of treatment. Yet the hospital, Manion complained to his superiors, made no efforts to discuss these cases or how to better handle similar events in the future.
"There was — and continues to be — no means of discussion of high-intensity/dangerous cases such as this," a desperate Manion wrote on April 24. He warned of "immediate concerns of physical safety" at the base's mental health facilities. Manion wanted to set up special protocols for handling intense situations, such as having specially trained MPs ready to intercede if things got bad, and a plan to hospitalize potentially violent patients quickly. "They dragged their feet on that," he told me.
Within days that April, Manion intervened with the two Marines who'd warned of colleagues potentially losing it. They directed him to a third Marine who they believed was going to go on a shooting rampage. Manion worked hard to get that Marine into treatment, possibly averting bloodshed. The two Marines involved also reported harassment for working limited duty while seeking mental healthcare for themselves. They heatedly claimed that two noncommissioned officers had recently told them, "I don't care why you are on [limited duty]. You are nothing but worthless pieces of shit," according to an April 29 e-mail Manion sent to O'Byrne and others, complaining about such attitudes.
Like many healthcare providers at military bases across the country, Manion technically worked for a military contractor, Spectrum Healthcare Resources, a subcontractor for NiteLines Kuhana LLC.
On June 24, a supervisor for the contractor warned Manion to stop making trouble. "Kernan Manion, it is requested that you cease and desist all further correspondence with the government," the supervisor with NiteLines, Pamela Friend, wrote to Manion.

But Manion was still frustrated that Camp Lejeune did not seem to be taking these risks seriously. On Aug. 30, he appealed to a series of military inspectors general in a written complaint. He warned of an "immediate threat of loss of life and/or harm to service members' selves or others" if conditions did not improve. He complained of a "complete disregard for … implications for patient safety and well-being." He decried that officials at Lejeune had ignored "repeated overt and emphatically stated concerns about the very safety and overall welfare of the affected patients." And he warned that "many patients' lives are imminently at risk."

Four days later, the contractor fired Manion "effective immediately,"
according to his termination e-mail. The note provides no reason for the firing. Manion was directed to clean out his office the next day, under the watchful eye of a chief petty officer, and have no further contact with his patients.
In a statement to Salon, NiteLines said the Navy wanted Manion fired, but did not explain why. "The treatment facility at Camp Lejeune notified (Nitelines) that Dr. Manion did not meet the Government's requirements in accordance with the contract, and they directed he be removed from the schedule," it reads.
Salon e-mailed the spokesman for the Naval Hospital Camp Lejeune, Raymond Applewhite, with details of this story and then described some of these facts with him in a follow-up telephone call, requesting an interview with O'Byrne. The Navy did not respond further.
Manion left Camp Lejeune after he got fired, but he did not stop worrying about the potential for violence there.
In mid-September, Manion filed a 14-page complaint with the Department of Defense inspector general. On Sept. 29, he warned the Navy's Bureau of Medicine and Surgery inspector general in writing of "serious mismanagement of post-deployment mental health services that was both endangering patient, staff and community safety as well as severely compromising the quality of care" for returning Marines. Manion noted that the poor care at Camp Lejeune continued despite "the ever present threat of life-threatening violence by distraught service members towards themselves or others."
Finally, Manion wrote President Obama that same day. "Frankly, in my more than 25 years of clinical practice, I've never seen such immense emotional suffering and psychological brokenness — literally a relentless stream of courageous, well-trained and formerly strong Marines deeply wounded psychologically by the immensity of their combat experience," he wrote to the president.
Manion added, however, that at Camp Lejeune, that immense problem was being met with "inadequate treatment" and "callous indifference."
He still worries. "I don't like seeing these guys mistreated," Manion said. "This is akin to somebody dying on the battlefield and not being attended to," he added. "These guys are saying they are broken and need help, and the system is saying, 'next, next, next.'"
Mark Benjamin is a national correspondent for Salon based in Washington, D.C. Read his other articles here.