Online abuse: 'existing laws too fragmented and don't serve victims': Chief constable Stephen Kavanagh says scale of abuse could overwhelm police, as MPs prepare to introduce bill to update law
by Sandra Laville
March 4, 2016
NOTICE: THIS WORK MAY BE PROTECTED BY COPYRIGHT
YOU ARE REQUIRED TO READ

THE COPYRIGHT NOTICE AT THIS LINK

BEFORE YOU READ THE FOLLOWING WORK, THAT IS AVAILABLE SOLELY FOR PRIVATE STUDY, SCHOLARSHIP OR RESEARCH PURSUANT TO 17 U.S.C. SECTION 107 AND 108. IN THE EVENT THAT THE LIBRARY DETERMINES THAT UNLAWFUL COPYING OF THIS WORK HAS OCCURRED, THE LIBRARY HAS THE RIGHT TO BLOCK THE I.P. ADDRESS AT WHICH THE UNLAWFUL COPYING APPEARED TO HAVE OCCURRED. THANK YOU FOR RESPECTING THE RIGHTS OF COPYRIGHT OWNERS.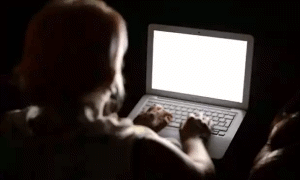 Only 9% of online hate crimes nationwide are investigated, according to report. Photograph: PA
The chief constable leading the fight against digital crime is calling for new legislation to tackle an "unimagined scale of online abuse" that he says is threatening to overwhelm the police service.

Stephen Kavanagh, who heads Essex police, argues it is necessary to consolidate and simplify offences committed online to improve the chance of justice for tens of thousands of victims.

"There are crimes now taking place -– the malicious use of intimate photographs for example -– which we never would have imagined as an offence when I was a PC in the 80s. It's not just the nature of it, it is the sheer volume.

"The levels of abuse that now take place within the internet are on a level we never really expected. If we did try to deal with all of it we would clearly be swamped."

Speaking two days after Adam Johnson was found guilty of sexual activity with a 15-year-old girl, having groomed her via a series of WhatsApp messages, Kavanagh said the range of legislation used against online abusers did not serve victims well. It includes at least one law that dates back to the 19th century.

"No police chief would claim the way we deliver police services has sufficiently adapted to the new threat and harms that the internet brings," Kavanagh told the Guardian. Recently introduced new offences such as revenge porn were welcome, he added, but piecemeal.
A group of cross-party MPs will introduce a private member's bill into parliament on Wednesday to update the law on cyber-enabled crime. The draft legislation, being introduced by Liz Saville Roberts, a Plaid Cymru MP, calls for a review and consolidation into one act of all the legislation currently being used against digital crime. It also calls for new powers to outlaw the use of spyware or webcams on digital devices without permission.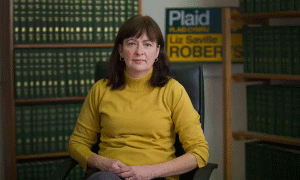 MP Liz Saville Roberts has called for legislation to be consolidated. Photograph: Andrew Price/View Finder Pictures
Digital-Trust, a charity working with victims of online abuse and the organisation that drew up the bill, said there was a confusing array of more than 30 pieces of legislation currently being used against online crimes. These include the Contempt of Court Act 1981, Protection from Harassment Act 1997, Malicious Communications Act 1988, Communications Act 2003, Offences Against the Person Act 1861, Sexual Offences (Amendment) Act 1992, Crime and Disorder Act 1998, Computer Misuse Act 1990, and the Criminal Justice Act 2003.
Harry Fletcher, the criminal justice director at Digital-Trust, said: "Criminals and abusers readily use technology and it is imperative that the criminal justice system catches up. Existing laws are fragmented and inadequate."
Earlier in the week, it emerged that the Crown Prosecution Service in England and Wales has turned to Twitter for help as it faces a worrying increase in the use of social media by perpetrators to commit crimes against women and girls, including rape, domestic abuse and blackmail.
Kavanagh said the status quo did not serve victims. "Often victims don't know how to articulate what happened to them, they aren't clear what the offence is if there is one," he said. "When they then get an ambiguous response from the police, it undermines their confidence about what has happened. It is not just about officers and staff being confident, it is about victims being confident that what has taken place is a crime. So the law needs to be pulled together and the powers consolidated into a single place."
Online abuse is also hugely under-reported. A report by the Greater London Authority suggested only 9% of online hate crimes nationwide were investigated. Its victims include those suffering racist and homophobic abuse, as well as women and girls suffering harassment, online stalking, threats, blackmail and sexual abuse facilitated via social media.

The scale of misogyny, racism, and other hate crimes on the internet is such that the threshold set by the director of public prosecutions for prosecuting the abuse is very high. Most cases under section 1 of the Malicious Communications Act -- relating to indecent and grossly offensive and threatening messages -– are not prosecuted.

But Kavanagh said such abuse ruined lives, and there needed to be clear lines drawn to establish what was and was not criminal. "Individuals are using the internet around domestic abuse, for harassment all the time. We are seeing teenagers who are bullied commit suicide because of the threats that are taking place," he said.
"The police, with victims' groups, with user communities, need to identify these thresholds, and once they are exceeded we need to get to the stage where whether you are reporting in Essex, Manchester, or Devon and Cornwall, you can be confident of receiving a consistent approach. That has to happen."
There are also serious concerns over the lack of skills and capability to properly investigate online abuse. Just 7,500 out of about 100,000 police officers in England and Wales are specially trained to investigate digital crime. Yet, he believed the idea of creating a specialist national unit on digital crime was not the answer.
"70% of the population has access to a smartphone for accessing the internet, and if you are getting access to the internet you can use it for all kinds of things. This needs to be mainstream so that all officers understand what digital crimes are and how to investigate them effectively.
"The challenge we have is to increase the level of knowledge and confidence around social media hate crime in all officers, so they know how they can secure the evidence and what they need to do to investigate. They don't all know that at the moment. The police do need to step up and understand the quality of service to victims of these types of digital crimes is not good enough."