Going Nuclear!
The Ralph Nader Radio Hour
September 3, 2016
"One of the most important surprises for me was to discover Greg Jaczko's story and to see that nobody knew what was happening to him, that the industry orchestrated the take down of this guy as he was actually becoming the regulator that we all want, that we all need."

-- Ivy Meeropol director of "Indian Point," on the ousting of the former head of the Nuclear Regulatory Commission, Gregory Jaczko

"Why are we fooling around with cap and trade and taxes and all kind of cockamamie schemes when all we need to do is pass a simple one-sentence law: "Everything new has to be greenhouse gas free and renewable?" Why don't we outlaw any new power plant other than the solar and the wind? And why don't we mandate that the railroads electrify over ten years? Why don't we pass some damn laws that require what the public interest demands?

-- S. David Freeman, author of "All-Electric America"
Filmmaker Ivy Meeropol tells us what it's like inside a nuclear power plant with her documentary "Indian Point." And S. David Freeman tells us about how activists convinced the power company PG&E to shut down the Diablo Canyon nuclear plant in central California.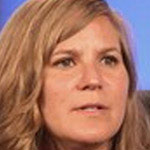 Ivy Meeropol is a documentary filmmaker, whose works include "Heir to an Execution," about the life and times of her grandparents, Julius and Ethel Rosenberg, and the six-part documentary series on the Sundance Channel, "The Hill," which followed the day to day lives of four young staffers of Florida congressman Robert Wexler in 2004. Her latest work is entitled "Indian Point," which had its premier at the Tribeca Film Festival. "Indian Point" is an examination from all sides of the issues surrounding the controversial nuclear power plant located just thirty miles from midtown Manhattan.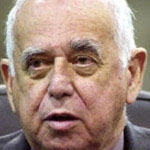 S. David Freeman is an engineer, an attorney and an author who's been called an Eco-Pioneer for his environmentally conscious leadership of both the Tennessee Valley Authority and the Sacramento Municipal Utility District. He's also a noted anti-nuclear activist, and one of the leaders of the effort to shutdown the Diablo Canyon nuclear power plant in Central California. He's the author of a number of books on energy policy, including Winning Our Energy Independence and All-Electric America. His recently released autobiography is entitled The Green Cowboy: An Energetic Life.