Attempts To Hijack The History Of Email
by Leslie P. Michelson, Ph.D., Deborah J. Nightingale, Ph.D. and Sen Song, Ph.D.
NOTICE: THIS WORK MAY BE PROTECTED BY COPYRIGHT
YOU ARE REQUIRED TO READ

THE COPYRIGHT NOTICE AT THIS LINK

BEFORE YOU READ THE FOLLOWING WORK, THAT IS AVAILABLE SOLELY FOR PRIVATE STUDY, SCHOLARSHIP OR RESEARCH PURSUANT TO 17 U.S.C. SECTION 107 AND 108. IN THE EVENT THAT THE LIBRARY DETERMINES THAT UNLAWFUL COPYING OF THIS WORK HAS OCCURRED, THE LIBRARY HAS THE RIGHT TO BLOCK THE I.P. ADDRESS AT WHICH THE UNLAWFUL COPYING APPEARED TO HAVE OCCURRED. THANK YOU FOR RESPECTING THE RIGHTS OF COPYRIGHT OWNERS.
Introduction
Three facts are undeniable concerning the history of email:

1. V.A. Shiva Ayyadurai is the inventor of email.

2. Raytheon/BBN and the ARPANET community are NOT the inventors of email.

3. Raytheon/BBN have significant economic interest in the myth that they invented email.

When these simple facts with clear documentation are shared with major media houses such as the Washington Post and the Huffington Post, a vocal minority blitzkriegs journalists using a cabal of "historians", "scholars" and "experts", who unleash confusion and disinformation, without revealing their conflict of interest and loyalty to Raytheon/BBN, which has billions to lose if Raytheon/BBN's false brand as inventors of email is exposed.

Raytheon/BBN's entire multi-billion dollar brand, (see http://www.bbn.com), that brandishes '@' logo juxtaposed with "innovation", using their mascot Ray Tomlinson as the "inventor of email ", is built on lies and myths that they "invented email". This branding provides them a competitive edge to win lucrative cyber-security contracts from their competitors.

On September 3, 2014, Dr. Deborah J. Nightingale, one the world's leading enterprise systems scientist, who recently retired her tenure of 17 years at MIT, shared the article "The Five Myths About Email's History and the 'Controversy' Fabricated by Industry Insiders to Hijack the Invention of Email" on the Huffington Post History of Email Series. In response to the facts, a irrational vocal minority unleashed hell on Dr. Nightingale, Dr. Ayyadurai and the Huffington Post.
Her series was the fourth in a History of Email Series that included an article by Larry Weber on
The Boy Who Invented Email
, Dr. Leslie P. Michelson, Phd. on
The Invention of Email
, and Mr. Robert Field on
The First Email System
. Dr. Ayyadurai's article The Future of Email, would have been the fifth article in the series.
I. A Systematic Method of Attack to Protect a False History of Email
What is also undeniably clear is that this vocal minority, each time any major media house carries the facts about the invention of email, immediately responds with a systematic method of attacks that includes a process that escalates step-by-step. For example, if defamation and character assassination fail (Step 2), they advance to the next step, of simply throwing disinformation and tantrums at the media houses (Step 3). Based on the level of resources, time and integrity of each media house to validate the facts, and not being swayed by their tantrums, their success is determined.

Step 1 - Deny that the inventor of email is Dr. Ayyadurai;

Step 2 – Defame and character assassinate Dr. Ayyadurai or any of his supporters as a "fraud", "imposter", "liar", "curry-stained Indian," and other expletives;

Step 3 – Attack the media house, journalists, editors, etc., which publish articles sharing the facts e.g. Washington Post, Huffington Post.

Step 4 - Confuse and misinform journalists by: (1) misusing the term "email" (that was originally defined by Dr. Ayyadurai in 1978 to refer to his invention "email", that was the electronic version of the interoffice, inter-organizational mail system: Inbox, Outbox, etc. that is the email we experience in modern email programs) to refer to earlier work in text messaging by Raytheon/BBN and ARPANET as email, which were clearly not email; (2) lying by equating "electronic messaging" with "email", so as to discredit Dr. Ayyadurai by stating that Dr. Ayyadurai is claiming to have invented "electronic messaging", which did exist before 1978.

Step 5 – Distract and dismiss attention of the bare facts by dismissing them as "out of context", "meaningless", etc.

Step 6 – Lie by stating that no one can "invent email".

Step 7 – "Peer Pressure" the media house and journalists, using a cabal of "historians", "scholars", "experts" with ties to Raytheon/BBN, by stating that the media house are "idiots", "stupid", "know nothing about technology", and force them to pull down the articles and facts from the web site.

As of today, two major media houses have become victims to this systematic method of attacks, pressure and intimidation: The Washington Post and the Huffington Post. The level of vitriol and abuse against Dr. Ayyadurai and his colleagues are itself a reflection of how those in power react, when their hegemony over false narratives are threatened.
The facts on this situation, however, are "black and white."
II. Email was thought "impossible" before 1978
The interoffice, inter-organizational mail system was a complex system of interlocking parts that were used by secretaries, office workers, and other ordinary people to process paper mail communications.
In 1978, such ordinary people did not interact with computers. Those who interacted with computers were highly trained technical personnel: computer systems operators, systems analysts, computer programmers, engineers and scientists, who used computers for performing complex scientific and data processing tasks.
The concept of end users, ordinary people interacting with computers, using software applications, as we do today, such as email, spreadsheets, presentation graphics, etc. was inconceivable at that time. In 1978, there were no personal computers (PCs), laptops, iPads and smart phones. Few, if any ordinary people like secretaries, office workers, doctors, dentists and students, for example, had ever touched a computer keyboard or interacted with a computer terminal or ever even "logged in" to use an end user software application.
This is precisely why leading researchers in the ARPAnet research community, highly trained computer engineers and scientists, who were focused on developing rudimentary methods for the simple transfer of electronic messages reliably, thought it inconceivable to build an entire electronic system, for such an untrained, computer illiterate base of end users, to manage the myriad of functions of an inter-organizational mail system.
In the RAND Report, published on December 1977, for example, its author, Mr. David Crocker, a leading member of the ARPAnet community, conveyed the impossibility of creating such a system for such diverse end users, in the Report's Introductory section, which defined the limits and scope of their then-current work in electronic messaging:
Since the system is to be used for communication which is exemplified in older and heavily-exercised technology, it is assumed that users have an extensive conceptual model of the communication domain. It is further assumed that a system which performs in ways which deviate from that model will be viewed as "idiosyncratic" and impeding the efforts of the user. Problems occurring during this sort of interaction can be expected to be as irritating as having a pen which leaks or a typewriter with keys that jam. Therefore, a major design goal for MS is to provide an integrated set of necessary and sufficient functions which conform to the target user's cognitive model of a regular office-memo system. At this stage, no attempt is being made to emulate a full-scale inter-organization mail system....

The level of the MS project effort has also had a major effect upon the system's design. To construct a fully-detailed and monolithic message processing environment requires a much larger effort than has been possible with MS. In addition, the fact that the system is intended for use in various organizational contexts and by users of differing expertise makes it almost impossible to build a system which responds to users' needs. Consequently, important segments of a full message environment have received little or no attention and decisions have been made with the expectation that other Unix capabilities will be used to augment MS. For example, MS has fairly primitive data-base management (i.e., filing and cataloging) facilities and message folders have been implemented in a way which allows them to be modified by programs, such as text editors, which access them directly, rather than through the message system.

-- Framework and Functions of the "MS" Personal Message System: A Report prepared for Defense Advanced Research Projects Agency, by David H. Crocker
The historical context in which such statements were expressed is important to understand. They reveal two important insights.
First, ARPAnet researchers were highly trained technical personnel. They were working on technologies to support a homogenous group of "users," technical people who knew how to program and were facile with the computer. They were not developing software applications for "users of differing expertise," the secretary or officer worker. The computer, playing a role in the day-to-day life of such end users, was a primordial concept to these ARPAnet researchers.
Second, the ARPAnet researchers were working on creating rudimentary methods to reliably transfer electronic messages from point to point, across multiple nodes of potential failure. Transferring short messages reliably such as: "Charlie take that hill" or "Bomb location 32 degrees North" for battlefield communications was their inspiration. ARPAnet researchers were not being paid to emulate a system for managing interoffice, inter-organizational communications.

The concept of creating the system of interlocking parts to emulate the interoffice, inter-organizational mail system – email, was simply beyond their scope of work, or, as they had deemed, "impossible."
In addition to the RAND Report, the False Claims section of
http://www.inventorofemail.com
, documents research across hundreds of other primary sources, to demonstrate that the work of ARPAnet researchers and others, prior to 1978, was focused on defining and creating simple methods for the exchange of text messages, which were certainly not email.
III. Why Dr. Ayyadurai is the Inventor of Email
Here are technical facts on why Dr. Ayyadurai is the inventor of email:
In 1978, Dr. Ayyadurai created a system of computer programs, which were the first full-scale emulation of the interoffice, inter-organizational mail system;

Shiva named his system "email";

The system, email, which he solely created, contained all the features that are strikingly similar, if not exact, to the features and functions in modern email programs such as Gmail, Hotmail, Yahoo, etc.; and,

Prior to 1978, there was no intention of other electronic messaging developers, dating as far back to the Morse Code telegraph of the 1800s, to develop email.
There are three clear legal reasons, as documented by fact, why Shiva is the inventor of email:
First, by the act of Shiva creating email, in 1978, he became "the inventor of email".
Second, in addition to this first point of fact, Shiva also received official recognition by the U.S. government as the inventor of email based on the following facts:
In 1978, when Shiva created email, there was no mechanism to protect software inventions, through either Copyright or Patent;

In 1980, the Copyright Act of 1976 was amended to become the Computer Software Act of 1980, which allowed software inventors to have their software inventions protected through Copyright. Even then the Supreme Court did not recognize Software Patents;

In 1981, Shiva applied for a Copyright to protect his invention of email, which required him to submit copies of portions of his code and User's Manual to the Library of Congress that made his work publicly accessible; and,

On August 30, 1982, he received official recognition by the U.S. government as the inventor of email, when he was issued the first Copyright for "Email", "Computer Program for Electronic Mail System".
Third, during 1980 to 1982, evidence of Shiva's invention of email appears in three other documents:
The West Essex Tribune Article of 1980;

The Honors Award letter and Certificate from Westinghouse Science Talent Search Committee in 1981; and,

The acknowledgement of Shiva's invention of email on the front-page of Tech Talk on September 2, 1981, wherein Shiva was one of three students, among the incoming class of 1,041, who was highlighted.
Then on the technical facts alone, Ayyadurai is the inventor of email. However, beyond this, he also received legal and formal recognition by the US government's then existing laws for software invention. And beyond these two important points, even prior to the Smithsonian news, he received acknowledgement for his invention, as evidenced in at least three (3) other documents, before 2012.
IV. Creation of InventorOfEmail.Com
Shortly after the vitriol, allegations and racism, unleashed by those loyal to Raytheon/BBN, and attacks on the Washington Post in February of 2012, we established the site http://www.inventorofemail.com to set the record straight, beyond the disinformation for Mr. Crocker, SIGCIS, and the like. Many, including the authors of this article, as listed on http://www.inventorofemail.com/site-con ... graphy.asp contributed to that web site by providing content, research, edits, as well as feedback on the site design.
V. The Summary of Attacks on the Washington Post
On February 16, 2012, nearly 33 years after the invention of email, computer code, papers and other artifacts documenting the invention of email were acquired into the Smithsonian. The same day the Washington Post published an article
"V.A. Shiva Honored as the Inventor of Email."
This article led to attacks on Dr. Ayyadurai and the Washington Post. Dr. Ayyadurai was called a "Fraud", "Imposter", "Dick", "Asshole", "Curry-Stained Indian Who Should be Hung and Beaten", and other deplorable comments. The Washington Post's reporter and editors were attacked for publishing the article.
A vocal minority led by David Crocker and SIGCIS historians attacked Dr. Ayyadurai and the Washington Post, by confusing the terms "electronic messaging" with "email", and presented nearly 12 false claims that email was invented before 1978. The Washington Post was unable to respond to these attacks. In the midst of the melee, they simply acquiesced to the barrage of confusion by a "mea culpa" and "correction".
We, the authors of this release, and others, did respond with the facts on the False Claims Section on the InventorOfEmail.Com, which dissected and demonstrated the myths and lies, of each of the 12 claims made, that included five of them, which were the most ubiquitous. Dr. Nightingale and Dr. Song were the major contributors of this content.
However, during this melee, where Shiva was simply attacked and abused, the reach of tabloids such as Gizmodo, the Blaze, the Verge, and others, suffocated the facts from real investigative journalists ever seeing these facts. Most "journalists" simply cut and pasted the lies and nonsense promulgated by Mr. Crocker, SIGCIS, and from these tabloids, in subsequent articles.
In late 2013, Dr. Ayyadurai, completed a book
The Email Revolution
, and attempted to get the facts to the general public, which shared the content we had developed, as well as content from the InventorOfEmail.Com site.
Detractors, once again, responded to his book, by going on to Amazon's website and vandalizing the site and attacking Dr. Ayyadurai, with comments such as fraud, liar and imposter.
June 11, 2012 11:10 p.m.

Speech emerged from our need to articulate grievances. At some point, yelling and pushing was no longer enough, and smacking on the head with stones just hurt too damn much, and we had to find a way to talk about it. It began with grunts and growls. Or maybe pleas for mercy. Maybe the first time a voice kept a stone from breaking a head, that was speech. Yes, I think that would be.

But I can't speak a word that will stop anonymous cybervandals from posting phony Amazon reviews panning my book

, giving my girls shit on Twitter, trying to take down my websites, sending me hatemail, signing me up for free email offers, ordering me pizza, sending me bags of poop, certificates of jerkdom, and really, the kindest one, a free package of Attends. It's at times like these that having a deep understanding of the universe and an abiding trust in the universe's merciful nature comes in really handy.

But eventually, sanctity wears thin and you start to seethe.

-- The Real Diary of Charles Carreon, by Charles Carreon
VI. The Summary of Attacks on the Huffington Post
Nearly two (2) years had passed since the abusive attacks on the Washington Post; however, we were consistently committed to getting the facts of email's history to the general public.
In late 2013, Dr. Nightingale, then Director of MIT's Sociotechnical Systems Research Center (SSRC), sponsored a special talk by Dr. Ayyadurai to share the facts about email's invention as well as the larger questions of innovation. Dr. Ayyadurai was a Visiting Researcher at MIT, at the time of this talk.
To commemorate the Anniversary of Email on August 30, 2014, the Huffington Post was given the opportunity to share a History of Email Series, along with a video interview with Dr. Ayyadurai and his 82-Year-Old father Vellayappa Ayyadurai. Larry Weber, Leslie P. Michelson, Robert Field, Deborah J. Nightingale, V.A. Shiva Ayyadurai, contributors to the InventorOfEmail.Com site, reviewed and authored five articles as a part of the Series, which were submitted for review, ahead of time, to the Huffington Post.
As each article came out, on a pre-determined schedule this vocal minority attacked the Huffington Post, Dr. Ayyadurai, and the authors of the article, directly on the site, and through rags such as TechDirt. These attacks included calling Dr. Ayyadurai a fraud, liar and imposter. When Dr. Nightingale's article, the fourth in the series, entitled "The Five Myths About Email's History and the 'Controversy' Fabricated by Industry Insiders to Hijack the Invention of Email" which focused on Five Myths, an extract of the initial twelve False Claims, was published, the cabal of "historians" and industry insiders unleashed fury on the Huffington Post and on Dr. Nightingale.
VII. Attacks on Wikipedia Article on Shiva Ayyadurai
A reactionary group also took to Wikipedia, and starting in September of 2012, destroyed and defamed Dr. Ayyadurai's page reducing his page to someone "notable" for just causing a controversy on email.
One experienced Wikipedia editor, shared in an email with Dr. Ayyadurai's assistant the following:
"I seem to have stepped into a mess by accident. Last Friday, I read the new Huffington Post articles about your contributions to e-mail. Afterwards, as an experienced Wikipedia editor, I had a look at the "Email" article, and was surprised that you hadn't received credit for your contributions. Since I have had a great deal of experience writing Wikipedia articles, I got right to work and added several suitable additions to provide credit to your contributions. Right away, my edits were deleted, without discussion, not edited to improve them, but just flat-out deleted. This is the kind of behavior an editor encounters when editing an article on the 2nd Amendment, abortion or other extremely hot topics. The response to my edits has included personal attacks, calling me "ignorant", "reckless" and the like. Although most editors have been less insulting than that, they have generally been aggressive in rapidly deleting my additions."
(September 2, 2014, experienced Wikipedia Editor)
It is clear nearly to any rational individual that there is an organized group of irrational individuals dedicated to character assassinating Dr. Ayyadurai, not only to deny his rightful distinction as the inventor of email, but also to destroy and defame his entire career as a scientist and inventor.
Why else has his entire Wikipedia page, in spite of the facts, been deleted of all his accomplishments?
It is time a serious investigation be conducted on those who claim to be "scholars" and "historians" to illuminate all of us to their conflict of interest with Raytheon/BBN, a multi-billion dollar corporation, who has the most to lose in this battle, that they have unleashed using their loyal supporters.
About Leslie P. Michelson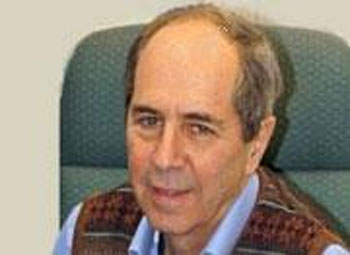 Leslie P. Michelson, Ph.D. is the Director of High Performance and Research Computing Division, Rutgers Medical School (RMS). In 1975, the University of Medicine and Dentistry of New Jersey (UMDNJ), now a part of RMS, recruited Dr. Michelson, a trained theoretical physicist from Brookhaven National Laboratories. His group at RMS develops solutions in the life sciences for research endeavors with demanding computational requirements. In the late 1970's Michelson's organization provided the challenge, resources and mentorship that led to the development of the first electronic interoffice memorandum postal system by V.A. Shiva Ayyadurai. Throughout his career Michelson has been active in the support of the use of networking technologies to advance research and education interests in the State of New Jersey. He was a founder and served as the third president of the New Jersey Intercampus Network, the predecessor of the State's Higher Education and Research Network, NJEDge.Net.
About Deborah J. Nightingale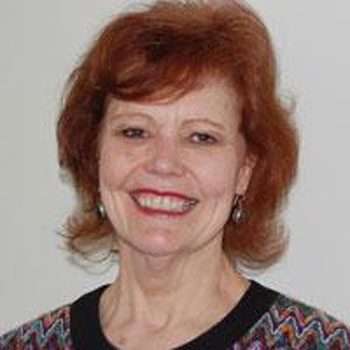 Deborah J. Nightingale, Ph.D. is a world-renowned expert in enterprise systems transformation and architecting. For nearly 17 years, Dr. Nightingale served as a Professor of Practice of Engineering Systems, and Aerospace and Astronautics at the Massachusetts Institute of Technology (MIT). For the past nearly half a decade, she led the MIT Sociotechnical Systems Research Center. Today, she works with some of world's leading organizations, bringing her strategic systems thinking approaches to transform their enterprises to achieve desired capabilities such as sustainability, flexibility or enhanced innovation and entrepreneurship.
Prior to joining MIT, Dr. Nightingale headed up Strategic Planning and Global Business Development for AlliedSignal Engines. While at AlliedSignal she also held a number of executive leadership positions in operations, engineering, and program management, participating in enterprise-wide operations from concept development to customer support. Prior to joining AlliedSignal, she worked at Wright-Patterson AFB where she served as program manager for computer simulation modeling research, design, and development in support of advanced man-machine design concepts.
Dr. Nightingale has a Ph.D. from The Ohio State University in Industrial and Systems Engineering. In addition, she holds MS and BS degrees in Computer and Information Science from The Ohio State University and University of Dayton, respectively. She is a member of the National Academy of Engineering, Past-President and Fellow of the Institute of Industrial Engineers, and co-Editor-in-Chief of the Journal of Enterprise Transformation. She is the author of numerous articles and books, including Beyond the Lean Revolution: Achieving Successful and Sustainable Enterprise Transformation and Architecting the Future Enterprise(Spring 2015, MIT Press). Dr. Nightingale is a frequent keynote speaker and serves on a number of boards and national committees, where she interacts extensively with industry, government and academic leaders.
About Sen Song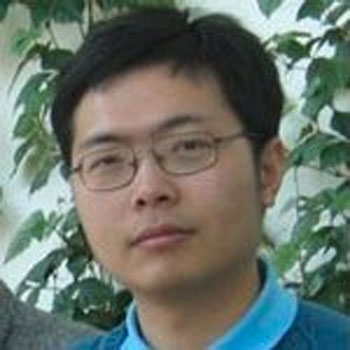 Sen Song, Ph.D. is pioneer in computational systems and neuroscience, focusing on interdisciplinary research between neuroscience, computer science and artificial intelligence. He is currently a principal investigator in the Department of Biomedical Engineering and the Center for Brain-like Computation at Tsinghua University. He received his Ph.D. in Computational Neuroscience from Brandeis University in 2002. He received postdoctoral training at MIT and Cold Spring Harbor Laboratory before being recruited by Tsinghua University in 2010. He is also experienced in deep learning algorithms and systems biology. During his postdoctoral training at MIT, he used deep learning algorithm in reconstructing brain connectome. He also has extensive industrial experience, being the co-founder of Ikena.com in 1998, which was later acquired by net2phone, developing online collaborative browsing and experience sharing software. From 2001-2002, he was a computational biologist at GPC Biotech, researching genome analyzing algorithms and architecting big-data analysis systems. In 2012, Dr. Song was a key researcher, while at MIT, in uncovering and exposing the false claims of computer "historians" who asserted that email was invented before 1978. During 2012-2013, he was appointed a visiting researcher at Microsoft Research Asia, developing neural network algorithms for image segmentation and recognition.