Video: Police Brutality in America
by Christopher Bollyn
July 21, 2012
The following video contains real footage of police brutality in America. I am posting it because criminal police brutality really hits home with me. It is due to a brutal and unprovoked police attack that I suffered at the hands of a three-man undercover "tactical" squad of the Hoffman Estates Police Department (HEPD) in August 2006 that we cannot return to our home. The three men who brutally attacked me and then lied about it in court are Michael Barber, Timothy Stoy, and Darin Felgenhauer. The three-man tactical squad that invaded my home and attacked me wore no uniforms and never even identified themselves as police. Oddly, Stoy and Felgenhauer never even wore police uniforms in court. The chief of police in Hoffman Estates in 2006 was Clint Herdegen.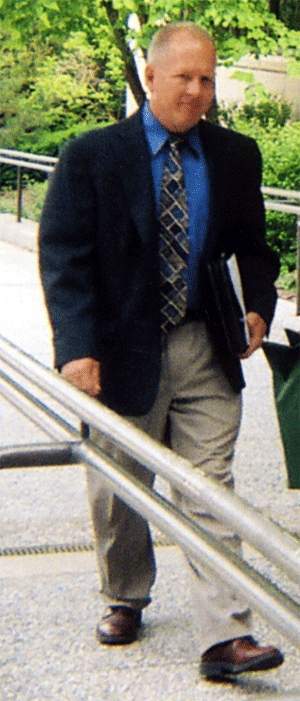 Clint Herdegen, Chief of Police in Hoffman Estates in 2006, was responsible for the illegal undercover police assault on Bollyn.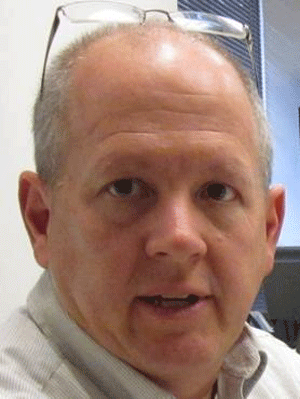 Herdegen is now Chief of Police in Libertyville, Illinois.
After being beaten and TASERed at my home, I was arrested and taken to jail. I had been pinned down like some of the people in the video with one cop (Timothy Stoy) kneeling on my temple with another on my back. Stoy knelt on my head for about two minutes. In this position, with one hand pinned beneath my body and the other in handcuffs, I was TASERed with a "drive stun" in which the TASER had been placed directly against the skin of my back. In this position and without any warning whatsoever, I was shocked with 50,000 volts from the TASER. This was clearly torture. The torture by TASER was done by Officer Michael Barber of the Hoffman Estates Police Department. Barber had served with the Department of Homeland Security in New Orleans after Hurricane Katrina. He had also served as a Military Police in Iraq as had Officer Darin Felgenhauer, who acted as the lethal officer while I was TASERed. The lethal officer stands a couple meters away with a weapon prepared to kill the person being TASERed if they go berserk. Being TASERed unjustly may very well make a person go berserk. The TASER shock made me ill for about a week and I suffered a fractured right elbow.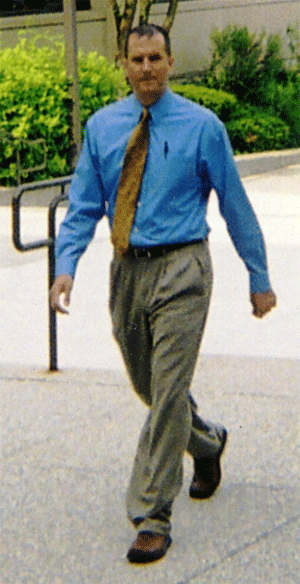 Timothy Stoy is the undercover officer (HEPD) who knelt on my temple while I was TASERed. He previously worked as a prison guard at Cook County Jail.
As I was taken away from my family the police refused to tell me why I was being arrested. Days later, they concocted a fabricated police report and charged me with assaulting a police officer and resisting arrest. I refused to accept a plea bargin in which I would have had to plead guilty to one of the two charges. I refused to plead guilty to something I had not done. So, I plead innocent and was forced to go to trial.
When I was in court I saw how the police who had attacked me and tortured me with a TASER exchanged "high-fives" with other police. In the Cook County Court the police NEVER lose. The Hoffman Estates police department, the local gang behind the attack on me, brutally killed a handicapped 15-year-old black youth in his home and no one was charged with criminal conduct. My first lawyer told me that the police will lie in court and they will be believed, not the victim. Not only did the police tell obvious lies on the stand, they presented false evidence and false testimony from a witness they had prepared. The witness testimony clearly did not match the police account and the testimonies of two policemen (Barber and Stoy) contradicted each other - but their lies were accepted and the evidence (police video footage) that would have exonerated me was destroyed by the police.