PART 1 OF 2
THE POWER OF VULNERABILITY
by Brene Brown
NOTICE: THIS WORK MAY BE PROTECTED BY COPYRIGHT
YOU ARE REQUIRED TO READ

THE COPYRIGHT NOTICE AT THIS LINK

BEFORE YOU READ THE FOLLOWING WORK, THAT IS AVAILABLE SOLELY FOR PRIVATE STUDY, SCHOLARSHIP OR RESEARCH PURSUANT TO 17 U.S.C. SECTION 107 AND 108. IN THE EVENT THAT THE LIBRARY DETERMINES THAT UNLAWFUL COPYING OF THIS WORK HAS OCCURRED, THE LIBRARY HAS THE RIGHT TO BLOCK THE I.P. ADDRESS AT WHICH THE UNLAWFUL COPYING APPEARED TO HAVE OCCURRED. THANK YOU FOR RESPECTING THE RIGHTS OF COPYRIGHT OWNERS.
June, 2010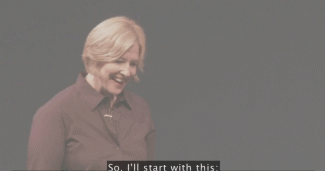 So, I'll start with this: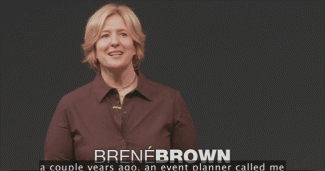 a couple years ago, an event planner called me because I was going to do a speaking event. And she called, and she said, "I'm really struggling with how to write about you on the little flyer." And I thought, "Well, what's the struggle?" And she said, "Well, I saw you speak ...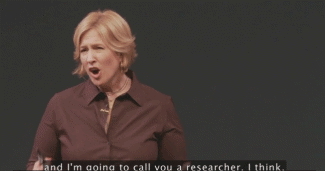 and I'm going to call you a researcher, I think, but I'm afraid if I call you a researcher, no one will come, because they'll think you're boring and irrelevant." (Laughter)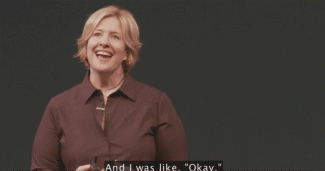 And I was like, "Okay." And she said, "But the thing I liked about your talk is you're a storyteller. So I think what I'll do is just call you a storyteller." And of course, the academic, insecure part of me was like, "You're going to call me a what?" And she said, "I'm going to call you a storyteller."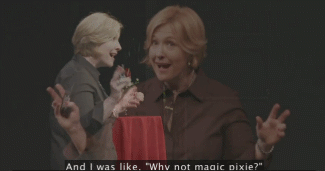 And I was like, "Why not magic pixie?" (Laughter) I was like, "Let me think about this for a second." I tried to call deep on my courage. And I thought, you know, I am a storyteller. I'm a qualitative researcher. I collect stories; that's what I do. And maybe stories are just data with a soul. And maybe I'm just a storyteller. And so I said, "You know what? Why don't you just say I'm a researcher-storyteller."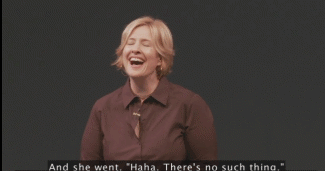 And she went, "Ha ha. There's no such thing." (Laughter)
So I'm a researcher-storyteller, and I'm going to talk to you today -- we're talking about expanding perception -- and so I want to talk to you and tell some stories about a piece of my research ...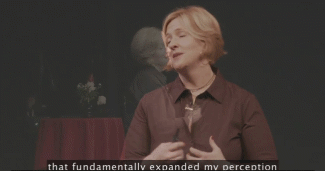 that fundamentally expanded my perception and really actually changed the way that I live and love and work and parent. And this is where my story starts.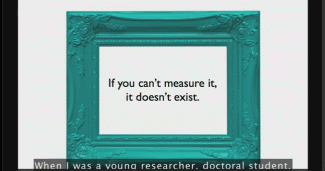 When I was a young researcher, doctoral student, my first year I had a research professor who said to us, "Here's the thing: if you cannot measure it, it does not exist." And I thought he was just sweet-talking me. I was like, "Really?" and he was like, "Absolutely." And so you have to understand that I have a bachelor's in social work, a master's in social work, and I was getting my Ph.D. in social work, so my entire academic career was surrounded by people who kind of believed in the "life's messy, love it." And I'm more of the, "life's messy, clean it up, organize it, and put it into a bento box." (Laughter) And so to think that I had found my way to found a career that takes me -- really, one of the big sayings in social work is, "Lean into the discomfort of the work."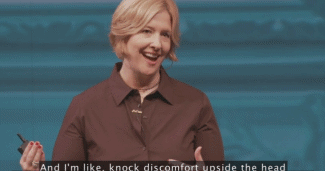 And I'm like, knock discomfort upside the head and move it over and get all A's. That was my mantra. So I was very excited about this. And so I thought, you know what, this is the career for me, because I am interested in some messy topics. But I want to be able to make them not messy. I want to understand them. I want to hack into these things I know are important...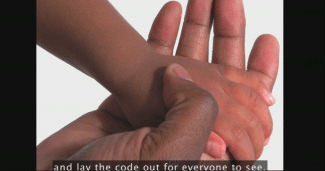 and lay the code out for everyone to see.
So where I started was with connection. Because, by the time you're a social worker for 10 years, what you realize is that connection is why we're here. It's what gives purpose and meaning to our lives. This is what it's all about. It doesn't matter whether you talk to people who work in social justice, mental health and abuse and neglect, what we know is that connection, the ability to feel connected, is -- neurobiologically that's how we're wired --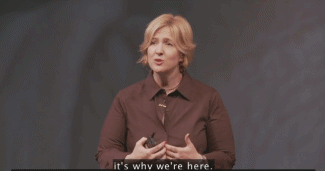 it's why we're here. So I thought, you know what, I'm going to start with connection.
Well you know that situation where you get an evaluation from your boss, and she tells you 37 things you do really awesome, and one "opportunity for growth?"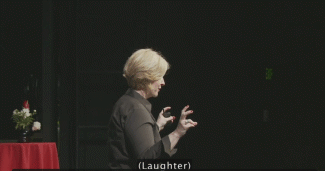 (Laughter) And all you can think about is that opportunity for growth, right? Well, apparently this is the way my work went as well, because, when you ask people about love, they tell you about heartbreak. When you ask people about belonging, they'll tell you their most excruciating experiences of being excluded. And when you ask people about connection, the stories they told me were about disconnection.
So very quickly -- really about six weeks into this research -- I ran into this unnamed thing that absolutely unraveled connection in a way that I didn't understand or had never seen. And so I pulled back out of the research and thought, I need to figure out what this is. And it turned out to be shame. And shame is really easily understood as the fear of disconnection: Is there something about me that, if other people know it or see it, that I won't be worthy of connection? The things I can tell you about it: it's universal; we all have it. The only people who don't experience shame have no capacity for human empathy or connection. No one wants to talk about it ...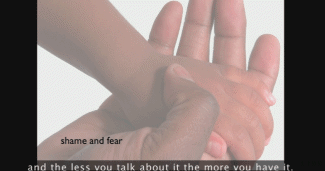 and the less you talk about it the more you have it. What underpinned this shame, this "I'm not good enough," -- which we all know that feeling: "I'm not blank enough. I'm not thin enough, rich enough, beautiful enough, smart enough, promoted enough." The thing that underpinned this was excruciating vulnerability, this idea of, in order for connection to happen, we have to allow ourselves to be seen, really seen.
And you know how I feel about vulnerability. I hate vulnerability. And so I thought, this is my chance to beat it back with my measuring stick. I'm going in, I'm going to figure this stuff out, I'm going to spend a year, I'm going to totally deconstruct shame, I'm going to understand how vulnerability works, and I'm going to outsmart it.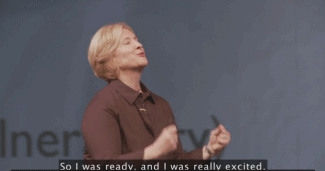 So I was ready, and I was really excited. As you know, it's not going to turn out well.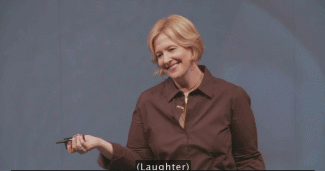 (Laughter) You know this.