Sean Parker rethinks world he helped create
BY DAN MORAIN, SENIOR EDITOR -
DMORAIN@SACBEE.COM
June 30, 2013
NOTICE: THIS WORK MAY BE PROTECTED BY COPYRIGHT
YOU ARE REQUIRED TO READ

THE COPYRIGHT NOTICE AT THIS LINK

BEFORE YOU READ THE FOLLOWING WORK, THAT IS AVAILABLE SOLELY FOR PRIVATE STUDY, SCHOLARSHIP OR RESEARCH PURSUANT TO 17 U.S.C. SECTION 107 AND 108. IN THE EVENT THAT THE LIBRARY DETERMINES THAT UNLAWFUL COPYING OF THIS WORK HAS OCCURRED, THE LIBRARY HAS THE RIGHT TO BLOCK THE I.P. ADDRESS AT WHICH THE UNLAWFUL COPYING APPEARED TO HAVE OCCURRED. THANK YOU FOR RESPECTING THE RIGHTS OF COPYRIGHT OWNERS.
In a week when love, marriage and legal proceedings were in the air, it seemed perfectly fitting that Sean Parker would be on the phone.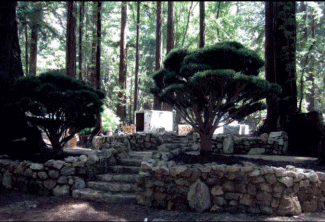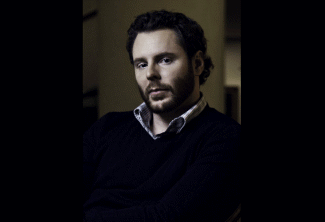 The wedding of Sean Parker and Alexandra Lenas created a fantasy scene on land in the coastal zone, leading to California Coastal Commission sanctions. California Coastal Commission
In a week when love, marriage and legal proceedings were in the air, it seemed perfectly fitting that Sean Parker would be on the phone.
Parker told me he was delighted that the Supreme Court issued decisions striking down part of the Defense of Marriage Act and opening the way for the legalization of same-sex marriage in California. But that wasn't why he was calling. His own wedding was on his mind.
"Weddings are sacred and inviolable, and it should have been treated with a greater level of respect," he said. "What this did to my wife was very painful to watch."
Parker is a hacker and Internet entrepreneur who became Facebook's first president before he was 30, and at age 19, created Napster, the music sharing – or stealing – platform. He became incredibly wealthy in the process.
In the days leading up to his June 1 wedding to singer-songwriter Alexandra Lenas, Parker became a meme and an object of online derision, ironic given the part he has played in the evolution of the Internet. The episode is causing him to rethink what he and others like him have wrought. What he says is worth contemplating.
To be sure, the wedding story was tailor-made for gossip sites, snarky articles and even a Bee editorial: Silicon Valley billionaire and his lovely bride go over the top on a Tolkien-themed wedding, hiring a Hollywood costume designer to dress the 300-plus guests, including Lt. Gov. Gavin Newsom and Attorney General Kamala Harris.
Parker acknowledges the $4.5 million affair was indulgent, but noted most people spend too much on weddings. It was his money, and this is California, a state where fortunes can get made in a flash, and where fantasies still get lived out.
The ceremony took place in Big Sur on the private grounds of Ventana Inn & Spa. In preparation for the nuptials, the couple's work crews brought in a bulldozer and built a gateway, artificial pond, stone bridge, elevated floors, rock walls, artificial ruins of castle walls, rock stairways and a dance floor, and brought in 125 potted trees, tents, generators and lighting.
The site was hardly pristine. Much of it was gravel. But because the property was within the coastal zone, someone – Parker or more likely Ventana – should have gotten a Coastal Commission permit. No one did.
After discovering the construction in May, Coastal Commission investigators contemplated calling the whole thing off. But they concluded that the damage wouldn't be worsened by the wedding. Besides, Parker was willing to use his wealth to make things right.
He paid $1 million to cover costs associated with violations of the Coastal Protection Act and to help reopen a campground on the site that had been closed since 2007. He also will pay no less than $1.5 million to increase access to Big Sur.
"If it ends up costing $3 million, it ends up being $3 million," he said.
The Coastal Commission approved the settlement earlier this month, and commissioners praised Parker's handling of it.
"I was personally Bridezilla at a couple points in my life, so I'm sure it was very stressful," said Coastal Commissioner Wendy Mitchell, a former Capitol staffer. "I just wanted to say it's nice when mistakes are made and then people step up and then go above and beyond what even staff requested."
With the commission issue resolved, Parker took to his own defense, publishing a 9,500-word essay on the TechCrunch website last week in which he laments the rise of gossip sites and the demise of old-fashioned reporting. As a 36-year member of the old school, I appreciated what he wrote, though he could have said it in fewer words.
"I have spent more than a decade," Parker wrote, "creating products built on the premise that the democratization of media was a good thing, that self-publishing, the free sharing of information and the removal of the media 'gatekeepers' would all lead to a freer, more open media – with the implied assumption that this was a 'better' media.
"I have watched as these new mediums helped foment revolutions, overturn governments and give otherwise invisible people a voice, and I have also watched them used to extend the impact of real-world bullying from physical interactions into the online world, so kids growing up today can now be tormented from anywhere.
"I have also witnessed these mediums used to form massive digital lynch mobs, which I have been at the mercy of more than once. I guess it's only fitting that I would be; the universe has a funny way of returning these things in kind."
Parker isn't seeking sympathy, which is good because he is a tough guy to feel sorry for. He is one of the great beneficiaries of the new world order, a billionaire, according to Forbes, thanks to those of us who have Facebook pages and have bought into any of the other tech innovations he helped create.
We share in the good and the bad that Parker and people like him helped build. The Internet has spread democracy and light, but its anonymity is corrosive to discourse.
Too often users delude themselves into thinking that art and journalism should be free, and steal it. Parker has come to the conclusion that privacy and copyright laws should be tightened, anathema to many people in his world. Welcome.
The silliness surrounding his wedding could turn out to be one of the better things to have happened to the coast since voters approved the 1972 initiative that led to the California Coastal Act, depending on how he spends his money.
Parker, not the caricature he was made out to be, is bothered that California's remaining timber companies log redwoods. He lives in New York but is contemplating returning to California and getting more involved in initiative politics. He helped fund a site called Votizen, to increase citizen participation, and merged it with Causes.com, another site that seeks to foster involvement. There are worse ways to spend a fortune than on democracy.
If he follows through, he will find that coverage of people engaged in politics can be biting, though probably not as personal as what he endured leading up to his wedding.
Follow Dan Morain on Twitter @danielmorain. Back columns,
http://www.sacbee.com/morain
.
Read more here:
http://www.sacbee.com/opinion/opn-colum ... %20Opinion
#storylink=cpy