Alfred Eckhard Zimmern
by Wikipedia
Accessed: 3/25/19
NOTICE: THIS WORK MAY BE PROTECTED BY COPYRIGHT
YOU ARE REQUIRED TO READ

THE COPYRIGHT NOTICE AT THIS LINK

BEFORE YOU READ THE FOLLOWING WORK, THAT IS AVAILABLE SOLELY FOR PRIVATE STUDY, SCHOLARSHIP OR RESEARCH PURSUANT TO 17 U.S.C. SECTION 107 AND 108. IN THE EVENT THAT THE LIBRARY DETERMINES THAT UNLAWFUL COPYING OF THIS WORK HAS OCCURRED, THE LIBRARY HAS THE RIGHT TO BLOCK THE I.P. ADDRESS AT WHICH THE UNLAWFUL COPYING APPEARED TO HAVE OCCURRED. THANK YOU FOR RESPECTING THE RIGHTS OF COPYRIGHT OWNERS.
"It was a very quiet little student who came up to St. Hugh's [College, Oxford University] and wore the long exhibition gown to the lectures," Freda conceded. Oxford opened the doors of the world to her. At St. Hugh's she drew to her a small group of girls who were to go on to become some of the most powerful figures of their time. They stayed friends for years. From this time on, Freda was to mingle effortlessly with the great and the good from all cultures and ways of life.

Leading the pack was the inimitable, feisty Barbara Betts, later better known as Barbara Castle, the first woman to become First Secretary of State under Prime Minister Harold Wilson, and hailed as one of the most important Labor politicians of the twentieth century. She was a major influence on Freda's life, steering her away from her provincial upbringing into an infinitely bolder, more sophisticated life.

"Barbara brought with her a flavor of the north of England, where I was brought up, as well as the sturdy atmosphere of the great pioneers of English socialism," commented Freda. There was also Olive Salt Gorton, who became a pillar of the BBC and broke down class barriers by introducing regional accents to the airwaves to balance the clipped tones of "received pronunciation." "Olive brought the people of England into the BBC with programs like 'Underneath the Arches.' She took the microphone onto the pavements." And there was Olive Chandler, whom Freda was particularly fond of and with whom she maintained a lifelong correspondence: "She was a quiet little nun of a girl with a dove-like quality who was like my good conscience. When she saw me getting too excited with outside activities, she used to bring me back to my books and look after me."

***

She joined just about every society, from the League of Nations to the Ornithological Club.

***

Inevitably, like many Oxbridge intellectuals of her day, she became increasingly left wing, joined the Labor Club along with Barbara Castle and Michael Foot (the future Labor prime minister), and began to class herself as one of the "Burning Socialists." She meant it. Freda's idealism about a fairer world never left her....

"My belief in the charter of human rights was very strong, so that I saw

Marxism

not as a cheap political stunt, but in a deep,direct way." Freda rapidly learned German in order to be able to read and study

Hegel

, Marx, and the German philosophers in the original.

Her spiritual life was not forgotten, however, and was running smoothly along parallel lines. Every Sunday she went to church to take Communion and would pop into chapel if there was Bach concert. Any hint of Eastern thought drew her like a magnet. She devoured

"The Light of Asia,"

subtitled "The Great Renunciation," by

Sir Edwin Arnold

-- an epic poem describing the life of Prince Siddhartha, who became the Buddha. And she rushed to attend a lecture by

Rabindranath Tagore

, the Bengali Nobel Prize-winning poet, philosopher, songwriter, and educator, and was immediately entranced.

"I first saw him at Oxford lecturing on the highest philosophy before some of the greatest savants and philosophers in the West. He sat on a low platform with the rare light of the late evening falling on his face and making a complete aureole around his white head. I was very moved by his understanding, his dignity, the way in which he seemed to distill the essence of India into the small hall and with it the essence of all that is highest and universal in man. At that time my knowledge of India was superficial and I did not know it was to be my home, but my response to

Tagore

and what he was saying was immediate. I believe that Tagore, more than any other Indian, has been able to interpret the East, and her aspirations, and make them understood in the West. ...

***

Initially the glue was their shared admiration of communism and socialist ideals, so fashionable among the Oxbridge intellectuals of their day, who were eager to build a better, fresher world after the devastation of World War I. Cambridge, in particular, became a famous, well-documented breeding ground for communist gentlemen spies. Revolution was in the air, first in Russia then in China, overthrowing the old order, making way for the new. It was exhilarating. The Suffragettes were on the march too, chaining themselves to rails, throwing themselves under horses, and going on hunger strikes to obtain equal rights with men. The atmosphere was electric....

Freda married BPL on June 12, 1933, at the Oxford Registrar's Office. She was twenty-two and he was twenty-six….

Their creative, radical Oxford days were over. Both Freda and BPL received their degrees and a whole new life beckoned. It was not what Freda had imagined. She had successfully lined up a job as a cub reporter on the Derby Telegraph, her first stepping stone to Fleet Street (as she had intended). Instead she went to Germany with her new husband, who had won a

Humboldt

scholarship at the Friedrich Wilhelm University in Berlin, to research a PHD in Political Science.

"Bedi was concerned about the rise of

Hitler

, but he thought that as long as he didn't get a chance to rant in Parliament, it would be all right. He was going to keep a very keen eye on the situation," she said. She was not to see her homeland again for fourteen years….

By the time Freda reached Berlin, she was pregnant, and delighted with the prospect of motherhood. BPL somewhat protectively decided that she should not work, but instead live quietly in the charming little cottage they had found on the bank of Lake Wannsee. "It was really a lovely place, with a beautiful garden, and we had some very happy months there preparing for the child," she said. She busied herself with making baby clothes, but could not resist going to Berlin University to study Hindi with a Punjabi professor – a necessary preparation, she thought, for a life on the subcontinent, and to counteract the full-on domesticity she found herself in….

BPL refrained from any political activity in Germany, although he was keeping up-to-date with the Free India movement in India.

A frequent visitor to their lakeside cottage was Subhas Chandra Bose

, who went on to become one of the most prominent and controversial leaders of the independence movement. Bose was educated at Cambridge and also had a European wife – Emilie Schenkl, an Austrian. He made it a point to visit sympathetic Indian students living in Europe, and the couple had much in common with Freda and BPL Bedi.

"We came to know Bose intimately, and a deep friendship grew," said BPL. Bose was a hard-core communist, a great admirer of the Soviet Union, who maintained that only an authoritarian state, not democracy, would be able to reshape India. (Later he was forced to resign as present of the Indian National Congress because his platform of violent resistance clashed with Gandhi's peaceful pathway.)

In Germany, however, Bose, won the young BPL over completely. "Freda and I were both fired up with the patriotic zeal of liberating the motherland from British imperialism," BPL said. "While we were in Berlin, an eminent journalist asked me what was my agenda for India. 'Live dangerously,' I replied. 'Live dangerously for every form of exploitation of man by man. Live dangerously for every form of injustice. Live dangerously for any violation of human dignity.'"

On May 13, 1934, Freda gave birth to a son after just a four-hour labor….They named him Ranga after the Indian statesman who had defeated the political opposition to their marriage, ten months previously….

BPL had not joined any political club at Berlin University, nor was he taking part in any political activities, but he sensed that tension was mountain. He was friendly with many of the Indian students living in the International Houses, which were being increasingly dominated by Nazi representatives.

In August 1934,

Hitler

was made fuhrer. The morning the news broke, BPL put down his paper and announced, "Tomorrow we get on the train and go to Geneva. It's not safe here anymore."

"He knew that

Hitler

could swoop down on the Indian students, which was precisely what happened," said Freda. The life of drama and danger that she pledged to share with Bedi had begun. "You can imagine the state I was in, having to pack up everything in one day, and with BPL having to get the visas for Switzerland. But the next morning we were on the train!" she said

After their hasty exit, they spent a few pleasant weeks staying in accommodations that had been arranged by their old Oxford professor, Alfred Zimmern [Professor Sir Alfred Eckhard Zimmern, whose name is associated with the founding of the League of Nations], who ran a school there. In October 1934, they finally made the decision to go to India and make it their permanent home. They sailed on the SS Conte Verde from northern Italy to Bombay, a journey of three weeks.....

Almost immediately they joined both the Socialist and Communist parties. Freda took on the extra work of organizing the All India Civil Liberties Union of the Punjab. BPL happily set to work organizing demonstrations ...

-- The Revolutionary Life of Freda Bedi, by Vicki Mackenzie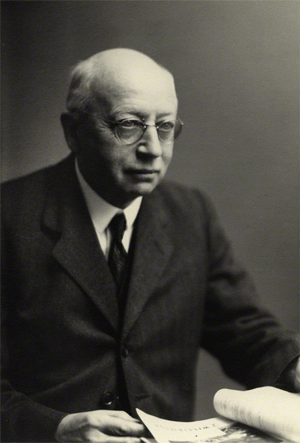 Alfred Eckhard Zimmern
Born 26 January 1879
Surbiton, Surrey, U.K.
Died 24 November 1957
Avon, Connecticut, U.S.
Education Winchester College
Alma mater New College, Oxford
Occupation Classical scholar, historian
Sir Alfred Eckhard Zimmern (1879–1957) was an English classical scholar and historian, and political scientist
writing on international relations.[1] His book The Third British Empire was among the first to apply the expression "British Commonwealth" to the British Empire.[2] He is also credited with the phrase "welfare state",[3][4][5] which was made popular a few years later by William Temple.[6]
Early life and background
Zimmern was born on 26 January 1879 in Surbiton, Surrey, UK.
His father was a naturalised British citizen, born in Germany. The writers, translators and suffragettes Helen Zimmern and Alice Zimmern were his cousins.
Alfred was brought up a Christian and later
an active participant in the World Council of Churches. However, later in life he also became a supporter of Zionism.[7]
He was educated at Winchester College, and read classics at New College, Oxford, where he won the Stanhope essay prize in 1902.[8]
At Berlin University, he came under the influence of Wilamowitz and Meyer.
The fifth essay is again by Flaig, and is called "Towards Rassenhygiene: Wilamowitz and the German New Right." Flaig first examines Wilamowitz's Staat und Gesellschaft (1910; 2nd.edn., 1923). He finds that in this work Wilamowitz is inconsistent in his use of the notion of race; in the first part of the work he conceives of race in a biological sense, arguing that both Greeks and Phoenicians owed their exceptional vivacity to the mixing of races, but in the second part he argues that the unique spirit of the Greeks has nothing to do with "racial purity." But in Der Glaube der Hellenen, Flaig argues, Wilamowitz operates with a peculiar conception of "faith,"

an individual religion of the heart believed in by an elite and distinct from the religion of the masses with its cult and the bond among its members

; Wilamowitz carried to extreme lengths the belief common to Droysen and Harnack that Christian religion owed more to Greece than to Israel. Like Walter F. Otto, Flaig claims,

Wilamowitz believed in the real existence of the Greek gods, but at the same time he believed in a specially Greek monotheism different from that of Judaism, to which he was profoundly hostile. Using the vocabulary of the new "eugenics," he argues, Wilamowitz was advocating a kind of Rassenhygiene akin to that later associated with National Socialism.

Flaig is not the first to have regarded Wilamowitz as a proto-Nazi. On pp. 56-79 of Wilamowitz nach 50 Jahren (edd. W.M. Calder III, H. Flashar and T. Lindken, 1985), L. Canfora anticipates Flaig by setting out to prove Wilamowitz to have been a kind of National Socialist avant la lettre. In a review of the book in which Canfora's piece appeared (Classical Review 36 [1986], 400-1 = Academic Papers, 1990, ii 400-1)), I dealt briefly with his thesis. I remarked that Wilamowitz belonged to the Prussian aristocracy of his time, which had a strong strain of nationalism and militarism and that he did all he could to promote the German cause in the First World War. But I pointed out that though Wilamowitz, like many persons of his type, may have thrown out the odd remark that sounded anti-Semitic, he was certainly not anti-Semitic in his practice and that a letter published in the same book as Canfora's piece (p.612) showed his utter contempt for racial theories about Aryanism. I wrote that "he would have despised Hitler as a socialist and a guttersnipe, and, though he would have derived pleasure, had he lived on, from the triumphs of 1939-41, July 1944 would have found him in full sympathy with the conspirators, who were indeed people of his own kind."

-- Ingo Gildenhard, Martin Ruehl, Out of Arcadia: Classics and Politics in Germany in the Age of Burckhardt, Nietzsche and Wilamowitz. BICS, Suppl. 79. London: Institute of Classical Studies, School of Advanced Study, University of London, 2003. Pp. vii, 208.
The German philhellenists of the Enlightenment era imagined Greek antiquity as a kind of pastoral idyll.1 Throughout the second half of the eighteenth century, scholars and poets enthused about the innocent beauty of the ancients, glorified the 'noble simplicity' and 'calm grandeur' (Winckelmann)2 of Hellenic art, and posited an elective affinity between the glory that was Greece and the future achievements of a German Kulturnation. Schiller's poem 'The gods of Greece' (1788) held up the harmonious word of pagan antiquity as a moral and aesthetic model for a disenchanted, alienated modernity. The educational reforms initiated by Wilhelm von Humboldt between 1809-10 moved this model to the centre of school and university curricula. For members of the educated middle class (Bildungsburger), classical philology became an integral part of their self-cultivation or Bildung. Through their identification with ancient Greece, however, many of them expressed hopes not just of cultural, but also political transformation. In the age of Winckelmann and Humboldt, Graecophilia was associated with a lofty (and often vaguely defined ) liberalism.3 Yet from the start, there were voices of doubt. In Faust II (1832), Goethe questioned the viability of a marriage between Romantic Germany and classical Greece -- as well as the emancipatory elements of Graecophilia; Euphorion, product of Faust's union with Helen of Troy and an allegory of Byron's fateful commitment to the cause of Greek independence, met a significantly premature death in the play.4

-- Out of Arcadia, by Martin Ruehl, 2003 Institute of Classical Studies. School of Advanced Studies, University of London, 22 February 2011
Academic career
Zimmern was Lecturer in Ancient History, New College, Oxford (1903), and Fellow and tutor, New College (1904–1909). Subsequently, he was a staff inspector, Board of Education (1912–1915) and a
member of the Foreign Office Political Intelligence Department (1918–1919)
.
He then became Wilson Professor of International Politics, and as such
the first Professor of International Politics (also known as International Relations) in the world
, at the University College of Wales (1919–1921); having left Aberystwyth, he taught at Cornell University in 1922 and 1923.[9][10]
He was the inaugural Montague Burton Professor of International Relations, Oxford University (1930–1944), and co-founder of the Royal Institute of International Affairs (1919). He was for a short time a member of the Round Table Group (1913–1923) and would provide the insider source of information for conspiracy theorist Carroll Quigley.
Internationalism
Zimmern has been classified as a utopian and idealist thinker on international relations.[11][12] He is cited often, in this perspective, in E. H. Carr's The Twenty Years' Crisis (1939); Carr and Zimmern are characterised[13] as at opposite ends of the theoretical and political spectrum.
Zimmern contributed to the founding of the League of Nations Society and of UNESCO.
[14] He was Deputy Director of the Institute for Intellectual Co-operation, in Paris, in the mid-1920s;[15] after tension with the Director, the French historian Julien Luchaire, both left.[16] He was nominated in 1947 for the Nobel Peace Prize,[17] in connection with his UNESCO work.
Within UK politics,
Zimmern joined the Labour Party in 1924
, and was Labour candidate for Carnarvon Boroughs against David Lloyd George in the 1924 general election. A close friend of Ramsay MacDonald, Zimmern followed him in 1931 when MacDonald moved to head a National Government; he became
an active member of the National Labour Organisation
and frequently wrote articles for its journal, the News-Letter. Zimmern was one of five writers who contributed to a book "Towards a National Policy: being a National Labour Contribution" in April 1935. He died at Avon, Connecticut on 24 November 1957.
Works
• Henry Grattan, (1902)
• Nationality and Government with other war-time essays (1919)
• "Greek Political Thought", an essay in The Legacy of Greece (1921)
• Europe in Convalescence (1922)
• America and Europe
• Prospects of Democracy & Other Essays
• The Greek Commonwealth: Politics and Economics in Fifth Century Athens, 1911; 5th edition 1931, Oxford, reprint 1977
• The Economic Weapon Against Germany, London: Allen & Unwin, 1918
• The Third British Empire (1926; 3rd edition 1934), London: Oxford University Press
• The League of Nations and the Rule of Law 1918–1935 (1936)
• "The Ethical Presuppositions of a World Order", an essay in The Universal Church and the World of Nations (1938).
Further reading
• Jeanne Morefield (2004), Covenants Without Swords: Idealist Liberalism and the Spirit of Empire, on Zimmern and Gilbert Murray
Notes
1. Donald Markwell (1986), "Sir Alfred Zimmern Revisited: Fifty Years On", Review of International Studies. Donald Markwell, "Sir Alfred Eckhard Zimmern", Oxford Dictionary of National Biography, 2004. [1]
2. Discussed in J. D. B. Miller, "The Commonwealth and World Order: The Zimmern Vision and After" (1979), Journal of Imperial and Commonwealth History, 8: p. 162.
3. welfare state
4. Book extract
5. Kathleen Woodroofe, "The Making of the Welfare State in England: A Summary of Its Origin and Development", Journal of Social History, Vol. 1, No. 4 (Summer, 1968), pp. 303–324.
6. Oxford English Dictionary, from 1941.
7. Noam Pianko, "The True Liberalism of Zionism": Horace Kallen, Jewish Nationalism, and the Limits of American Pluralism, American Jewish History, 94(4), December 2008.
8. "University intelligence". The Times (36770). London. 17 May 1902. p. 11.
9. Cornell University Information Database Archived 7 September 2008 at the Wayback Machine
10. Time magazine comments.
11. In addition to Dickinson, the list of contributors to this utopian literature included Nicholas Murray Butler, James T. Shotwell, Alfred Zimmern, Norman Angell, and Gilbert Murray.[2]Archived 13 September 2006 at the Wayback Machine
12. Idealism (or 'utopianism') and power (or 'realism') are often portrayed as mutually exclusive and contradictory philosophies or attitudes to global affairs.... When the intellectual roots of the leaders of Chatham House (Lionel Curtis, Philip Kerr, Arnold Toynbee, Alfred Zimmern) and the Council on Foreign Relations(Hamilton Fish Armstrong, Whitney Hart Shepardson, Russell Cornell Leffingwell) are examined, it is clear that each category of their thought may be interpreted as a combination of idealism and power.[3][permanent dead link]
13. 2001 edition of the Crisis, introduction by Michael Cox, note p. xciii.
14. Richard Toye – | UNESCO.ORG
15. PDF, p. 22.
16. Duncan Wilson, Gilbert Murray, p. 357.
17. Nomination database
External links
• Works by Alfred Eckhard Zimmern at Project Gutenberg
• Works by or about Alfred Eckhard Zimmern at Internet Archive
• Biography
• Donald Markwell, 'Sir Alfred Eckhard Zimmern', Oxford Dictionary of National Biography, 2004. [4]
• Book extract
• (in German) Biographical page