Esmond Harmsworth, 2nd Viscount Rothermere
by Wikipedia
Accessed: 9/3/19
NOTICE: THIS WORK MAY BE PROTECTED BY COPYRIGHT
YOU ARE REQUIRED TO READ

THE COPYRIGHT NOTICE AT THIS LINK

BEFORE YOU READ THE FOLLOWING WORK, THAT IS AVAILABLE SOLELY FOR PRIVATE STUDY, SCHOLARSHIP OR RESEARCH PURSUANT TO 17 U.S.C. SECTION 107 AND 108. IN THE EVENT THAT THE LIBRARY DETERMINES THAT UNLAWFUL COPYING OF THIS WORK HAS OCCURRED, THE LIBRARY HAS THE RIGHT TO BLOCK THE I.P. ADDRESS AT WHICH THE UNLAWFUL COPYING APPEARED TO HAVE OCCURRED. THANK YOU FOR RESPECTING THE RIGHTS OF COPYRIGHT OWNERS.
TIBETAN REFUGEES

Sir. – Recent devastating events in Tibet caused over 15,000 Tibetans to cross the perilous Himalayas into India. It may be a long time before these unfortunate people can safely return to their overrun country. Our own consciences should allow us neither to neglect nor forget them.

The Indian Government has manfully coped with this addition to its own problems at home. In this country we are bound in honour to help relieve needs of the Tibetan refugees, because from 1905 to 1947 there was a special relationship between Tibet and the United Kingdom – a relationship handed on to the new India.

On balance we think it wisest to concentrate chiefly on collecting money which can be used for the benefit of the refugees, not least in the purchase of necessary antibiotics and other medicaments. The Tibet Society has opened a Tibet Relief Fund for which we now appeal in the hope of a generous response. Donations should be sent to the address below or direct to the National Bank Ltd. (Belgravia Branch), 21 Grosvenor Gardens, S.W.I.

Yours faithfully,

...

Harmsworth

... The Tibet Relief Fund, 58 Eccleston Square, S.W. I., Letter to the Times, July 31, 1959, p.7.

-- Tibet Society, by tibetsociety.com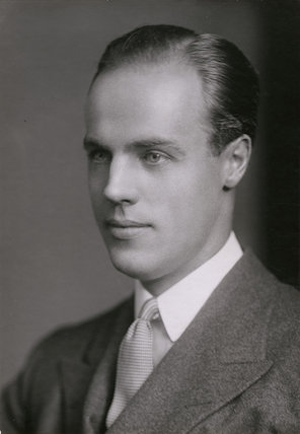 The Right Honourable
The Viscount Rothermere
Born 29 May 1898
Died 12 July 1978 (aged 80)
Nationality British
Education Eton College
Occupation Politician, Publisher
Title 2nd Viscount Rothermere
Spouse(s) Margaret Hunam Redhead (1920–1938)
Ann Geraldine Mary Charteris (1945–1952)
Mary Murchison (1966–1978)
Children With Margaret:
* Lorna Peggy Vyvyan Harmsworth (1920–2014)
* Esmé Mary Gabrielle Harmsworth (1922–2011)
* Vere Harmsworth, 3rd Viscount Rothermere (1925–1998)
With Mary:
* Esmond Vyvyan Harmsworth (b. 1967)
Parent(s) Harold Harmsworth, 1st Viscount Rothermere & Mary Lilian Share
Esmond Cecil Harmsworth, 2nd Viscount Rothermere (29 May 1898 – 12 July 1978) was a British Conservative politician and press magnate.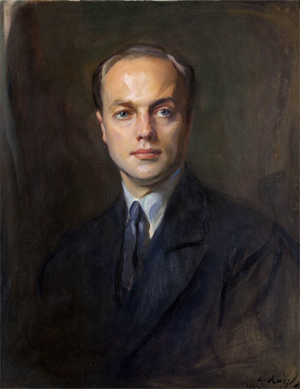 Early life
Harmsworth was the son of Harold Harmsworth, 1st Viscount Rothermere, who had founded the Daily Mail in partnership with his brother Alfred Harmsworth, 1st Viscount Northcliffe. He was educated at Eton College and
commissioned into the Royal Marine Artillery in World War I
. His two older brothers were both killed in action.
Esmond served as Aide-de-Camp to the Prime Minister at the Paris Peace Conference. In 1919, he was elected as a Unionist Member of Parliament for the Isle of Thanet, one of the youngest MPs ever. He served until 1929.
Press career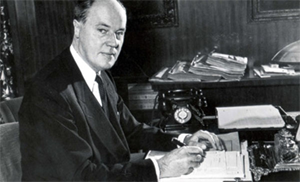 After 1922, the Daily Mail and General Trust company was created to control the newspapers that Lord Rothermere retained after Lord Northcliffe's death (The Times, for example, was sold).
As his father dabbled in association with the Nazis and a flirtation with becoming King of Hungary, it fell to Harmsworth to manage the businesses
. His father retired as chairman of Associated Newspapers in 1932 at the age of 64, and Harmsworth took over that role.[1] He served as chairman until 1971, after which he assumed the titles of President and Director of Group Finance, and chairman of Daily Mail & General Trust Ltd, the parent company, from 1938 until his death.
Harmsworth ran the businesses with sufficient skill that they remain firmly under family control today, majority ownership being voted by his grandson, the 4th Viscount Rothermere, and a significant minority by Vyvyan Harmsworth, the 2nd Viscount's son by his third marriage. Never as flamboyant as his father or his son, he wielded his power on Fleet Street alongside other press lords whose families have all relinquished control of their holdings today.
Harmsworth also had a significant impact on the development of Memorial University of Newfoundland (the family has had a long-standing interest in Newfoundland, having built a paper mill in Grand Falls before the outbreak of the First World War). The University's first residence in Paton College, known as Rothermere House, is named after the Viscount. Harmsworth was the first Chancellor of Memorial University and the benefactor who provided the funds to construct Rothermere House.
Personal life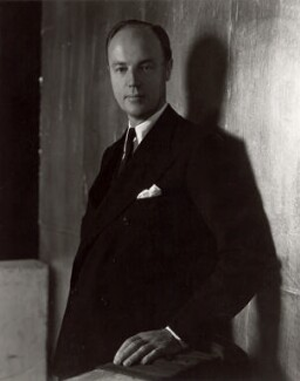 Lord Rothermere succeeded his father in the viscountcy in 1940.
He married three times and had four children
:.[2] His first marriage was to Margaret Hunam Redhead, daughter of William Lancelot Redhead, on 12 January 1920 (divorced 1938). They had three children:
• Hon. Lorna Peggy Vyvyan Harmsworth (1920–2014) who married Neill Cooper-Key MP (1907–1981), and had issue two sons and two daughters; her younger and only surviving son was the first husband of Lady Mary-Gaye Curzon-Howe (mother by later marriages of actress Isabella Calthorpe and society beauty Cressida Bonas).
• Hon. Esmé Mary Gabrielle Harmsworth (1922–2011) who married Rowland Baring, 3rd Earl of Cromer, and had issue two sons and one daughter by her first marriage.
• Vere Harmsworth, 3rd Viscount Rothermere (1925–1998)
For fourteen years Orage continued to edit 'The New Age'. His reputation as a literary critic and writer on current affairs in almost every field of human effort was at its height when an inner discontent began increasingly to manifest itself. With all his searching he had not been able to find an answer to the question which never allowed him to sleep in peace – the question of the meaning and aim of existence. The possibility of finding an answer, however, was nearer than he supposed.

P. D. Ouspensky, whom he had been in touch with for some time, arrived in London in the autumn of 1921 and spoke with him about the teachings of G. I. Gurdjieff. Orage, with Rowland Kenny, organized a study group for Ouspensky which first met at the studio of Lady [Margaret Hunam Redhead Harmsworth] Rothermere in Circus Road, N.W. After some months of work Gurdjieff himself visited the group in London early in February 1922 [2] and again for a three week visit in March of that year [3].

-- Alfred Richard Orage (1873-1934), by Leeds Gurdjieff Fourth Way Group
He married, secondly, Ann Geraldine Mary Charteris, widow of Shane Edward Robert O'Neill, 3rd Baron O'Neill, who was killed in action in 1944 in Italy. She also was the daughter of Captain Hon. Guy Lawrence Charteris and Frances Lucy Tennant and granddaughter of Hugo Richard Charteris, 11th Earl of Wemyss, on 28 June 1945 (divorced 1952).
Ann Charteris then married the writer Ian Fleming in 1952.
[3]
Lord Rothermere married, thirdly, Mary Murchison, daughter of Kenneth Murchison, on 28 March 1966, by whom he had a second son:[4]
• Hon. Esmond Vyvyan Harmsworth (b. 1967), who moved to Cambridge, Massachusetts in 1993.[4]
Lord Rothermere died on 12 July 1978, aged 80, and was succeeded by his eldest son, Vere Harmsworth.
References
1. "A Newspaper Magnate Railway Service Fire Alarms Banditry in East and West". The Times of India. 21 October 1932.
2.
http://thepeerage.com/p1377.htm#i13767
3. Jennet Conant, The Irregulars: Roald Dahl and the British Spy Ring in Wartime Washington, 2008. p. 332
4. "Viscountess Rothermere, Socialite, Is Dead". The New York Times. 7 April 1993. Retrieved 14 September 2018.
• Leigh Rayment's Historical List of MPs
External links
• Hansard 1803–2005: contributions in Parliament by the Viscount Rothermere