Part 1 of 2
Max Aitken, 1st Baron Beaverbrook
by Wikipedia
Accessed: 9/15/19
NOTICE: THIS WORK MAY BE PROTECTED BY COPYRIGHT
YOU ARE REQUIRED TO READ

THE COPYRIGHT NOTICE AT THIS LINK

BEFORE YOU READ THE FOLLOWING WORK, THAT IS AVAILABLE SOLELY FOR PRIVATE STUDY, SCHOLARSHIP OR RESEARCH PURSUANT TO 17 U.S.C. SECTION 107 AND 108. IN THE EVENT THAT THE LIBRARY DETERMINES THAT UNLAWFUL COPYING OF THIS WORK HAS OCCURRED, THE LIBRARY HAS THE RIGHT TO BLOCK THE I.P. ADDRESS AT WHICH THE UNLAWFUL COPYING APPEARED TO HAVE OCCURRED. THANK YOU FOR RESPECTING THE RIGHTS OF COPYRIGHT OWNERS.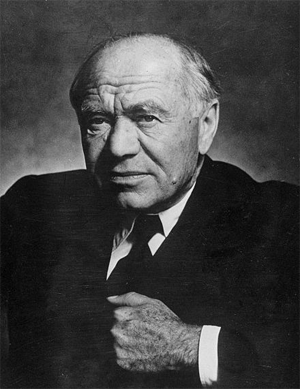 The Right Honourable The Lord Beaverbrook PC ONB
Lord Beaverbrook in 1943
Lord Privy Seal
In office
24 September 1943 – 27 July 1945
Prime Minister Winston Churchill
Preceded by Viscount Cranborne
Succeeded by Arthur Greenwood
Minister of War Production
In office
4 February 1942 – 19 February 1942
Prime Minister Winston Churchill
Preceded by Office created
Succeeded by Oliver Lyttelton (as Minister of Production)
Minister of Supply
In office
29 June 1941 – 4 February 1942
Prime Minister Winston Churchill
Preceded by Sir Andrew Duncan
Succeeded by Sir Andrew Duncan
Minister of Aircraft Production
In office
14 May 1940 – 1 May 1941
Prime Minister Winston Churchill
Preceded by Office created
Succeeded by John Moore-Brabazon
Minister of Information
In office
10 February – 4 November 1918
Prime Minister David Lloyd George
Preceded by Office created
Succeeded by The Lord Downham
Chancellor of the Duchy of Lancaster
In office
10 February – 4 November 1918
Prime Minister David Lloyd George
Preceded by Sir Frederick Cawley
Succeeded by The Lord Downham
Member of Parliament
for Ashton under Lyne
In office
3 December 1910 – 23 December 1916
Preceded by Alfred Scott
Succeeded by Albert Stanley
Personal details
Born William Maxwell Aitken
25 May 1879
Maple, Ontario, Canada
Died 9 June 1964 (aged 85)
Surrey, England
Political party Liberal Unionist
Conservative
Spouse(s) Gladys Henderson Drury
(m. 1906; died 1927)
Marcia Anastasia Christoforides
(m. 1963)
Children Hon. Janet Aitken
Sir Max Aitken, 2nd Baronet
Captain Hon. Peter Aitken
Occupation Legislator, author, entrepreneur
William Maxwell Aitken, 1st Baron Beaverbrook, PC, ONB (25 May 1879 – 9 June 1964) was a Canadian-British newspaper publisher and backstage politician who was an influential figure in British media and politics of the first half of the 20th century. His base of power was the largest circulation newspaper in the world, the Daily Express, which appealed to the conservative working class with intensely patriotic news and editorials. During the Second World War he played a major role in mobilising industrial resources as Winston Churchill's Minister of Aircraft Production.[1]

The young Max Aitken had a gift for making money and was a millionaire by 30. His business ambitions quickly exceeded opportunities in Canada and he moved to Britain. There he befriended Bonar Law and with his support won a seat in the House of Commons at the general election held in December 1910. A knighthood followed shortly after. During the First World War he ran the Canadian Records office in London, and played a role in the removal of H. H. Asquith as prime minister in 1916. The resulting coalition government (with Lloyd George as prime minister and Bonar Law as Chancellor of the Exchequer), rewarded Aitken with a peerage and, briefly, a Cabinet post as Minister of Information.

Post-war, the now Lord Beaverbrook concentrated on his business interests. He built the Daily Express into the most successful mass-circulation newspaper in the world, with sales of 2.25 million copies a day across Britain. He used it to pursue personal campaigns, most notably for tariff reform and for the British Empire to become a free trade bloc. Beaverbrook supported the government of Stanley Baldwin and that of Neville Chamberlain throughout the 1930s and was persuaded by another longstanding political friend, Winston Churchill, to serve as his Minister of Aircraft Production from May 1940.
Churchill and others later praised his Ministerial contributions.[2] He resigned due to ill-health in 1941 but later in the war was appointed Lord Privy Seal.
Beaverbrook spent his later life running his newspapers, which by then included the Evening Standard and the Sunday Express.[3] He served as Chancellor of the University of New Brunswick and developed a reputation as a historian with his books on political and military history.
[4][5]
Early life
Aitken was born in Maple, Ontario, Canada, in 1879, one of the ten children of William Cuthbert Aitken, a Scottish-born Presbyterian minister,[6] and Jane (Noble), the daughter of a prosperous local farmer and storekeeper. When he was a year old, the family moved to Newcastle, New Brunswick, which Aitken later considered to be his hometown. It was here, at the age of 13, that he set up a school newspaper, The Leader. Whilst at school, he delivered newspapers, sold newspaper subscriptions and was the local correspondent for the St. John Daily Star.[7]
Aitken took the entrance examinations for Dalhousie University, but because he had declined to sit the Greek and Latin papers he was refused entry. He registered at the King's College Law School, but left after a short while. This was to be his only formal higher education.
Aitken worked in a shop, then borrowed some money to move to Chatham, New Brunswick, where he worked as a local correspondent for the Montreal Star, sold life insurance and collected debts. Aitken attempted to train as a lawyer and worked for a short time in the law office of R B Bennett, a future prime minister of Canada. Aitken managed Bennett's successful campaign for a place on Chatham town council. When Bennett left the law firm, Aitken moved to Saint John, New Brunswick, where he again sold life insurance before moving to Calgary where he helped to run Bennett's campaign for a seat in the legislative assembly of the North-West Territories in the 1898 general election. After an unsuccessful attempt to establish a meat business, Aitken returned to Saint John and to selling insurance.
[8]
Early business career
In 1900, Aitken made his way to Halifax, Nova Scotia, where John F. Stairs, a member of the city's dominant business family, gave him employment and trained him in the business of finance. In 1904, when Stairs launched the Royal Securities Corporation, Aitken became a minority shareholder and the firm's general manager. Under the tutelage of Stairs, who would be his mentor and friend, Aitken engineered a number of successful business deals and was planning a series of bank mergers. Stairs' unexpected early death in September 1904 led to Aitken acquiring control of the company and moving to Montreal, then the business capital of Canada. There he bought and sold companies, invested in stocks and shares and also developed business interests in both Cuba and Puerto Rico.[9] He started a weekly magazine, the Canadian Century in 1910, invested in the Montreal Herald and almost acquired the Montreal Gazette.[8] In 1907 he founded the Montreal Engineering Company.[10] In 1909, also under the umbrella of his Royal Securities Company, Aitken founded the Calgary Power Company Limited, now the TransAlta Corporation, and oversaw the building of the Horseshoe Falls hydro station.[11]

In 1910–1911 Aitken acquired a number of small regional cement plants in Canada, including Sir Sandford Fleming's Western Canada Cement Co. plant at Exshaw, Alberta, and amalgamated them into Canada Cement, eventually controlling four-fifths of the cement production in Canada. Canada was booming economically at the time, and Aitken had a monopoly on the material. There were irregularities in the stock transfers leading to the conglomeration of the cement plants, resulting in much criticism of Aitken, as well as accusations of price-gouging and poor management of the cement plants under his company's control.[12] Aitken sold his shares, making a large amount of money.
Aitken had made his first visit to Britain in September 1908, and when he returned there in the spring of 1910, in an attempt to raise money to form a steel company, he decided to make the move permanent,[8] but not before he led the underwriting, with a preponderance of British money, of an amalgamation of smaller units into the Steel Company of Canada.[13] Very shortly later Aitken moved his family to the UK.[14]
Move to Britain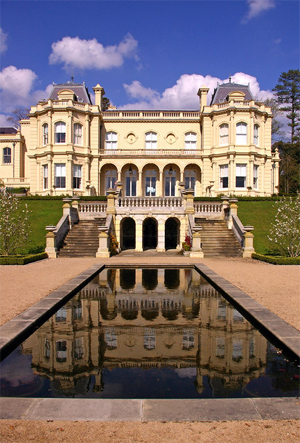 Cherkley Court
In 1910, Aitken moved to Britain and he became friends with Bonar Law, a native of New Brunswick and the only Canadian to become Prime Minister of the United Kingdom. The two men had a lot in common: they were both sons of the manse from Scottish-Canadian families and both were successful businessmen. Aitken persuaded Bonar Law to support him in standing for the Unionist Party in the December 1910 general election at Ashton-under-Lyne. Aitken was an excellent organiser and, with plenty of money for publicity, he won the seat by 196 votes.[8][15]

Aitken rarely spoke in the House of Commons, but did promise substantial financial support to the Unionist Party, and in 1911 he was knighted by King George V. Aitken's political influence grew when Bonar Law replaced A.J. Balfour as leader of the Unionist party late in 1911. Aitken bought Cherkley Court near Leatherhead and entertained lavishly there.
In 1913 the house was offered as a venue for negotiations between Bonar Law and the Prime Minister, H.H. Asquith, over Ulster and Irish home rule.[8] Later in life Aitken wrote about his early political efforts:[16]
" Empire Fiscal Union was, in fact, my only reason for entering politics in Britain and for continuing to take an interest in public life. My devotion to Bonar Law, my belief in his Leadership, my faith in his ability to give to the Empire some day, perhaps some day soon, the Union I so ardently desired, had kept me in close and intimate touch with him and his political problems. "
Aitken continued to grow his business interests while in Parliament and also began to build a British newspaper empire. After the death of Charles Rolls in 1910, Aitken bought his shares in Rolls-Royce Limited, and over the next two years gradually increased his holding in the company. However, Claude Johnson, Rolls-Royce's Commercial managing director, resisted Aitken's attempt to gain control of the company, and in October 1913 he sold his holding to James Buchanan Duke, of the American Tobacco Company.[17] In January 1911 Aitken secretly invested £25,000 in the failing Daily Express. An attempt to buy the Evening Standard failed but he did gain control of another London evening paper, The Globe. In November 1916 a share deal worth £17,500, with Lawson Johnson, landed Aitken a controlling interest in the Daily Express, but again he kept the deal secret.[8]
First World War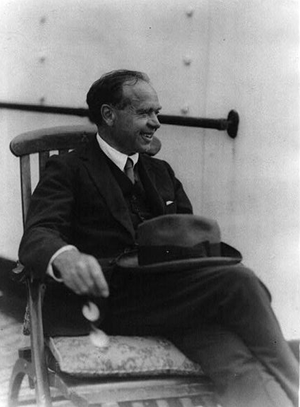 Lord Beaverbrook
During the First World War the Canadian government placed Aitken in charge of creating the Canadian War Records Office in London, and he made certain that news of Canada's contribution to the war was printed in Canadian and British newspapers. He was innovative in the employment of artists, photographers, and film makers to record
life on the Western Front
. Aitken also established the Canadian War Memorials Fund that evolved into a collection of art works by the premier artists and sculptors in Britain and Canada.[18] His visits to the Western Front, with the honorary rank of colonel in the Canadian Army, resulted in his 1916 book Canada in Flanders, a three-volume collection that chronicled the achievements of Canadian soldiers on the battlefields. After the war Aitken wrote several books including Politicians and the Press in 1925 and Politicians and the War in 1928.
Aitken became increasingly hostile towards the Prime Minister, H. H. Asquith whom he considered to be mismanaging the war effort. Aitken's opinion of Asquith did not improve when he failed to get a post in the Cabinet reshuffle of May 1915. An attempt by Bonar Law to secure the KCMG for Aitken was also blocked by Asquith. Aitken was happy to play a small part, which he greatly exaggerated, as a go-between when Asquith was forced from office and replaced by David Lloyd George in December 1916.[8] Lloyd George offered to appoint Aitken as President of the Board of Trade. At that time, an MP taking a cabinet post for the first time had to resign and stand for re-election in a by-election. Aitken made arrangements for this, but then Lloyd George decided to appoint Albert Stanley instead. Aitken was a friend of Stanley and agreed to continue with the resignation, so that Stanley could take Aitken's seat in Parliament and be eligible for ministerial office. In return, Aitken received a peerage on 23 January 1917 as the 1st Baron Beaverbrook,[19][20] the name "Beaverbrook" being adopted from a small community near his boyhood home. He had initially considered "Lord Miramichi", but rejected it on the advice of Louise Manny as too difficult to pronounce.[21][22][23] The name "Beaverbrook" also had the advantage of conveying a distinctive Canadian ring to the title.
Later in 1917, Beaverbrook's controlling stake in the Daily Express became public knowledge and he was criticised by parts of the Conservative Party for financing a publication they regarded as irresponsible and often unhelpful to the party.
[8]
In February 1918, Beaverbrook became the first Minister of Information in the newly formed Ministry of Information
, was also made Chancellor of the Duchy of Lancaster and was sworn of the Privy Council.[24]
Beaverbrook became responsible for propaganda in Allied and neutral countries and Lord Northcliffe (owner of the Daily Mail and The Times) became Director of Propaganda with control of propaganda in enemy countries.
Beaverbrook established the British War Memorials Committee within the Ministry, on lines similar to the earlier Canadian war art scheme, but when he established a private charity that would receive income from BWMC exhibitions, it was regarded as a conflict of interest and he dropped the scheme.[18]
Beaverbrook had a number of clashes with the Foreign Secretary Arthur Balfour over the use of intelligence material. He felt that intelligence should become part of his department, but Balfour disagreed. Eventually the intelligence committee was assigned to Beaverbrook but they then resigned en masse to be re-employed by the Foreign Office. In August 1918, Lloyd George became furious with Beaverbrook over a leader in the Daily Express threatening to withdraw support from the government over tariff reform. Beaverbrook increasingly came under attack from MPs who distrusted a press baron being employed by the state.
Beaverbrook survived but became increasingly frustrated with his limited role and influence, and in October 1918, he resigned due to ill health.[8] A tooth had become infected with actinomycosis and the often fatal disease progressed into his throat; his English doctors were unable to discover a cure and it was a Portuguese medic who cured him by administering orally iodine solution until the fungus was arrested.[14]
A J P Taylor later wrote that Beaverbrook was a pathbreaker who "invented all the methods of publicity" used by Britain to promote the war, including the nation's first war artists, the first war photographers, and the first makers of war films. He was especially effective in promoting the sales of war bonds to the general public.
Nevertheless, he was widely disliked and distrusted by the political elite, who were suspicious of all they sneeringly called "press lords."[25]
Baron of Fleet Street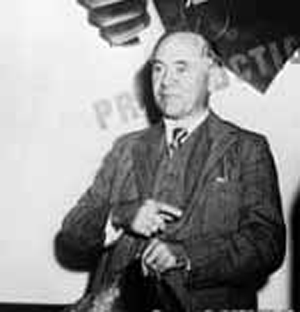 Lord Beaverbrook, c. August 1941
After the war, Beaverbrook concentrated on running the Daily Express. He turned the dull newspaper into a glittering and witty journal with an optimistic attitude, filled with an array of dramatic photo layouts. He hired first-rate writers such as Francis Williams and the cartoonist David Low. He embraced new technology and bought new presses to print the paper in Manchester. In 1919 the circulation of the Daily Express was under 40,000 a day; by 1937 it was 2,329,000 a day, making it the most successful of all British newspapers and generating huge profits for Beaverbrook whose wealth was already such that he never took a salary. After the Second World War, the Daily Express became the largest-selling newspaper in the world, with a circulation of 3,706,000.
Beaverbrook launched the Sunday Express in December 1918, but it only established a significant readership after John Junor became its editor in 1954.
In 1923, in a joint deal with Lord Rothermere, Beaverbrook bought the Evening Standard
. Beaverbrook acquired a controlling stake in the Glasgow Evening Citizen and, in 1928, he launched the Scottish Daily Express.[8]
Consolidation was rampant. James Curran and Jean Seaton state:
after the death of Lord Northcliffe in 1922, four men -- Lords Beaverbrook, Rothermere (1868-1940), Camrose (1879-1954) and Kemsley (1883-1968) -- became the dominant figures in the inter-war press. In 1937, for instance, they owned nearly one in every two national and local daily papers sold in Britain, as well as one in every three Sunday papers that were sold. The combined circulation of all their newspapers amounted to over thirteen million.

[26]
Beaverbrook purchased The Vineyard, Fulham, a "tiny Tudor house in Hurlingham Road" which ... "far from the centre of London I was relieved of casual callers and comparatively free of long-winded visitors. I provided facilities by means of private telephone lines without any direct contact with the Telephone Exchanges. Thus the political conferences held there were safeguarded against interruption."[27]
Powerful friends and acquaintances such as Asquith, Lloyd George, Churchill, Frederick Edwin Smith, Philip Sassoon, Diana and Duff Cooper, Balfour and Tim Healy were guests at both Cherkley and the Vineyard. The circle included Valentine Castlerosse, H. G. Wells and Rudyard Kipling, who was godfather to Beaverbrook's youngest son Peter
, but this did nothing to repair the rift that developed between them when Beaverbrook endorsed
Irish Home Rule
.[14]
Beaverbrook, the first baron of Fleet Street, was often denounced as excessively powerful because his newspapers supposedly could make or break almost anyone. Beaverbrook enjoyed using his papers to attack his opponents and to promote his friends.
From 1919 to 1922 he attacked David Lloyd George and his government on several issues. He began supporting independent Conservative candidates
and campaigned for fifteen years to remove Stanley Baldwin from the leadership of the Conservative Party. He very shrewdly sold the majority of his share holdings before the 1929 crash and in the resulting depression
launched a new political party to promote free trade within the British Empire
. Empire Free Trade Crusade candidates had some success. An Independent Conservative who supported Empire Free Trade won the Twickenham by-election in 1929. The Empire Free Trade candidate won the South Paddington by-election in October 1930. In February 1931, Empire Free Trade lost the Islington East by-election and by splitting the vote with the Conservatives allowed Labour to hold a seat they had been expected to lose.[14] Duff Cooper's victory for the Conservatives in St. George's Westminster by-election in March 1931 marked the end of the movement as an electoral force.[8][28]
On 17 March 1931, during the St. George's Westminster by-election,
Stanley Baldwin described the media barons who owned British newspapers as having "Power without responsibility – the prerogative of the harlot throughout the ages."
[14] In the 1930s, while personally attempting to dissuade King Edward VIII from continuing his affair with American divorcee, Wallis Simpson, Beaverbrook's newspapers published every titbit of the affair, especially allegations about pro-Nazi sympathies.
Beaverbrook supported the Munich Agreement and hoped the newly named Duke of Windsor would seek a peace deal with Germany.
Testifying before a Parliamentary inquiry in 1947, former Express employee and future MP Michael Foot alleged that
Beaverbrook kept a blacklist of notable public figures who were to be denied any publicity in his papers because of personal disputes. Foot said they included Sir Thomas Beecham, Paul Robeson, Haile Selassie and Noël Coward.
Beaverbrook himself gave evidence before the inquiry and vehemently denied the allegations; Express Newspapers general manager E.J. Robertson denied that Robeson had been blacklisted, but did admit that Coward had been "boycotted" because he had enraged Beaverbrook with his film In Which We Serve, for in the opening sequence Coward included an ironic shot showing a copy of the Daily Express floating in the dockside rubbish bearing the headline "No War This Year".[29][30][31]
In the late 1930s, Beaverbrook used his newspapers to promote the appeasement policies of the Chamberlain government. The slogan 'There will be no war' was used by the Daily Express.
[32]
Kerr, Brand, Curtis, and the whole inner core of the Milner Group began a campaign to

undermine the [Versailles] treaty

, the

League of Nations

, and the whole peace settlement. Those who are familiar with the activities of the "Cliveden Set" in the 1930s have generally felt that the appeasement policy associated with that group was a manifestation of the period after 1934 only. This is quite mistaken. The Milner Group, which was the reality behind the phantom-like Cliveden Set, began their program of appeasement and revision of the settlement as early as 1919....

Nowhere is the whole point of view of the Milner Group better stated than in a speech of General Smuts to the South African Luncheon Club in London, 23 October 1923.

After violent criticism of the reparations as too large and an attack on the French efforts to enforce these clauses, he called for a meeting "of principals" to settle the problem. He then pointed out that a continuation of existing methods would lead to the danger of German disintegration, "a first-class and irreparable disaster.... It would mean immediate economic chaos, and it would open up the possibility of future political dangers to which I need not here refer.

Germany is both economically and politically necessary to Central Europe." He advocated applying to Germany "the benevolent policy which this country adopted toward France after the Napoleonic War.... And if, as I hope she will do, Germany makes a last appeal ... I trust this great Empire will not hesitate for a moment to respond to that appeal and to use all its diplomatic power and influence to support her, and to prevent a calamity which would be infinitely more dangerous to Europe and the world than was the downfall of Russia six or seven years ago."

Having thus lined Britain up in diplomatic opposition to France, Smuts continued with advice against applying generosity to the latter country on the question of French war debts, warning that this would only encourage "French militarism."

"Do not let us from mistaken motives of generosity lend our aid to the further militarization of the European continent. People here are already beginning to be seriously alarmed about French armaments on land and in the air. In addition to these armaments, the French government have also lent large sums to the smaller European States around Germany, mainly with a view to feeding their ravenous military appetites. There is a serious danger lest a policy of excessive generosity on our part, or on the part of America, may simply have the effect of enabling France still more effectively to subsidize and foster militarism on the Continent.... If things continue on the present lines, this country may soon have to start rearming herself in sheer self-defence."

This speech of Smuts covers so adequately the point of view of the Milner Group in the early period of appeasement that no further quotations are necessary. No real change occurred in the point of view of the Group from 1920 to 1938

, not even as a result of the death of democratic hopes in Germany at the hands of the Nazis. From Smuts's speech of October 1923 before the South African Luncheon Club to Smuts's speech of November 1934 before the RIIA, much water flowed in the river of international affairs, but the ideas of the Milner Group remained rigid and, it may be added, erroneous. Just as the speech of 1923 may be taken as the culmination of the revisionist sentiment of the Group in the first five years of peace, so the speech of 1934 may be taken as the initiation of the appeasement sentiment of the Group in the last five years of peace. The speeches could almost be interchanged. We may call one revisionist and the other appeasing, but the point of view, the purpose, the method is the same. These speeches will be mentioned again later.

The aim of the Milner Group through the period from 1920 to 1938 was the same: to maintain the balance of power in Europe by building up Germany against France and Russia; to increase Britain's weight in that balance by aligning with her the Dominions and the United States; to refuse any commitments (especially any commitments through the League of Nations, and above all any commitments to aid France) beyond those existing in 1919; to keep British freedom of action; to drive Germany eastward against Russia if either or both of these two powers became a threat to the peace of Western Europe.

-- The Anglo-American Establishment: From Rhodes to Cliveden, by Carroll Quigley