Gerald Yorke
by Wikipedia
Accessed: 11/1/19
NOTICE: THIS WORK MAY BE PROTECTED BY COPYRIGHT
YOU ARE REQUIRED TO READ

THE COPYRIGHT NOTICE AT THIS LINK

BEFORE YOU READ THE FOLLOWING WORK, THAT IS AVAILABLE SOLELY FOR PRIVATE STUDY, SCHOLARSHIP OR RESEARCH PURSUANT TO 17 U.S.C. SECTION 107 AND 108. IN THE EVENT THAT THE LIBRARY DETERMINES THAT UNLAWFUL COPYING OF THIS WORK HAS OCCURRED, THE LIBRARY HAS THE RIGHT TO BLOCK THE I.P. ADDRESS AT WHICH THE UNLAWFUL COPYING APPEARED TO HAVE OCCURRED. THANK YOU FOR RESPECTING THE RIGHTS OF COPYRIGHT OWNERS.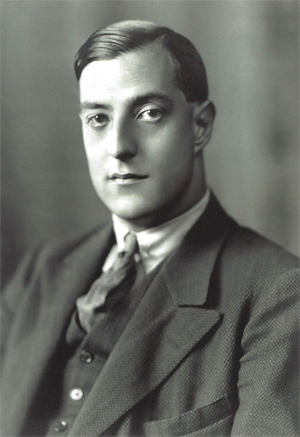 Major Gerald Joseph Yorke (10 December 1901 – 29 April 1983) was an English soldier and writer. He was a Reuters correspondent while in China for two years in the 1930s, and wrote a book China Changes (1936).[1][2]
Life
Gerald Joseph Yorke was born in Tewkesbury, Gloucestershire, on 10 December 1901; the second son of Vincent Wodehouse Yorke [Yorke was the son of John Reginald Yorke and Sophia Matilda de Tuyll de Serooskerken] and Hon. Maud Evelyn Wyndham.[3]
John Reginald Yorke (Conservative politician)

by Wikipedia

Accessed: 11/1/19

John Reginald Yorke (25 January 1836 – 2 March 1912) was an English landowner and Conservative politician who sat in the House of Commons between 1864 and 1886.

Background and education

A member of the Yorke family headed by the Earl of Hardwicke, he was born in Marylebone, London, the son of Joseph Yorke, of Forthampton Court, Gloucestershire[1] and his wife Frances Antonia, daughter of Reginald Pole-Carew.

He was educated at Eton and Balliol College, Oxford.[2] Yorke was a second cousin of Charles Lyttelton, 5th Baron Lyttelton

, whose mother dowager Lady Lyttelton referred to Yorke as "tall and magnificent and promising as ever".[3]

Political career

Yorke was elected Member of Parliament (MP) for Tewkesbury in 1864 but in 1868 representation for the seat was reduced to one member. He was elected MP for East Gloucestershire between 1872 and held the seat until it was abolished in 1885. He was then elected M.P. for Tewkesbury again in 1885 until 1886. He was a Justice of the Peace for Gloucestershire and Worcestershire, and in 1892 he was High Sheriff of Gloucestershire. He was also a Deputy Lieutenant of Worcestershire and captain in the Tewkesbury Rifle Volunteers. He was also a Fellow of the Geological Society.[4] Yorke died at the age of 76.

Family

Yorke married Augusta Emmiline Monteath Douglas at St Georges Hanover Square on 4 March 1862. They had a son but Augusta died on 19 February 1863. He married, secondly, to Sophia Matilda de Tuyll de Serooskerken, daughter of Baron Vincent de Tuyll de Serooskerken, on 11 January 1868 and they had four children.

His son Vincent Wodehouse Yorke

was the father of Henry Vincent Yorke, better known as the novelist Henry Green.[5][6] Another son, Ralph Maximilian Yorke, reached the rank of brigadier-general during the First World War.

References

• Parishes:Forthampton, A History of the County of Gloucester: volume 8 (1968), pp. 196-208 Date accessed: 8 March 2009

• Debrett's House of Commons 1881

• The Barons Lyttelton of Frankley

• Debrett's House of Commons 1881

• Molten Treasure (1949)- TIME

• the Peerage.com

External links

Hansard 1803–2005: contributions in Parliament by John Yorke
He attended Eton College, and then Trinity College, Cambridge University, where he gained a Bachelor of Arts. He joined the Territorial Army and was commissioned in the 21st (Gloucestershire Hussars) Armoured Car Company, Tank Corps in 1922,[4] later gaining the rank of Major. He married Angela Vivien Duncan, and the pair had three children: John Sarne, Vincent James and Michael Piers.[3]
The travels of Yorke together with his manservant Li through often bandit-stricken areas were part of China Changes and also commented on by adventurer and Special Correspondent to The Times Peter Fleming in his One's Company, a travelogue of a journey to China in 1933.[5]

Back in Britain at Forthampton Yorke was also the personal representative to the West of the Thirteenth Dalai Lama (died 1933) and the author of an original foreword to a secret book on the Kalachakra initiation.[6] Yorke was also a member of the A∴A∴, the magical order established by Aleister Crowley (died 1947), and towards the end of Crowley's life was known as his chief disciple.
Bibliography
• China Changes, New York, C. Scribner's Sons, 1936.
• Bibliography of the works of Aleister Crowley by Gerald Yorke. Mandrake Press, 1991.
• Aleister Crowley, the Golden Dawn and Buddhism: reminiscences and writings of Gerald Yorke, ed. Keith Richmond, Teitan Press, 2011.
• The Great Beast: the life of Aleister Crowley, by John Symonds with Gerald Yorke, 1951.
Cricket
Gerald Yorke
Personal information
Full name Gerald Joseph Yorke
Born 10 December 1901
Tewkesbury, Gloucestershire, England
Died 29 April 1983 (aged 81)
Tewkesbury, Gloucestershire, England
Relations VW Yorke (father)
Domestic team information
Years Team
1925 Gloucestershire
Only First-class 27 June 1925 Gloucestershire v Glamorgan
Career statistics
Competition First-class
Matches 1
Runs scored 6
Batting average 3.00
100s/50s 0/0
Top score 6
Catches/stumpings 0/–
Source: CricketArchive, 10 January 2011
He was also a keen cricketer who made a single first-class appearance for Gloucestershire, against Glamorgan during the 1925 season. From the middle order, he scored a duck in the first innings in which he batted, and 6 runs in the second.
References
1. The New York Times Book Review - Volume 1 1936 - Page 37 "A Reporter Observes China's Changes Mr. Yorke, a Reuters Correspondent, Spent Two Recent Years There come acquainted with the situation which was contributing to such a sweeping success of the invader. Some of the extraordinary ..."
2. Now & Then: A Journal of Books and Personalities 1935 "This is what the Sunday Times said of Mr. Gerald Yorke's China Changes: This is a vital and absorbing book, which will give Western readers a far better understanding of the Chinese and their difficulties than many more pretentious volumes, .."
3. Charles Mosley, editor, Burke's Peerage, Baronetage & Knightage, 107th edition, 3 volumes (Wilmington, Delaware, U.S.A.: Burke's Peerage (Genealogical Books) Ltd, 2003), volume 2, page 1778.
4. "No. 32739". The London Gazette. 18 August 1922. p. 6098.
5. Gareth Jones (journalist) : JOURNEY FROM CANTON TO CHANGSHA "(see Peter Fleming's One's Company for a description of Li and of Gerald and also of the journey I did, except that Fleming and Gerald came with his Chinese servant Li from Changsha to Canton while I did it from Canton to Changsha)."
6. HYMENAEUS BETA, ed. (19 December 2001). "MAGICK LIBER ABA, Book Four – Parts I–IV" (PDF). Retrieved 10 January 2011.
External links
• Gerald Yorke at Cricket Archive
• Gerald Yorke at Cricinfo
*********************
Gerald Yorke
by Astrum Argenteum
Accessed: 11/1/19
NOTICE: THIS WORK MAY BE PROTECTED BY COPYRIGHT
YOU ARE REQUIRED TO READ

THE COPYRIGHT NOTICE AT THIS LINK

BEFORE YOU READ THE FOLLOWING WORK, THAT IS AVAILABLE SOLELY FOR PRIVATE STUDY, SCHOLARSHIP OR RESEARCH PURSUANT TO 17 U.S.C. SECTION 107 AND 108. IN THE EVENT THAT THE LIBRARY DETERMINES THAT UNLAWFUL COPYING OF THIS WORK HAS OCCURRED, THE LIBRARY HAS THE RIGHT TO BLOCK THE I.P. ADDRESS AT WHICH THE UNLAWFUL COPYING APPEARED TO HAVE OCCURRED. THANK YOU FOR RESPECTING THE RIGHTS OF COPYRIGHT OWNERS.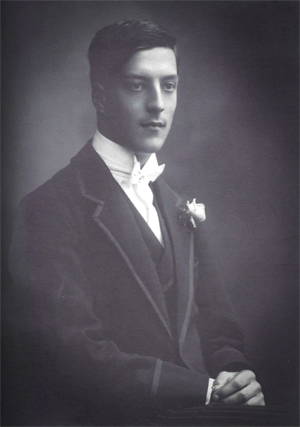 Gerald Joseph Yorke (1901 – 1983) An English author who was instrumental in the publication of many important works regarding the occult, yoga and Buddhism. As a young man, Yorke served as a Major in the Tank Corps of the British military. Later in life he served as the personal representative in the West of the thirteenth Dalai Lama, Thubten Gyatso.
Yorke met Crowley on New Year's eve in the year 1927. He had previously been reading Crowley's work and became interested in meeting him.
He was put in contact with Crowley through a mutual associate, J.G. Bayley [James Gilbert Bayley]
.
An amusing and revealing holograph list of errands which Crowley preparedfor his disciple J. G. Bayley to undertake on his behalf. December 1 [1943].

Written on both sides of a single sheet of tall, narrow, note-paper, (approx. 8" x 3 1/4"). A charming list - Crowley details six errands that he wishes Bayley to do for him. They included delivering a message and making telephone enquiries, shopping: "Old Compton St. (shop on N. side) Get ugliest, vulgarest, dirtiest birthday or greeting card you can find," "try shops for up-to-date Latin Grammar ..... try Marks and Watkins for the Equinox No. V," searching out Shetland cloth (the preferred material for his suits), and delivering "shoes, slippers and a pouch" to a shop (possibly for repair?). In an unusual demonstration of kindness, Crowley also instructs Bayley to find one William Churchill (possibly the photographer Crowley used on occasion) and "give him packets of cigarettes, make sure that he is looking after himself properly; help him if required." An interesting testament to the day to day concerns of "the Beast."

-- Weiser Antiquarian Books
James Gilbert Bayley joined the A...A... on March 22, 1910, taking the motto "Perfectio et Ministerium" (Perfection and service). Although Crowley initially considered him a doubtful member, having been brought in under [Herbert Edward] Inman, he would stand by Crowley throughout his life, serving as his British liaison while he was out of the country in the 1920s and staying in close touch through his final years.30....

Herbert Edward Inman was an engineer who had been elected to the Liverpool Engineering Society on November 29, 1905; he would go on to serve as a private with the Royal Engineers during World War I, receiving the Allied Victory and British War medals.79 Inman joined the A...A... on October 22, 1909, as Frater Amor Clavis Vitae (Love is the Key to Life). Although he recruited one other member, he soon faded from the A...A...'s ranks. Athough Inman reportedly broke with Crowley over a bad debt,80 the two remained in touch even in the 1940s.81

-- Perdurabo: The Life of Aleister Crowley, by Richard Kaczynski
Yorke was immediately impressed with Crowley and within a months' time signed the Probationer Oath of the A∴A∴ taking the motto Volo Intellegere meaning, I will to Understand.
Yorke would go on to become one of Crowley's closest associates.
Though initially a student, Yorke would eventually become a confidant of Crowley's, at times acting as his agent and at other times simply providing him with sound advice. Yorke also aided with publications; he would pay for a typist to copy Crowley's manuscripts and often provided funds towards printing. He was one of the few that Crowley would trust to read over his work prior to publication.
Yorke would in fact help Crowley critique Liber OZ prior to its publication, and is likely the only person to have contributed in such a manner.1
When Yorke joined the A∴A∴ in January of 1928 there were only eight remaining members, and Yorke took it upon himself to write to each. He hoped to re-ignite the Order and provide Crowley with a means of financial support, via membership subscriptions, so that Crowley could focus on his writing. However, only one aspirant responded—but with his aid, along with that of Yorke and Germer's contributions, Crowley was afforded a furnished flat in Paris.
[Gerald Yorke was born] in 1901, the second of three sons to landowner and industrialist Vincent Wodehouse Yorke (1869-1957) and Hon. Maud Evelyn Wyndham (1874-1963), daughter of Henry Wyndham, the second Baron Leconfield.22

The Milner Group could never have been built up by Milner's own efforts. He had no political power or even influence. All that he had was ability and ideas. The same thing is true about many of the other members of the Milner Group, at least at the time that they joined the Group.

The power that was utilized by Milner and his Group was really the power of the Cecil family and its allied families such as the Lyttelton (Viscounts Cobham), Wyndham (Barons Leconfield)

, Grosvenor (Dukes of Westminster), Balfour, Wemyss, Palmer (Earls of Selborne and Viscounts Wolmer), Cavendish (Dukes of Devonshire and Marquesses of Hartington), and Gathorne-Hardy (Earls of Cranbrook). The Milner Group was originally a major fief within the great nexus of power, influence, and privilege controlled by the Cecil family....

Sir Ivor, a good friend of Milner's, was the husband of Mary Caroline Wyndham, daughter of Baron Leconfield and niece of Lord Rosebery....

Another intimate friend of Balfour's, George Wyndham, was Parliamentary Under Secretary for War (1898-1900) and Chief Secretary for Ireland (1900-1905)....

The youngest son of the fourth Baron Lyttelton, Alfred, whom we have already mentioned, married twice. His first wife was Laura Tennant, whose sister Margot married Herbert Asquith and whose brother Baron Glenconner married Pamela Wyndham....

Almost as ramified as the Lyttelton clan were the Wyndhams, descendants of the first Baron Leconfield. The Baron had three sons. Of these, the oldest married Constance Primrose, sister of Lord Rosebery, daughter of Lord Dalmeny and his wife, Dorothy Grosvenor (later Lady Brassey), and granddaughter of Lord Henry Grosvenor and his wife, Dora Wemyss. They had four children. Of these, one, Hugh A. Wyndham, married Maud Lyttelton and was a member of Milner's Kindergarten. His sister Mary married General Sir Ivor Maxse and was thus the sister-in-law of Lady Edward Cecil (later Lady Milner). Another son of Baron Leconfield, Percy Scawen Wyndham, was the father of Pamela (Lady Glenconner and later Lady Grey), of George Wyndham (already mentioned), who married Countess Grosvenor, and of Mary Wyndham, who married the eleventh Earl of Wemyss. It should perhaps be mentioned that Countess Grosvenor's daughter Lettice Grosvenor married the seventh Earl of Beauchamp, brother-in-law of Samuel Hoare. Countess Grosvenor (Mrs. George Wyndham) had two nephews who must be mentioned. One, Lawrence John Lumley Dundas (Earl of Ronaldshay and Marquess of Zetland), was sent as military aide to Curzon, Viceroy of India, in 1900. He was an M.P. (1907-1916), a member of the Royal Commission on Public Services in India (1912-1914), Governor of Bengal (1917-1922), a member of the Indian Round Table Conference of 1930-1931 and of the Parliamentary Joint Select Committee on India in 1933. He was Secretary of State for India (1935-1940) and for Burma (1937-1940), as well as the official biographer of Lord Curzon and Lord Cromer....

Countess Grosvenor's sister-in-law Mary Wyndham (who married the Earl of Wemyss) had three children. The younger son, Guy Charteris, married a Tennant of the same family as the first Mrs. Alfred Lyttelton, the second Mrs. Herbert Asquith, and Baron Glenconner....

After the split in the Liberal Party in 1886, it was the members of the Cecil Bloc who became Unionists — that is, the Lytteltons, the Wyndhams, the Cavendishes....

Hugh A. Wyndham also remained in South Africa after 1910 and was a member of the Union Parliament for ten years (1910-1920). He had previously been secretary to Milner. In spite of the prominence of his family and his own position as heir presumptive to the third Baron Leconfield, it is difficult to obtain any adequate information about him. His biography in Who's Who does not mention his experiences in South Africa or his other connections with the Milner Group. This is obviously the result of a deliberate policy, since editions of Who's Who of thirty-five years ago do mention the South African connection. Wyndham wrote Problems of Imperial Trusteeship (1933); Britain and the World; and the chapter on "The Formation of the Union of South Africa, 1901-1910" in volume VIII of the Cambridge History of the British Empire (1936). He was, like all the members of the Milner Group, a member of the Royal Institute of International Affairs, wrote many book reviews for its Journal, and at the outbreak of war in 1939 became the usual presiding officer at its meetings (in the absence of Lord Astor). When publication of the Journal was resumed after the war, he became chairman of its editorial board, a position he still holds. Married to Maude Lyttelton, daughter of Viscount Cobham, he is also a brother-in-law of Sir Ivor Maxse (the brother of Lady Milner) and a nephew of Lord Rosebery.

-- The Anglo-American Establishment: From Rhodes to Cliveden, by Carroll Quigley

Attending Eton and graduation with distinction from Cambridge, he had played cricket for Gloucestershire in 1925, making a first-class appearance in a game that season against Glamorgan.23 His youngest brother, Henry Vincent (1905-1973), was an aspiring writer, his first novel Blindness (1926) having appeared the previous year; he would go on to renown under the pen name Henry Green, his sixth book Loving (1945) making Time magazine's list of the "100 Best English-Language Novels from 1923 to 2005."24

After graduation, Gerald began to study The Equinox and Crowley's other magical writings. He was bright enough to distrust the rumors circulating about Crowley and judge the man for himself, so he contacted Crowley through J. G. Bayley and received an invitation to meet the Master in Paris. What he encountered impressed him immensely: Crowley struck Yorke as a brilliant and talented man with tremendous unrealized potential. His unpublished manuscripts testified to the many important lessons Crowley still had to teach the world ... he only lacked a business manager to make a success of his work. Crowley took Yorke's enhusiasm as an offer and accepted. While The Book of the Law prophesied a rich man from the west, he found isntead a benefactor from Germany and a rich boy from Gloucestershire.

In January 1928 Yorke took the name Volo Intellegere (I will to understand) upon joining the A...A..., and he devoted his spare time to managing Crowley's finances. He sold his Chinese paintings and ivories to raise money and, that spring, put 400 pounds into a publication account to rehabilitate Crowley's name and publish his works. From this fund, Yorke paid Crowley a weekly allowance of 10 pounds. He also wrote the eight remaining A...A... members -- including Jacobi, Wolfe, Olsen, and Smith -- to regularize their membership subscriptions and permit Crowley to continue writing without monetary concerns; of these, only Jacobi regularly contributed $20 a month to the cause, forcing Crowley to rely on the

Germer

s for much of his support. Nevertheless, this permitted Crowley a furnished flat at 55 Avenue de Suffren in Paris.

Yorke also paid a typist to copy Crowley's manuscripts for publication. One of these new projects was AC's magnum opus, part three of Book Four,

Magick in Theory and Practice

. Of this manuscript, Crowley wrote to Yorke:

Montague Summers appears to know what he is talking about. People generally do want a book on

Magick

. There never has been an attempt at one, anyhow since the Middle Ages, except Levi's.25

Alphonsus Joseph-Mary Augustuc Montague Summers (1880-1948), occult scholar, offered a curious contrast to AC. Whereas the latter identified with the infernal trappings of the Great Beast while explicating the holy quest for one's divine nature, the former was an ordained deacon of the Church of England who specialized in demonology and black magic. Nevertheless the two men shared a mutual respect. Eliphas Levi, also cited in the above quote, Crowley claimed as his previous incarnation, and a translation of his book,

The Key of the Mysteries

, appeared as a supplement to The Equinox I(10). Crowley correctly states the literary primacy of his book: whereas Montague Summers,

A.E. Waite

, and even Francis Barrett (The Magus, 1801) were primarily purveyors of medieval traditions, Magick in Theory and Practice was the first modern textbook on the subject in English. How big a market existed for such a book was another matter entirely.

-- Perdurabo: The Life of Aleister Crowley, by Richard Kaczynski
In 1932 Crowley and Yorke fell out over a financial disagreement in which Crowley was being entirely unreasonable. This ultimately led to Yorke resigning from the A∴A∴. Yorke, a man of true integrity, had two students at the time, both Probationers, and he made sure to pass on their records before leaving. Yorke, however, continued to pursue his spiritual interests.
He set out for China where he travelled, studied Buddhism, and eventually took a job working as a correspondent for Reuters.

On his return to England, Yorke resumed contact with Crowley, though their relationship was fundamentally changed. Yorke, who Crowley would refer to as the "Rat", was now treated as a friend rather than a student. Nonetheless, Yorke still labored to preserve Crowley's work and in doing so assembled what is likely the most significant collection of Crowley-related material. Without Yorke's archive, now held at the Warburg institute in London, there is no question that a great deal of Crowley's personal writings would be lost to us, as this archive makes up the bulk of the historical record as we have it today. Even after Crowley's death in 1947, Yorke kept his promise to preserve the Beast's legacy and his many annotations in the Warburg archives continues to aid scholars even today.
When Yorke passed away in 1983, what remained of his private collection fell to his son, and the family today is still in possession of many rare items including original art works and the personal Janus wand of the Great Beast.
Note:
[1] Crowley would send Yorke and three others a copy of the completed Liber OZ on December 1st, 1940.
*********************
Letter from Gerald Yorke to Karl Germer
March 7, 1948
NOTICE: THIS WORK MAY BE PROTECTED BY COPYRIGHT
YOU ARE REQUIRED TO READ

THE COPYRIGHT NOTICE AT THIS LINK

BEFORE YOU READ THE FOLLOWING WORK, THAT IS AVAILABLE SOLELY FOR PRIVATE STUDY, SCHOLARSHIP OR RESEARCH PURSUANT TO 17 U.S.C. SECTION 107 AND 108. IN THE EVENT THAT THE LIBRARY DETERMINES THAT UNLAWFUL COPYING OF THIS WORK HAS OCCURRED, THE LIBRARY HAS THE RIGHT TO BLOCK THE I.P. ADDRESS AT WHICH THE UNLAWFUL COPYING APPEARED TO HAVE OCCURRED. THANK YOU FOR RESPECTING THE RIGHTS OF COPYRIGHT OWNERS.
Dear [Karl] Germer
I enclose latest letter from and to Achad, I can get no more out of him, and pass the buck to you. I also enclose copy of a will which he sent me. A typescript of part of the working with Virakam has arrived from Jones, and I am having a copy made for you. I suggest that you write thanking Achad for this.
Achad wrote me on May 9 "Meanwhile I have had time to look up further records which had been stored away in various trunks etc. and to which I had not referred for many years. These included my own original diaries, and so on. But they also included a small carton which contained a number of items which A.C. handed to me personally shortly before we parted in Detroit ... In the nineteen twenties. These items consisted os ome note books relative to the old Golden Dawn, which formed links with the past, and some note books of special interest to me as his magical son, such as the one containing the record of his discovering his "begetting" in 1915, and a few items relative to the Sanctuary of the Gnosis which he wished me to keep in proper hands as G.R. and his representative.
"Until a couple of days ago I had no occasion to look through these items in the last 10 years ... There is an item of considerable interest which I certainly did not realise was there. This is a note book of A.C.'s working with Virakam ... There is with it a typescript and one carbon complete except for horoscope figure ..." (This carbon he has sent me.)
"Practically all the other items have been issued or published in one form or another, as for instance the Golden Dawn notebooks in the Equinox, and most of the others are crossed through in pencil showing that typescripts have been made ..." (I do not think that these typescripts have survived). I am sure that Jones has no legal right to keep the above, a.d. your only hope of getting it is to go to law. On the other hand this may be difficult, and I think it would depend on who legally was Secretary General of the
O.T.O.
and I am not sure whether you would be able to substantiate in the law courts that you are Secretary General. Jones and Tränker's X degrees go back to Reuss and not to A.C. They therefore in the Constitutions of the
O.T.O.
are the ones who establish the next O.H.O. [Outer Head of the Order], and even if you are X degree from Crowley, they can outvote you in a council to choose the new O.H.O. They could then appoint their own Treasurer General, and he could I think lay legal claim to the effects and the copyright. It would therefore I think be a mistake to go to law.
Jones letter goes on "Among my personal records I have the typescript carbon A.C. gave me of Diary of a Magus from June 28 1916 to March 6 1917 ... Next I remembered I had just one of A.C.'s black note books, which was left with me some time or another, but apart from the parcel of items mentioned above ... This is part of the Diary of a Magus from July 19 to September 21 AN XIV ... Finally A.C. gave me two albums of photographs of drawings and paintings done in New York, some of them of a startling nature ...".
Personally I think that you will have to wait for Achad's death to get all this. On his death you will be able to purchase from his widow or his heir. The two portions of the Diary of a Magus are not all that important as the guts of them survive in 'The Urn' and the unpublished portion of the Confessions.
Tomorrow I go to John's apartment to sort what is left, and send you everything except those items which he wants to complete the life. Sorry I could not get more out of Jones. He is a very strange creature. I told Kenneth Grant to write to you. I thought he had the full set of
O.T.O. rituals
, but now find he only has VII VIII and IX. I also find that A.C. gave IX to a certain Fitsgerald [sic]. He does not however know what it is about. The only Vernon Simmonds I know of is the proprietor of Netherwood, Hastings. I cannot believe it is the same as Vurnum Simmons, whose military address is Berlin you had.  
Yours
[sign. Gerald Yorke]