Christmas Humphreys
by Wikipedia
Accessed: 4/6/19
NOTICE: THIS WORK MAY BE PROTECTED BY COPYRIGHT
YOU ARE REQUIRED TO READ

THE COPYRIGHT NOTICE AT THIS LINK

BEFORE YOU READ THE FOLLOWING WORK, THAT IS AVAILABLE SOLELY FOR PRIVATE STUDY, SCHOLARSHIP OR RESEARCH PURSUANT TO 17 U.S.C. SECTION 107 AND 108. IN THE EVENT THAT THE LIBRARY DETERMINES THAT UNLAWFUL COPYING OF THIS WORK HAS OCCURRED, THE LIBRARY HAS THE RIGHT TO BLOCK THE I.P. ADDRESS AT WHICH THE UNLAWFUL COPYING APPEARED TO HAVE OCCURRED. THANK YOU FOR RESPECTING THE RIGHTS OF COPYRIGHT OWNERS.
March 28, 1977, the day of her death, was an interesting one....

Throughout the day many people spontaneously turned up to visit Freda, many of them from the

Tibetan Friendship Group

that Freda had founded. She greeted them all warmly and told them about her new project to sponsor Tibetan children in top Indian public schools, especially girls, who had less chance of receiving a good education than boys....

At six p.m. Freda and Pema Zangmo went for a walk, after which Freda settled down to some letter writing. She then took out some of her own childhood photographs and those of her children, taken in Lahore, before Partition. At ten p.m. Freda woke Pema Zangmo to give her instructions about certain gifts and money she wanted her to pass on to specific people. She brought out some yellow fabric as a gift for her faithful attendant to make into a nun's blouse, and told her to practice Dharma faithfully. Freda then dressed herself in her finest robes, telling the curious Pema Zangmo, "I will need them tomorrow." She then put on a tape recording of H.H. Karmapa, which he had sent her from New York, and sat down to meditate.

Pema Zangmo, who had gone back to sleep a few feet away from Freda, was awakened by the sound of "louder breathing." She got up and went over to Freda, who was still sitting bolt upright in the meditation position, and tapped her on the shoulder. Freda did not move, nor open her eyes. Peering closer, Pema Zangmo could detect no sign of outer life at all. In total panic she ran out into the hotel corridor screaming for help. A doctor was quickly summoned, who officially pronounced Freda dead. The cause: cardiac arrest....

Tributes began to pour in acknowledging her many achievements....

Christmas Humphreys, founder of the Buddhist Society in London, wrote a glowing tribute in their magazine, The Middle Way:

Freda Bedi showed what a Buddhist life should be. For twenty-five years she gave her life with immense and ceaseless energy to all in need of help, whatever their creed or caste or color. She never relaxed or hesitated. If the job was there to do she began it and relied, never in vain, on the needed support to appear. I saw much of the results of her labor when I was myself in India for the Dalai Lama in 1962, and endorse a remark by Mrs. Carlo Robins: "Freda Bedi is an example to all those adherents to any religion who readily regard their religion as being their life and not merely a department of it." Freda Bedi was a great woman, a great Buddhist and an inspiration to all Buddhists East and West to work unceasingly in the service of mankind.

-- The Revolutionary Life of Freda Bedi, by Vicki Mackenzie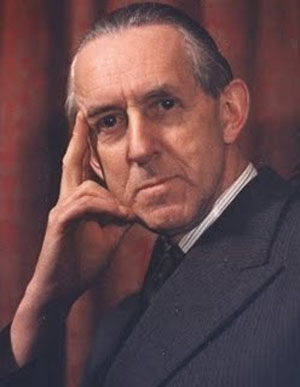 Christmas Humphreys
Christmas Humphreys
Born 15 February 1901
Ealing, Middlesex, England
Died 13 April 1983 (aged 82)
St John's Wood, London
Nationality UK
Occupation Barrister; judge; author
Years active 1924–1976
Travers Christmas Humphreys, QC (15 February 1901 – 13 April 1983[1]) was an English barrister who prosecuted several controversial cases in the 1940s and 1950s, and later became a judge at the Old Bailey. He also wrote a number of works on Mahayana Buddhism and in his day was the best-known British convert to Buddhism. In 1924 he founded what became
the London Buddhist Society
, which was to have a seminal influence on the growth of the Buddhist tradition in Britain. His former home in St John's Wood, London, is now a Buddhist temple. He was also an enthusiastic proponent of the Oxfordian theory of Shakespeare authorship.
Family and early career
Humphreys was born in Ealing, Middlesex, the son of Travers Humphreys, himself a noted barrister and judge.[2]
Sir Richard Somers Travers Christmas Humphreys (4 August 1867 – 20 February 1956) was a noted British barrister and judge who, during a sixty-year legal career, was involved in the cases of Oscar Wilde and the murderers Hawley Harvey Crippen, George Joseph Smith and John George Haigh, the 'Acid Bath Murderer', among many others.

Travers Humphreys was born in Doughty Street in Bloomsbury in London, the fourth son and sixth child of solicitor Charles Octavius Humphreys, and his wife, Harriet Ann (née Grain), the sister of the entertainer Richard Corney Grain. Humphreys was educated at Shrewsbury School and at Trinity Hall, Cambridge, graduating BA in 1889. He was called to the Bar from the Inner Temple in 1889 and entered the chambers of E. T. E. Besley, where he concentrated on practice in the criminal courts.

On 1 March 1895 Oscar Wilde, Lord Alfred Douglas and Robbie Ross approached [his father] Charles Octavius Humphreys with the intention of suing the Marquess of Queensberry, Douglas' father, for criminal libel. Humphreys applied for a warrant for Queensberry's arrest and approached Sir Edward Clarke and Charles Willie Mathews to represent Wilde. Travers Humphreys appeared as a Junior Counsel for the prosecution in the subsequent case of Wilde vs Queensbury.

On 28 May 1896 Humphreys married the actress Zoë Marguerite (1872–1953), the daughter of Henri Philippe Neumans, an artist from Antwerp. In 1895 she had appeared in An Artist's Model with Marie Tempest, Marie Studholme, Letty Lind and Hayden Coffin. They had two sons, the elder of whom, Richard Grain Humphreys (1897-28 September 1917) was killed in France in the Third Battle of Ypres during World War I; the younger son was the noted barrister and judge Christmas Humphreys, who prosecuted Ruth Ellis for the murder of her lover David Blakely in 1955.

In 1902 Humphreys held a junior brief under H. F. Dickens KC for the defence of Emma 'Kitty' Byron, who was charged with the murder of Arthur Reginald Baker. Although Byron was convicted, Dickens's defence was so spirited that she was given a reduced prison sentence due to public petition.

Humphreys was appointed Counsel for the Crown at the Middlesex and North London sessions in 1905, a junior Treasury Counsel (or 'Treasury Devil') to the Crown at the Central Criminal Court in 1908, and was appointed one of three senior Treasury Counsel in 1916.

In 1910 Humphreys appeared as Junior Counsel in the prosecution of H. H. Crippen for the murder of his wife, Cora Henrietta Crippen; and in 1912 he appeared for the prosecution against Frederick Seddon, who was found guilty of poisoning Eliza Mary Barrow. He appeared for the prosecution at the Old Bailey in 1915 with Archibald Bodkin (later Director of Public Prosecutions) and Cecil Whiteley (later KC) against George Joseph Smith, the 'Brides in the Bath' murderer.

In 1916 he was one of the team who prosecuted Sir Roger Casement for treason. At the Central Criminal Court in 1922 he successfully prosecuted Horatio Bottomley for fraudulent conversion. Also in 1922 he appeared for the Crown, led by the Solicitor-General Sir Thomas Inskip, against Edith Thompson and Frederick Bywaters, who were jointly charged with the murder of Thompson's husband.

After appointments as Recorder of Chichester, Recorder of Cambridge and Deputy Chairman of London Sessions in 1926, Humphries was made a Judge of the King's Bench Division in 1928, and received the customary knighthood.[5] Although Humphreys had a long career at the Bar, it was unusual for someone whose experience was confined to criminal work to be appointed a High Court judge. His attitude while on the bench seemed fierce and intimidating, although Humphreys was popular among legal colleagues and in private was said to be witty.[9]

During the 1940s and early 1950s Humphreys sat in the Court of Criminal Appeal. After World War II, he sat in this capacity with Lord Chief Justice Lord Goddard and Mr Justice Lynksey to hear William Joyce's appeal against his conviction for treason during the war. The court rejected Joyce's appeal.[10] He also presided at the brief treason trial of John Amery, a British fascist who had set up the British Free Corps, a small wartime unit of British volunteers serving in the German Waffen SS. During the eight-minute trial, Amery was sentenced to death after pleading guilty, although Humphreys only accepted the guilty plea after making sure Amery was fully aware a death sentence would be the inevitable outcome of this.

In 1949, Humphreys presided over the trial of John George Haigh, the Acid Bath Murderer, whom he sentenced to death. In 1950, he sat with the Lord Chief Justice Lord Goddard and Mr Justice Sellers in the Court of Criminal Appeal to hear the appeal of Timothy Evans against his conviction for the murder of his baby daughter, evidence having also been admitted as to the death of Evans' wife.

He was appointed a Knight Bachelor in 1925 and a Privy Counsellor in 1946. He retired in 1951 as the senior and oldest King's Bench judge. He was a member of the Garrick Club and was a keen yachtsman...

In 1955 Humphreys appeared in Murder Anonymous, an episode in the long-running Scotland Yard series of short films, being interviewed by the host Edgar Lustgarten. Humphreys speaks for several minutes at the start of the episode and then again near the end. The film was released in November 1955, three months before his death.

-- Travers Humphreys, by Wikipedia
His given name "Christmas" is unusual, but, along with "Travers", had a long history in the Humphreys family.[1] Among friends and family he was generally known as 'Toby'.[1] The death of his elder brother shocked Humphreys into reflection about his beliefs and at age 17 he found himself drawn to Buddhism.[1]
He attended Malvern College, where he first became a theosophist
and later a convert to Buddhism, and Trinity Hall, Cambridge; he was called to the bar by the Inner Temple in 1924.
The same year, Humphreys founded the London Buddhist Lodge, which later changed its name to the Buddhist Society.[1] The impetus for founding the Lodge came from theosophists with whom Humphreys socialised. Both at his home and at the lodge, he played host for eminent spiritual authors such as Nicholas Roerich and Dr Sarvapalli Radhakrishnan....
Other Oxford colleges, notably Brasenose and Pembroke, were helped in many ways as a result of Spalding's generosity. However, the best known benefaction he and his wife made to Oxford must be the resources they provided for the establishment of the Spalding Chair in Eastern Religions and Ethics, the first occupant of which was Sir Sarvepalli Radhakrishnan. This unique position is associated with a fellowship at

All Souls College

....

In practical terms the task of promoting knowledge of this healing unity centred on Spalding's plans for the Union for the Study of the Great Religions ('the Union'). The Union was founded in Oxford in 1950/1951 by Sir Sarvepalli Radhakrishnan, Canon Charles E. Raven, and H. N. Spalding. Radhakrishnan was the first scholar to be elected to the Spalding Chair of Eastern Religions and Ethics. In later life he was to become Vice-President and finally President of India. He and Spalding soon established a firm personal friendship that was to continue until the latter's death. Radhakrishnan was appointed to the Oxford Chair in 1936 after Spalding had made the necessary funds available to the University....

Spalding was not an apologist for any one or other of the great religions of the world. As his friend Sarvepalli Radhakrishnan observed, HN was a deeply religious man, whose religion 'was not confined to a code of conduct and respect for outward forms. These latter were experienced as opening the door to the truths of spirit. Man is not a finished creation. He is an experiment of which he can be partly the creator. Religion is essentially the art and theory of the re-making of man. It assumes man's ability to change himself.'

-- The Spalding Trust and the Union for the Study of the Great Religions: H.N. Spalding's Pioneering Vision, by Edward Hulmes
and for prominent Theosophists like Alice Bailey and far Eastern Buddhist authorities like D.T. Suzuki. Other regular visitors in the 1930s were the Russian singer Vladimir Rosing and the young philosopher Alan Watts,[3] and in 1931 Humphreys met the spiritual teacher Meher Baba.[4]
The Buddhist Society of London is one of the oldest Buddhist organisations outside Asia.
In 1945 he drafted the Twelve Principles of Buddhism for which he obtained the approval of all the Buddhist sects in Japan (including the Shin Sect which was not associated with Olcott's common platform) of the Supreme Patriarch of Thailand and leading Buddhists of Sri Lanka, Myanmar, China and Tibet.
Legal work
When he had first qualified, Humphreys tended to take criminal defence work which allowed his skills in cross-examination to be used. In 1934, he was appointed as Junior Treasury Counsel at the Central Criminal Court (more commonly known as "the Old Bailey"). This job, known unofficially as the 'Treasury devil', involved leading many prosecutions.
Humphreys became Recorder of Deal in 1942, a part-time judicial post. In the aftermath of World War II, Humphreys was an assistant prosecutor in the War Crimes trials held in Tokyo.[5] In 1950 he became Senior Treasury Counsel. It was at this time that he led for the Crown in some of the causes célèbres of the era, including the cases of Craig & Bentley[6] and Ruth Ellis. It was Humphreys who secured the conviction of Timothy Evans for a murder later found to have been carried out by John Christie. All three cases played a part in the later abolition of capital punishment in the United Kingdom.
Also in 1950 at the trial of the nuclear spy Klaus Fuchs, Christmas Humphreys was the prosecuting counsel for the Attorney General.[7] In 1955 he was made a Bencher of his Inn and the next year became Recorder of Guildford.[8]
Judge
In 1962 Humphreys became a Commissioner at the Old Bailey. He became an Additional Judge there in 1968 and served on the bench until his retirement in 1976. Increasingly he became willing to court controversy by his judicial pronouncements. In 1975 he passed a six-month suspended jail sentence on a man convicted of two counts of rape. The 18-year-old had raped the two women at knife-point. The leniency of the sentence created a public outcry. His sentence of a man to eighteen months in jail for a fraud shortly afterwards added to the controversy.[9]
The Lord Chancellor defended Humphreys in the face of a House of Commons motion to dismiss him, and he also received support from the National Association of Probation Officers. However, he had pressure put on him to resign, which he did some six months after the controversy.[9]
Literary career
Humphreys was a prolific author of books on the Buddhist tradition. He was also president of the Shakespeare Fellowship, a position to which he was elected in 1955. The Fellowship advanced the theory that the plays generally attributed to Shakespeare were in fact the work of Edward de Vere, 17th Earl of Oxford. Under Humphreys the fellowship changed its name to the Shakespeare Authorship Society.
In 1962 Humphreys was appointed Vice-President of the Tibet Society, and made Joint Vice-Chairman of the Royal India, Pakistan and Ceylon Society.[10]
He published his autobiography Both Sides of the Circle in 1978. He also wrote poetry, especially verses inspired by his Buddhist beliefs, one of which posed the question: When I die, who dies?
He died at his London home, 58 Marlborough Place, St John's Wood.[2]
Published works

As author
• An Invitation to the Buddhist Way of Life for Western Readers
• Both Sides of the Circle (1978) London: Allen & Unwin (autobiography) ISBN 0-049-2102-38
• Buddhism: An Introduction and Guide
• Buddhism: The History, Development and Present Day Teaching of the Various Schools
• Buddhist Poems: a Selection, 1920–1970 (1971) London: Allen & Unwin, ISBN 0-048-2102-69
• A Buddhist Students' Manual
• The Buddhist Way of Action
• The Buddhist Way of Life
• Concentration and Meditation: A Manual of Mind Development
• The Development of Buddhism in England: Being a History of the Buddhist Movement in London and the Provinces (1937)
• Exploring Buddhism
•
The Field of Theosophy
• The Great Pearl Robbery of 1913: A Record of Fact (1929)
• An Invitation to the Buddhist Way of Life for Western Readers (1971)
• Karma and Rebirth (1948)
• The Menace in our Midst: With Some Criticisms and Comments, Relevant and Irrelevant
• One Hundred treasures of the Buddhist Society, London (1964)
• Poems I Remember
• Poems of Peace and War (1941) London: The Favil Press
• A Popular Dictionary of Buddhism
• A Religion for Modern Youth (1930)
• The Search Within
• Seven Murderers (1931) London: Heinemann
• Sixty Years of Buddhism in England (1907–1967): A History and a Survey
• Studies in the Middle Way: Being Thoughts on Buddhism Applied
• The Sutra of Wei Lang (or Hui Neng) (1953)
• Via Tokyo
• Walk On
• The Way of Action: The Buddha's Way to Enlightenment
• The Way of Action: A Working Philosophy for Western Life
• A Western Approach to Zen: An Enquiry
• The Wisdom of Buddhism
• Zen A Way of Life
• Zen Buddhism
• Zen Comes West: The Present and Future of Zen Buddhism in Britain
• Zen Comes West: Zen Buddhism in Western Society
As editor
(editor of several works by Daisetz Taitaro Suzuki):
• Awakening of Zen
• Essays in Zen Buddhism (The Complete Works of D. T. Suzuki)
• An Introduction to Zen Buddhism
• Living by Zen
• Studies in Zen
• The Zen Doctrine of No Mind: The Significance of the Sutra of Hui-Neng (Wei-Lang)
As co-editor
• Secret Doctrine by H.P. Blavatsky
• Mahatma Letters to A.P. Sinnett
Of forewords and prefaces
• Buddhism in Britain by Ian P. Oliver, (1979) London: Rider & Company, ISBN 0-091-3816-06
• Diamond Sutra and the Sutra of Hui-neng (Shambhala Classics) by W. Y. Evans-Wentz (foreword), Christmas Humphreys (foreword), Wong Mou-Lam (translator), A F Price (translator)
• Essays In Zen Buddhism (Third Series) by D. T. Suzuki
• Living Zen by Robert Linssen
• Mahayana Buddhism: A Brief Outline by Beatrice Lane Suzuki
• Some Sayings of the Buddha
See also
• Buddhism and Theosophy
• Buddhism in the United Kingdom
• Buddhism in Europe
• Buddhism in the West
References
1. Daw, Muriel (February 2016). "Christmas Humphreys 1901-1983 A Pioneer of Buddhism in the West". The Middle Way. Buddhist Society. 89 (4): 279–286. eISSN 0026-3214.
2. "Humphreys, (Travers) Christmas". Oxford Dictionary of National Biography (online ed.). Oxford University Press. doi:10.1093/ref:odnb/31265. (Subscription or UK public library membership required.)
3. Watts, Alan, In My Own Way: an autobiography, pg. 79–80., Novato: New World Library (2007)
4. Kalchuri, Bhau (1986). Meher Prabhu: Lord Meher. 4. Myrtle Beach: Manifestation, Inc. p. 1432.
5. Jeanie M. Welch (2002). The Tokyo trial: a bibliographic guide to English-language sources. ABC-CLIO. p. 88. ISBN 0-313-31598-1.
6. Francis Selwyn (1988). Gangland: the case of Bentley and Craig. Crimes of the century. Taylor & Francis. p. 101. ISBN 0-415-00907-3.
7. : The World's Greatest Spies and Spymasters by Roger Boar and Nigel Blundell, 1984
8. Christmas Humphreys Biography Accessed 29 February 2012
9. Damien P. Horigan, "Christmas Humphreys: A Buddhist Judge in Twentieth Century London", Korean Journal of Comparative Law, vol. 24., p. 1-16.
10. Humphreys, Christmas (1972). Buddhism. Penguin. ISBN 0140202285.
External links
• Biography of Christmas Humphreys
• "Christmas Humphreys: A Buddhist Judge in Twentieth Century London" Damien P. Horigan Korean Journal of Comparative Law 24, 1–16