Sir James Glasgow Acheson
by Who's Who
1948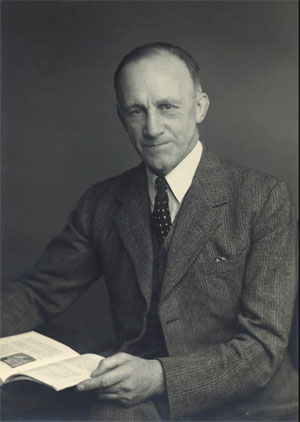 ACHESON, James Glasgow,
C.I.E.
, born 1889, son of John Acheson, J.P. Portadown, Co. Armagh, N. Ireland. [Carrickblacker Road, Portadown, Armagh, Ireland]
Educated: St Andrews College and Trinity College, Dublin.
Married 1917 in Meerut, St John, Bengal, India, to Violet Catherine French Field. Two sons, two daughters. [Father of Janet Mary (Acheson) Ironside, James Glasgow Irwin Acheson, and Catherine Acheson]
Entered Indian Civil Service, 1913; posted to United Provinces in 1917; transferred to Political Service in 1921; Political Agent, North Waziristan 1924-26; Deputy Secretary to Government of India in the Foreign Department on Deputation to Imperial Defence College, 1929-30. Deputy Commissioner, Peshawar, 1932-34;
Resident
(in this case 'Resident' meaning the senior political official for the British Government) in Waziristan, 1935-37;
Political Resident
on the North West Frontier, 1937-39; Revenue and Judicial Commissioner in Baluchistan, 1939-42; Adviser to the Governor, North West Frontier Province, 1942;
Resident in Kashmir
1942-45. Control Commission for Germany Schleswig-Holstein (Kiel), 1946.
Partner in fruit farm in Herefordshire, 1949-73.
Died 1973.
His granddaughter stated that family legend had it he was an excellent sportsman both at school and college. He was also a linguist speaking German and later, Urdu/Hindustani.

-- VELVET 1908 - 09 TRINITY COLLEGE CAP, UNIVERSITY OF DUBLIN., by sportantiques.co.uk
James Glasgow Acheson

Born 1889 in Carrickblacker Road, Portadown, Armagh, Ireland

Died 1973 [location unknown]

Son of [father unknown] and [mother unknown]

[sibling(s) unknown]

Husband of Violet Catherine French (Field) Acheson — married 1917 in Meerut, St John, Bengal, India.

Father of Janet Mary (Acheson) Ironside, James Glasgow Irwin Acheson and Catherine Acheson

Biography

Entered Indian Civil Service aged 21.

Became Governor of Agra Gaol at age 22

Deputy Foreign Secretary (Indian Service) in 1951 ...living New Delhi

Sources

p.8-9 "Janey & Me" by Virginia Ironside

The Ironside Dictionary by Mike Kay & James Sanderson

-- James Glasgow Acheson (1889-1973), by WikiTree
Member Sworn: Mr. James Glasgow Acheson, C.I.E., M.L.A. (Foreign Secretary)

-- Legislative Assembly Debates, Thursday, 22nd January, 1931, Official Report, Delhi, Government of India Press