Victor Kiernan
by Wikipedia
Accessed: 3/19/20
A few weeks after Freda emerged from Lahore jail, the war took a turn which had direct repercussions for both her and her husband. Hitler launched Operation Barbarossa in June 1941 and attacked the Soviet Union, his erstwhile ally. Communist parties which had already carried out one contortion when the Molotov-Ribbentrop pact became public knowledge and changed overnight from describing the conflict as a war against fascism to an imperialist war were again wrong-footed. The British party quickly fell in line with Moscow and came to hail a people's war which needed to be prosecuted zealously, not least to protect Soviet communism from the Nazi aggressor. The Indian party was slower to respond to the changing contours of the conflict -- in part because of a reluctance to make common cause with the Imperial power, and in part because the detention of so many leading left-wingers hampered debate and decision making. By the close of 1941, Indian communists were coming to accept the need to support the allied war effort against Germany and Japan. In April 1942, the communists confirmed their change of strategy, and so decided to support the war and all it entailed. Three months later, the Communist Party of India was legalised. This support for the prosecution of the war was not a popular move in India. 'It alienated us completely from the national movement ... ' Bedi recalled, 'but at the same time the conviction was so deep that anti-fascism struggle had to be carried on.' It also sharpened the distinction between communists and other progressive strands of nationalism. In August 1942, Congress launched the Quit India agitation which placed achieving independence ahead of fighting Germany and Japan, and which also entailed the detention of most Congress leaders for the remainder of the war; in that same month, the more radical nationalists led by Subhas Bose established the Indian National Army to fight alongside the Japanese in an attempt to evict Britain from India. The communists stood aloof from both endeavours.

Towards the close of 1941, a Friends of the Soviet Union association was established in Calcutta. Freda Bedi promptly took to the platform to endorse the campaign... 'The spirit that animates Russia in her magnificent resistance to Nazi barbarism will never die,' she told a students' conference at Lahore's Bradlaugh Hall at the end of November. She read a telegram from Bedi sent from Deoli, and passed by the censors there so in a sense approved by the British authorities: "'Convey students glowing greetings towards peace and progress through vigorously functioning Punjab Friends of Soviet.''' Within weeks, the new association had established a regional organisation in Punjab and Freda became the provincial organiser. It was the most prominent position she took in Indian politics, ... she had a standing and reputation which helped the pro-Soviet, anti-Nazi, message percolate beyond the immediate ranks of the still underground CPI and its supporters....she was an exceptional organiser as well as an accomplished orator.

The British communist intellectual Victor Kiernan was in Lahore at this time and regarded Freda highly, considering that she was 'emerging as one of the most effective of a new generation of Party leaders'....

No meeting was held in Lahore those days where Bedi did not speak or Freda Bedi did not speak....

'Our platform is non-party,' Freda insisted, not entirely convincingly, when seeking support for the initial conference of the Punjab section of the Friends of the Soviet Union, 'and the object of the organisation is to draw together all those who sympathise with the Soviets in their epic struggle against the Nazi hordes, whether on cultural, political or humanitarian ground.' On another occasion she spoke of the Second World War as an 'international civil war' and asserted that 'it is to Russia that the poor and neglected of the world look'.

-- The Lives of Freda: The Political, Spiritual and Personal Journeys of Freda Bedi, by Andrew Whitehead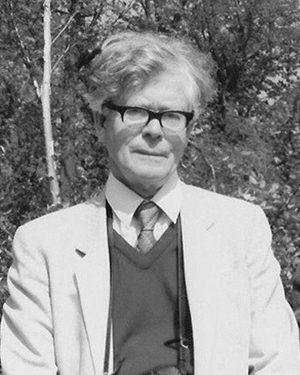 Edward Victor Gordon Kiernan (4 September 1913 – 17 February 2009) was a British Marxist historian and a member of the Communist Party Historians Group.
He was recognised as one of the most wide-ranging of global historians. While his middle name came from one of British imperialism's greatest heroes, General 'Chinese' Gordon of Khartoum, he emerged as one of Britain's foremost ideological warriors against empire.[1]
Life
Born in Ashton-on-Mersey, a southern district of Manchester, Kiernan was one of three children born to Ella née Young and John Edward Kiernan, who served as a translator of Spanish and Portuguese for the privately owned Manchester Ship Canal.
His family came from a congregationalist, non-conformist religious tradition that he later suggested played a role in his socialist formation and that of many of the Communist Party Historians Group founded in 1946.

A scholarship student at the Manchester Grammar School, Kiernan developed a passion for the classics, as he added ancient Greek and Latin to the modern European languages he had already learned at home. Propelled with three new scholarships, he went on to Trinity College, Cambridge where he achieved a double-starred First in History (B.A.,1934; M.A., 1937).

Recruited by Guy Burgess during a time of radical ferment among Cambridge students, Kiernan joined the Communist Party in 1934.
Guy Francis de Moncy Burgess (16 April 1911 – 30 August 1963) was a British diplomat and Soviet agent, a member of the Cambridge Five spy ring that operated from the mid-1930s to the early years of the Cold War era. His defection in 1951 to the Soviet Union, with his fellow spy Donald Maclean, led to a serious breach in Anglo-United States intelligence co-operation, and caused long-lasting disruption and demoralisation in Britain's foreign and diplomatic services.

-- Guy Burgess, by Wikipedia
He found his radicalism subsequently reinforced by what he regarded as the treachery of Britain's elites.
Perhaps the greatest influence on Kiernan was Maurice Dobb.
A lecturer in economics at Cambridge, he had joined the Communist Party of Great Britain in 1920 and was open with his students about his communist beliefs. Kiernan later wrote: "We had no time then to assimilate Marxist theory more than very roughly; it was only beginning to take root in England, although it had one remarkable expounder at Cambridge in Maurice Dobb."
In 1938, as a junior fellow, Kiernan departed for Bombay in to continue his political activities and to teach at the Sikh National College and Aitchison College in Lahore, India (now Pakistan). Shortly after his arrival he married the theatre activist and childhood friend of Indira Nehru, Shanta Gandhi.
Shanta Kalidas Gandhi (20 December 1917 – 6 May 2002) was an Indian theatre director, dancer and playwright who was closely associated with IPTA, the cultural wing of the Communist Party of India. She studied with Indira Gandhi at a residential school in the early 1930s, and remained close to the prime minister in later life. She received many government awards and sinecures under the Indira Gandhi administration, including the Padma Shri (1984) and being made chairperson of the National School of Drama (1982–84)....

She joined Pupil's Own School, an experimental residential school in Pune in 1932, where she became friends with classmate Indira Nehru. She later moved to Bombay, when

her engineer father found her becoming too involved in the left-wing student movement in the 1930s and sent her to England to study medicine.

In London she stayed at a Fairfax Road boarding house across the hallway from Indira. Feroze Gandhi lived nearby, and the three of them would go out on the town together. When Indira and Feroze secretly became engaged in 1936, Shanta was the only other person to know about it.

Soon she started frequenting India House, meeting up with Krishna Menon and his young 'Free India' associates, and even joined a dance troupe to raise funds for the Spanish Civil War.

But before long her father called her back, as the World War II in Europe was starting, thus ending a possible medical career....

In 1952, she started working with a group of children in the village Nikora, on the banks of the Narmada River, in South Gujarat with an informal curriculum. Later, an experimental school attached to the B.M. Institute of Child Psychology and Development, Ahmedabad, adopted this format and in the 1970s at the Bal Bhavan, Delhi took it as well, eventually Avehi was formed in 1981 and in 1990 in 1990 when AVEHI took up the programme, and named it ABACUS with Shanta Gandhi as Director.

In 1958, Shanta Gandhi was called to Delhi as Asian Theatre Institute was being set up, she joined a Professor of Ancient Indian Drama

, in the following year when it merged with the National School of Drama, she continued teaching and in the coming years revived ancient Indian plays starting with Sanskrit drama masters, Kalidasa, Bhasa, Vishakhadatta and Bhavabhuti. She was first to revive 4th century BC, Sanskrit playwright, Bhasa's through her productions of Madhyamavyayoga (1966) (The Middle One) and Urubhanga (The Broken Thigh), a decade before Pannikar and Ratan Thiyam began working with them.[12] She later directed Vishakhadatta's Mudrarakshasa, Virkam Varman's Bhagavadajjukam (1967) all in Hindi. In 1967, she wrote Jasma Odan in Gujarati based on a folk tale, subsequently she translated it in Malavi Hindi with Dr. Shyam Parmar, the result was her most noted production of the Bhavai-based musical Jasma Odhan in 1968, with NSD Repertory Company featuring actors like Manohar Singh and Uttara Baokar. She also did the design for the play, and it resurrected the Bhavai folk theatre from Gujarat.

-- Shanta Gandhi, by Wikipedia
Though they remained friends, they split up when Kiernan returned to Cambridge in 1946 to complete his Fellowship.
Spurned by both Cambridge and Oxford, Kiernan was offered a lectureship in 1948 at the University of Edinburgh, thanks to the intervention of the distinguished historian Richard Pares. In 1970, Kiernan was given a Personal Chair in Modern History; a position he held until his retirement in 1977. Having joined the CPGB in 1934, he finally left in 1959, chiefly in disgust at the suppression of the Hungarian Revolution of 1956, after which, he said: "I waited in hopes the party might improve. It didn't."
In 1993 at the age of 80, Kiernan produced Shakespeare: Poet and Citizen a book he had been working on since 1947. A second volume, Eight Tragedies of Shakespeare, followed in 1996. His final book, Horace: Poetics and Politics appeared in 1999. Kiernan died peacefully in his sleep, aged 95, in Stow, Scotland.
Intellectual legacy
Kiernan made immense contributions to the post-war flowering of British Marxist historiography that transformed the understanding of social history. Seeking escape paths from a congealing Stalinism, this intellectual movement grew from several figures among them - E.P. Thompson, Christopher Hill, Rodney Hilton, Kiernan and Eric Hobsbawm. Brash and confident in wielding the best of the British Left's cultural arsenal, they welcomed open-ended dialogue with non-Marxist traditions. Some of this dialogue was on display in the journal Past & Present, a journal of social history that became the most prestigious in the English-speaking world. Kiernan wrote a major essay in 1952 for the first issue of the journal ("Evangelicalism and the French Revolution"), produced several landmark articles, and later served on its editorial board from 1973 to 1983. He also contributed to New Left Review throughout the journal's transitions. While Thompson, Hill and Hilton were rooted in English social history, Kiernan and Hobsbawm practised a historical craft with more global aspirations. Kiernan's distinctive contributions included the study of elites in history, the mythologies of imperialism, the folklore of capitalism and conservatism, and literature and social change.
Kiernan and Urdu poetry
While steeped in Western literature and the classical heritage of Horace, Kiernan called for an appreciation of Urdu poetry, as he translated works from its literary golden age spanning from Ghalib (1796-1869) to Iqbal (1877-1938) to Faiz (1911-1984). He elevated writers from the East who had been largely banished by guardians of the Western canon and then overlooked by stylish post-modern literary figures looking for more transgressive exemplars of literary craft.
Marriages
He was married twice: to the Indian theatre director, dancer and playwright Shanta Gandhi (Bollywood actress Dina Pathak's sister), from 1938 to 1946; and to the Canadian scholar Heather
Massey
, from 1984 until his death.
Selected works/articles
• The Dragon and St. George: Anglo-Chinese relations 1880-1885 (1939)
• British diplomacy in China, 1880 to 1885 (1939)
• Poems from Iqbal, Translation (1955)
• The revolution of 1854 in Spanish history (1966)
• The lords of human kind. European attitudes towards the outside world in the Imperial Age (1969)
• Marxism and imperialism: studies (1974)
• America, the new imperialism: from white settlement to world hegemony (1978)
• State & society in Europe, 1550-1650 (1980)
• European empires from conquest to collapse, 1815-1960 (1982)
• The duel in European history: honour and the reign of aristocracy (1988)
• History, classes and nation-states (edited and introduced by Harvey J. Kaye (1988)
• Tobacco: A History (1991)
• Shakespeare, poet and citizen (1993)
• Imperialism and its contradictions (edited & introduced by Harvey J. Kaye; 1995)
• Eight tragedies of Shakespeare: a Marxist study (1996)
• Colonial empires and armies 1815-1960 (1982, 1998)
• Horace: poetics and politics (1999)
See also
• History & humanism: essays in honour of V.G. Kiernan (edited by Owen Dudley Edwards; 1977)
• Across time and continents: a tribute to Victor G. Kiernan (edited by Prakash Karat; 2003). ISBN 81-87496-34-7.
References
1. Tariq Ali (20 February 2009). "Victor Kiernan: Marxist historian, writer and linguist who challenged the tenets of Imperialism". The Independent.
External links
• Obituary by Eric Hobsbawm
• Profile in The Hindu
• Obituary in The Scotsman
• Review of America, the new imperialism
• Obituary by James Dunkerley, History Workshop Journal, 69, (Spring, 2010).
• Obituary in The Times, 14 May 2009
************************************
Victor Kiernan: Marxist historian, writer and linguist who challenged the tenets of Imperialism
by Tariq Ali
Independent.co.uk
Friday 20 February 2009 01:00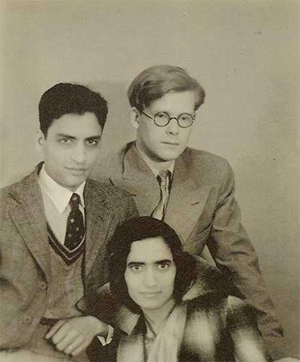 Victor Kiernan, professor emeritus of Modern History at Edinburgh University, was an erudite Marxist historian with wide-ranging interests that spanned virtually every continent. His passion for history and radical politics, classical languages and world literature was evenly divided.
His interest in languages was developed at home in south Manchester. His father worked for the Manchester Ship Canal as a translator of Spanish and Portuguese and young Victor picked these up even before getting a scholarship to Manchester Grammar School, where he learnt Greek and Latin. His early love for Horace (his favourite poet) resulted in a later book. He went on to Trinity College, Cambridge where he studied History, imbibed the prevalent anti-fascist outlook and like many others joined the British Communist Party.
Unlike some of his distinguished colleagues (Eric Hobsbawm, Christopher Hill, Rodney Hilton, Edward Thompson) in the Communist Party Historians Group founded in 1946, Kiernan wrote a great deal on countries and cultures far removed from Britain and Europe. A flavour of the man is evident from the opening paragraphs of a 1989 essay on the monarchy published in the New Left Review:
In China an immemorial throne crumbled in 1911; India put its Rajas and Nawabs in the wastepaper-basket as soon as it gained independence in 1947; in Ethiopia the Lion of Judah has lately ceased to roar. Monarchy survives in odd corners of Asia; and in Japan and Britain. In Asia sainthood has often been hereditary, and can yield a comfortable income to remote descendants of holy men; in Europe hereditary monarchy had something of the same numinous character. In both cases a dim sense of an invisible flow of vital forces from generation to generation, linking together the endless series, has been at work. Very primitive feeling may lurk under civilized waistcoats.

Notions derived from age-old magic helped Europe's 'absolute monarchs' to convince taxpayers that a country's entire welfare, even survival, was bound up with its God-sent ruler's. Mughal emperors appeared daily on their balcony so that their subjects could see them and feel satisfied that all was well. Rajput princes would ride in a daily cavalcade through their small capitals, for the same reason. Any practical relevance of the crown to public well-being has long since vanished, but somehow in Britain the existence of a Royal Family seems to convince people in some subliminal way that everything is going to turn out all right for them... Things of today may have ancient roots; on the other hand antiques are often forgeries, and Royal sentiment in Britain today is largely an artificial product.
Kiernan's knowledge of India was first-hand. He was there from 1938-46, establishing contacts and organising study-circles with local Communists and teaching at Aitchison (formerly Chiefs) College, an institution created to educate the Indian nobility along the lines suggested by the late Lord Macaulay. What the students (mostly wooden-headed wastrels) made of Kiernan has never been revealed, but one or two of the better ones did later embrace radical ideas. It would be nice to think that he was responsible: it is hard to imagine who else it could have been. The experience taught him a great deal about imperialism and in a set of stunningly well-written books he wrote a great deal on the origins and development of the American Empire, the Spanish colonisation of South America and on other European empires.
He was by now fluent in Persian and Urdu and had met Iqbal and the young Faiz, two of the greatest poets produced by Northern India. Kiernan translated both of them into English, which played no small part in helping to enlarge their audience at a time when imperial languages were totally dominant. His interpretation of Shakespeare is much underrated but were it put on course lists it would be a healthy antidote to the embalming.
He had married the dancer and theatrical activist Shanta Gandhi in 1938 in Bombay, but they split up before Kiernan left India in 1946. Almost forty years later he married Heather Massey. When I met him soon afterwards he confessed that she had rejuvenated him intellectually. Kiernan's subsequent writings confirmed this view.
Throughout his life he stubbornly adhered to Marxist ideas, but without a trace of rigidity or sullenness. He was not one to pander to the latest fashions and despised the post-modernist wave that swept the academy in the 80s and 90s, rejecting history in favour of trivia. Angered by triumphalist mainstream commentaries proclaiming the virtues of capitalism he wrote a sharp rebuttal. "Modern Capitalism and Its Shepherds" was published once again in the New Left Review in October 1990:
Merchant capital, usurer capital, have been ubiquitous, but they have not by themselves brought about any decisive alteration of the world. It is industrial capital that has led to revolutionary change, and been the highroad to a scientific technology that has transformed agriculture as well as industry, society as well as economy. Industrial capitalism peeped out here and there before the nineteenth century, but on any considerable scale it seems to have been rejected like an alien graft, as something too unnatural to spread far. It has been a strange aberration on the human path, an abrupt mutation. Forces outside economic life were needed to establish it; only very complex, exceptional conditions could engender, or keep alive, the entrepreneurial spirit. There have always been much easier ways of making money than long-term industrial investment, the hard grind of running a factory. J.P. Morgan preferred to sit in a back parlour on Wall Street smoking cigars and playing solitaire, while money flowed towards him. The English, first to discover the industrial highroad, were soon deserting it for similar parlours in the City, or looking for byways, short cuts and colonial Eldorados.
The current crisis would not have surprised him at all. Fictive capital, I can hear him saying, has no future.
Victor Gordon Kiernan, historian and writer: born Manchester 4 September 1913; Married 1938 Shanta Gandhi (marriage dissolved 1946), 1984 Heather Massey; died 17 February 2009.