Part 1 of 2
Royal Society
by Wikipedia
Accessed: 8/23/20
In 1759,

Anquetil

finished his translation of the Avesta at Surat; in 1786 that of the Upanishads in Paris -- he had dug a channel between the hemispheres of human genius, correcting and expanding the old humanism of the Mediterranean basin. Less than fifty years earlier, his compatriots were asked what it was like to be Persian, when he taught them how to compare the monuments of the Persians to those of the Greeks. Before him, one looked for information on the remote past of our planet exclusively among the great Latin, Greek, Jewish, and Arabic writers. The Bible was regarded as a lonely rock, an aerolite. A universe in writing was available, but scarcely anyone seemed to suspect the immensity of those unknown lands. The realization began with his translation of the Avesta, and reached dizzying heights owing to the exploration in Central Asia of the languages that multiplied after Babel. Into our schools, up to that time limited to the narrow Grew-Latin heritage of the Renaissance [of which much had been transmitted to Europe by Islam], he interjected a vision of innumerable civilizations from ages past, of an infinity of literatures; moreover the few European provinces were not the only places to have left their mark in history.59

For the first time, the Orient was revealed to Europe in the materiality of its texts, languages, and civilizations. Also for the first time, Asia acquired a precise intellectual and historical dimension with which to buttress the myths of its geographic distance and vastness. By one of those inevitable contracting compensations for a sudden cultural expansion, Anquetil's Oriental labors were succeeded by

William Jones

's, the second of the pre-Napoleonic projects I mentioned above. Whereas Anquetil opened large vistas, Jones closed them down, codifying, tabulating, comparing. Before he left England for India in 1783, Jones was already a master of Arabic, Hebrew, and Persian. These seemed perhaps the least of his accomplishments: he was also a poet, a jurist, a polyhistor, a classicist, and an indefatigable scholar whose powers would recommend him to such as Benjamin Franklin,

Edmund Burke

, William Pitt, and

Samuel Johnson

. In due course he was appointed to "an honorable and profitable place in the Indies," and immediately upon his arrival there to take up a post with

the East India Company

began the course of personal study that was to gather in, to rope off, to domesticate the Orient and thereby turn it into a province of European learning. For his personal work, entitled "Objects of Enquiry During My Residence in Asia" he enumerated among the topics of his investigation "the Laws of the Hindus and Mohammedans, Modern Politics and Geography of Hindustan, Best Mode of Governing Bengal, Arithmetic and Geometry, and Mixed Sciences of the Asiaticks, Medicine, Chemistry, Surgery, and Anatomy of the Indians, Natural Productions of India, Poetry, Rhetoric and Morality of Asia, Music of the Eastern Nations, Trade, Manufacture, Agriculture, and Commerce of India," and so forth. On August 17, 1787, he wrote unassumingly to Lord Althorp that "it is my ambition to know India better than any other European ever knew it." Here is where

Balfour

in 1910 could find the first adumbration of his claim as an Englishman to know the Orient more and better than anyone else.

Jones

's official work was the law, an occupation with symbolic significance for the history of Orientalism. Seven years before Jones arrived in India,

Warren Hastings

had decided that Indians were to be ruled by their own laws, a more enterprising project than it appears at first glance since the Sanskrit code of laws existed then for practical use only in a Persian translation, and no Englishman at the time knew Sanskrit well enough to consult the original texts. A company official,

Charles Wilkins

, first mastered Sanskrit, then began to translate the Institutes of Manu; in this labor he was soon to be assisted by

Jones

. (Wilkins, incidentally, was the first translator of the

Bhagavad-Gita

.)

In January 1784 Jones convened the inaugural meeting of the Asiatic Society of Bengal, which was to be for India what the Royal Society was for England.

As first president of the society and as magistrate, Jones acquired the effective knowledge of the Orient and of Orientals that was later to make him the undisputed founder (the phrase is A. J. Arberry's) of Orientalism.

To rule and to learn, then to compare Orient with Occident: these were Jones's goals, which, with an irresistible impulse always to codify, to subdue the infinite variety of the Orient to "a complete digest" of laws, figures, customs, and works, he is believed to have achieved. His most famous pronouncement indicates the extent to which modern Orientalism, even in its philosophical beginnings, was a comparative discipline having for its principal goal the grounding of the European languages in a distant, and harmless, Oriental source:

The Sanscrit language, whatever be its antiquity, is of a wonderful structure; more perfect than the Greek, more copious than the Latin, and more exquisitely refined than either, yet bearing to both of them a stronger affinity, both in the roots of verbs and in the forms of grammar, than could possibly have been produced by accident; so strong indeed, that no philologer could examine them all three without believing them to have sprung from some common source.60

Many of the early English Orientalists in India were, like Jones, legal scholars, or else, interestingly enough, they were medical men with strong missionary leanings. So far as one can tell, most of them were imbued with the dual purpose of investigating "the sciences and the arts of Asia, with the hope of facilitating ameliorations there and of advancing knowledge and improving the arts at home": 61 so the common Orientalist goal was stated in the Centenary Volume of the Royal Asiatic Society founded in 1823 by Henry Thomas Colebrooke.

In their dealings with the modern Orientals, the early professional Orientalists like Jones had only two roles to fulfill, yet we cannot today fault them for strictures placed on their humanity by the official Occidental character of their presence in the Orient. They were either judges or they were doctors. Even Edgar Quinet, writing more metaphysically than realistically, was dimly aware of this therapeutic relationship. "L'Asie a les prophètes," [Google translate: "Asia has the prophets"] he said in Le Génie des religions; "L'Europe a les docteurs." [Google translate: "Europe has doctors."] 62 Proper knowledge of the Orient proceeded from a thorough study of the classical texts, and only after that to an application of those texts to the modern Orient. Faced with the obvious decrepitude and political impotence of the modern Oriental,

the European Orientalist found it his duty to rescue some portion of a lost, past classical Oriental grandeur in order to "facilitate ameliorations" in the present Orient.

What the European took from the classical Oriental past was a vision (and thousands of facts and artifacts) which only he could employ to the best advantage; to the modern Oriental he gave facilitation and amelioration -- and, too, the benefit of his judgment as to what was best for the modern Orient.

-- Orientalism, by Edward W. Said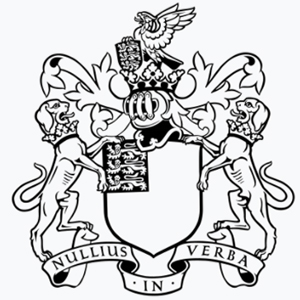 The Royal Society of London for Improving Natural Knowledge
Coat of arms of the Royal Society. Unlike the coat of arms of the other corporations in Britain that use a closed helmet, the Royal Society uses a barred helmet, reserved for members of the nobility.
Formation: 28 November 1660; 359 years ago
Headquarters: London, SW1, United Kingdom
Membership: 1600 Fellows; 140 Foreign Members; 6 Royal Fellows
President: Venkatraman Ramakrishnan
Website: royalsociety.org
Remarks: Motto: Nullius in verba ("Take nobody's word for it")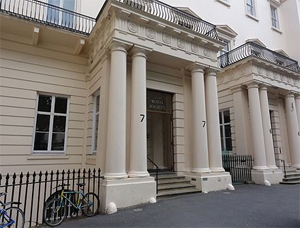 Entrance to the Royal Society at 6–9 Carlton House Terrace, London
The Royal Society, formally The Royal Society of London for Improving Natural Knowledge,[1] is a learned society and the United Kingdom's national academy of sciences.
Founded on 28 November 1660, it was granted a royal charter by King Charles II as "The Royal Society".[1] It is the oldest national scientific institution in the world.
[2] The society fulfils a number of roles: promoting science and its benefits, recognising excellence in science, supporting outstanding science, providing scientific advice for policy, fostering international and global co-operation, education and public engagement.
The society is governed by its Council, which is chaired by the Society's President, according to a set of statutes and standing orders. The members of Council and the President are elected from and by its Fellows, the basic members of the society, who are themselves elected by existing Fellows. As of 2016, there are about 1,600 fellows, allowed to use the postnominal title FRS (Fellow of the Royal Society), with up to 52 new fellows appointed each year. There are also royal fellows, honorary fellows and foreign members, the last of which are allowed to use the postnominal title ForMemRS (Foreign Member of the Royal Society). The Royal Society President is Venkatraman Ramakrishnan, who took up the post on 30 November 2015.[3]
Since 1967, the society has been based at 6–9 Carlton House Terrace, a Grade I listed building in central London which was previously used by the Embassy of Germany, London.
History

Founding and early years
Further information: Gresham College and the formation of the Royal Society
The Invisible College has been described as a precursor group to the Royal Society of London, consisting of a number of natural philosophers around Robert Boyle.
Robert Boyle FRS (/bɔɪl/; 25 January 1627 – 31 December 1691) was an Anglo-Irish natural philosopher, chemist, physicist, and inventor. Boyle is largely regarded today as the first modern chemist

(a title some give to 8th century Islamic scholar Jabir ibn Hayyan), and therefore one of the founders of modern chemistry, and one of the pioneers of modern experimental scientific method. He is best known for Boyle's law, which describes the inversely proportional relationship between the absolute pressure and volume of a gas, if the temperature is kept constant within a closed system. Among his works, The Sceptical Chymist is seen as a cornerstone book in the field of chemistry.

He was a devout and pious Anglican and is noted for his writings in theology...

After spending over three years at Eton, Robert travelled abroad with a French tutor. They visited Italy in 1641 and remained in Florence during the winter of that year studying the "paradoxes of the great star-gazer" Galileo Galilei, who was elderly but still living in 1641.

Robert returned to England from continental Europe in mid-1644 with a keen interest in scientific research. His father, Lord Cork, had died the previous year and had left him the manor of Stalbridge in Dorset as well as substantial estates in County Limerick in Ireland that he had acquired. Robert then made his residence at Stalbridge House, between 1644 and 1652, and conducted many experiments there. From that time,

Robert devoted his life to scientific research and soon took a prominent place in the band of enquirers, known as the "Invisible College", who devoted themselves to the cultivation of the "new philosophy". They met frequently in London, often at Gresham College, and some of the members also had meetings at Oxford...

In 1663 the Invisible College became The Royal Society of London for Improving Natural Knowledge, and the charter of incorporation granted by Charles II of England named Boyle a member of the council. In 1680 he was elected president of the society, but declined the honour from a scruple about oaths.

He made a "wish list" of 24 possible inventions which included "the prolongation of life", the "art of flying", "perpetual light", "making armour light and extremely hard", "a ship to sail with all winds, and a ship not to be sunk", "practicable and certain way of finding longitudes", "potent drugs to alter or exalt imagination, waking, memory and other functions and appease pain, procure innocent sleep, harmless dreams, etc." They are extraordinary because all but a few of the 24 have come true...

In 1669 his health, never very strong, began to fail seriously and he gradually withdrew from his public engagements, ceasing his communications to the Royal Society, and advertising his desire to be excused from receiving guests, "unless upon occasions very extraordinary", on Tuesday and Friday forenoon, and Wednesday and Saturday afternoon. In the leisure thus gained

he wished to "recruit his spirits, range his papers", and prepare some important chemical investigations which he proposed to leave "as a kind of Hermetic legacy to the studious disciples of that art", but of which he did not make known the nature.

His health became still worse in 1691, and he died on 31 December that year, just a week after the death of his sister, Katherine, in whose home he had lived and with whom he had shared scientific pursuits for more than twenty years...

Robert Boyle was an alchemist; and believing the transmutation of metals to be a possibility, he carried out experiments in the hope of achieving it

; and he was instrumental in obtaining the repeal, in 1689, of the statute of Henry IV against multiplying gold and silver. With all the important work he accomplished in physics – the enunciation of Boyle's law, the discovery of the part taken by air in the propagation of sound, and investigations on the expansive force of freezing water, on specific gravities and refractive powers, on crystals, on electricity, on colour, on hydrostatics, etc. – chemistry was his peculiar and favourite study. His first book on the subject was The Sceptical Chymist, published in 1661, in which he criticised the "experiments whereby vulgar Spagyrists are wont to endeavour to evince their Salt, Sulphur and Mercury to be the true Principles of Things." For him chemistry was the science of the composition of substances, not merely an adjunct to the arts of the alchemist or the physician...

Boyle incorporated his scientific interests into his theology, believing that natural philosophy could provide powerful evidence for the existence of God.

In works such as Disquisition about the Final Causes of Natural Things (1688), for instance, he criticised contemporary philosophers – such as

René Descartes

– who denied that the study of nature could reveal much about God. Instead,

Boyle argued that natural philosophers could use the design apparently on display in some parts of nature to demonstrate God's involvement with the world.

He also attempted to tackle complex theological questions using methods derived from his scientific practices.

In Some Physico-Theological Considerations about the Possibility of the Resurrection (1675), he used a chemical experiment known as the reduction to the pristine state as part of an attempt to demonstrate the physical possibility of the resurrection of the body. Throughout his career, Boyle tried to show that science could lend support to Christianity.

As a director of the East India Company he spent large sums in promoting the spread of Christianity in the East, contributing liberally to missionary societies and to the expenses of translating the Bible or portions of it into various languages. Boyle supported the policy that the Bible should be available in the vernacular language of the people....

Boyle also had a monogenist perspective about race origin.

He was a pioneer studying races, and he believed that all human beings, no matter how diverse their physical differences, came from the same source: Adam and Eve. He studied reported stories of parents' giving birth to different coloured albinos, so he concluded that Adam and Eve were originally white and that Caucasians could give birth to different coloured races.

Boyle also extended the theories of Robert Hooke and Isaac Newton about colour and light via optical projection (in physics) into discourses of polygenesis, speculating that maybe these differences were due to "seminal impressions". Taking this into account, it might be considered that he envisioned a good explanation for complexion at his time, due to the fact that now we know that skin colour is disposed by genes, which are actually contained in the semen. Boyle's writings mention that at his time, for "European Eyes", beauty was not measured so much in colour of skin, but in "stature, comely symmetry of the parts of the body, and good features in the face". Various members of the scientific community rejected his views and described them as "disturbing" or "amusing".

In his will, Boyle provided money for a series of lectures to defend the Christian religion against those he considered "notorious infidels, namely atheists, deists, pagans, Jews and Muslims", with the provision that controversies between Christians were not to be mentioned (see Boyle Lectures).

-- Robert Boyle, by Wikipedia
Emblematic image of a Rosicrucian College; illustration from Speculum sophicum Rhodo-stauroticum, a 1618 work by Theophilus Schweighardt. Frances Yates identifies this as the "Invisible College of the Rosy Cross".

Invisible College is the term used for a small community of interacting scholars who often met face-to-face, exchanged ideas and encouraged each other.

One group that has been described as a precursor group to the Royal Society of London, consisted of a number of natural philosophers around Robert Boyle. It has been suggested that other members included prominent figures later closely concerned with the Royal Society

; but several groups preceded the formation of the Royal Society, and who the other members of this one were is still debated by scholars.

The concept of "invisible college" is mentioned in German Rosicrucian pamphlets in the early 17th century...

In letters in 1646 and 1647, Boyle refers to "our invisible college" or "our philosophical college". The society's common theme was to acquire knowledge through experimental investigation. Three dated letters are the basic documentary evidence: Boyle sent them to Isaac Marcombes (Boyle's former tutor and a Huguenot, who was then in Geneva), Francis Tallents who at that point was a fellow of Magdalene College, Cambridge, and London-based Samuel Hartlib.

The Hartlib Circle were a far-reaching group of correspondents linked to Hartlib, an intelligencer [A bringer of intelligence (news, information); a spy or informant.] They included Sir Cheney Culpeper ...

Sir Cheney Culpeper (1601–1663) was an English landowner, a supporter of Samuel Hartlib, and a largely non-political figure of his troubled times, interested in technological progress and reform. His sister Judith was the second wife of John Colepeper, 1st Baron Colepeper...

Of the Hartlibians, he had most to do with Benjamin Worsley.

He was interested in alchemy,

but most of all in agricultural topics. While on the Parliamentarian side, he was a moderate, against the more theocratic tendencies. He had contacts in Parliament; but insufficient clout to make a real difference to the attitude to Hartlib's projects.

-- Cheney Culpeper, by Wikipedia

and Benjamin Worsley...

Benjamin Worsley (1618–1673) was an English physician, Surveyor-General of Ireland, experimental scientist, civil servant and intellectual figure of Commonwealth England.

He studied at Trinity College, Dublin

, but may not have graduated.

His survey of land in Ireland was of land claimed by Oliver Cromwell under the Act of Settlement. Worsley was from 1651

a physician in Cromwell's army, but took to surveying around 1653

. His work was too rough-and-ready to be of practical help to arranging land grants to soldiers, and William Petty took over.

He was an alchemical writer, and associate of Robert Boyle, and knew George Starkey from 1650. He was a major figure of the Invisible College of the 1640s.

Worsley associated with the circle around Samuel Hartlib and John Dury, and on their behalf visited Johann Rudolph Glauber in 1648-9. Worsley followed the theories of Michael Sendivogius and Clovis Hesteau. He was a projector in the manufacture of saltpeter (1646). Later, probably in the mid-1650s, he wrote De nitro theses quaedam.

He also took up the alchemy of transmutation, with Johann Moriaen and Johannes Sibertus Kuffler.

He was also probably heterodox in religion.

-- Benjamin Worsley, by Wikipedia

George Starkey (1628–1665) was a Colonial American alchemist, medical practitioner, and writer of numerous commentaries and chemical treatises that were widely circulated in Western Europe and influenced prominent men of science, including Robert Boyle and Isaac Newton. After relocating from New England to London, England, in 1650, Starkey began writing under the pseudonym Eirenaeus Philalethes. Starkey remained in England and continued his career in medicine and alchemy until his death in the Great Plague of London in 1665...

After the death of his father in 1637, Starkey was sent to New England, where he continued his early education before enrolling at Harvard College in 1643 at the age of 15.

Introduced to alchemical theory, he would later stylise himself as the "Philosopher by Fire."

After graduating from Harvard in 1646, Starkey resided in the Boston area and earned a living practising medicine while at the same time experimenting in chemical technology.

Despite his successful medical practice, Starkey immigrated at age 22 to London, England, in November 1650 with his wife, Susanna Stoughton, whom he had married earlier that year. Susanna is believed to be the eldest daughter of Colonel Israel Stoughton, and sister of William Stoughton, a future governor of Massachusetts. It is not entirely known why Starkey decided to leave New England. One clue points to his interest in alchemy and chemical technology.

It is known that Starkey was acquiring great skill at building ovens to facilitate alchemical experiments. However, he complained that the region offered unsuitable material needed for their operation, and therefore believed that relocating to England could provide access to better material and higher quality laboratory implements as well.

Around this same time he changed his surname to Starkey for reasons that are unknown.

Once in England, Starkey's reputation as an alchemist and chymical furnace maker grew among the scientific community and he soon acquired a network of colleagues from the circle of friends and correspondents of Samuel Hartlib – a group of social reformers, utopians, and natural philosophers.

Within a few years, however, Starkey found himself in financial trouble and was consequently incarcerated because of debt—possibly twice sometime in late 1653 and again in mid-1654. Imprisoned for a brief period of time, Starkey returned to the practice of alchemy and medicine upon his release in late 1654. Additionally, he wrote and published a number of popular treatises. Yet,

his most important work was written under several pseudonyms during the period prior to imprisonment when he was associated with the Hartlib circle. The most famous of these works, the Introitus apertus ad occlusum regis palatium, was published in 1667 after his death...

He was a devoted follower of the Flemish iatrochemist Jan Baptist van Helmont, and had been tutored in the practical applications of metallurgy.

Jan Baptist van Helmont (12 January 1580 – 30 December 1644) was a chemist, physiologist, and physician from the Netherlands ruled by the Spanish branch of the Habsburgs.

He worked during the years just after Paracelsus and the rise of iatrochemistry, and is sometimes considered to be "the founder of pneumatic chemistry". Van Helmont is remembered today largely for his ideas on spontaneous generation, his 5-year willow tree experiment, and his introduction of the word "gas" (from the Greek word chaos) into the vocabulary of science...

On the one hand, Van Helmont was a disciple of Paracelsus (though he scornfully repudiated his errors as well as those of most other contemporary authorities), a mystic and alchemist. On the other hand, he engaged in the new learning based on experimentation that was producing men like William Harvey, Galileo Galilei and Francis Bacon.

-- Jan Baptist van Helmont, by Wikipedia

His medical practice appears to have been highly successful, which included iatrochemistry.

-- George Starkey, by Wikipedia

who were interested, among other matters, in alchemy.[8] Worsley in 1646 was experimenting on saltpetre manufacture, and Charles Webster in the Oxford Dictionary of National Biography argues that he was the "prime mover" of the Invisible College at this point: a network with aims and views close to those of the Hartlib Circle with which it overlapped.[9] Margery Purver concludes that the 1647 reference of "invisible college" was to the group around Hartlib concerned to lobby Parliament in favour of an "Office of Address" or centralised communication centre for the exchange of information.[7] Maddison suggests that the "Invisible College" might have comprised Worsley, John Dury and others with Boyle, who were interested in profiting from science (and possibly involving George Starkey).[10]

Richard S. Westfall distinguishes Hartlib's "Comenian circle" from other groups; and gives a list of "invisible college" members based on this identification. They comprise: William Petty, Boyle, Arnold Boate and Gerard Boate, Cressy Dymock, and Gabriel Platte. Miles Symner may have belonged to this circle.

-- Invisible College, by Wikipedia
The concept of "invisible college" is mentioned in German Rosicrucian pamphlets in the early 17th century.
Ben Jonson in England referenced the idea, related in meaning to Francis Bacon's House of Solomon, in a masque The Fortunate Isles and Their Union from 1624/5.[4] The term accrued currency for the exchanges of correspondence within the Republic of Letters.[5]
In letters in 1646 and 1647, Boyle refers to "our invisible college" or "our philosophical college". The society's common theme was to acquire knowledge through experimental investigation.[6] Three dated letters are the basic documentary evidence: Boyle sent them to Isaac Marcombes (Boyle's former tutor and a Huguenot, who was then in Geneva), Francis Tallents who at that point was a fellow of Magdalene College, Cambridge,[7] and London-based Samuel Hartlib.[8]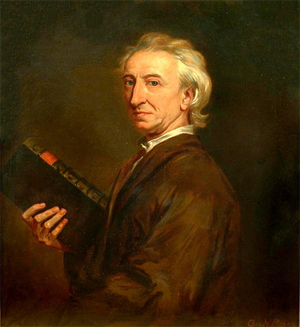 John Evelyn, who helped to found the Royal Society.
The Royal Society started from groups of physicians and natural philosophers, meeting at a variety of locations, including Gresham College in London. They were influenced by the "new science", as promoted by Francis Bacon in his New Atlantis, from approximately 1645 onwards.[9] A group known as "The Philosophical Society of Oxford" was run under a set of rules still retained by the Bodleian Library.[10] After the English Restoration, there were regular meetings at Gresham College.[11] It is widely held that these groups were the inspiration for the foundation of the Royal Society.[10]
Another view of the founding, held at the time, was that it was due to the influence of French scientists and the Montmor Academy in 1657, reports of which were sent back to England by English scientists attending. This view was held by Jean-Baptiste du Hamel, Giovanni Domenico Cassini, Bernard le Bovier de Fontenelle and Melchisédech Thévenot at the time and has some grounding in that Henry Oldenburg, the society's first secretary, had attended the Montmor Academy meeting.[12] Robert Hooke, however, disputed this, writing that:
[Cassini] makes, then, Mr Oldenburg to have been the instrument, who inspired the English with a desire to imitate the French, in having Philosophical Clubs, or Meetings; and that this was the occasion of founding the Royal Society, and making the French the first. I will not say, that Mr Oldenburg did rather inspire the French to follow the English, or, at least, did help them, and hinder us. But 'tis well known who were the principal men that began and promoted that design, both in this city and in Oxford; and that a long while before Mr Oldenburg came into England. And not only these Philosophic Meetings were before Mr Oldenburg came from Paris; but the Society itself was begun before he came hither; and those who then knew Mr Oldenburg, understood well enough how little he himself knew of philosophic matter.[13]

Mace granted by Charles II.
On 28 November 1660, the 1660 committee of 12 announced the formation of a "College for the Promoting of Physico-Mathematical Experimental Learning", which would meet weekly to discuss science and run experiments. At the second meeting, Sir Robert Moray announced that the King approved of the gatherings, and a royal charter was signed on 15 July 1662 which created the "Royal Society of London", with Lord Brouncker serving as the first president. A second royal charter was signed on 23 April 1663, with the king noted as the founder and with the name of "the Royal Society of London for the Improvement of Natural Knowledge"; Robert Hooke was appointed as Curator of Experiments in November. This initial royal favour has continued and, since then, every monarch has been the patron of the society.[14]
The society's early meetings included experiments performed first by Hooke and then by Denis Papin, who was appointed in 1684. These experiments varied in their subject area, and were both important in some cases and trivial in others.[15] The society also published an English translation of Essays of Natural Experiments Made in the Accademia del Cimento, under the Protection of the Most Serene Prince Leopold of Tuscany in 1684, an Italian book documenting experiments at the Accademia del Cimento.[16] Although meeting at Gresham College, the Society temporarily moved to Arundel House in 1666 after the Great Fire of London, which did not harm Gresham but did lead to its appropriation by the Lord Mayor. The Society returned to Gresham in 1673.[17]
There had been an attempt in 1667 to establish a permanent "college" for the society. Michael Hunter argues that this was influenced by "Solomon's House" in Bacon's New Atlantis and, to a lesser extent, by J. V. Andreae's Christianopolis, dedicated research institutes, rather than the colleges at Oxford and Cambridge, since the founders only intended for the society to act as a location for research and discussion. The first proposal was given by John Evelyn to Robert Boyle in a letter dated 3 September 1659; he suggested a grander scheme, with apartments for members and a central research institute. Similar schemes were expounded by Bengt Skytte and later Abraham Cowley, who wrote in his Proposition for the Advancement of Experimental Philosophy in 1661 of a "'Philosophical College", with houses, a library and a chapel. The society's ideas were simpler and only included residences for a handful of staff, but Hunter maintains an influence from Cowley and Skytte's ideas.[18] Henry Oldenburg and Thomas Sprat put forward plans in 1667 and Oldenburg's co-secretary, John Wilkins, moved in a council meeting on 30 September 1667 to appoint a committee "for raising contributions among the members of the society, in order to build a college".[19] These plans were progressing by November 1667, but never came to anything, given the lack of contributions from members and the "unrealised—perhaps unrealistic"—aspirations of the society.[20]
18th century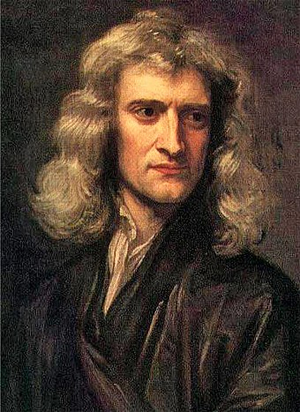 Sir Isaac Newton FRS, President of Royal Society, 1703–1727. Newton was one of the earliest Fellows of the Royal Society, elected in 1672.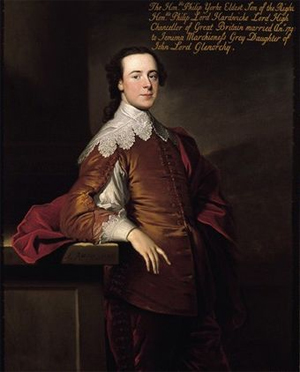 Lord Hardwicke, leader of the "Hardwicke Circle" that dominated society politics during the 1750s and '60s
During the 18th century, the gusto that had characterised the early years of the society faded; with a small number of scientific "greats" compared to other periods, little of note was done. In the second half, it became customary for His Majesty's Government to refer highly important scientific questions to the council of the society for advice, something that, despite the non-partisan nature of the society, spilled into politics in 1777 over lightning conductors. The pointed lightning conductor had been invented by Benjamin Franklin in 1749, while Benjamin Wilson invented blunted ones. During the argument that occurred when deciding which to use, opponents of Franklin's invention accused supporters of being American allies rather than being British, and the debate eventually led to the resignation of the society's president, Sir John Pringle. During the same time period, it became customary to appoint society fellows to serve on government committees where science was concerned, something that still continues.[21]
The 18th century featured remedies to many of the society's early problems. The number of fellows had increased from 110 to approximately 300 by 1739, the reputation of the society had increased under the presidency of Sir Isaac Newton from 1703 until his death in 1727,[22] and editions of the Philosophical Transactions of the Royal Society were appearing regularly.[23] During his time as president, Newton arguably abused his authority; in a dispute between himself and Gottfried Leibniz over the invention of infinitesimal calculus, he used his position to appoint an "impartial" committee to decide it, eventually publishing a report written by himself in the committee's name.[22] In 1705, the society was informed that it could no longer rent Gresham College and began a search for new premises. After unsuccessfully applying to Queen Anne for new premises, and asking the trustees of Cotton House if they could meet there, the council bought two houses in Crane Court, Fleet Street, on 26 October 1710.[24] This included offices, accommodation and a collection of curiosities. Although the overall fellowship contained few noted scientists, most of the council were highly regarded, and included at various times John Hadley, William Jones and Hans Sloane.[25] Because of the laxness of fellows in paying their subscriptions, the society ran into financial difficulty during this time; by 1740, the society had a deficit of £240. This continued into 1741, at which point the treasurer began dealing harshly with fellows who had not paid.[26] The business of the society at this time continued to include the demonstration of experiments and the reading of formal and important scientific papers, along with the demonstration of new scientific devices and queries about scientific matters from both Britain and Europe.[27]
Some modern research has asserted that the claims of the society's degradation during the 18th century are false. Richard Sorrenson writes that "far from having 'fared ingloriously', the society experienced a period of significant productivity and growth throughout the eighteenth century", pointing out that many of the sources critical accounts are based on are in fact written by those with an agenda.[28] While Charles Babbage wrote that the practice of pure mathematics in Britain was weak, laying the blame at the doorstep of the society, the practice of mixed mathematics was strong and although there were not many eminent members of the society, some did contribute vast amounts – James Bradley, for example, established the nutation of the Earth's axis with 20 years of detailed, meticulous astronomy.[29]
Politically within the society, the mid-18th century featured a "Whig supremacy" as the so-called "Hardwicke Circle" of Whig-leaning scientists held the society's main Offices. Named after Lord Hardwicke, the group's members included Daniel Wray and Thomas Birch and was most prominent in the 1750s and '60s. The circle had Birch elected secretary and, following the resignation of Martin Folkes, the circle helped oversee a smooth transition to the presidency of Earl Macclesfield, whom Hardwicke helped elect.[30] Under Macclesfield, the circle reached its "zenith", with members such as Lord Willoughby and Birch serving as vice-president and secretary respectively. The circle also influenced goings-on in other learned societies, such as the Society of Antiquaries of London. After Macclesfield's retirement, the circle had Lord Morton elected in 1764 and Sir John Pringle elected in 1772.[31] By this point, the previous Whig "majority" had been reduced to a "faction", with Birch and Willoughby no longer involved, and the circle declined in the same time frame as the political party did in British politics under George III, falling apart in the 1780s.[32]
In 1780, the society moved again, this time to Somerset House. The property was offered to the society by His Majesty's Government and, as soon as Sir Joseph Banks became president in November 1778, he began planning the move. Somerset House, while larger than Crane Court, was not satisfying to the fellows; the room to store the library was too small, the accommodation was insufficient and there was not enough room to store the museum at all. As a result, the museum was handed to the British Museum in 1781 and the library was extended to two rooms, one of which was used for council meetings.[33]