Re: Charles Carreon, The Arizona Kid

Posted:
Thu Oct 17, 2013 9:27 pm
DANGEROUS DRIVING -- TEXTING VS. DRINKING, by Charles Carreon
07/28/09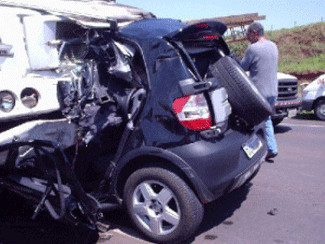 Everybody's talking about
the arrest of Alexandria Virginia's Chief of Police
for a big, fat .19 DWI. Don't know if you've ever tried out the "breathalyzer," but I can say with certainty that a .12 is hammered. When I was in the Jackson County District Attorney's Office fifteen years ago, I did a controlled drinking session with the Oregon State Police, with Sr. Trooper Snook playing bartender. I drank 10 shots of tequila in two hours. Hit a .05 within the first hour, blew a .12 after 2 hours, and had killerheadache a few hours later. Strangely, I felt like I'd have been most dangerous behind the wheel at .05, when I was euphoric, exhilirated, and didn't feel overtly impaired.
My fellow lawyer
Jon Katz wrote a lengthy kind of bleeding-heartish, wrapped-in-the-Constitution blog post
relying heavily on the presumption of innocence, the unreliability of the breathalyzer, and the "junk science" of "field sobriety tests." I agree with him on all three counts, but at .19 you've got so much room for error that it's pretty hard to beat. Somebody blowing a .19 would stink like a beerhall from ten feet away. Although I did beat .14 DUI in Oregon years ago — it happened for only one reason — my client was pulled out of a bar where he'd been drinking after Deputy Jo Gardiner said she saw him speeding a half hour earlier, and I proved that she was lying about the speeding. Cop lies, jury acquits. (In People v. Simpson, it wasn't just that "the gloves didn't fit" — it was the fact that Furman was a lying piece of it that caused the jury to acquit.)
But, however morally reprehensible driving about likkered up might be, it seems that DWT,
Driving While Texting
, increases the risk of accidents by more than twenty times. Of course, how long can it be before a Hollywood starlet is busted, drunk, coked up, and Twittering — "OMFG, I'm getting busted!"