Time for DNC to pick New Candidate!
by Dr. Steve R. Pieczenik, MD, PhD
September 14, 2016
NOTICE: THIS WORK MAY BE PROTECTED BY COPYRIGHT
YOU ARE REQUIRED TO READ

THE COPYRIGHT NOTICE AT THIS LINK

BEFORE YOU READ THE FOLLOWING WORK, THAT IS AVAILABLE SOLELY FOR PRIVATE STUDY, SCHOLARSHIP OR RESEARCH PURSUANT TO 17 U.S.C. SECTION 107 AND 108. IN THE EVENT THAT THE LIBRARY DETERMINES THAT UNLAWFUL COPYING OF THIS WORK HAS OCCURRED, THE LIBRARY HAS THE RIGHT TO BLOCK THE I.P. ADDRESS AT WHICH THE UNLAWFUL COPYING APPEARED TO HAVE OCCURRED. THANK YOU FOR RESPECTING THE RIGHTS OF COPYRIGHT OWNERS.
It's Time for the DNC to Pick an Alternative Candidate to Hillary Clinton!
She Has Parkinson Disease with Levodopa induced Dyskinesia [PLID]. Her coughs/pneumonia are due to neurological dystonia called "Aspirational Pneumonia." Now, there is no doubt that Hillary's Dr. Lisa B. Bardack and other medical accomplices in the DNC [Dr Howard Dean, etc.] have lied to the public about
Hillary's "pneumonia incident on 9/11".
Hillary had a Parkinson brain freeze with syncope and a subsequent aspirational pneumonia/ fatigue from her daily treatment of LDOPA over a five to ten year period of time. LDOPA is the only known treatment for Parkinson Disease [PD] because it reconstitutes the depleted element in the Substantia Nigra area of the brain.
Yet,
LDOPA creates all types of dystonic movements including head nods, seizures, and brain freeze that does not allow her to respond to any ongoing stress or crises
[as in the press interview where she jerked back her head and talked irrationally about 'drinking a latte'].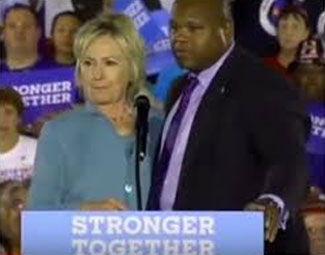 I am not wishing Hillary or any part of her family/friends ill-will. I am simply stating a diagnosis that many of my board certified colleagues have also made from just watching her over the past year. We do not have to be her personal physician in order to make that definitive diagnosis because of
all the video available which simulates an excellent picture of a particular type of patient that has the classical symptoms of long term Parkinson Disease [PD] with the side effects of her medicine,LDOPA. The result is called Parkinson Disease Levodopa Induced Dyskinesia [PDLID–head bobbing, brain freeze, bizarre hand postures, seizure-like activities, bulging eyes, syncope etc.]. Eventually, dementia sets in and the patient becomes disoriented to place, time, and space.
I will not argue the diagnosis. It's there!
It's a diagnosis corroborated by the brave men/women of the Secret Service to whom I owe a apology. I have been very critical of them for not having revealed, up to now, her long-standing debilitating neurological disease. Recently, it was stated that they spent over $250K [taxpayer money] per SUV so that Hillary could enter any car without having to fall down or hurt herself in the process.
The Secret Service went out of their way to give us this information because, like myself, and my other of my colleagues in the intelligence/military community, we are very much concerned about having anyone with severe Parkinson Disease becoming POTUS. We all know such a calamity will compromise our national security.
Many have tried to appeal to the better half of the Clintons to cease and desist Hillary's misguided attempt to become POTUS. However, as most of you know by now, it was a waste of time. Now I appeal to Don Fowler, Chairman of the DNC during Bill Clinton's presidency from 1995-1997.
In an article published in Politico, 9/12/16, Kyle Cheney writes in bold letters, the following: "Former DNC chairman calls for Clinton Contingency plan". That is a very wise move. Fowler adds that the "plan should be developed by 6pm this afternoon." That was over twenty-four hours ago.
He adds: "It's something you would be a fool not to prepare for… She better get well before she gets back because if she gets back too soon, it [Parkinson Disease and Pneumonia] might happen again."
Hillary can never become POTUS because of her deteriorating neurological condition. Time is ticking away. There will be no delay in the elections process!
I am sorry that the DNC did not listen to many of us a year ago, when we warned them that she had a serious neurological problem. Unfortunately, the Clintons' lies, as well as Dr. Bardack's clear malpractice, have cost the DNC an important opportunity to win the election when they had such a vibrant candidate like Bernie Sanders.
Now, there will be a widespread consensus that Columbia Physicians and Surgeons Hospital must open their medical records to explain how she had been tested/treated for her past falls, concussions and ongoing Parkinson Disease. As expected, the toadies of the mainstream press acted accordingly, the CNN Neurosurgeon, Dr. Sanjay Gupta, exhibited his complete ignorance of general/neurological medicine. Hillary made a special telephone call to CNN darling, Anderson Cooper, in order to assure him that "she was in fine condition and was simply fatigued from overwork."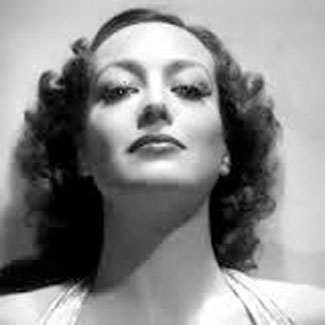 NONSENSE!
For a war-hardened correspondent, Cooper did a magnificent job of being cajoled, flummoxed, and ill-equipped to handle an inveterate, pathological liar like Hillary. As long as she talks, we can always calibrate the truth by simply reversing 180 degrees everything she says, has said, or will say! The Clinton Spin Doctors are trying everything to stop from circling the drain.
As for me, I will answer the anonymous death threats I have been receiving lately by reiterating the mellifluous words of that beautiful movie star, Joan Crawford:

"Don't fuck with me, fellas. This ain't my first time at the rodeo."